Gowns are fanciful outfits that can be worn with a befitting foot wears and beautiful hairstyles to any event. It's an outfit known to all and sundry as one of the major outfits of the female gender. Its origin can be traced back to the days of the ancient, because our grand mothers also wore gown during their time.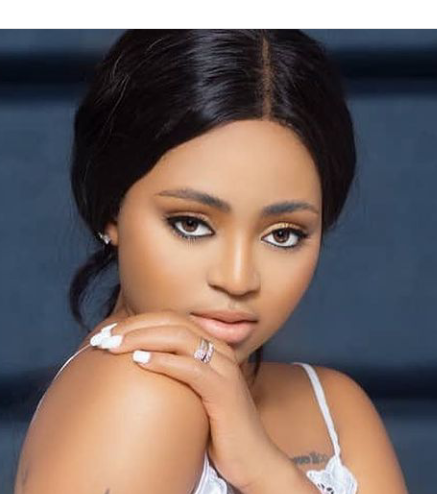 The only difference between the gowns they wore then and the ones ladies wear now is interms of the styles and designs. The contemporary designs are meant to suit the present day fashion world. As we know, as the day passes by, inventions and innovations are being made in all sectors of human endeavours.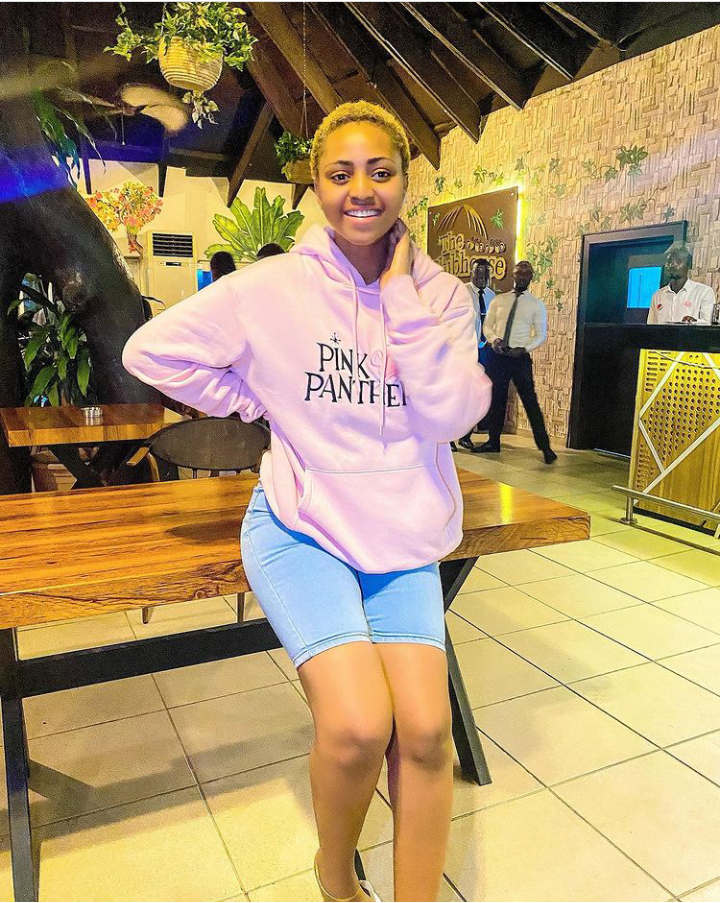 Gowns can be worn to both official and unofficial settings. It's an all-event outfit that has made its way into the wardrobe of many young and old women out there. It's an outfit that is not selective of who wears it. It can be worn by women of all sizes, slim, fat, chubby and what have you.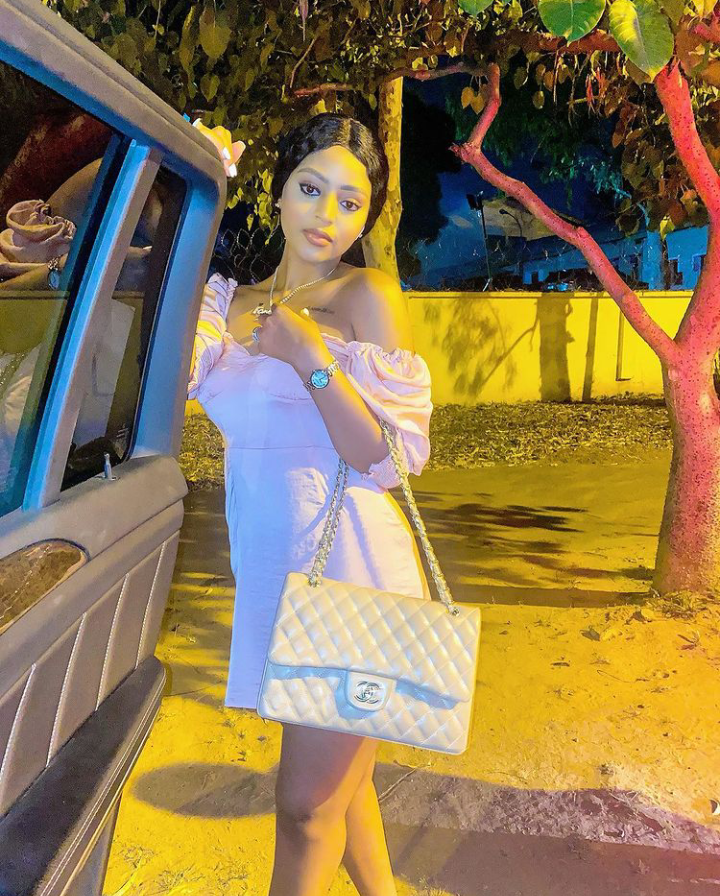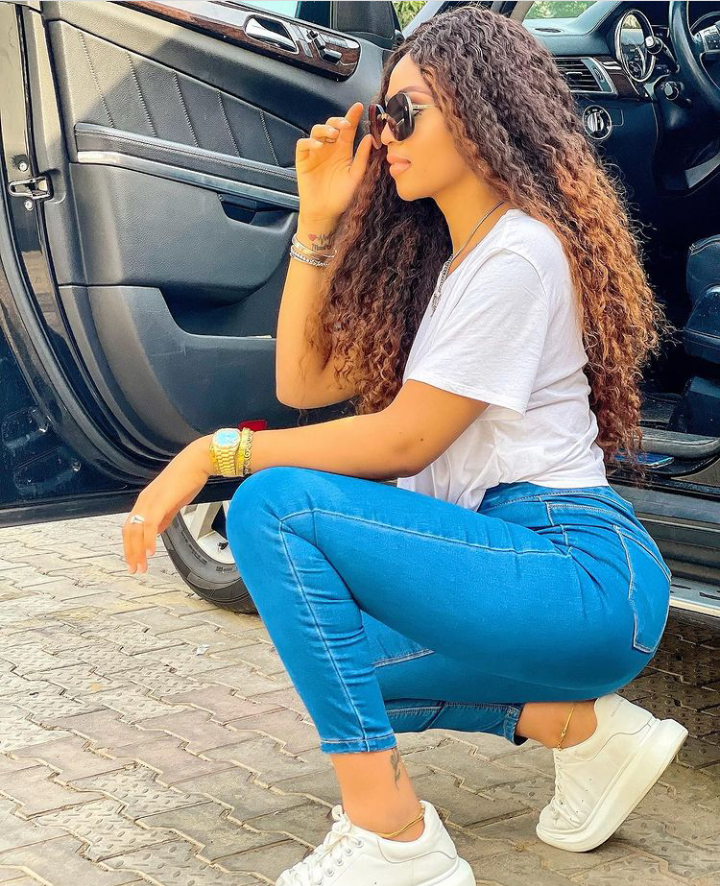 All you need is to purchase the size meant for you because it comes in so many sizes. Get the colour that matches your complexion and you are good to go. Regina Daniels is one of the popular celebrities that posseses a high sense of fashion. Though a teen actress but her fashion knowledge is way out of this world.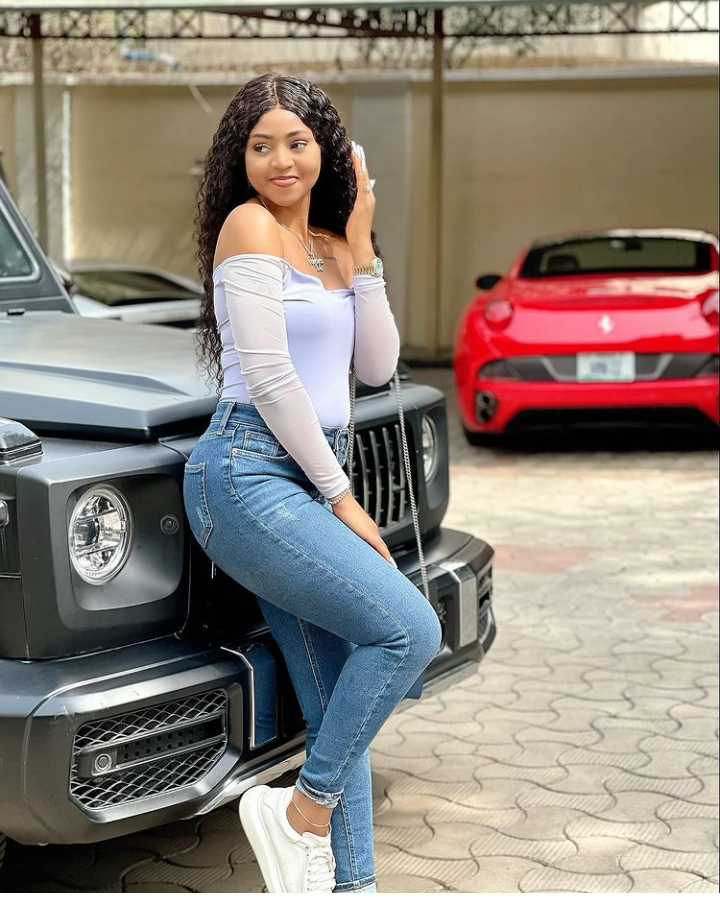 She is seen today stunning in a beautiful and colourful gown with a low cut hairstyle . I hardly recognised it was her when I first bumped into her photos on instagram few minutes ago. Regina is a fashion freak personality that represents many brands of outfits out there. Most times, she sets the pace for others to follow:
See her photos below and judge for yourself: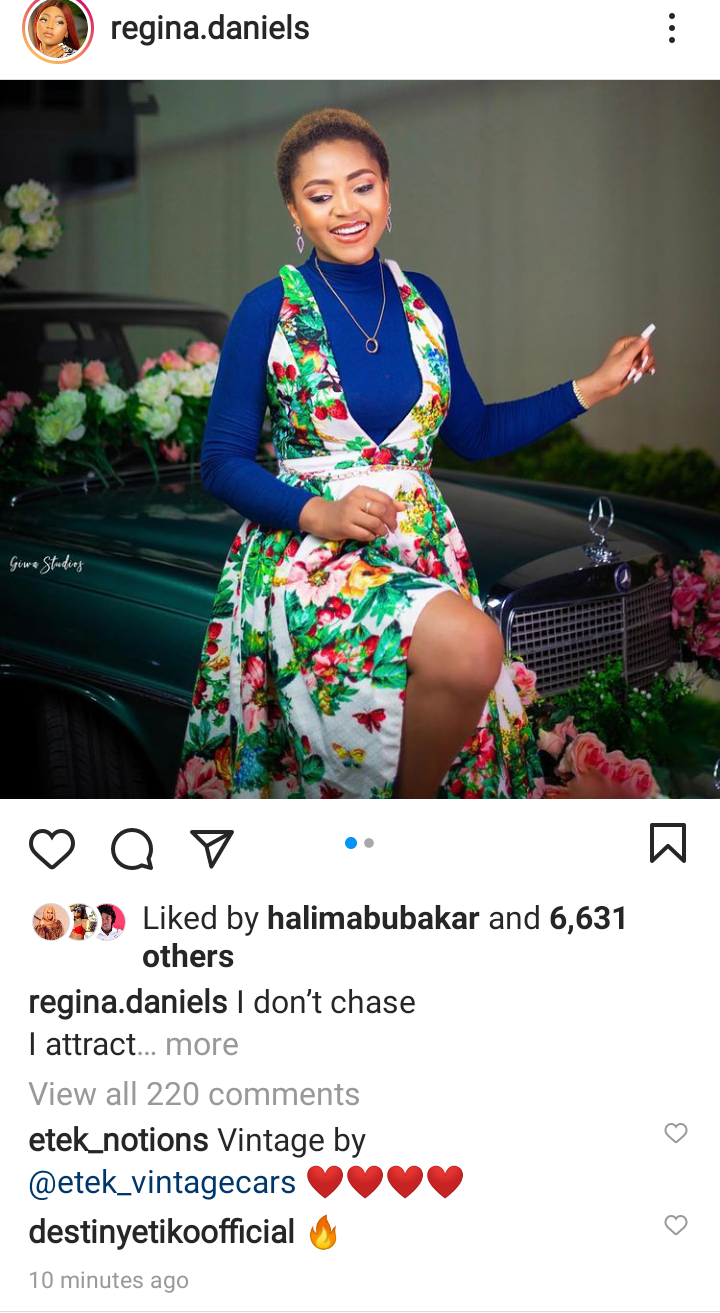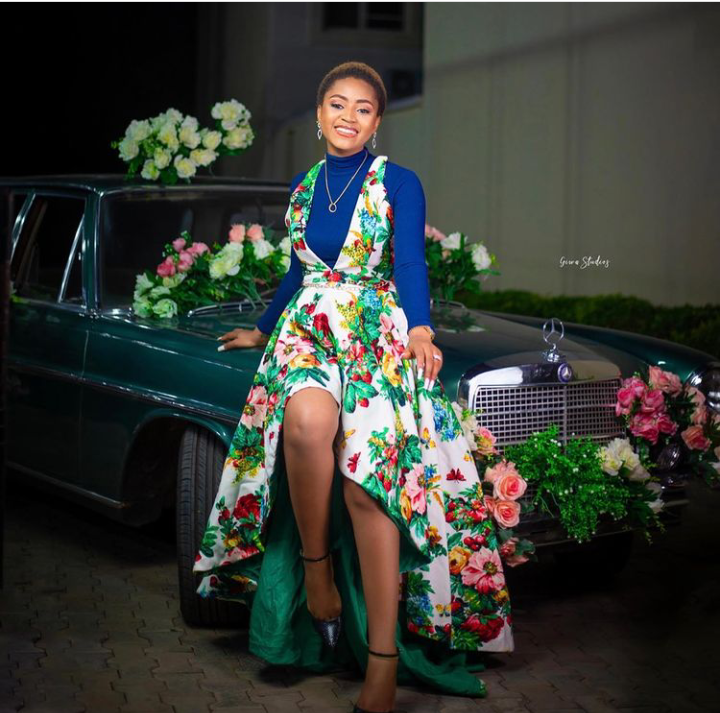 Photo credit: Instagram
Content created and supplied by: Channy (via Opera News )