Rashes do not just spread over someone's skin without a reason.They appear as a result of an allergic reaction to something: food,water,environmental change,underlying sicknesses etc. To a random individual,all rashes may look alike and seem easily treatable with over-the-counter oral antibiotics or cream. However,this fact is not always true.Some rashes need the attention of a doctor or a dermatologist while some may come and go.Although, most rashes are not life-threatening,but some can signal something more serious.Ignoring your rashes while scratching it may lead to serious infection.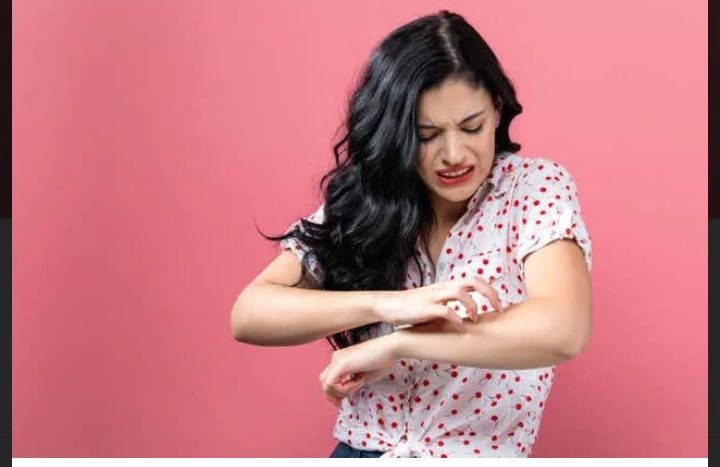 (picture used for illustrative purpose)
If you notice rashes like this on your body,then you need to see a doctor or dermatologist immediately.
1) A rash that begins to blister and turns into an open sore.This could be as a result of internal sicknesses . Seek medical attention if a blistering rash affects the skin around your eyes, areas of your mouth and genitals.
2) If you notice a Sudden spread of rash all over your body,it may indicate an infection or allergic reaction.
3) If you have a fever with the rash.This can be a sign of infections like: measles, mononucleosis etc.See a doctor as soon as possible
4) If a rash appears sudden and spreads rapidly over your body,accompanied by difficulty in breathing;please see a doctor.
5) If you notice a painful rash on your body,please seek for a medical attention
Health is wealth. Stay safe.
.
Content created and supplied by: frendygodwin (via Opera News )