Flip flops popularly called Dunlop Slippers by most Nigerians is one of the best selling footwears in the market for the past 4 decades. The footwear is mainly worn at home. Some people actually call it bathroom slippers.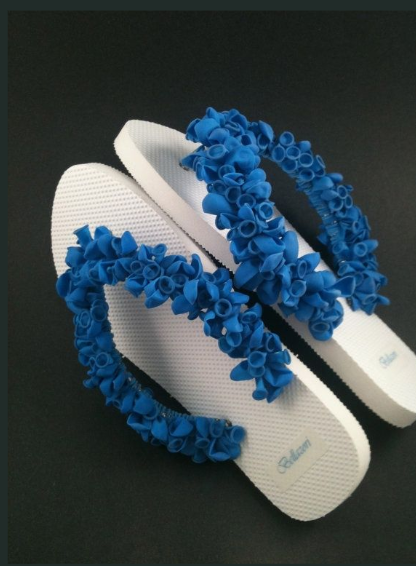 Flip flops are made from rubber and can serve as a comfortable footwear for anyone. So ladies in this article I will be sharing with you how to make a fashion slippers with your old or new Dunlop slippers. To know more about this just keep reading and you will love what you're about to learn.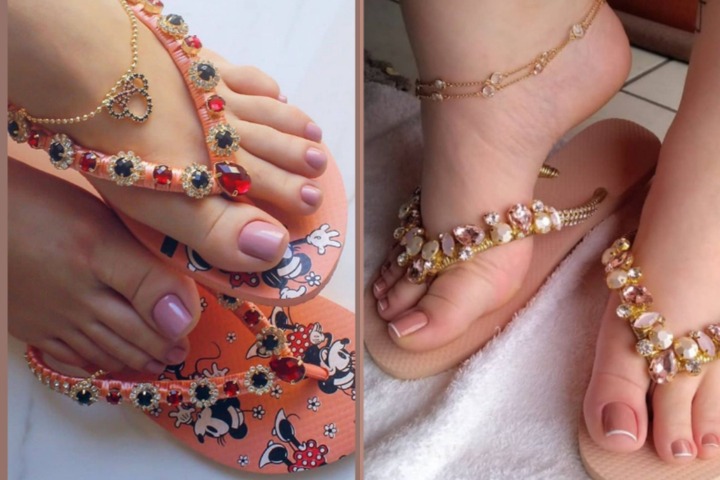 Before anything, here are the items you'll need. You should have a dunlop slippers, ribbon, sewing wool, needle, fishing line, beads, fashion stone, fashion bow and glue. Here we go ladies, let first take a look at this illustration then I'll explain better.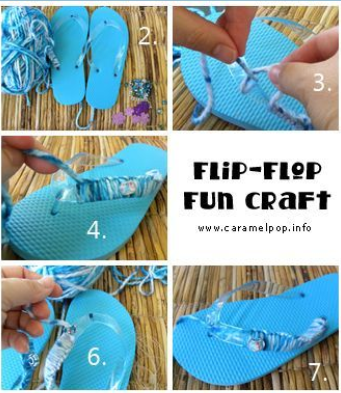 First Method:
Step One; Get a ribbon or wool anyone you want to use. If you're using a ribbon, make sure it is the color of the slippers. Wrap it round the two slippers strap carefully. Make sure you glue it each time you wrap a step till you're done wrapping it up.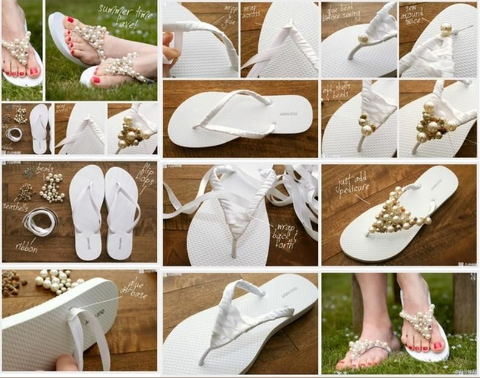 Step Two; Then if you're using a bead, you must have gotten the colors and shape you need however you want it to be or better still you can use your old bead necklace. All you have to do is glue it on the two Slippers straps and wait for it to dry up. And your fashion slippers is ready.
Second Method:
So if you're using wool, follow these steps. Step One; Make sure you have designed your beads into any shape you want with the fishing line. Then you'll glue them to the slippers strap and tie the wool around it, in order to keep it still. See this illustration below for better understanding.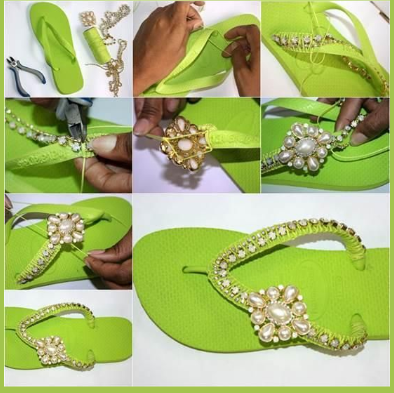 Another easy way to go about is that you will just sparkles and glue. Immediately you spread the glue on the two straps, you'll sprinkle the sparkles on it and leave it to dry up. See this image below for better understanding.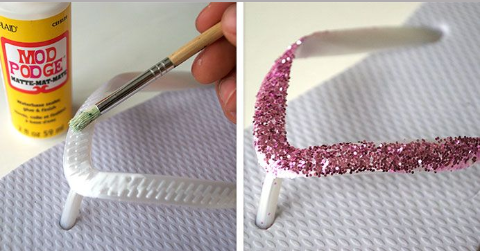 You can also make use of your old clothings to get a result like this;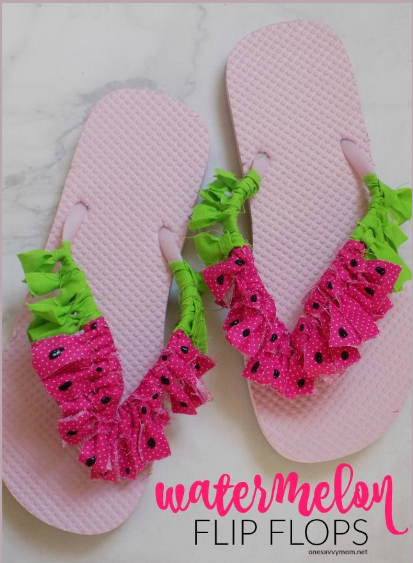 Here are some of the lovely outcomes of this DIY that will inspire you to make yours.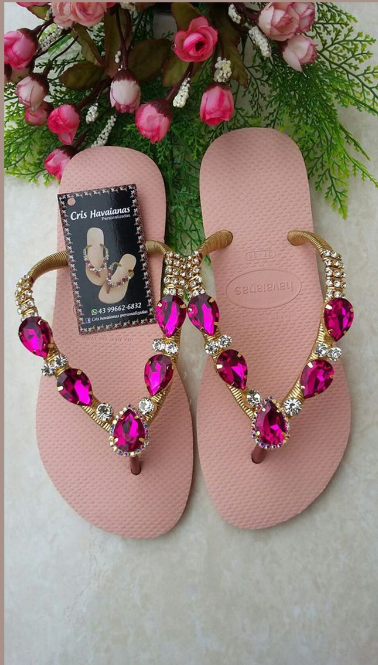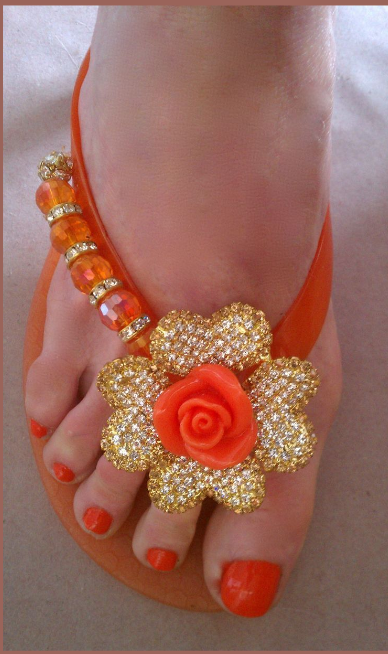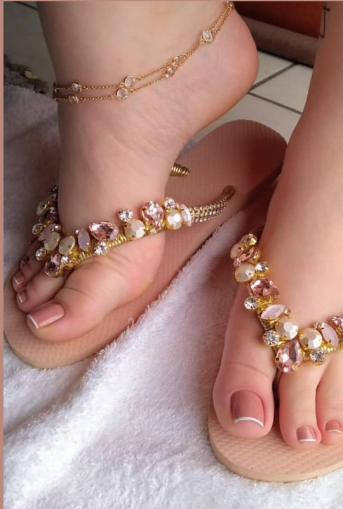 Keep scrolling there's more.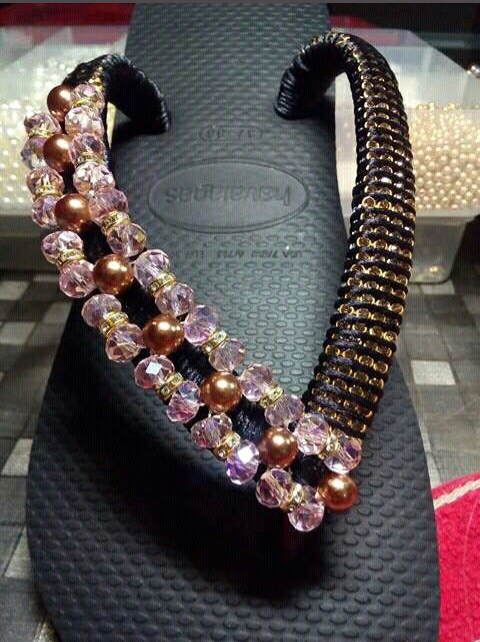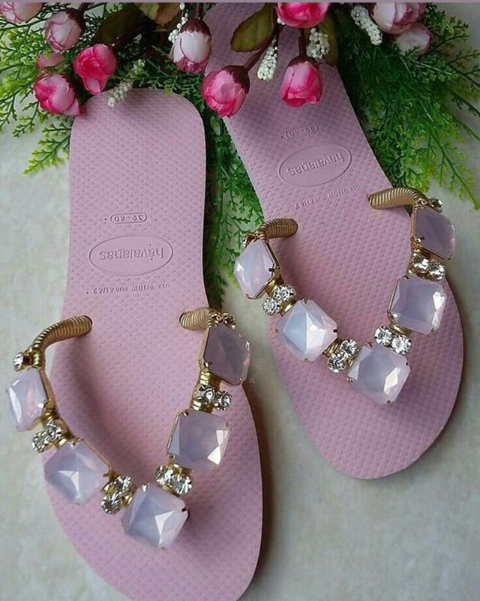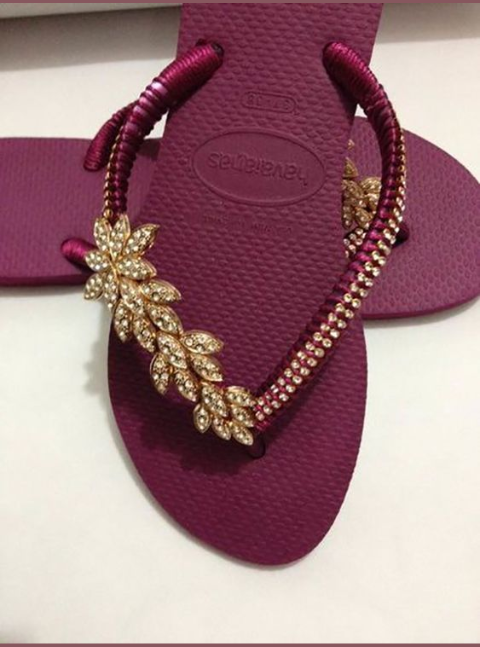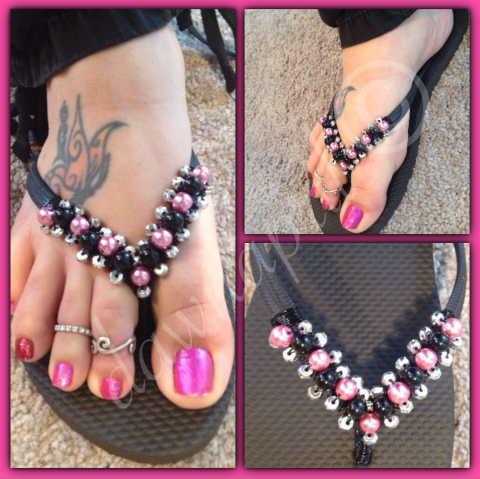 Hope you love them and understand each points. If you have any questions feel free to drop them in the comments section. Don't forget to follow us for more updates on fashion and beauty hacks. 
Content created and supplied by: OliveBlog (via Opera News )