It is often said that beauty lies in the eyes of the beholder but sometimes, people wish to do things that help them enhance their beauty. While some people simply apply make up, some prefer dress nice, some prefer to draw tattoos while some others prefer to dye their hair into different colors.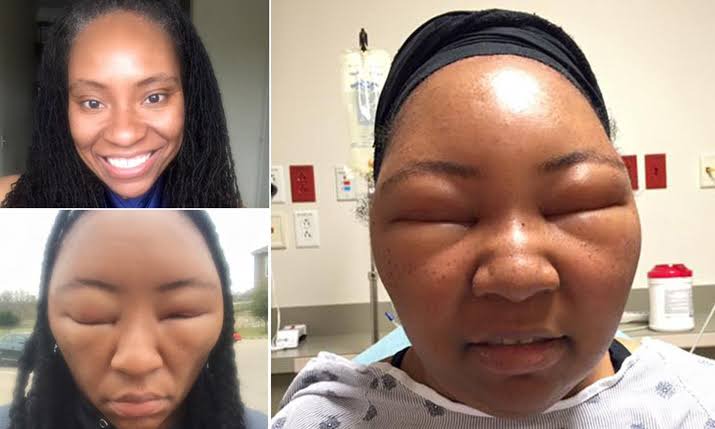 When it comes to the use of hair dye, it is important to be very careful because there are some hair dye that may cause severe reactions if the person who uses it is allergic. Some hair dye contain a substance called Paraphenylenediamine (PPD). People who are allergic to this chemical end up getting a swollen face when they use any hair dye that has PPD.
It is always advised that if you wish to dye your hair, it is important you check the ingredients of the hair dye you are purchasing and if you notice that it has PPD, it is advised you leave that particular hair dye and purchase another which does not have PPD.
The allergic reactions that come with the PPD in some hair dye often lasts between the period of 10-15 days.
Check out some photos of women who got allergic reactions to hair dye: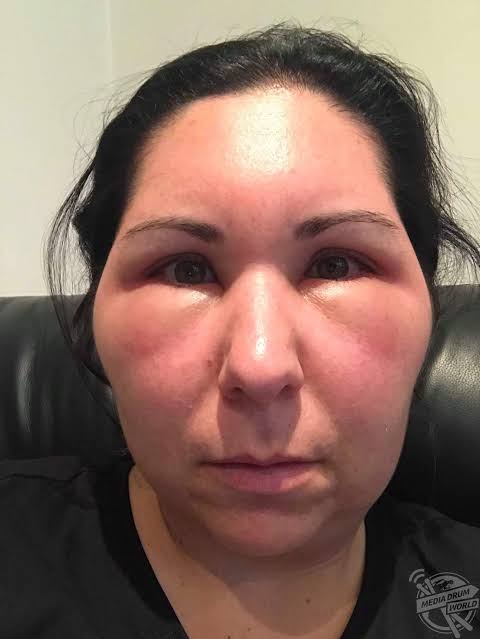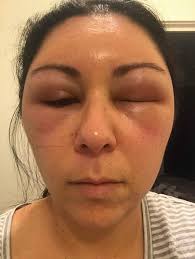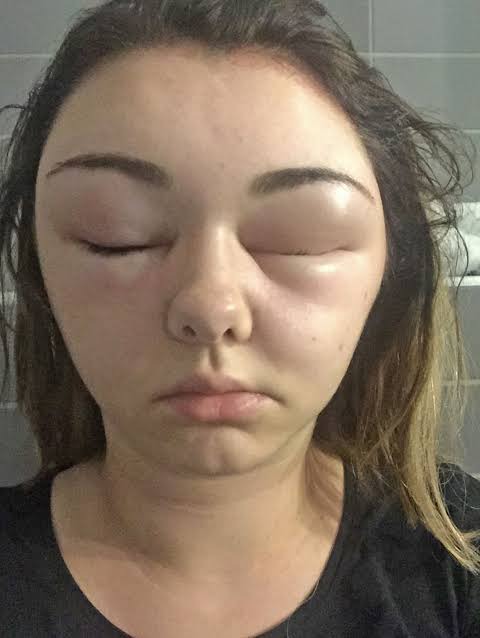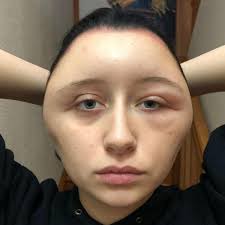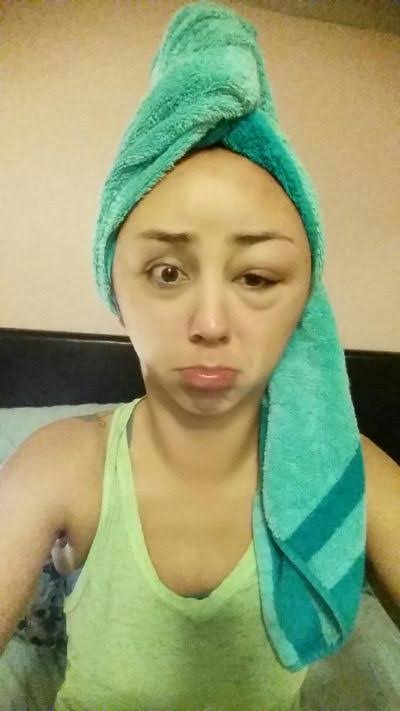 Dear reader, have you ever experienced such an allergic reaction when it comes to the usage of certain hair dye?
Do you think hair dye adds to the beauty of a person or do you feel people should be comfortable with the way their hair naturally looks?
Content created and supplied by: Sensei00 (via Opera News )