Everyone wishes to make his mother happy in one way or the other, some people do shopping for their mums in a modern and luxurious mall while some make them feel glad by taking them to historical places around the world. However, those who can afford these show their mothers love, respect, and admiration with the little things they can do.
Recently, a young man posted his photos with his mum after he dyed her black which later became a thread on social media. In the photos, the man was seen placing his hands on his mother's head while she was happy with the colored hair with a smiling face, the photos were shared on the microblogging site, Twitter.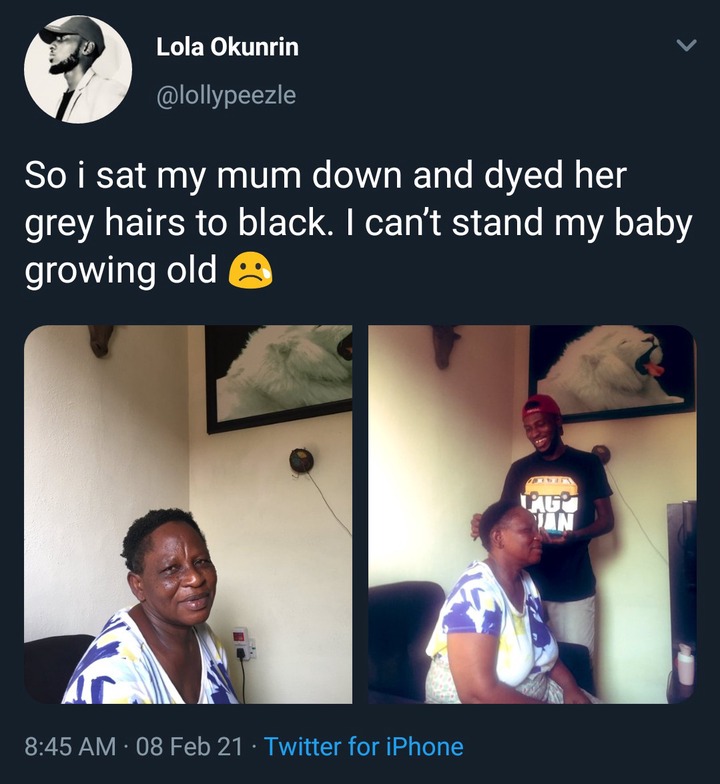 See photos he attached to the tweet below;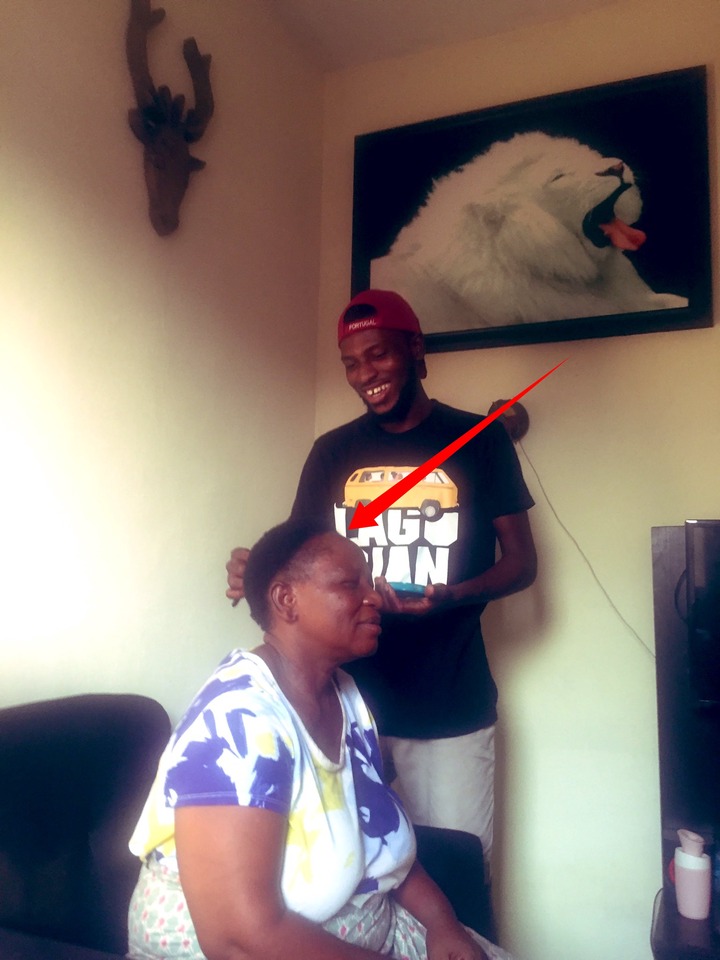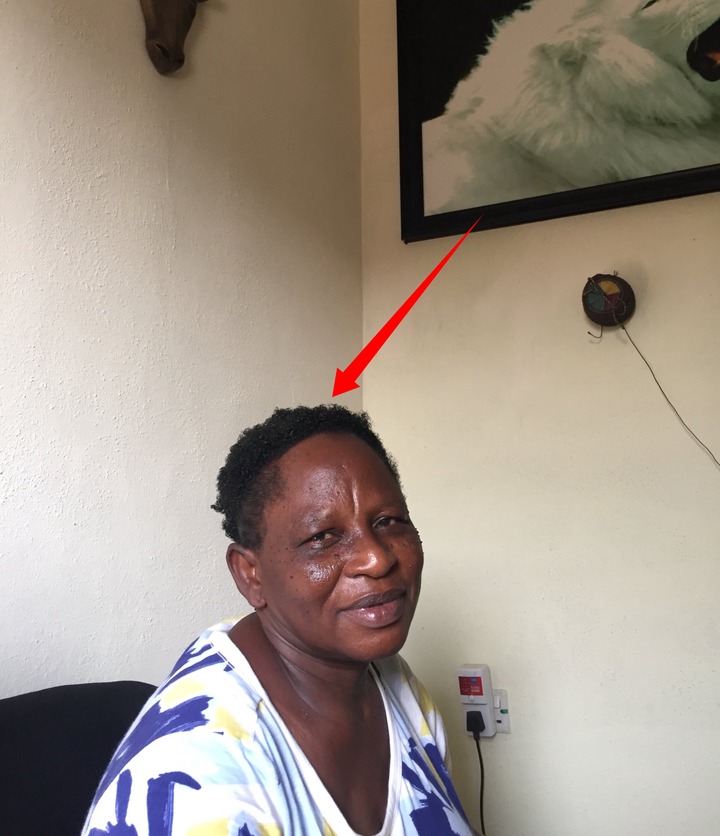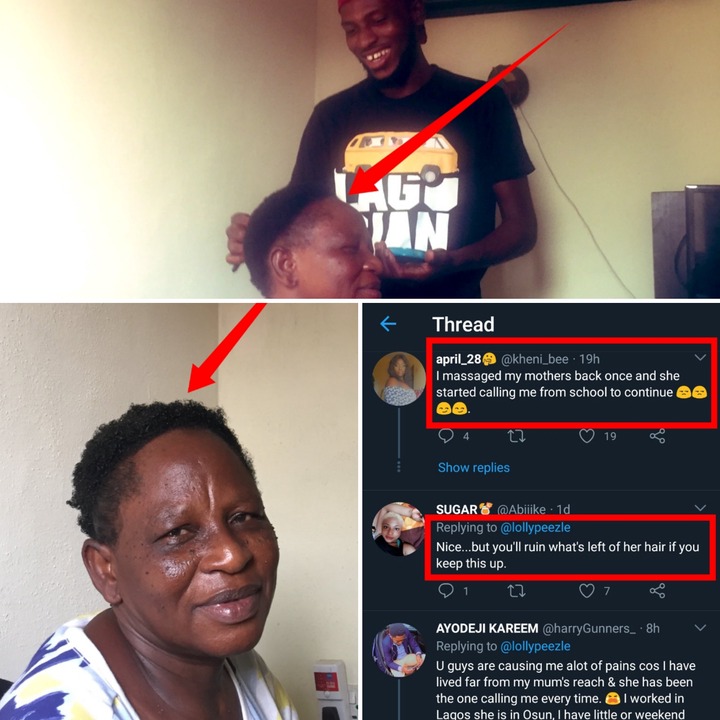 Trust Nigerian, the man's action caused mixed reactions from them, some of them said he should not have dyed her hair because she will later become her norm while some said he has done commendable work to make his mum happy in life. See the screenshots of the reactions below;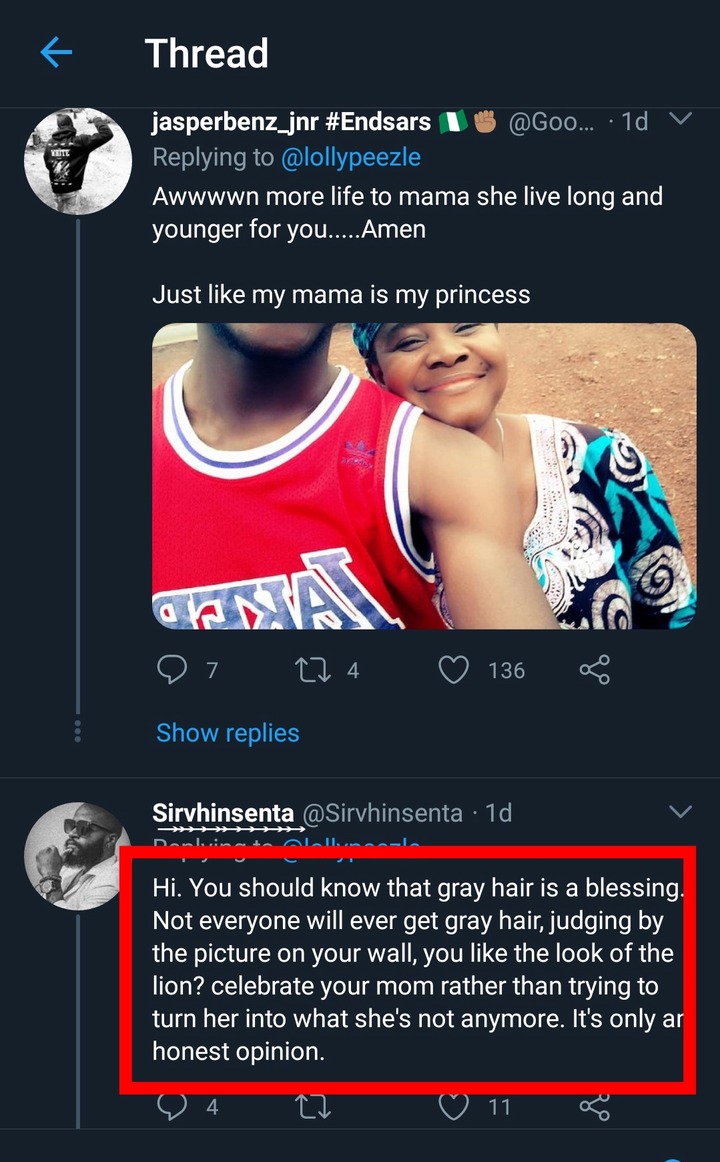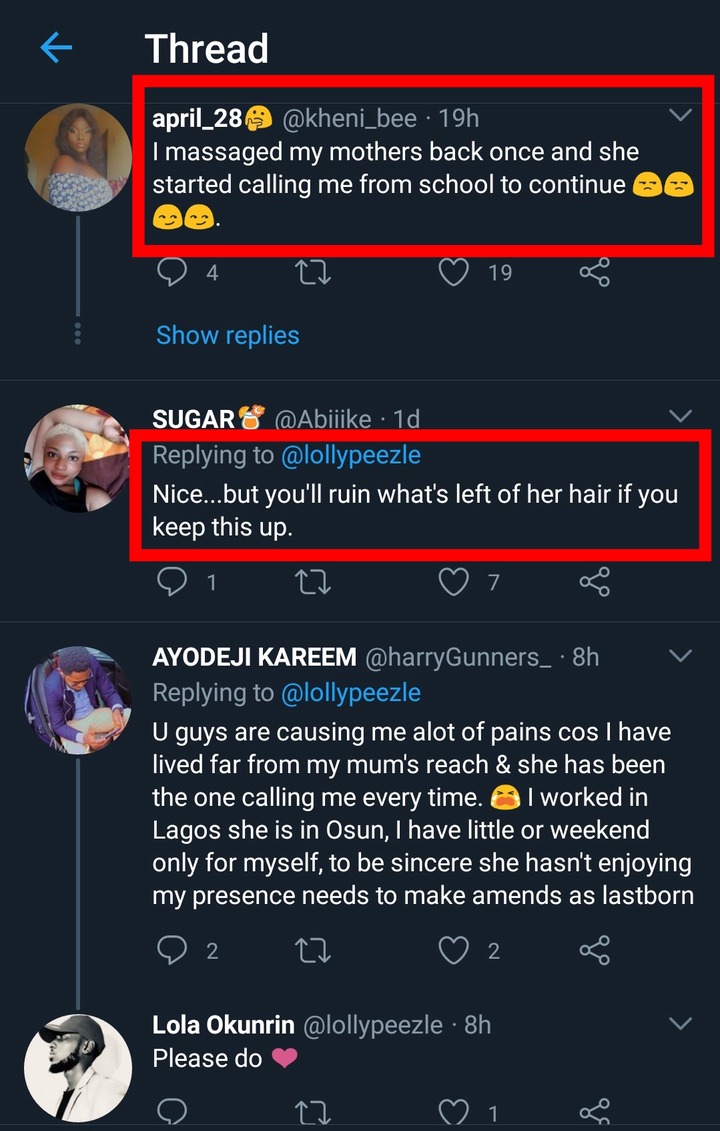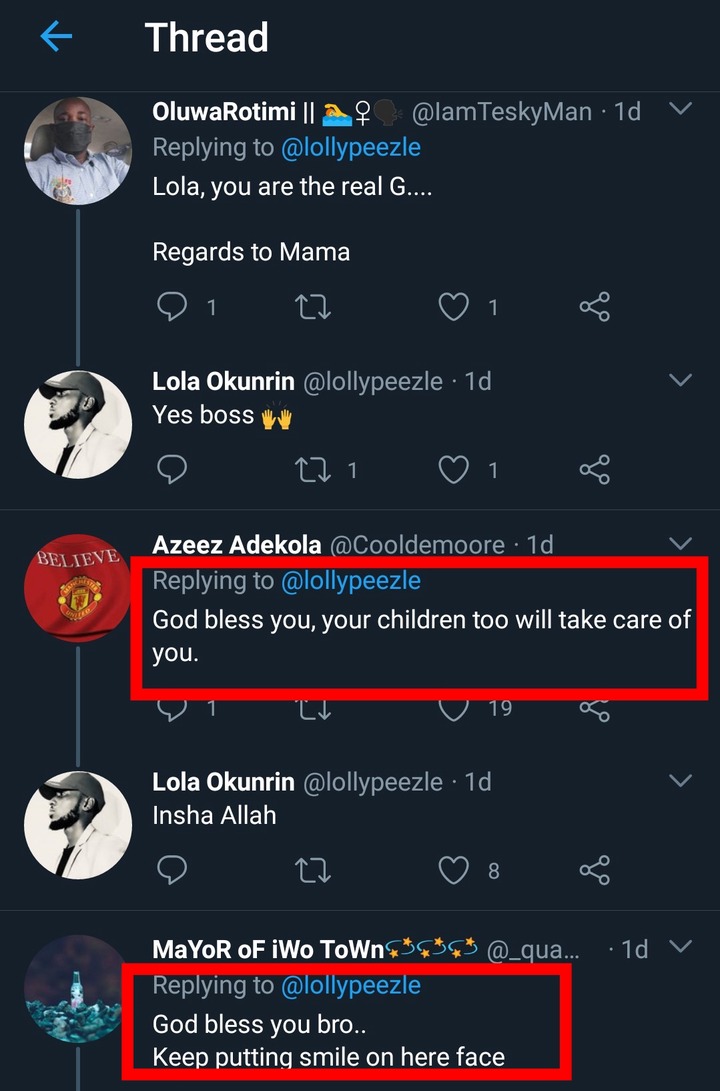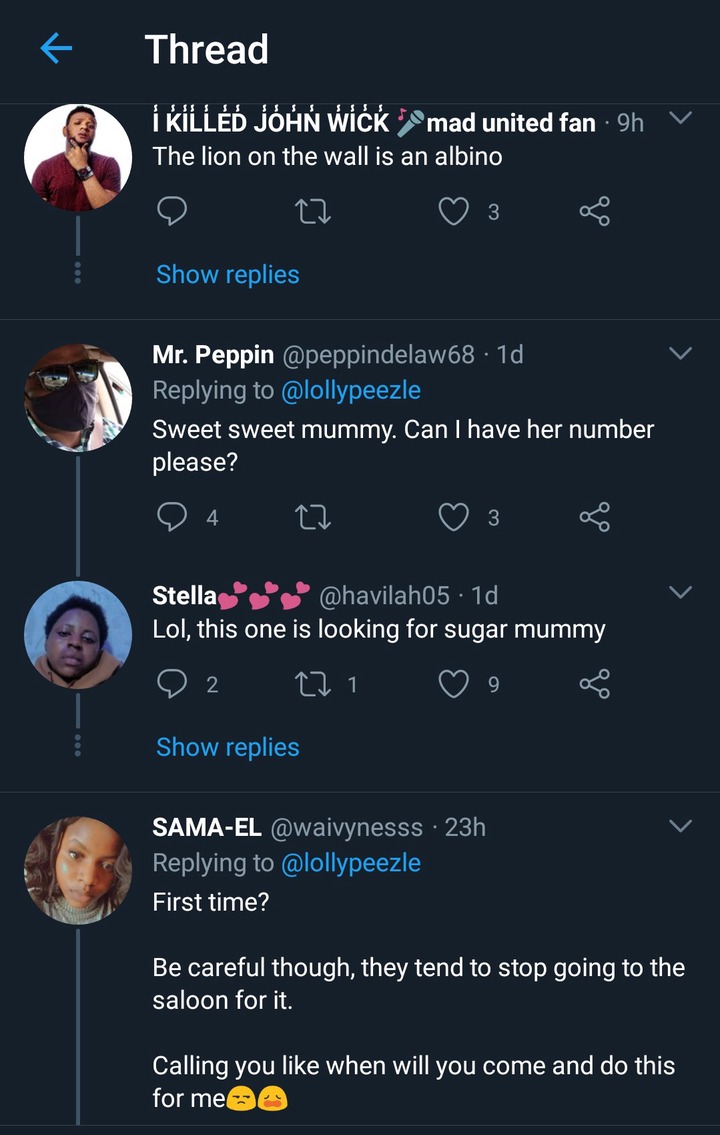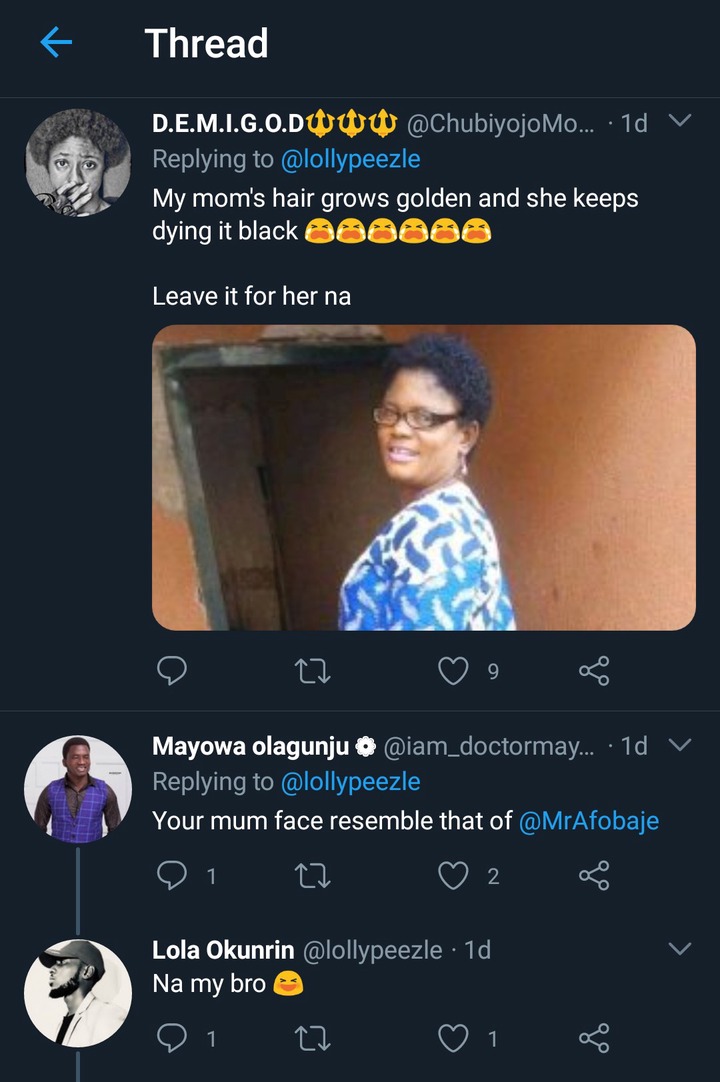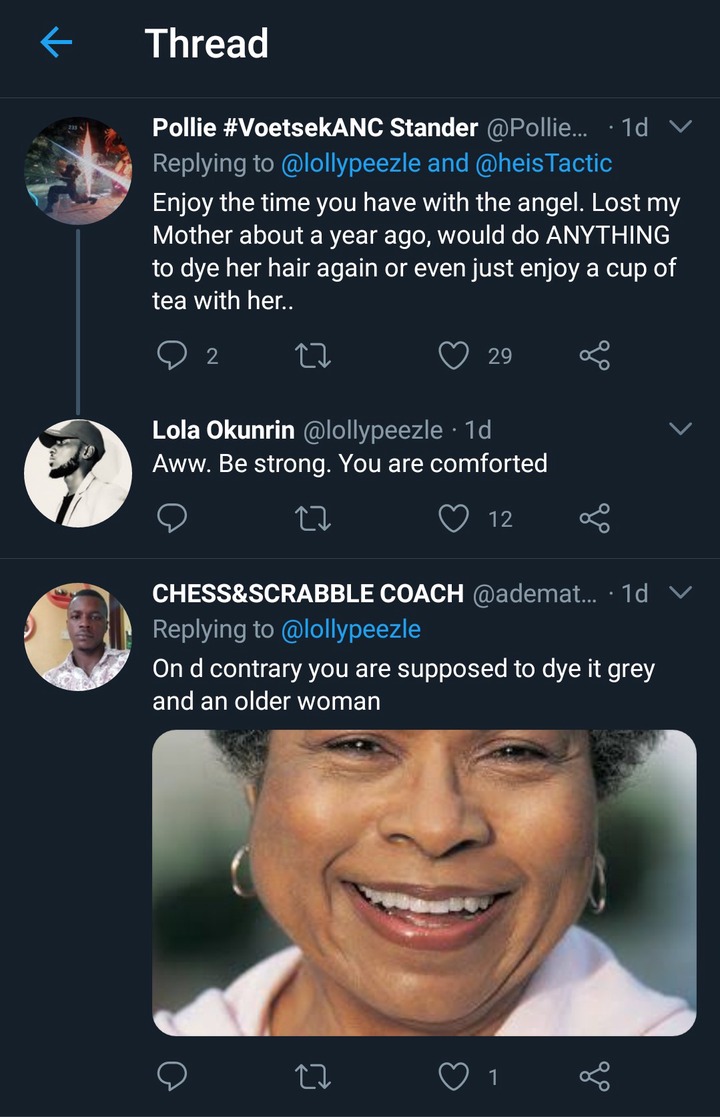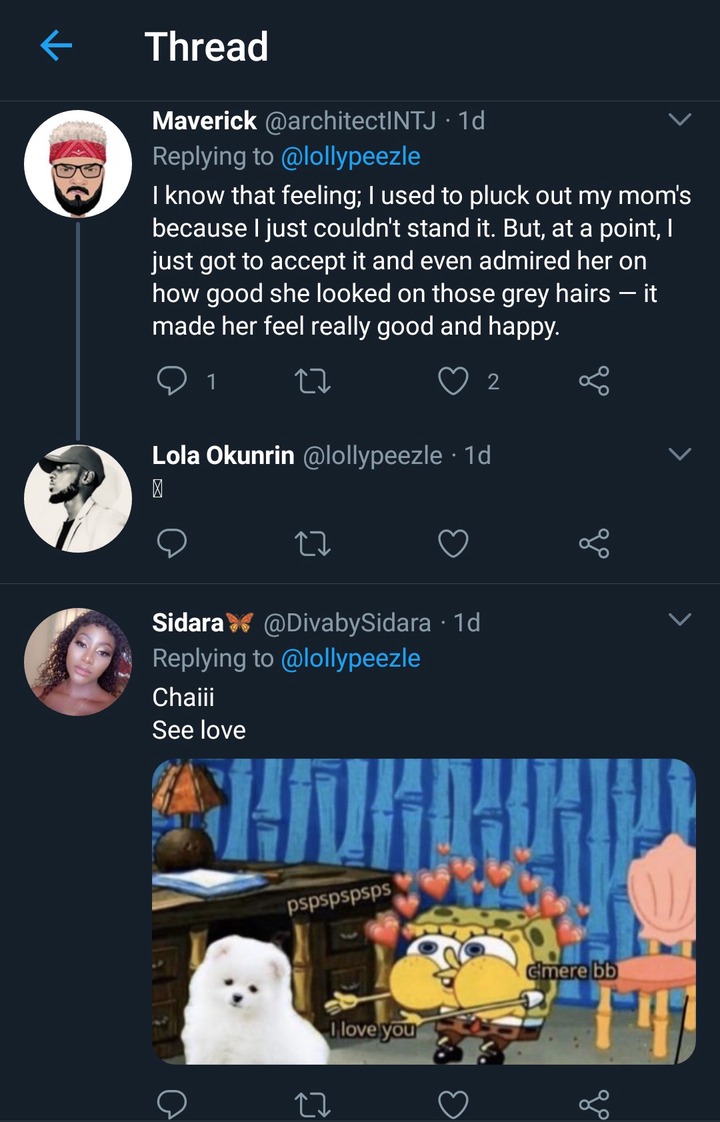 Is it a good idea for the old to dye their grey hairs?
Content created and supplied by: Hertheyshiner (via Opera News )