Cosmetic treatments can help you enhance the appearance and feel of your skin. Heat is used by some to stimulate collagen development. Others use sandpaper to smooth out flaws or fill in wrinkles. Compared to surgery, these procedures are less invasive. They typically need little recovery time, but their cost and effectiveness differ.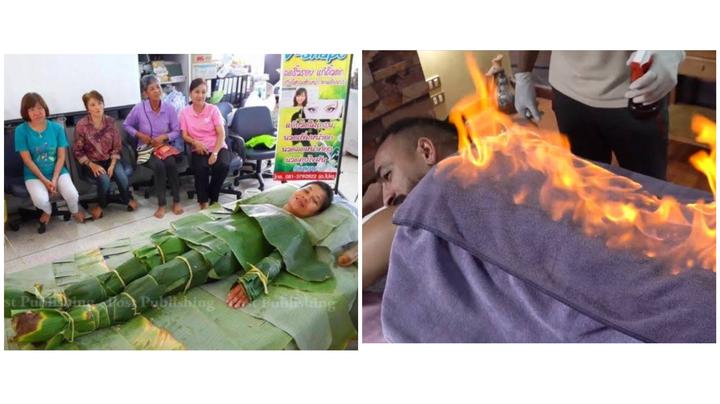 They say it's good business to look good, but how far should you go to achieve a smooth, wrinkle-free face or the much-desired hourglass figure? The world of cosmetics has come a long way. People nowadays seldom undergo surgery in order to appear well. Old chunky machines have replaced more gentle methods, but you can't imagine thousands of people willing to go to remain young and look more beautiful and beautiful. Below are ten painful and horrifying cosmetic procedures that people undergo in order to appear younger.
1. Fire Treatment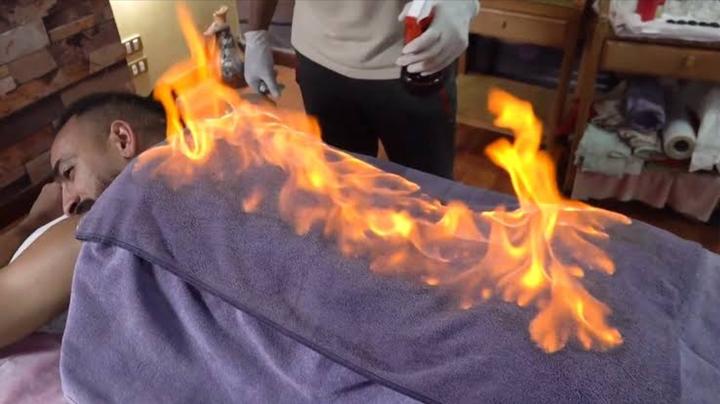 It is also known as fire moxibustion and is a part of traditional Chinese medicine. Acupuncture and lesions are triggered by heat produced by alcohol, fire, and air convection. Two layers of moist towels are laid over the plastic wrap, and a cord soaked in medicinal herbs is draped over the body before being wrapped in plastic. The towels ignite the alcohol that has been dumped on them. The rope is swaying as the fire moves along it.
2. Massages with snakes
Snake massages are common in Indonesian spas. A massage therapist will place a few nonvenomous large snakes on your body. You must lay still as they crawl all over your spine, back, ears, arms, and legs. Large snakes are said to have a kneading effect that relaxes the muscles. Smaller snakes will slither between your fingers and toes.
3. Facial with Bee Stings
The key ingredient in this anti-aging remedy is bee sting venom. It's been dubbed "the natural alternative to Botox." When the substance is applied to the face, it causes the skin to respond as though it has been stung. This boosts blood flow, elasticity, and collagen production. Kate Middleton is said to have received this treatment prior to her royal wedding.
4. Banana Leaf Body Wrap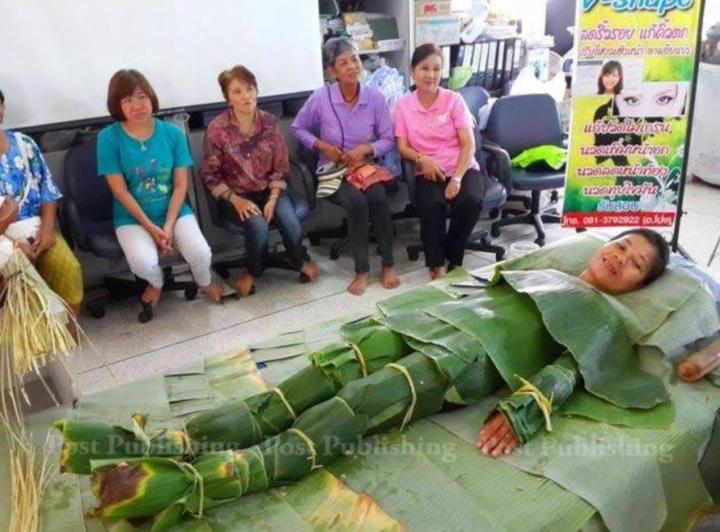 This is a traditional practice in Bali, Indonesia. The patient's entire body is covered in a banana leaf before being massaged with lavender oil. This is supposed to make the skin strong, luminous, and wrinkle-free.
5. Detox from leeches
The method of leech treatment dates back to ancient Egypt. It means adding medical leeches to your skin and making your blood sucked. Medicinal leeches secrete an enzyme that serves as an anticoagulant and stimulates blood flow.
6. Japanese Nightingale Facial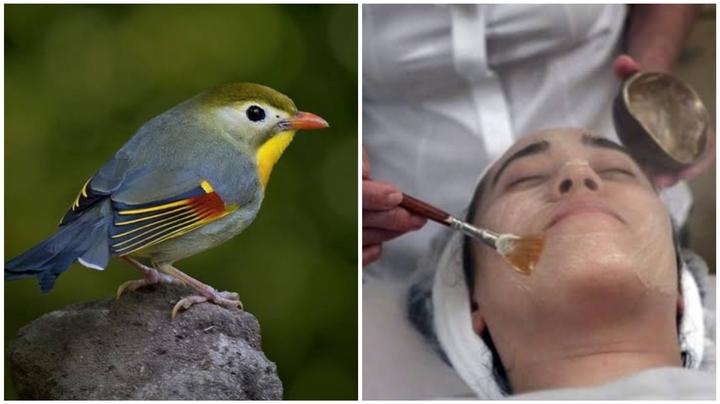 This strange treatment was common among Japanese geishas. Nightingale droppings are applied to the face after being mixed with rice beans and water. The unique ingredient acts as an exfoliant, and the skin is said to glow as a result.
7. Thai Slap Massage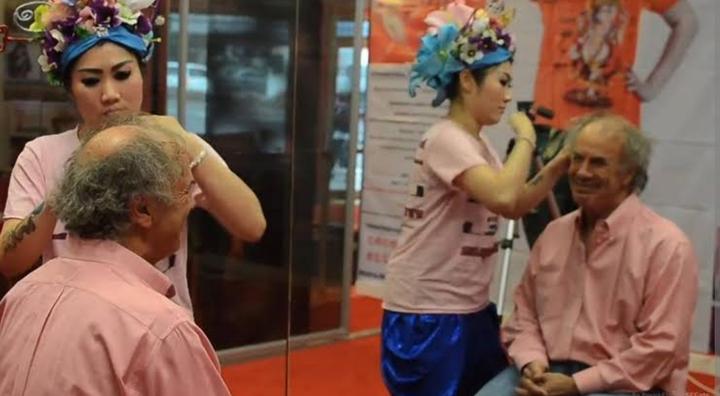 This treatment involves a therapist slapping the face to prevent wrinkles and other signs of aging. It is said that slapping your face often improves circulation and relaxes your muscles.
8. Snail Facial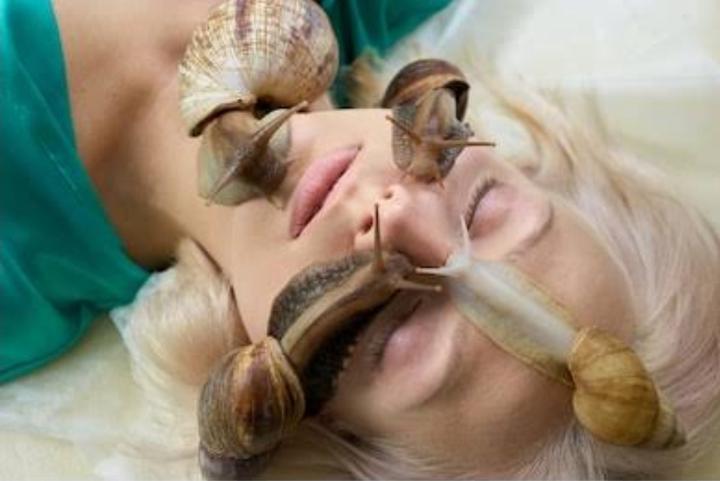 Snail mucus is rich in nutrients and antioxidants, which help to preserve a youthful appearance. Snails crawl over your face, leaving a slime trail in their wake. It requires hyaluronic acid, which is known for its anti-aging and plumping properties.
9. Cryotherapy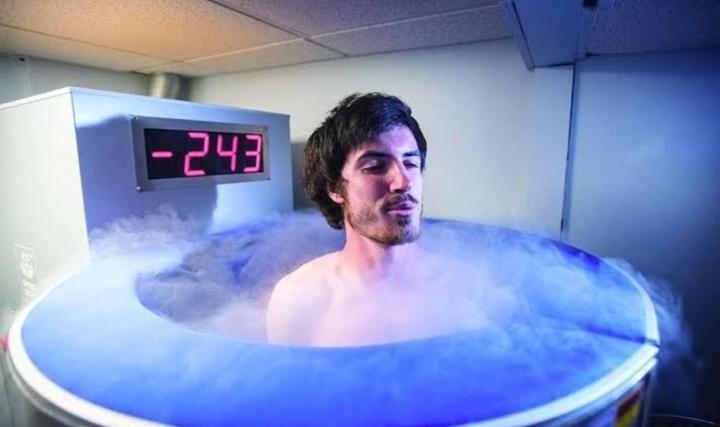 Since fat cells are more susceptible to cold temperatures, this technique eliminates excess weight by exposing them to subzero temperatures. You are put inside a tube that emits icy air.
10. Velaterapia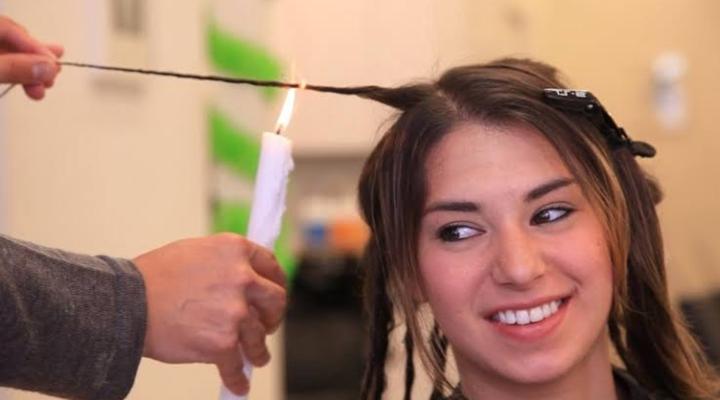 Hair is burned in this strange Brazilian treatment. Velaterapia is a technique in which hair is twisted and placed over a lit candle. The burning is intended to allow split ends to stick out in order to cook them.
Have you tried any of these? Would you like to try?
Was this article informative and useful to you? I hope you've learnt one or two from this article, Please don't forget to Share this unique article across all social media platforms and please don't forget to maintain social distance, wear your face masks, wash your hands regularly with sanitizer for prevention is better than cure.
Content created and supplied by: Olaoyin6 (via Opera News )