There seems to be this sudden likes and interest in curvy girls unlike before. Before now, it's the slim-shaped ones that most men admire and used for modeling. As time goes on, there has been a drift into the sudden like of curvy girls and some chubby shaped curvy girls into the modeling and fashion world. This confirms the saying that change is constant.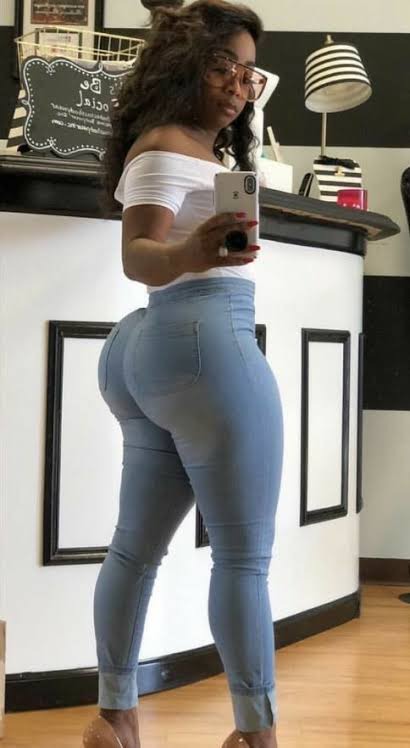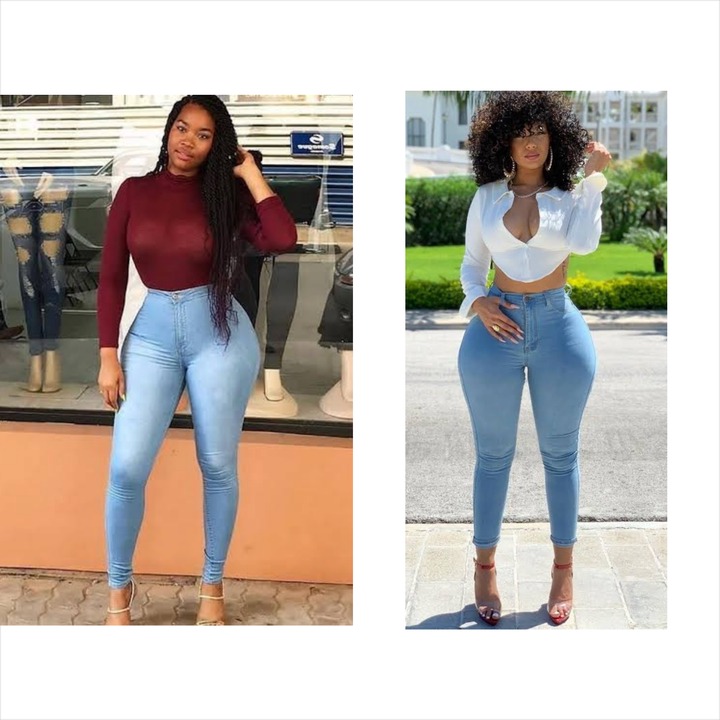 Curvy girls on jeans trousers rock trust me on that, especially when matched with Top dress mostly the crop top pattern. It doesn't only bring out their shapes it also brings out the beauty and woman in them. Whenever you put in jeans you look smart and this is the case of these curvy girls looking sharp and smart with their looks.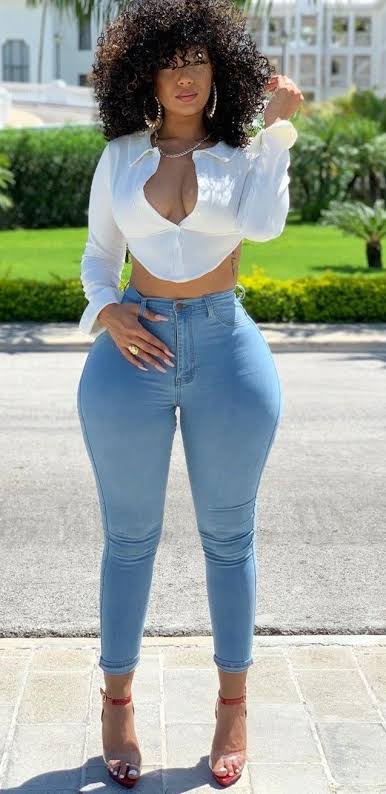 Jean trousers and a hill shoe are also something that rocks on curvy girls when worn by them. It brings out elegance in them. If not too tall, it also adds up to the increase of their heights making them look more elegant in view.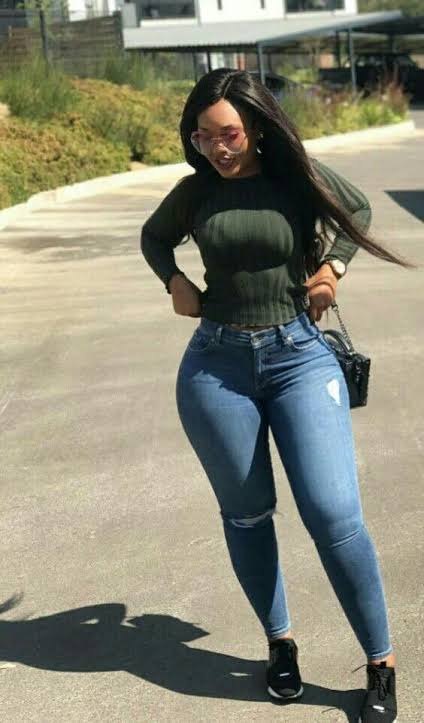 Jeans and Sneakers also rock with them as well. It brings out the fitness in them as they can easily move around with it. This is what fashion is all about, matching what you wear on your body with that of the shoe you about to put on. Once there is blending and fitting, you are good to go on this case.
See more photos of curvy girls rocking jeans trousers and top-dress below: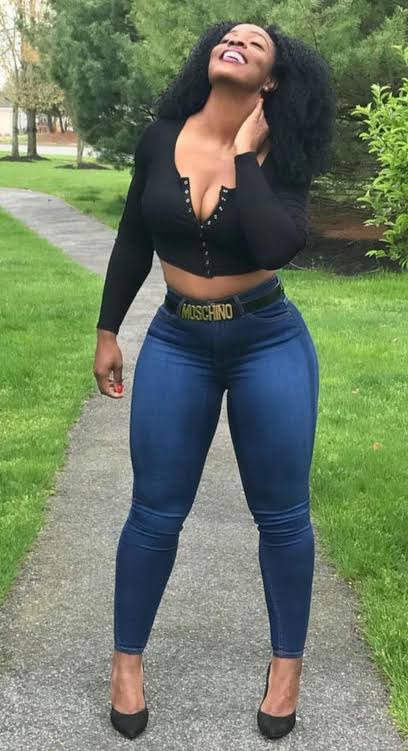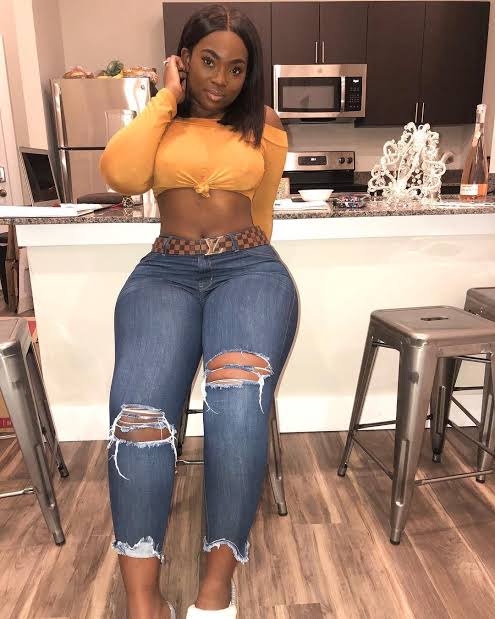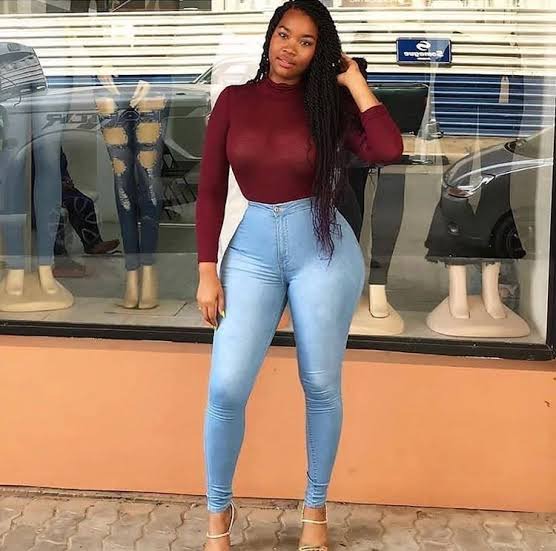 What do you have to say about the looks of these amazing and beautiful curvy ladies rocking jeans trousers and looking extremely beautiful on them?
Content created and supplied by: Defreed (via Opera News )