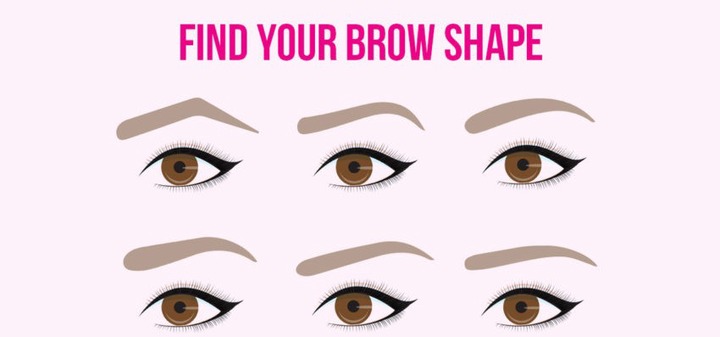 Eyebrows can improve the outlook of your face. They can also determine your look, your expressions, and even the way people see you. So it's important to know the right eyebrow shape that will balance your appearance.
Firstly, you need to know is that there are 6 kinds of face shapes. It is very important to know your type of face shape, so you can enhance your look.
Here are the different kinds of face shapes and kinds of eyebrows that best suit it.
1. DIAMOND-SHAPED FACE: This type of face shape is not as common as the others. The face is angular and the forehead is short, while the face is widest at the temples.
If you are one of those with this kind of face, go for a CURVED BROW. It will help soften your angles and give the sensation that your face is equal. You can also have an arched brow, but not a strong one.
2. HEART-SHAPED FACE: This type of face is similar to an oval face shape. the difference is that people with heart-shaped faces have a pointed chin.
The best eyebrow shape for you is a CURVED BROW. It makes a simple look that is soft and feminine. Also, the lines should not be too strong. Avoid a super straight eyebrow, as it does not balance your pointed chin.
3. SQUARE FACE: People with a square-shaped face have their forehead, cheekbones, and jawline all about the same width. The squared jawline is the most obvious trait that this kind of face has.
If you have a square face shape, go for a CURVED BROW shape to soften the square jaw. Going for an arched eyebrow will only make your features look more defined and strong, and that is incompatible with your face shape.
4. OBLONG FACE: People with an oblong face have a forehead, cheekbones, and a jawline that are about the same width, and a narrow chin.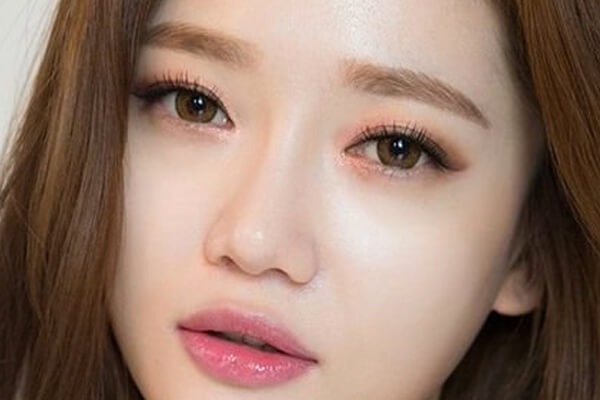 The best eyebrow shape for this type of face shape is a FLAT SHAPE. The straight horizontal lines will make your face appear shorter, and balancing it. To obtain this look, make the bottom of your eyebrow as straight as possible.
5. ROUND FACE: The round-shaped face is wide, long has a wide cheek area.
If this is your face shape, you should go for an ARCHED EYEBROW.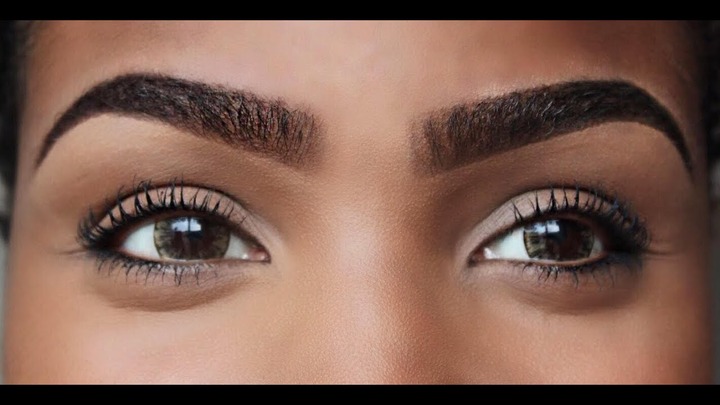 From the start of the eyebrow, go up until the middle of it, and then down. The lines that the brows create homemaker's face appear longer. Avoid an eyebrow that is too round or flat.
6. OVAL FACE: people with an oval face have their forehead wider than their chin, the cheekbones are notable, and the chin is narrow.
The perfect eyebrow shape for this type of face shape is the SOFT ANGLED SHAPE.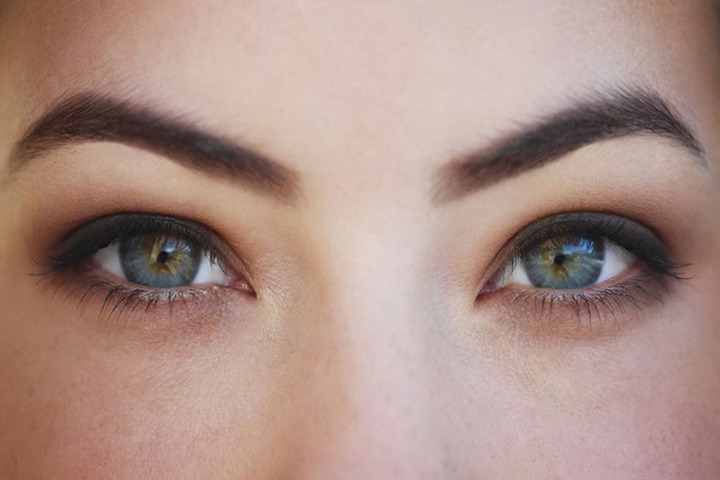 This kind of brow goes straight up, then gently curves at the tip and goes down.
Content created and supplied by: ImmacuteConsult1 (via Opera News )