Imagine how you would feel when you step into an occasion and you see everyone turning to look at you and you overhear their whispers about how good you look in your dress or how perfect your colour combination is. Most people who have experienced this feel so good. This is the goal I hope to achieve every time I have a wedding or a high-class owambe to attend.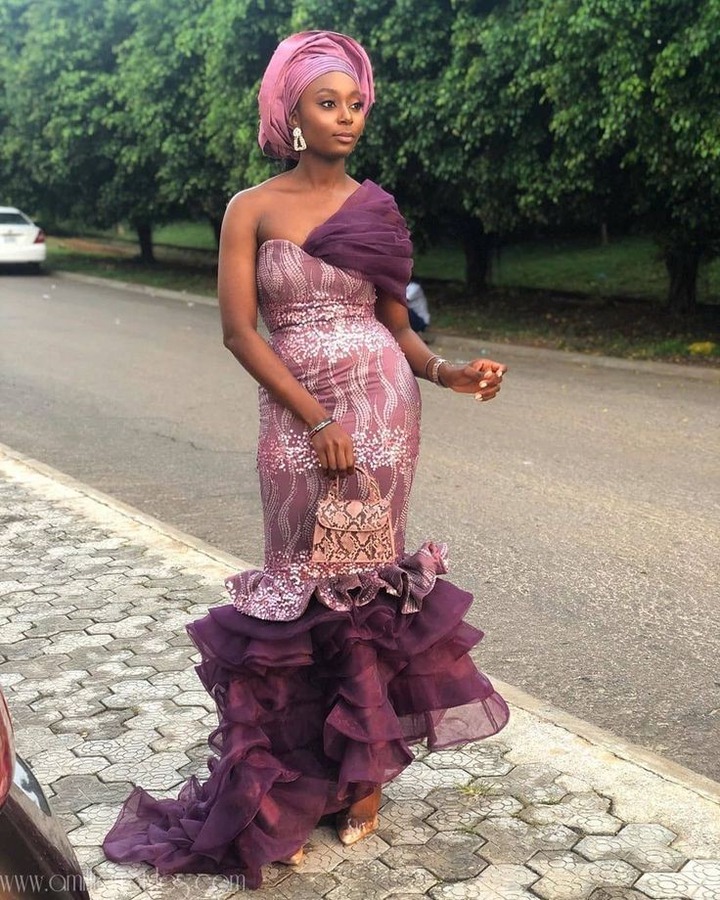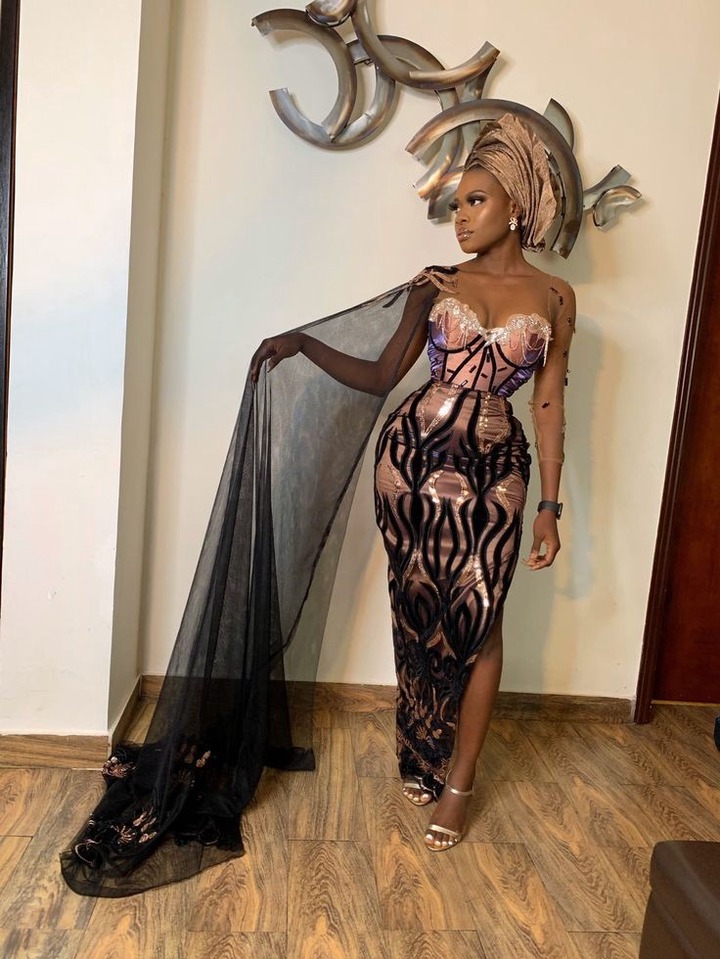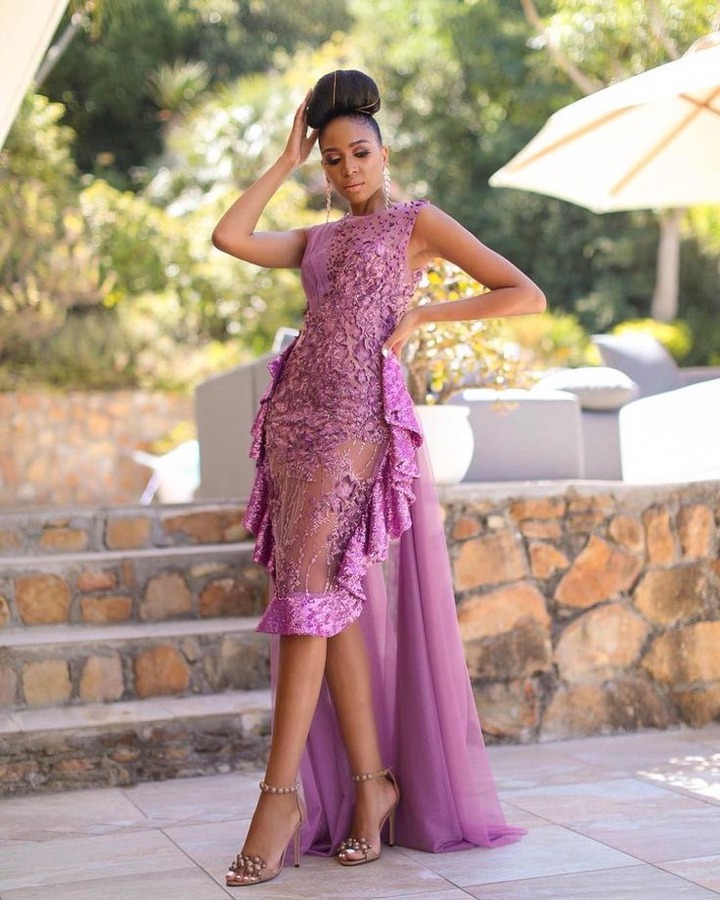 Asoebi is a common fashion trend in Nigerian wedding. This practice involves close friends and family of the celebrant attending the occasion with a particular dress colour or a particular material. The said colour or the material is to be selected by the celebrant. The material for asoebi dresses could be lace, Ankara or even a plain material.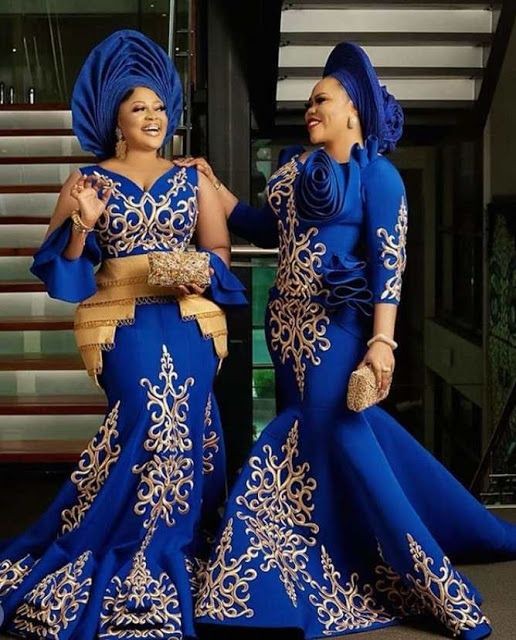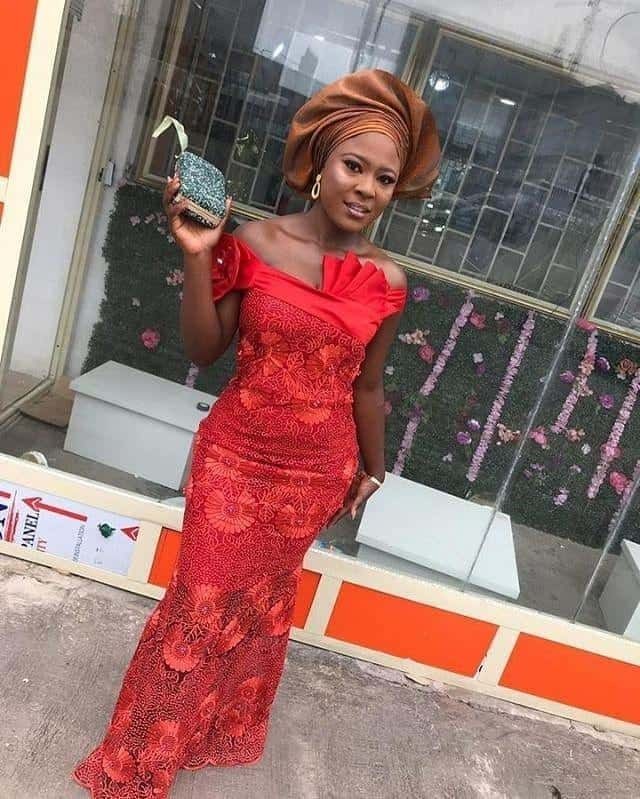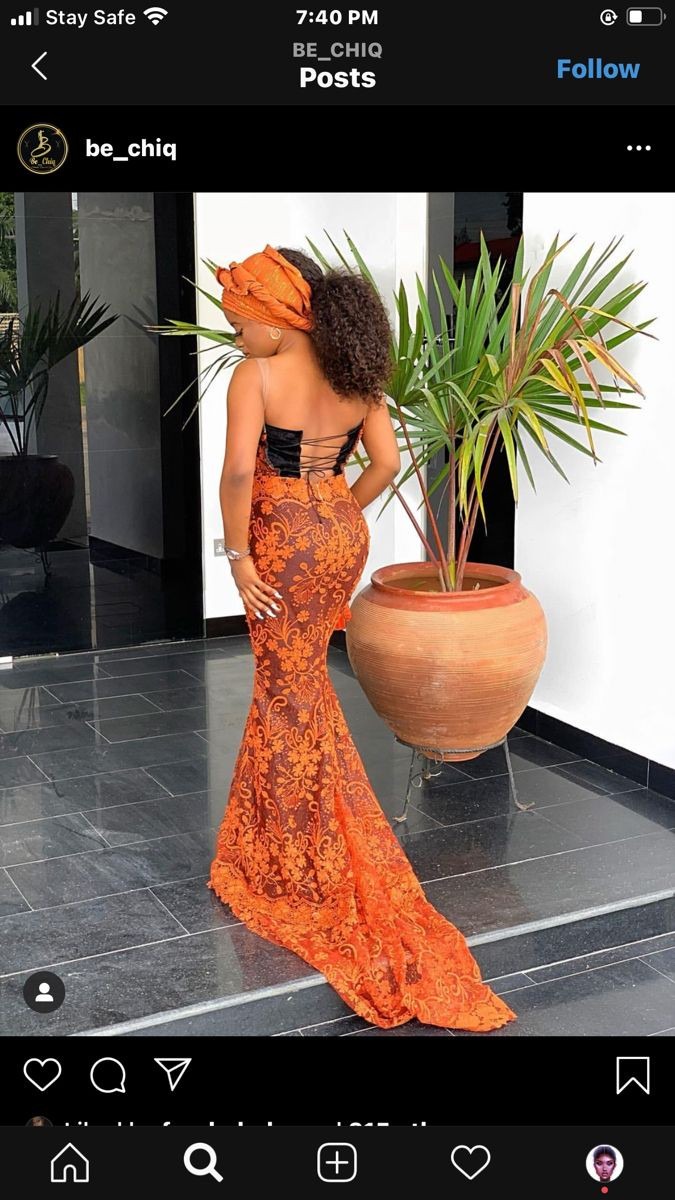 Picking a style for your asoebi Dress is the first and probably the most important step to looking stunning at the wedding. It is also important to take your dress to a reputable tailor to avoid stories like what I ordered vs what I got. It is very important not to overlook the colour of gele or shoes you decide to rock with your asoebi Dress. Check out these asoebi dresses that can help you stand out at any wedding: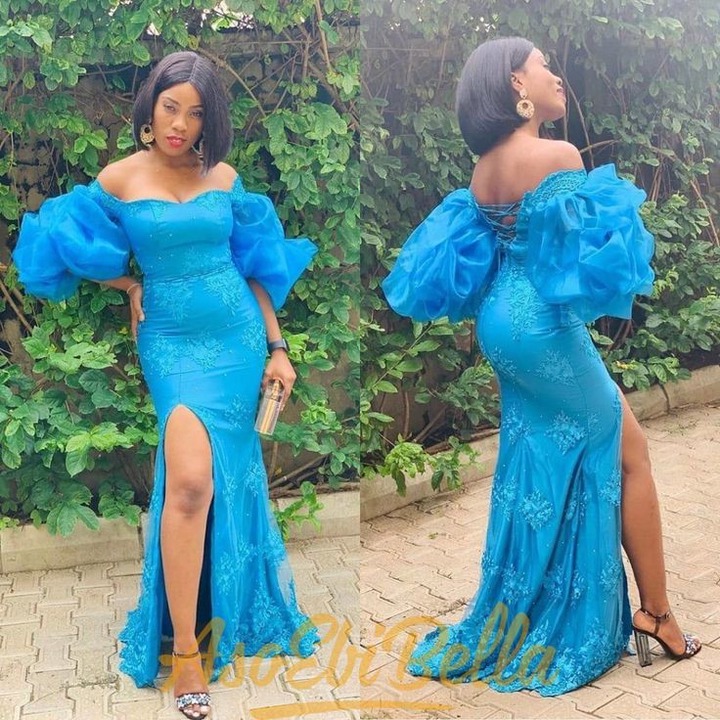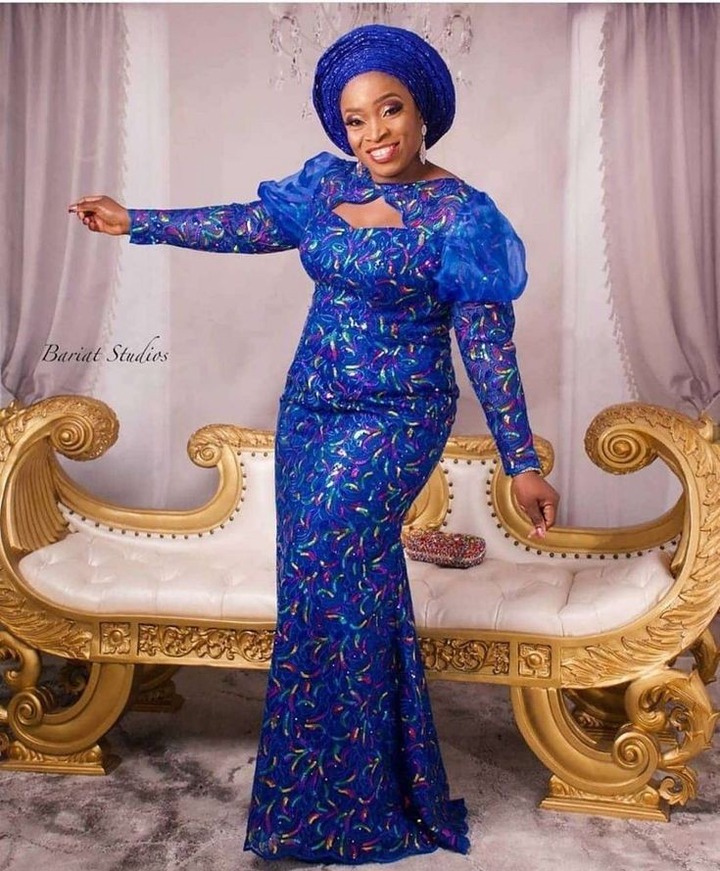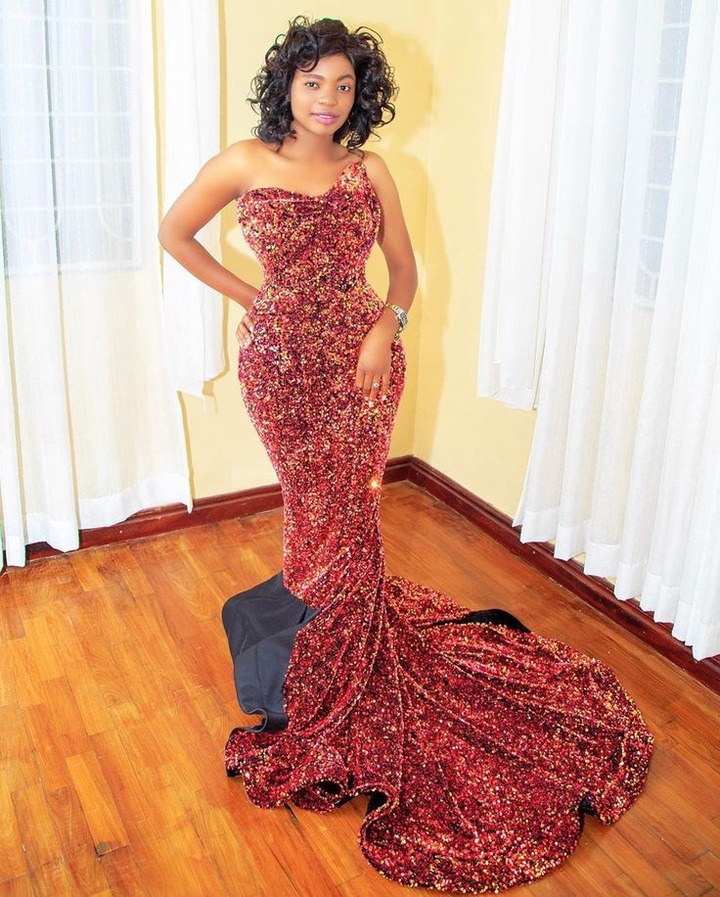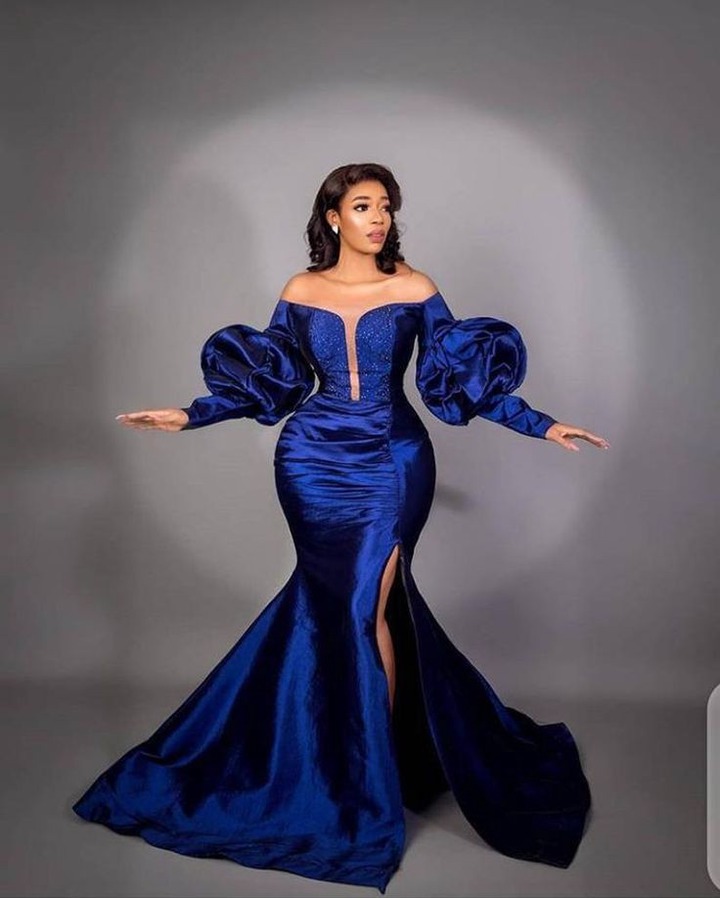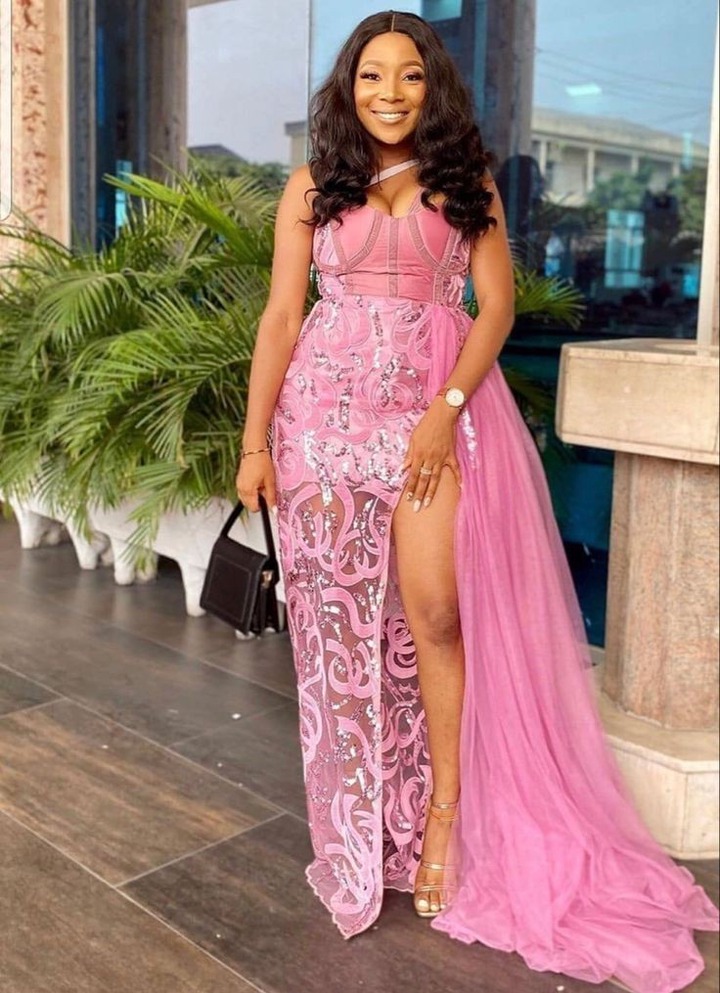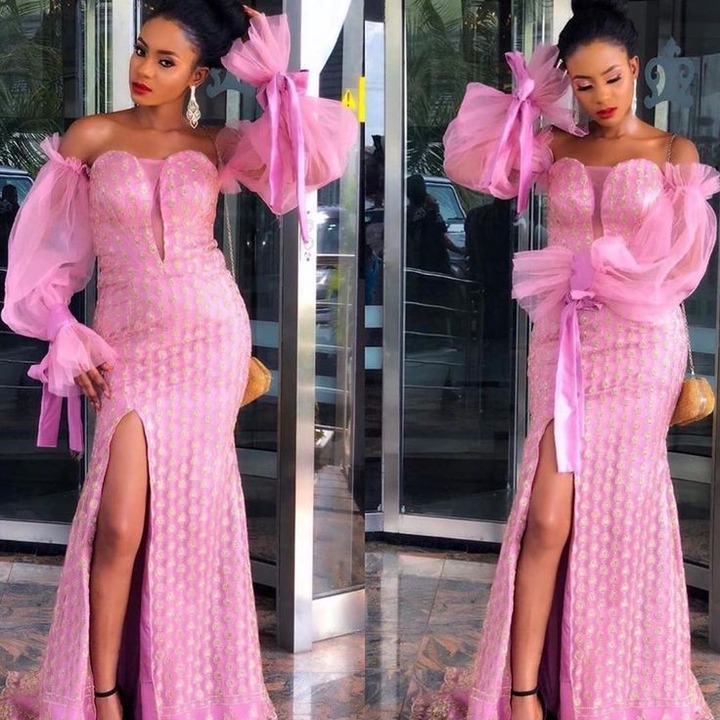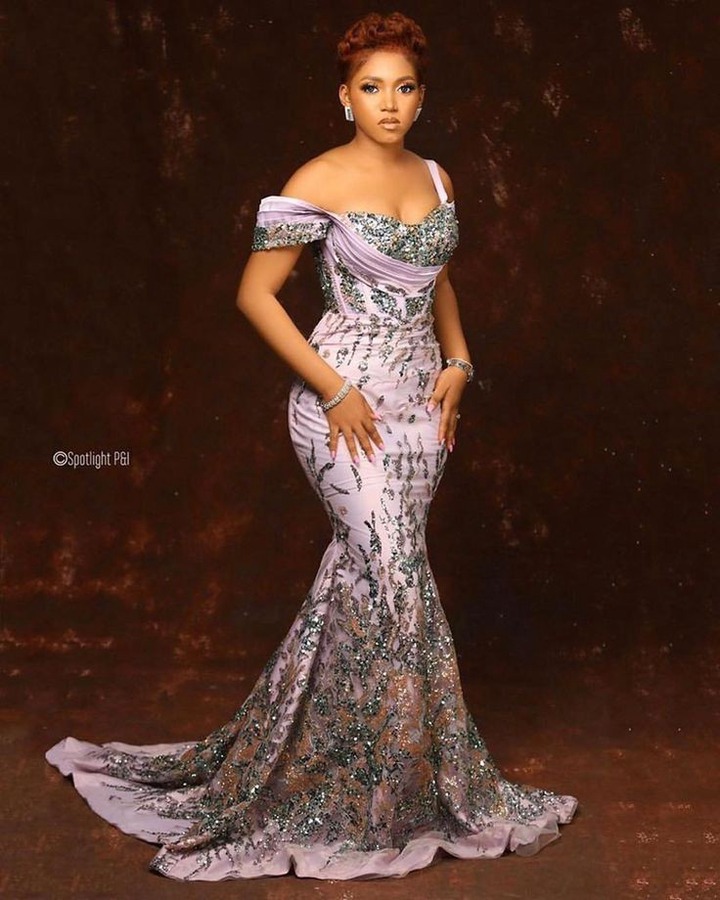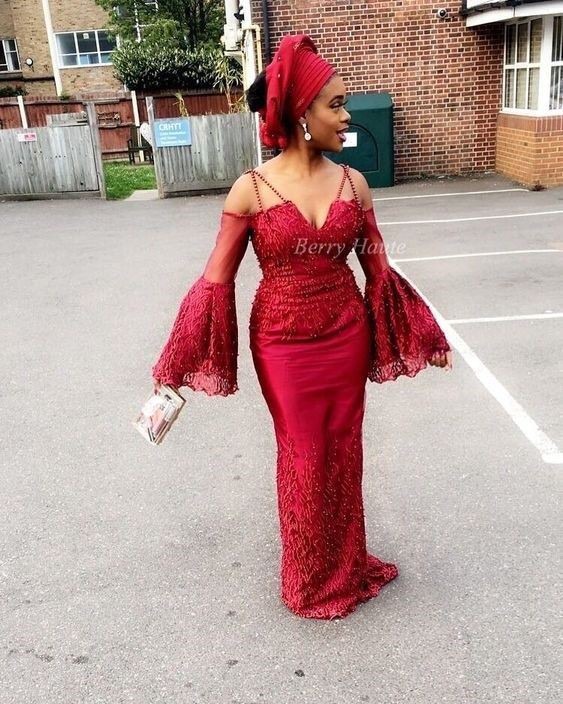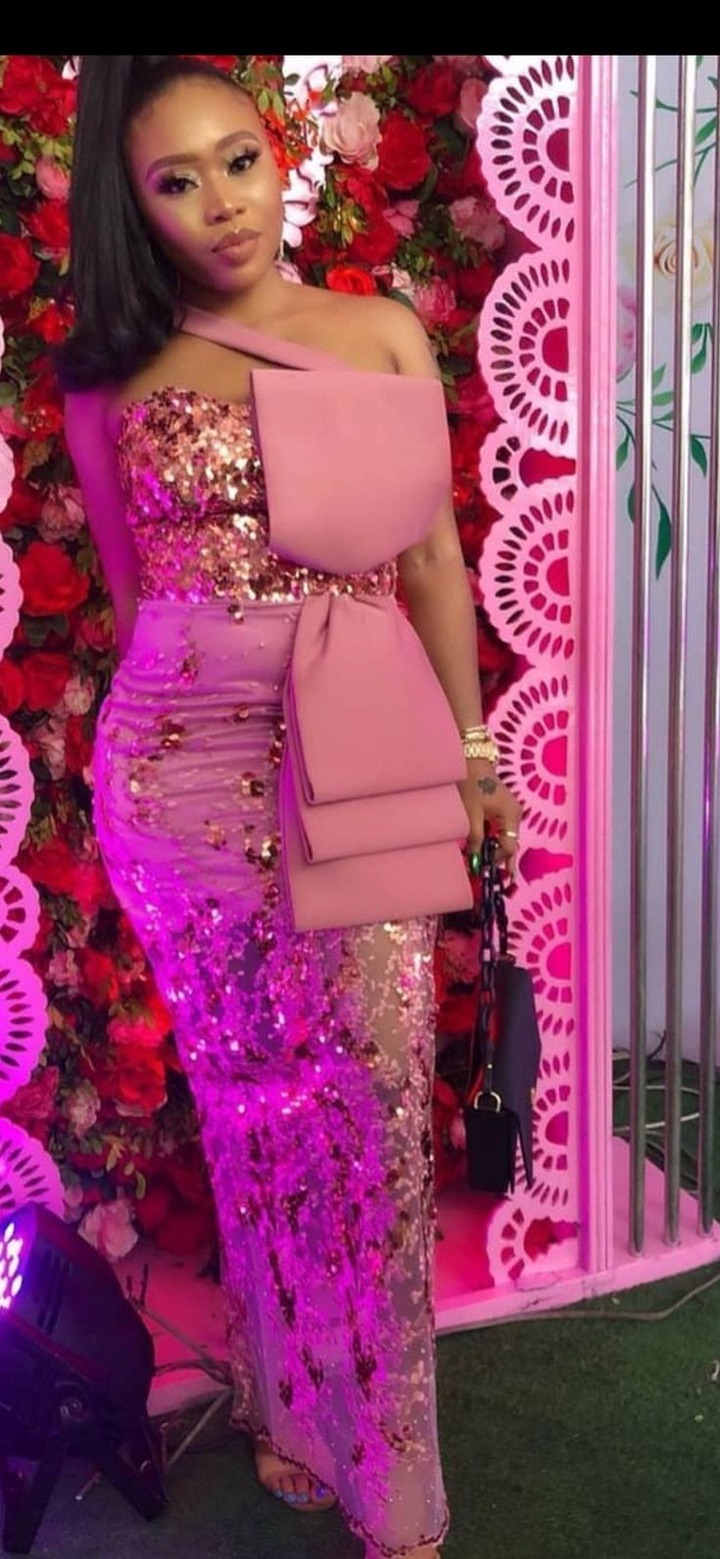 Your Asoebi dress could he long, short or even midi; if you intend to also rock that asoebi Dress for Church services, you would have to consider the amount of exposure on the dress, Dresses with high slits and very low necklines would not be advisable in this scenario.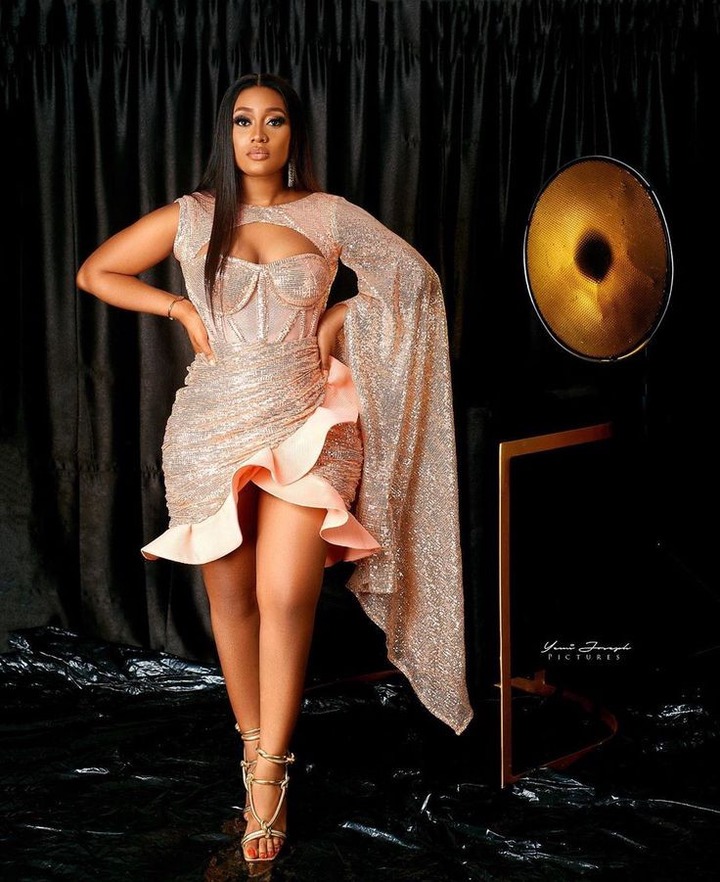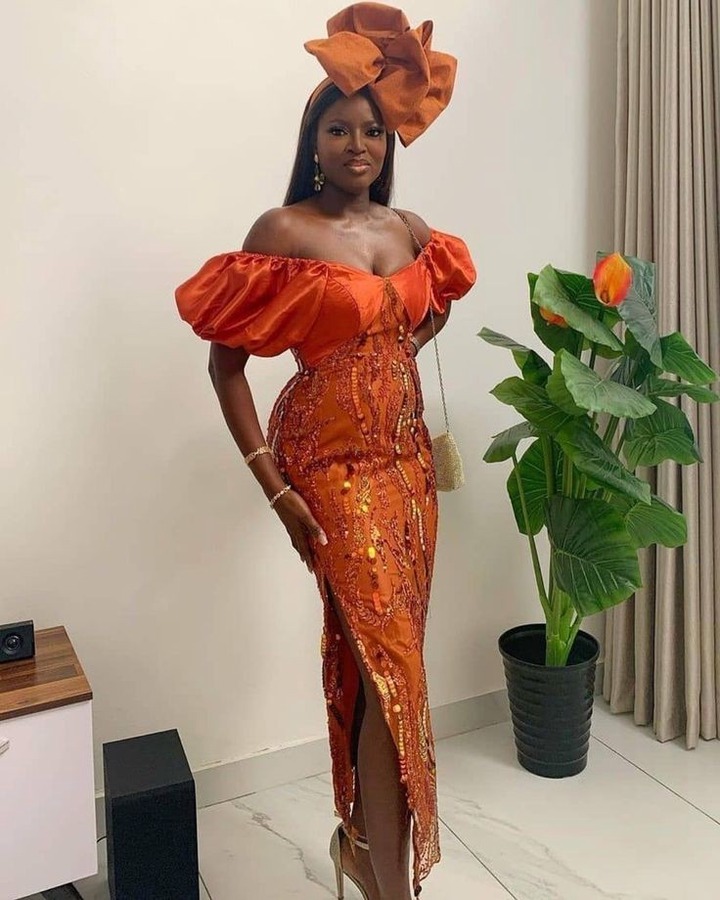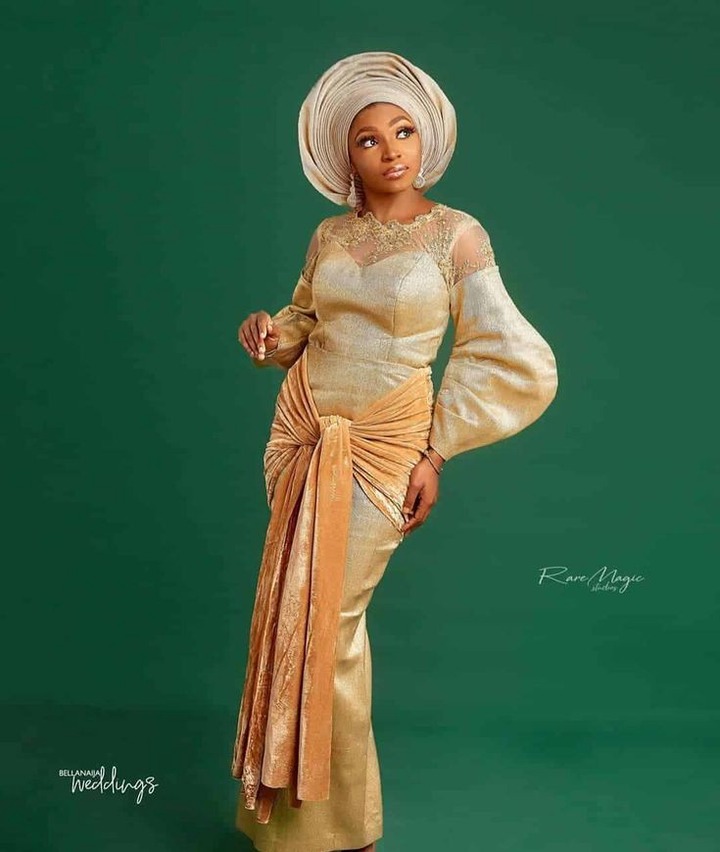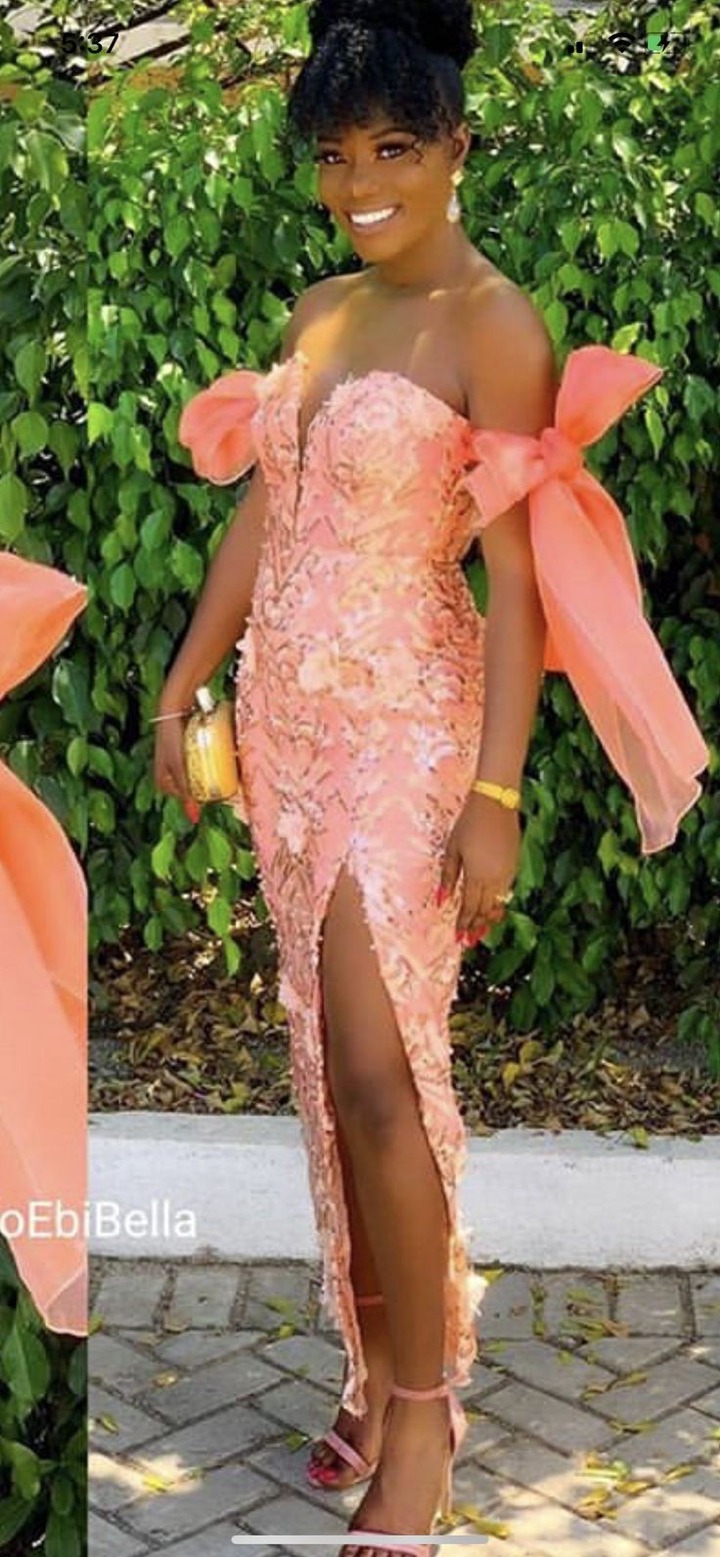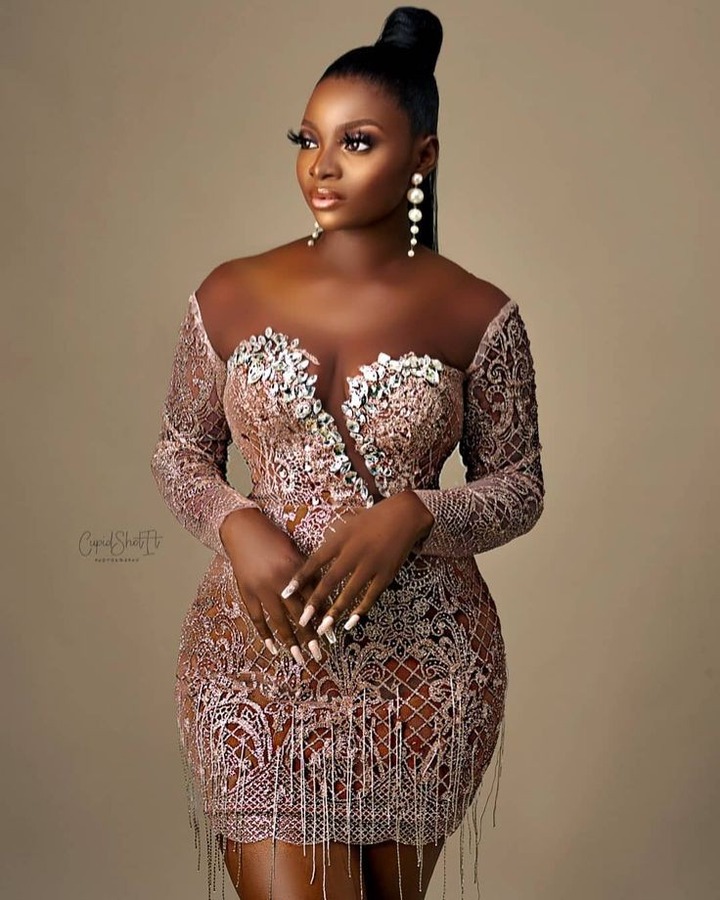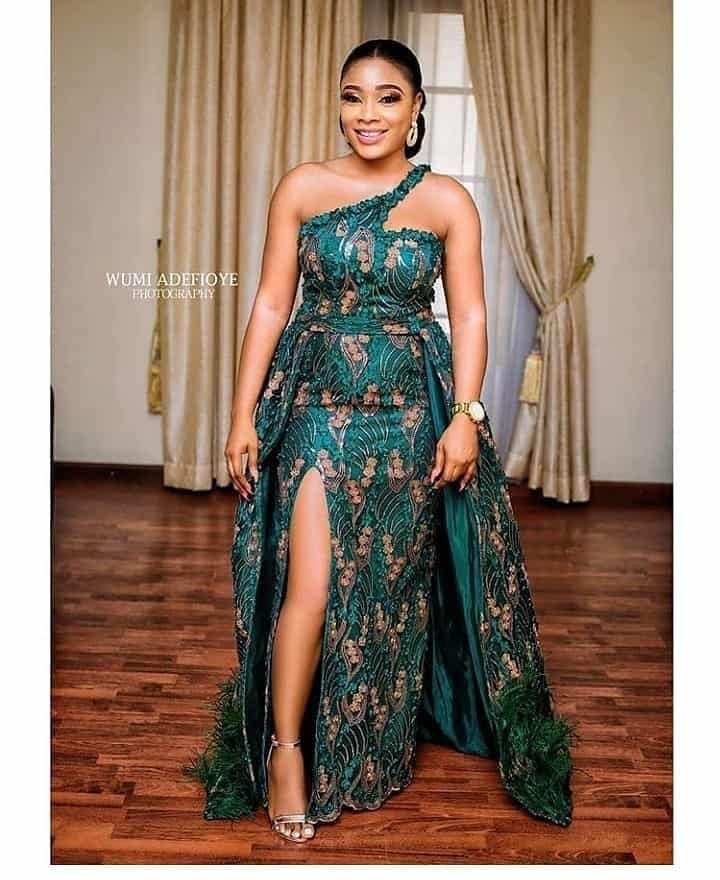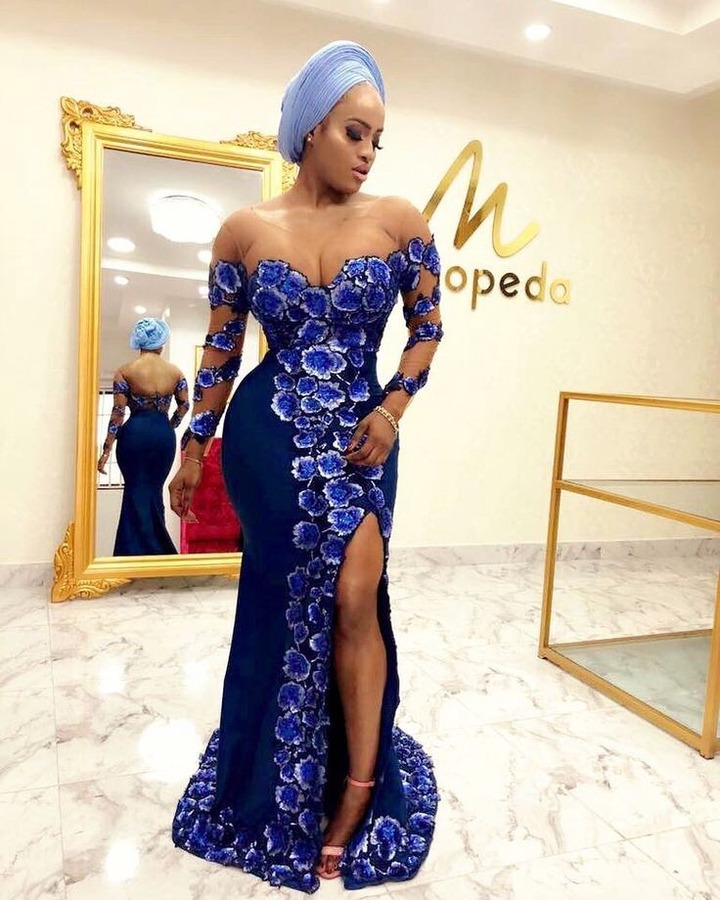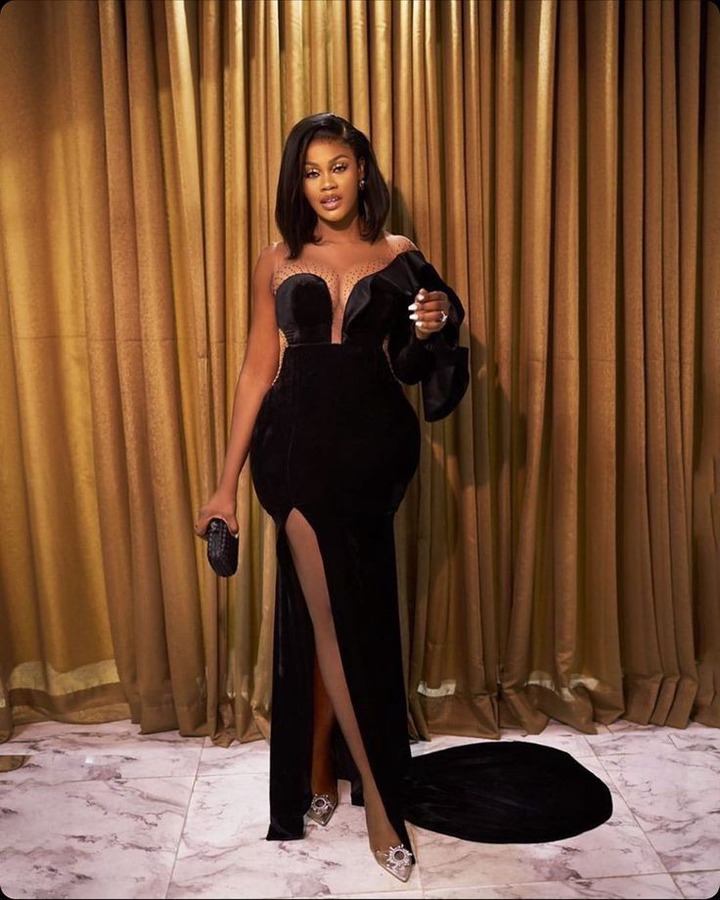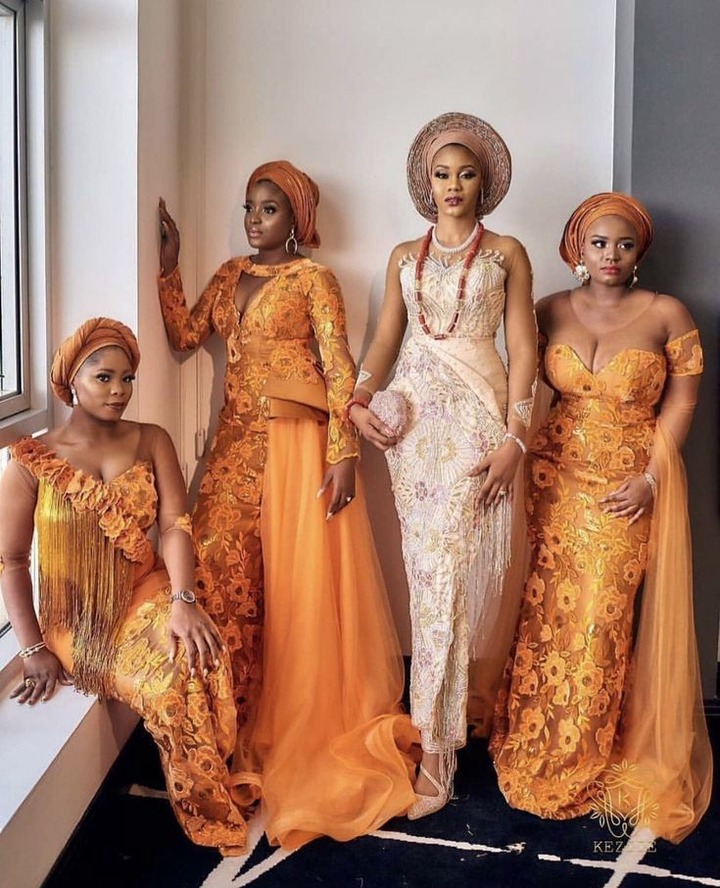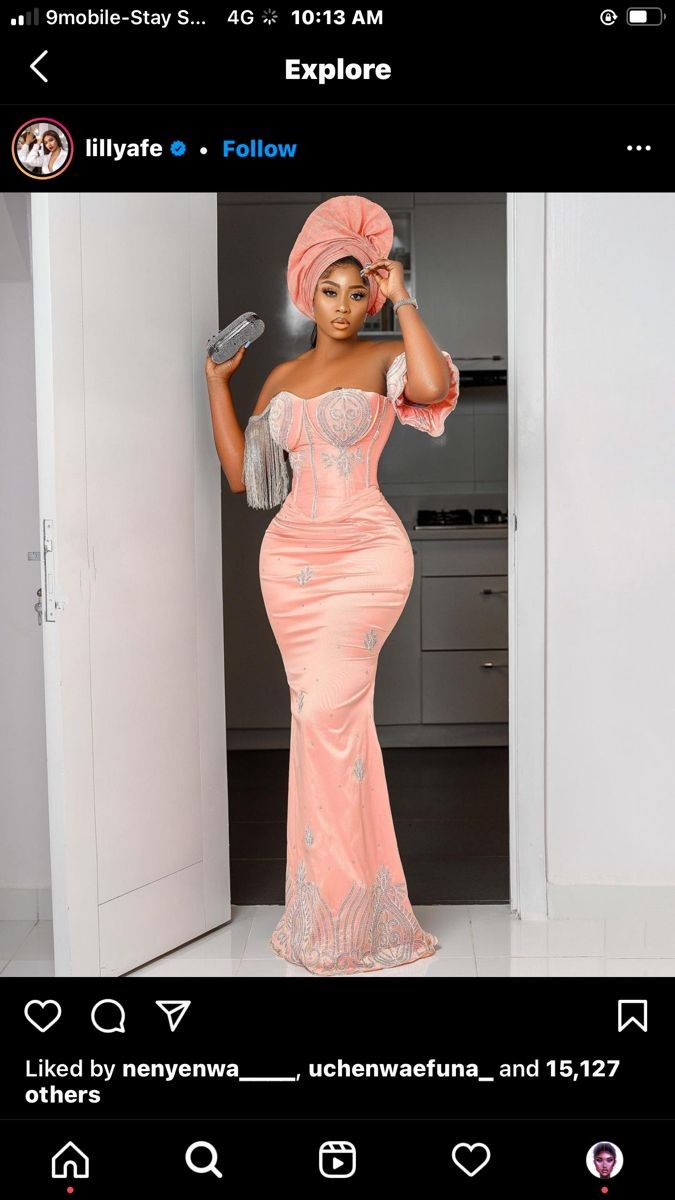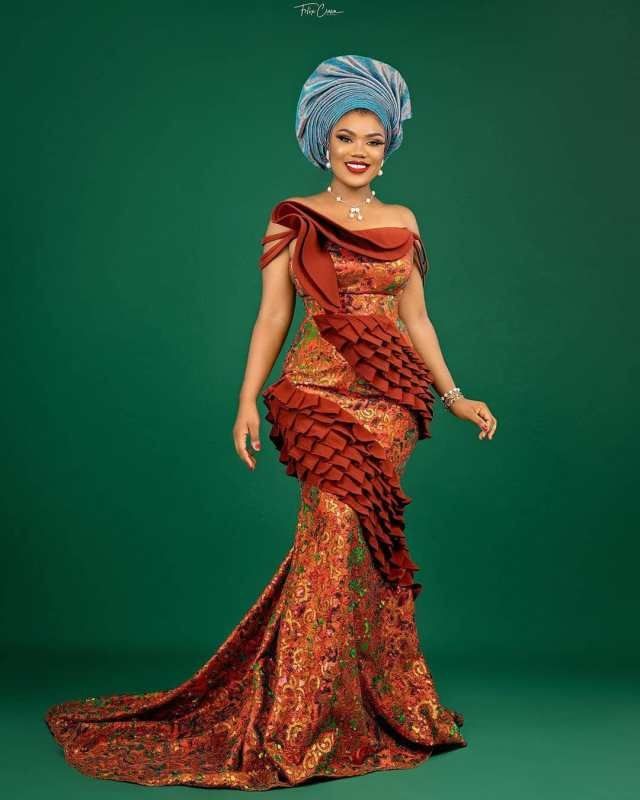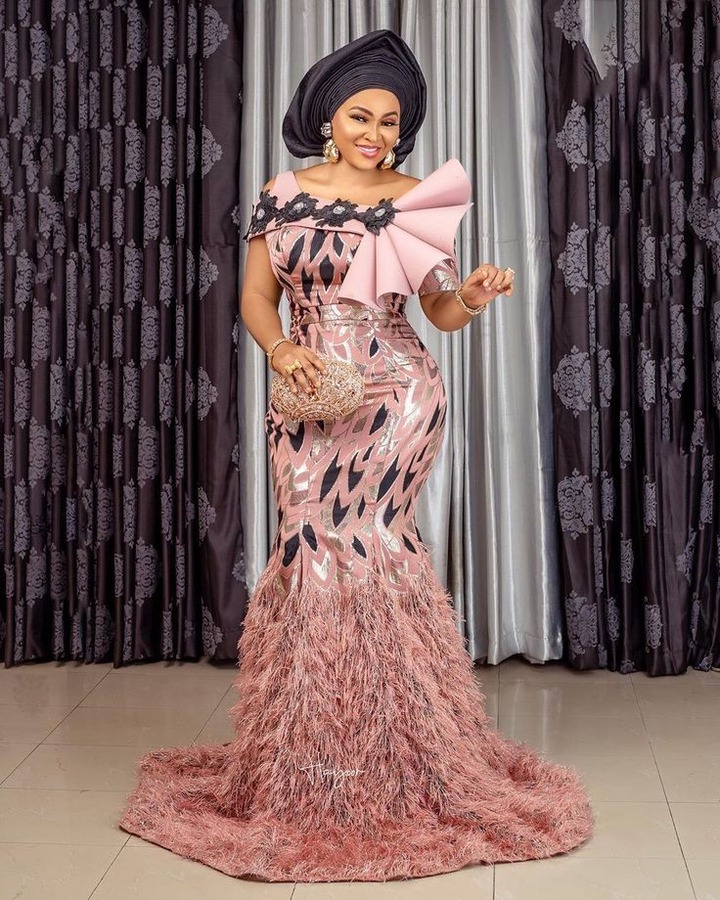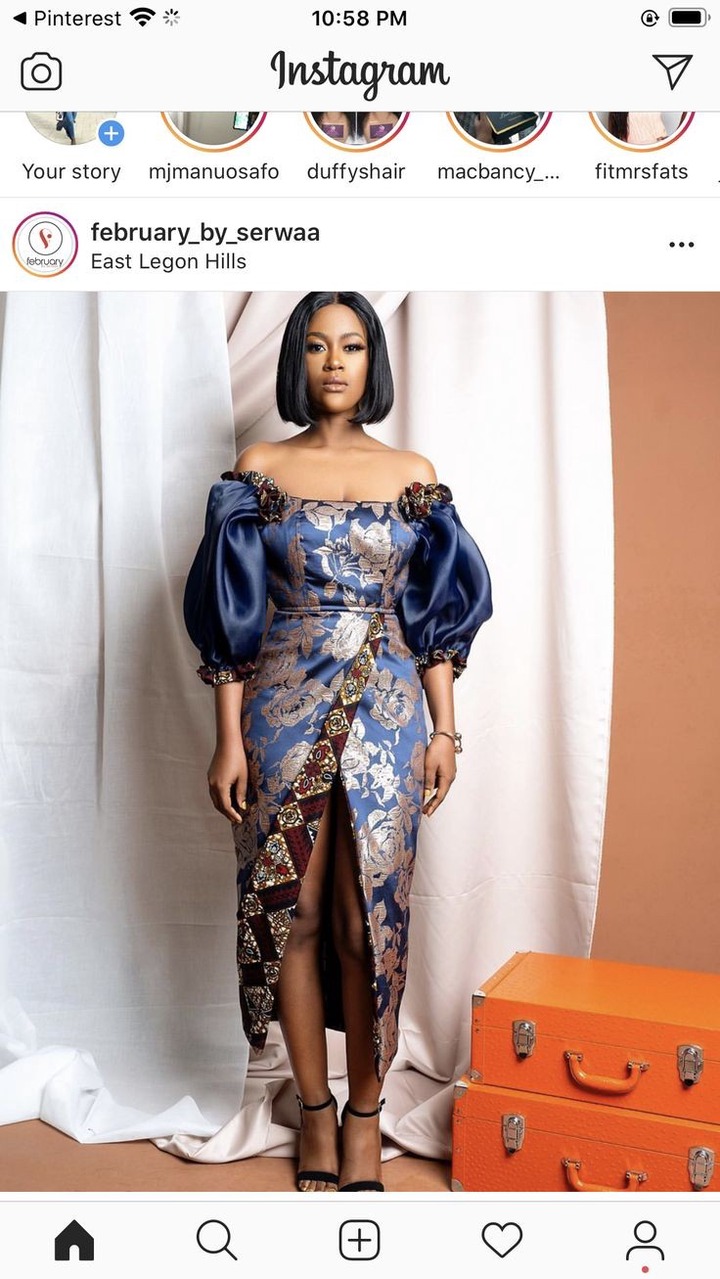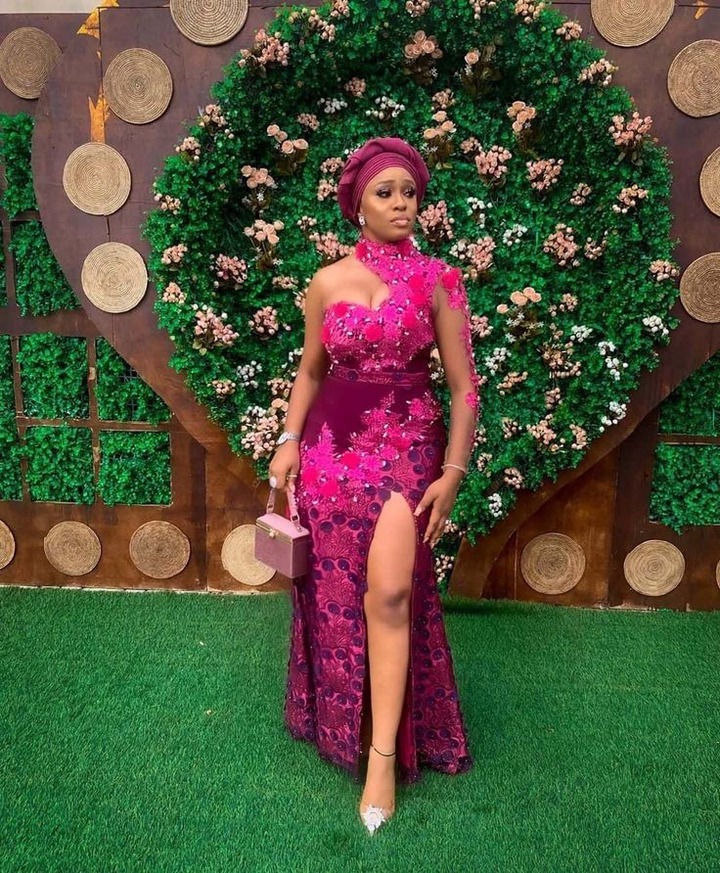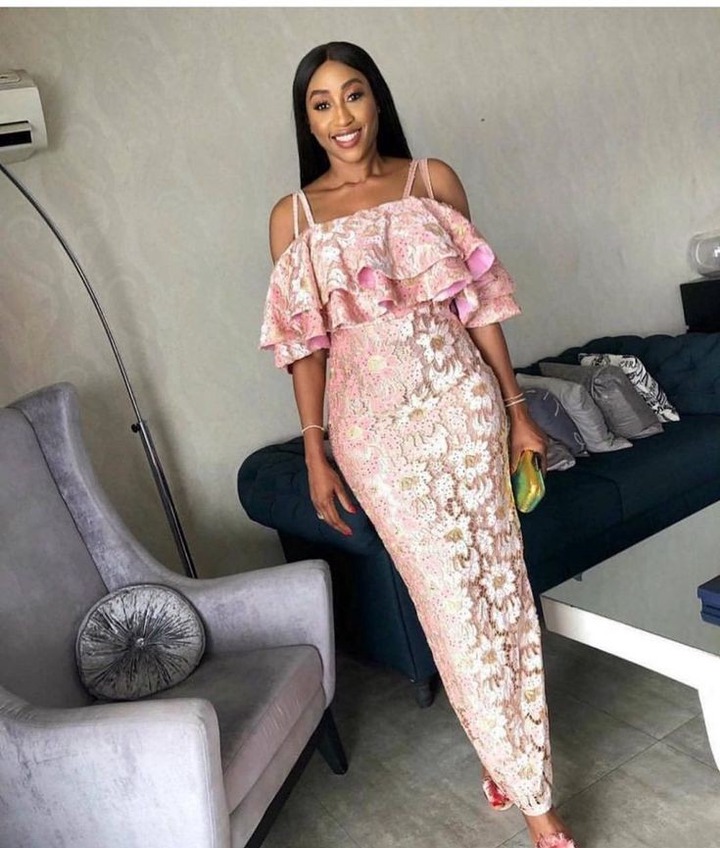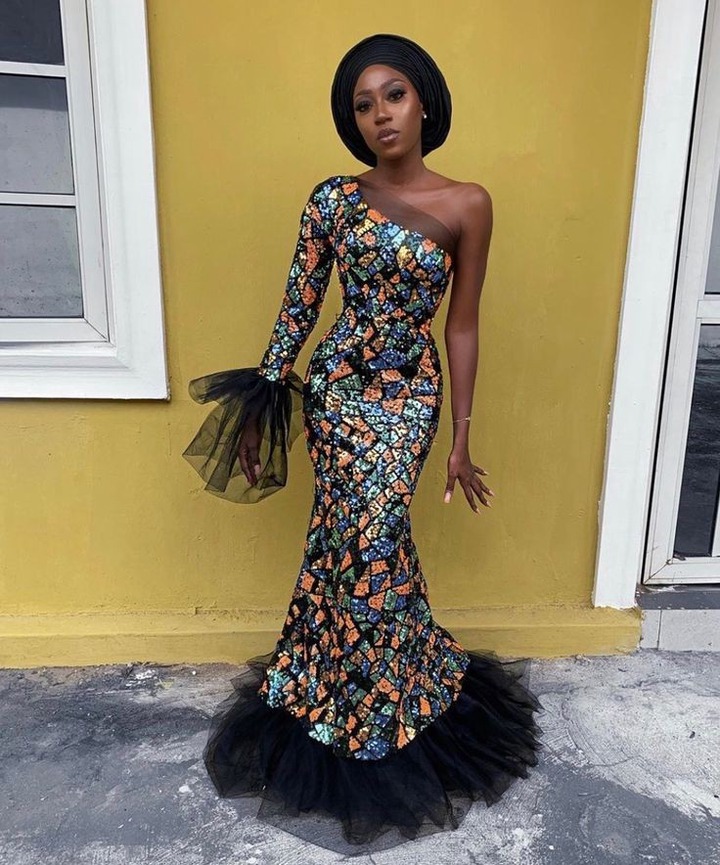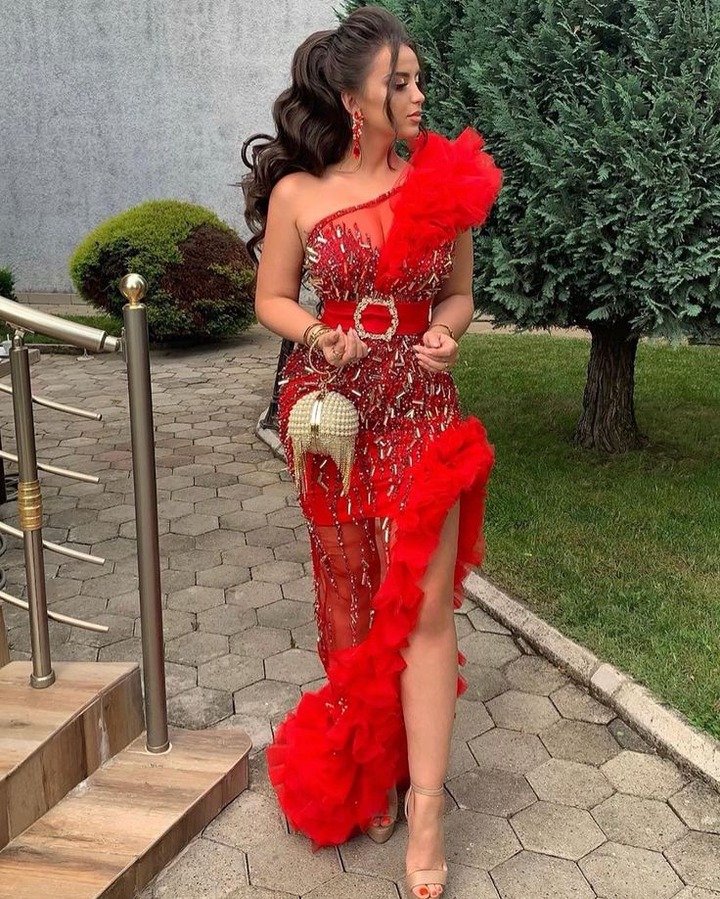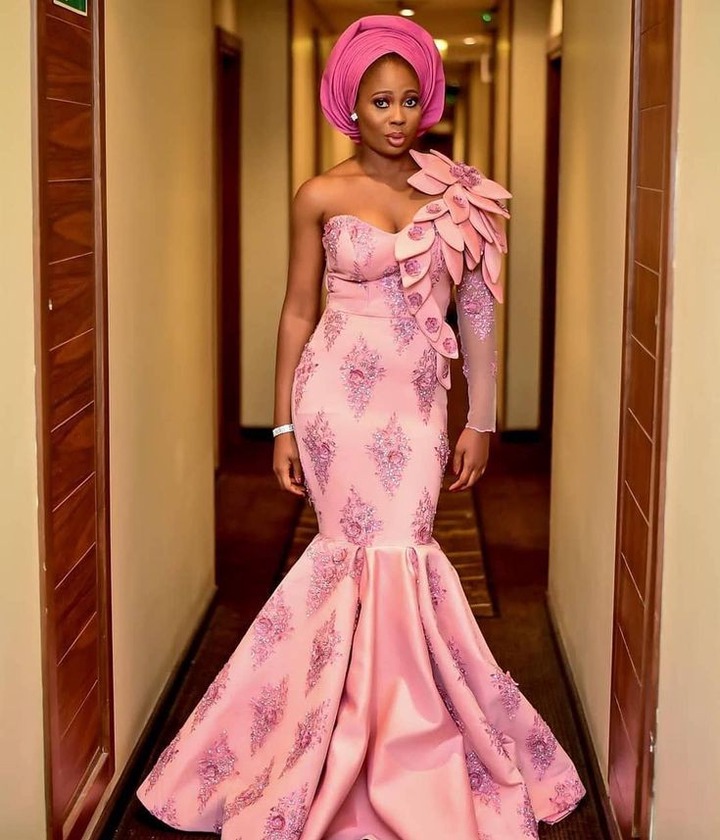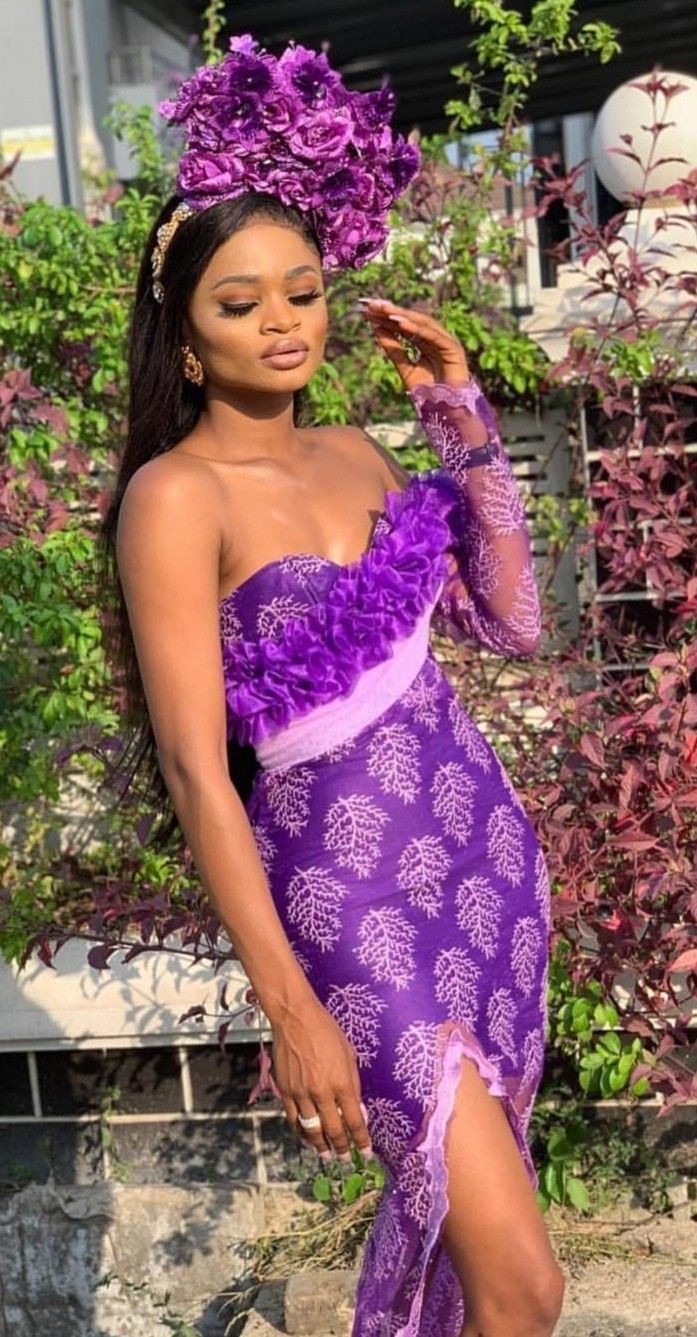 So, Ladies, what do you think? Can you rock any of these dress styles to any wedding? Please share your thoughts with me in the comments section. Please do well to like this article and share it with your friends who are fashion savvy.
If you are interested in more content like this, do not forget to follow me.
Content created and supplied by: Fashionablehannie (via Opera News )