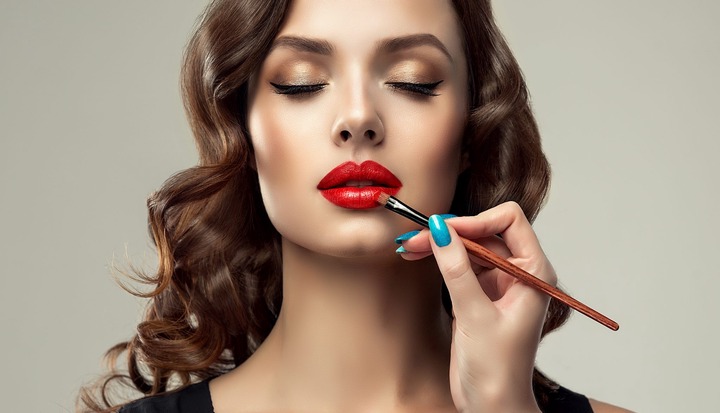 Make ups are coloured substances that are applied to the face to improve appearances.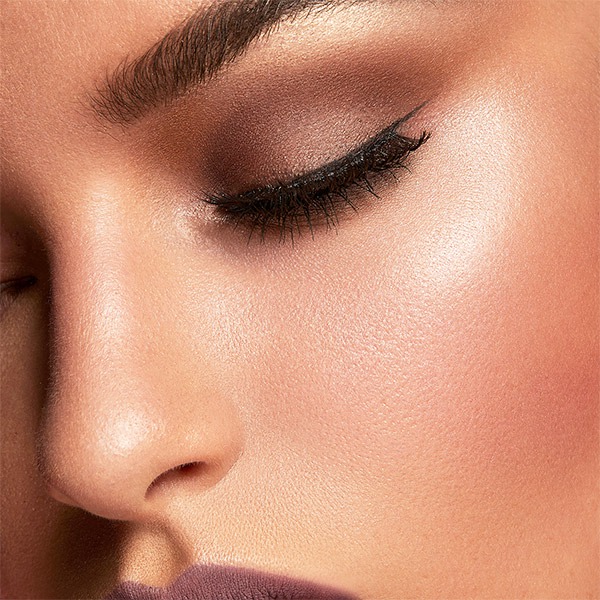 Make ups could also be in different types such as: Heavy and Light Make up.
Light Make up is the application of simple materials such as concealer, mascara and lip gloss.
While the heavy make up requires the application of eye shadow, concealer, mascara, blush, lip stick, and many others to the face.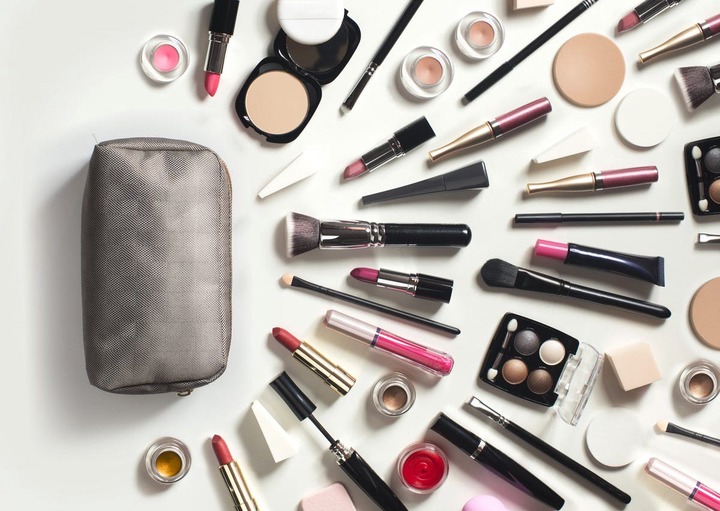 Make up is made up of different materials such as: brush, blush, shadows, powder and lots more.
A lady's before and after make up photos have surfaced on social media and has caused reactions.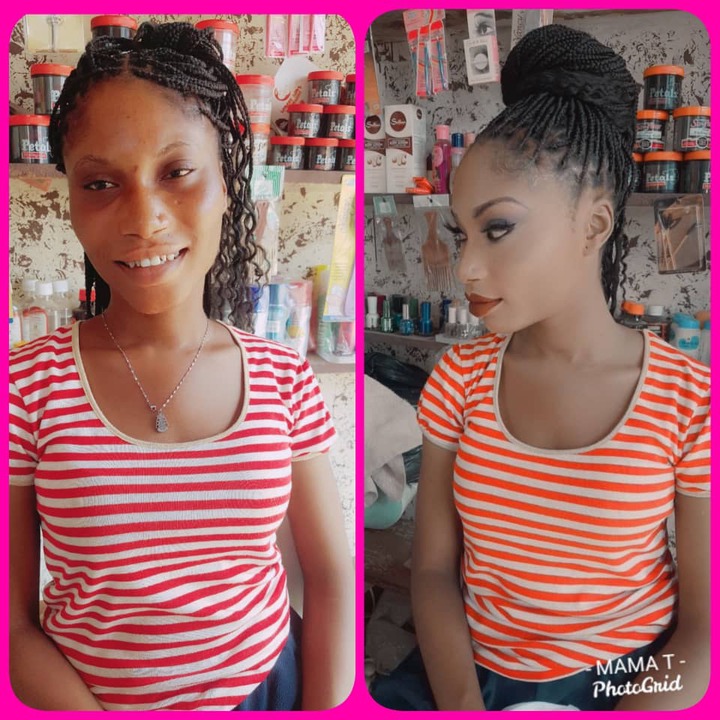 This application of make up has made people come for make up artists.
An example is a Twitter user, @iam_doctormayor, who claimed that he does not think make up artists can make heaven as he transforms the young lady.
See screenshot below: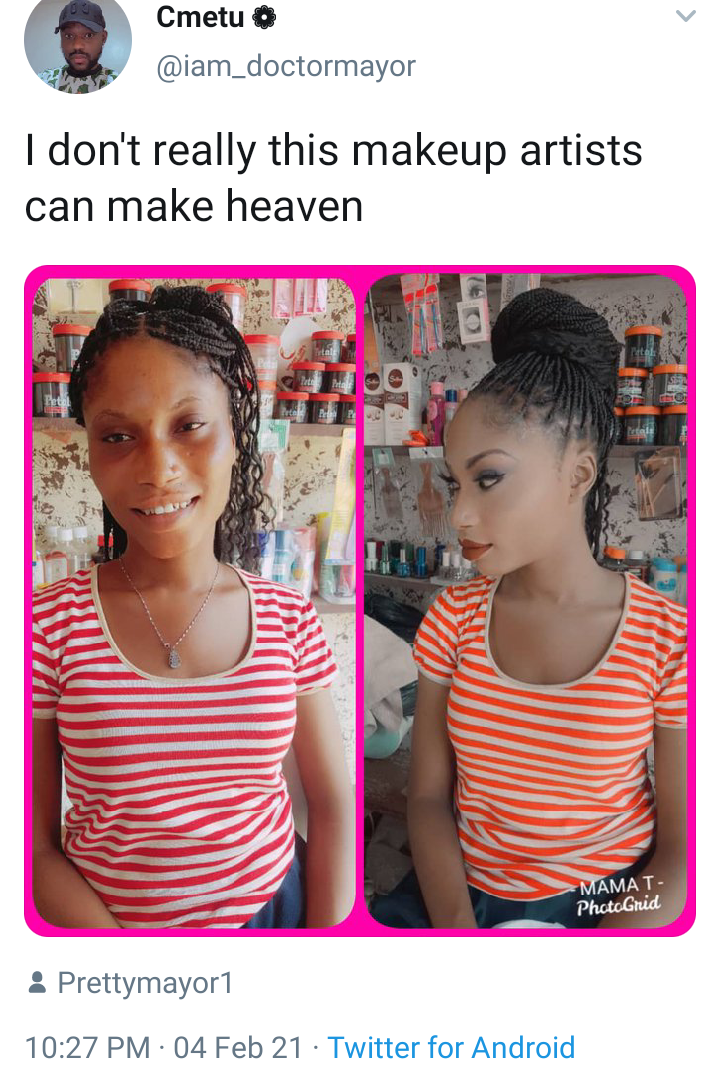 Some persons have also reacted as they claimed that the lady does not look ugly without make ups too. While someone complained of the make up as not being her complexion.
See screehsots below: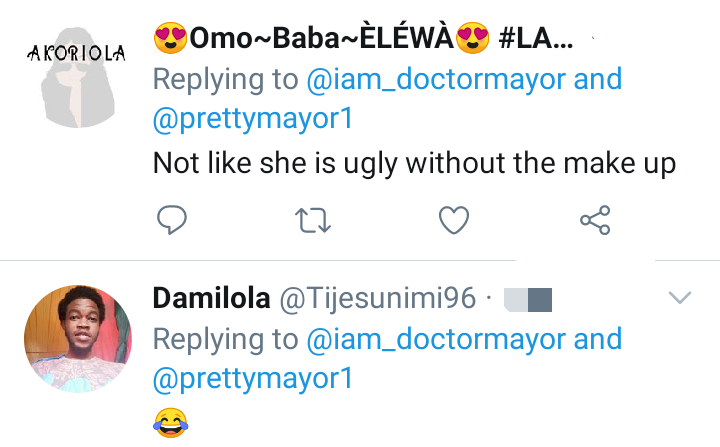 Content created and supplied by: JesusBreed (via Opera News )