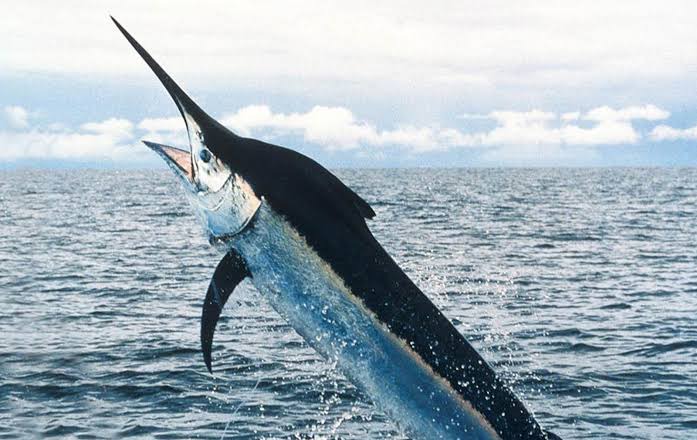 A Blue Marlin Fish is one of the open ocean fastest, strongest predators they are seen and caught in warm water around the world. It lives at the top of food chain in the tropical and subtropical regions of the world ocean. The Marlin Fish is the second most fastest fish in the world that swims at upto 50 miles per hour.
However according to reports from African fact reveals what a Nigerian man did after he captured a Marlin Fish Worth $2.6 Million dollars, that has got Nigerians talking.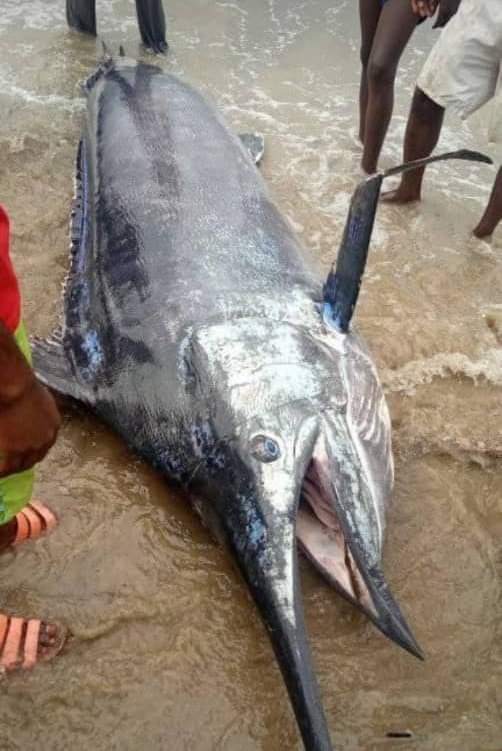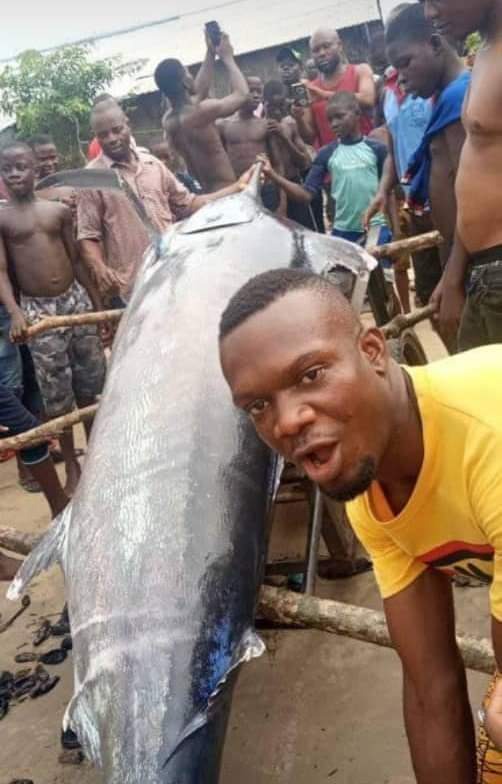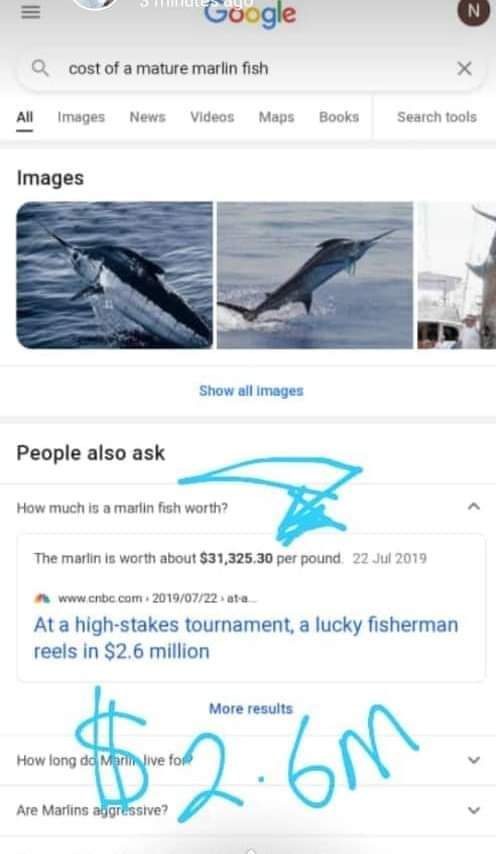 According to the reports it says A Nigerian man captured a Blue Marlin Fish worth $2.6 Million and Him and his village people ate it.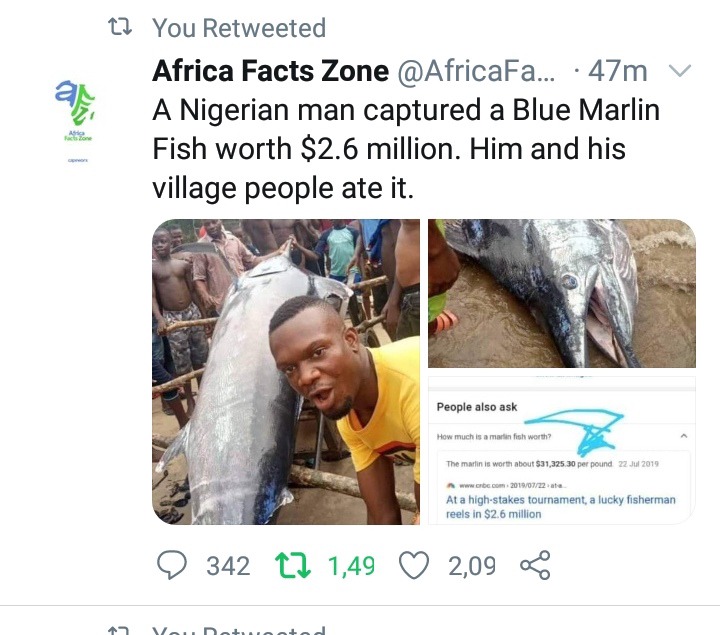 This has got many Nigerians talking as they he is the only man known to have eaten a fish worth $2.6 Million and he ought to be in the guiness book of records.
I guess they didn't knew that it worth that huge of amount of money, I'm sure if they eventually know they wouldn't eat it! But it's really crack me up, Him and his village people ate it, very funny.
It's not like they know of its value. To them, it's just a fish and a big catch at that, hence, the reason for eating it. I doubt they'd have eaten it if they knew it was worth that price... That why there is a saying 'Knowledge is power'.
Below are reactions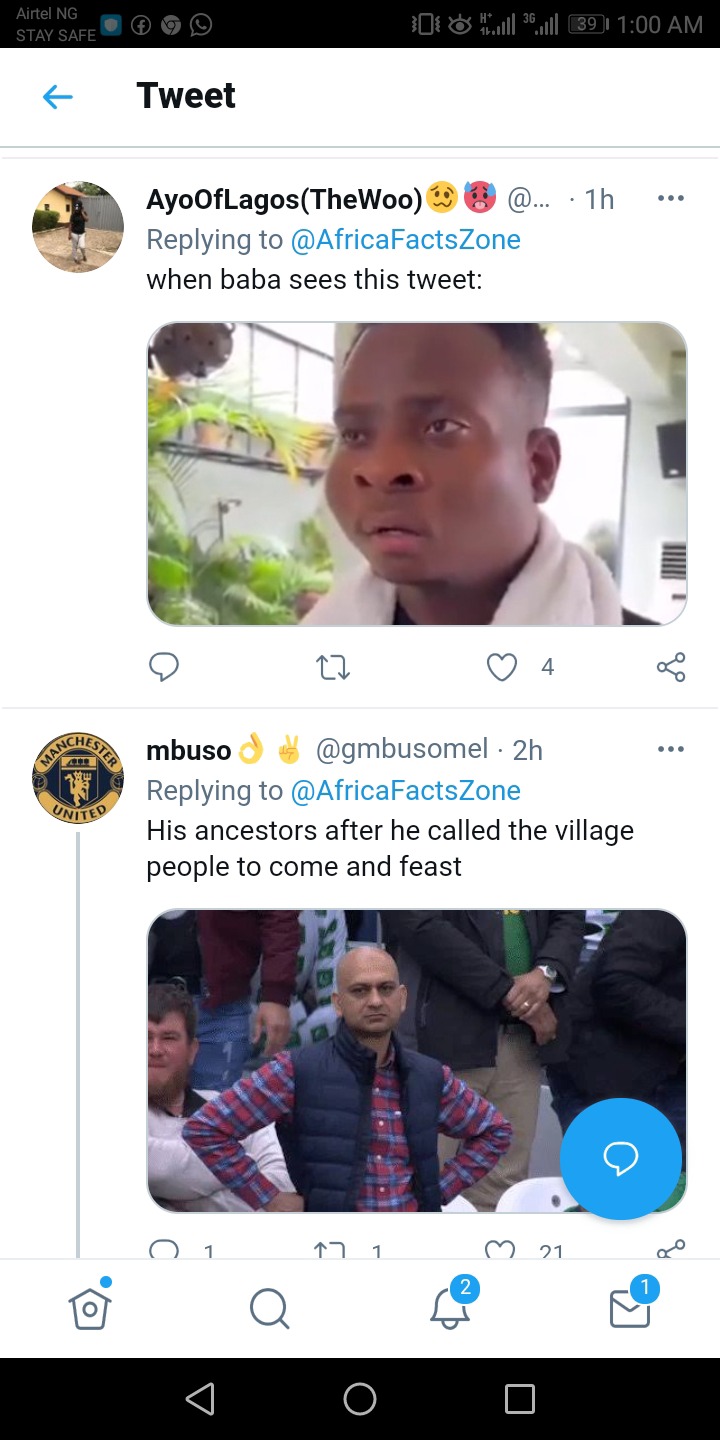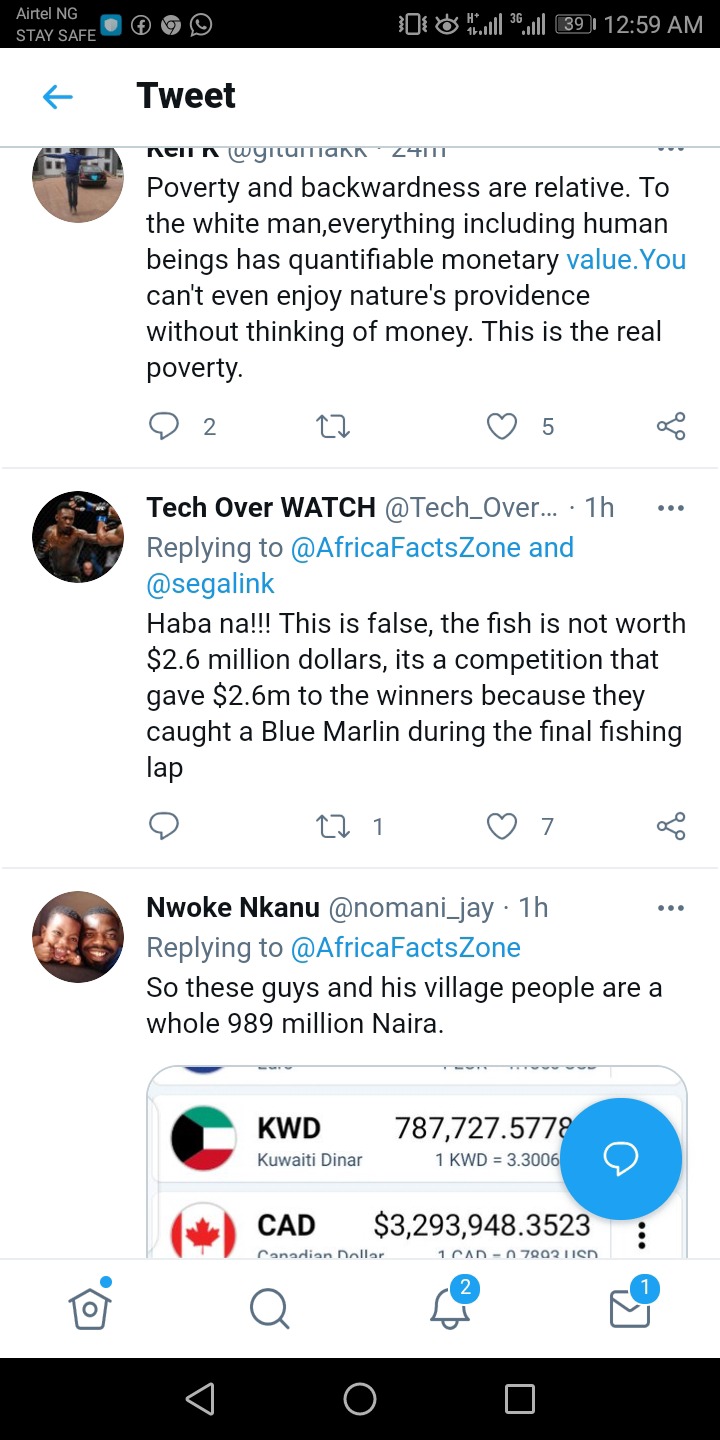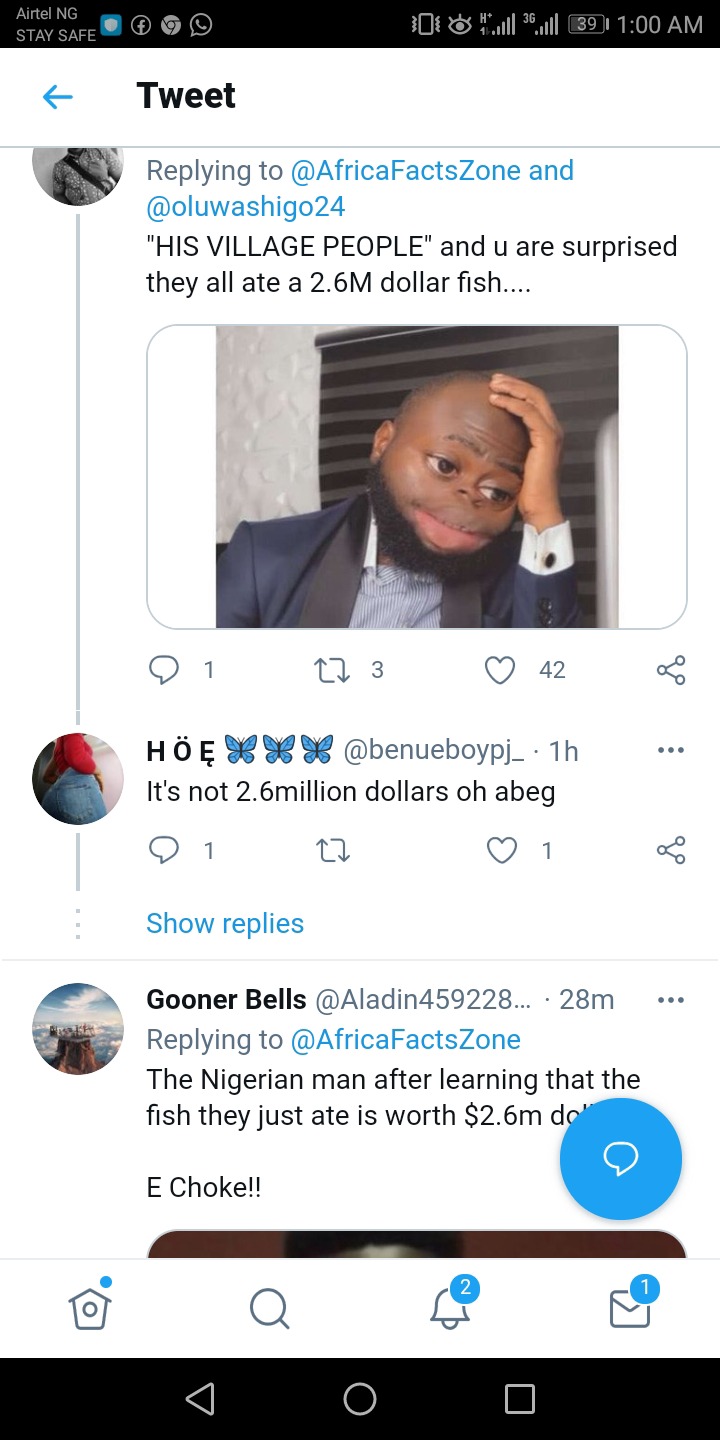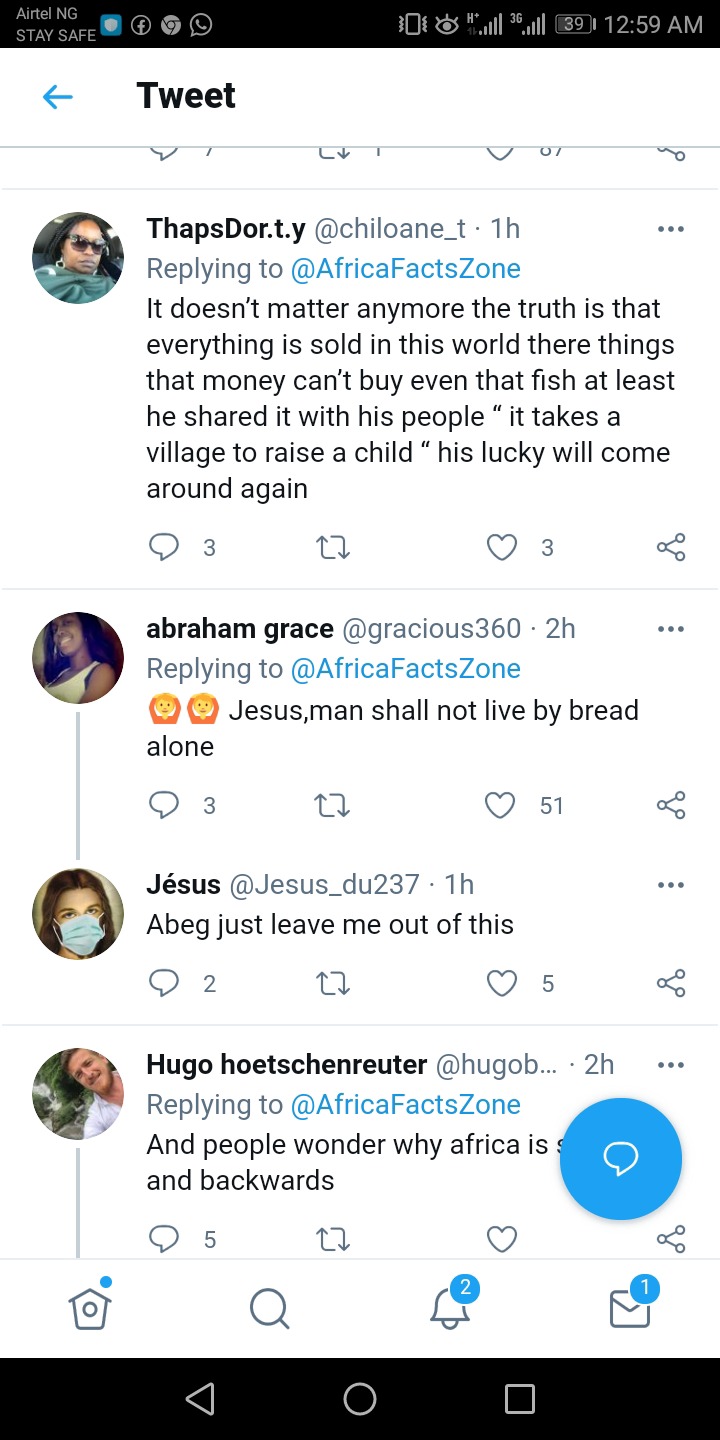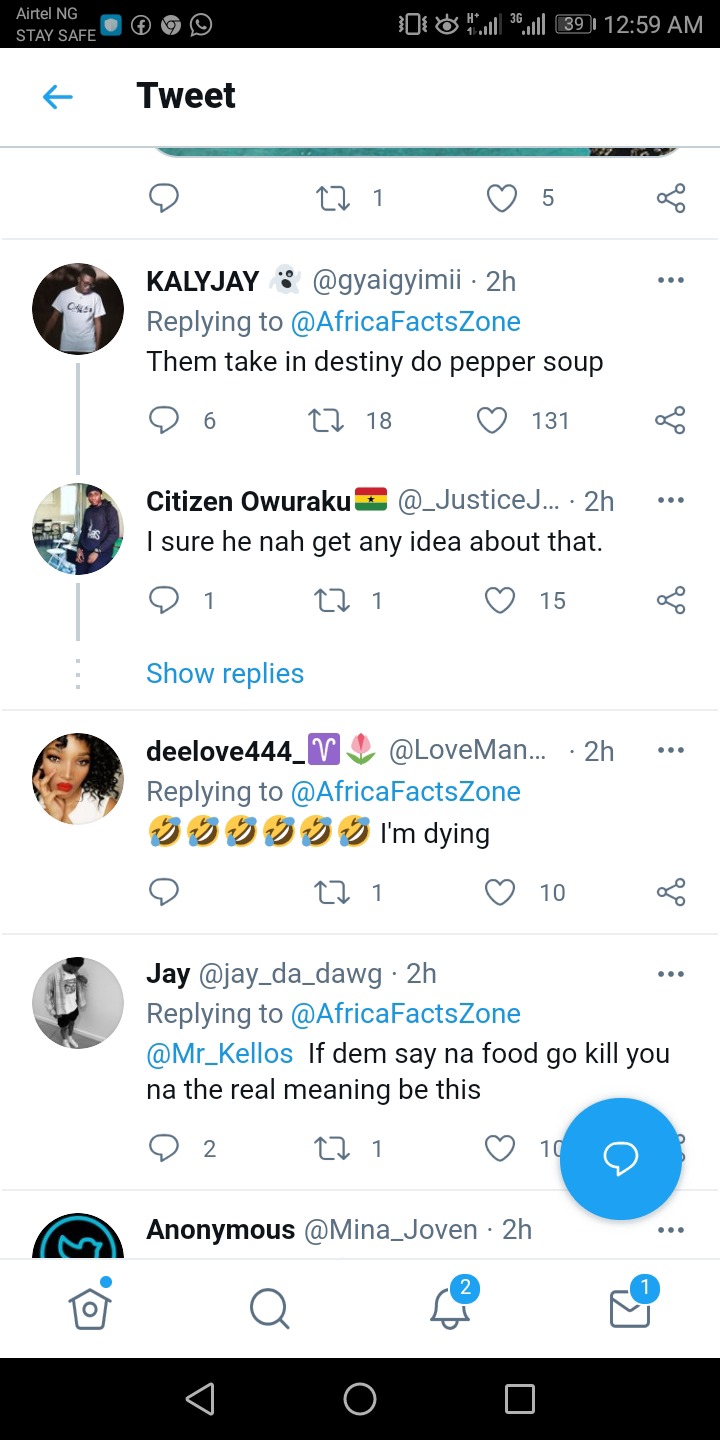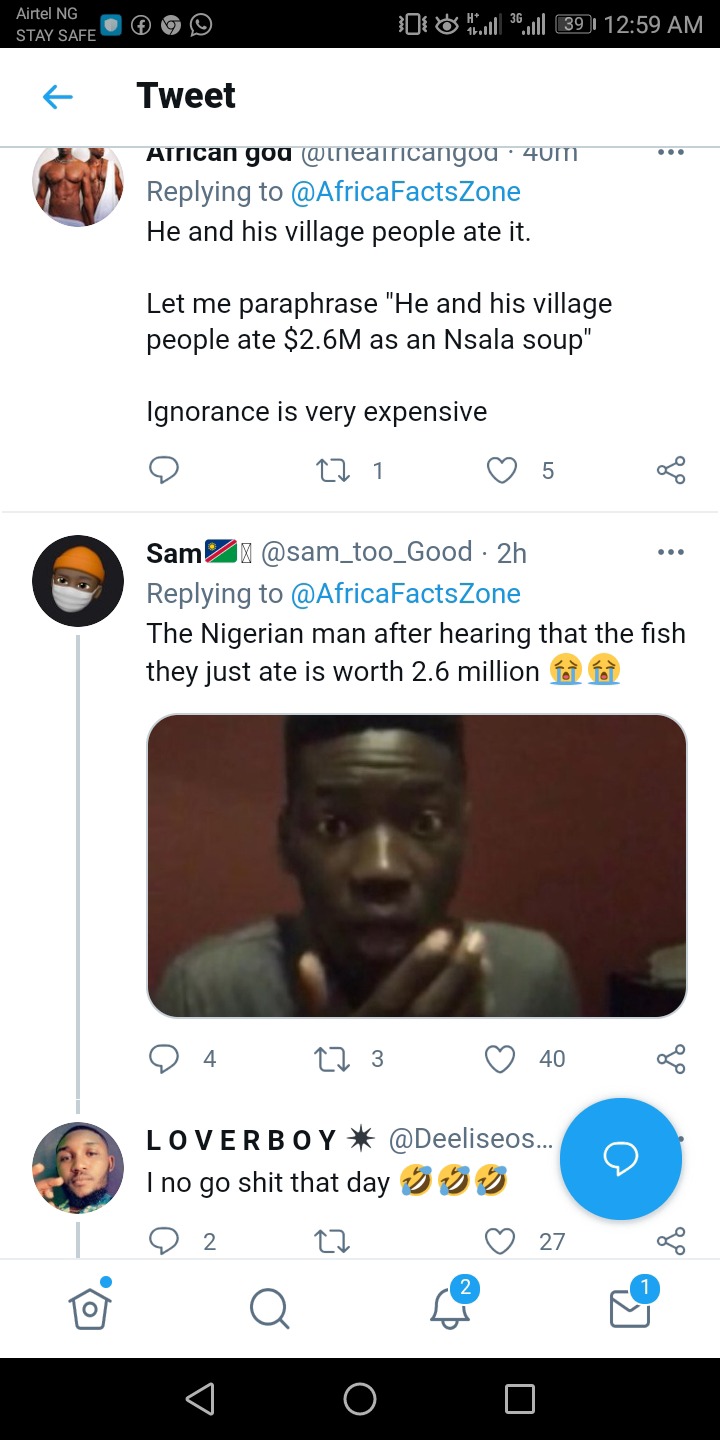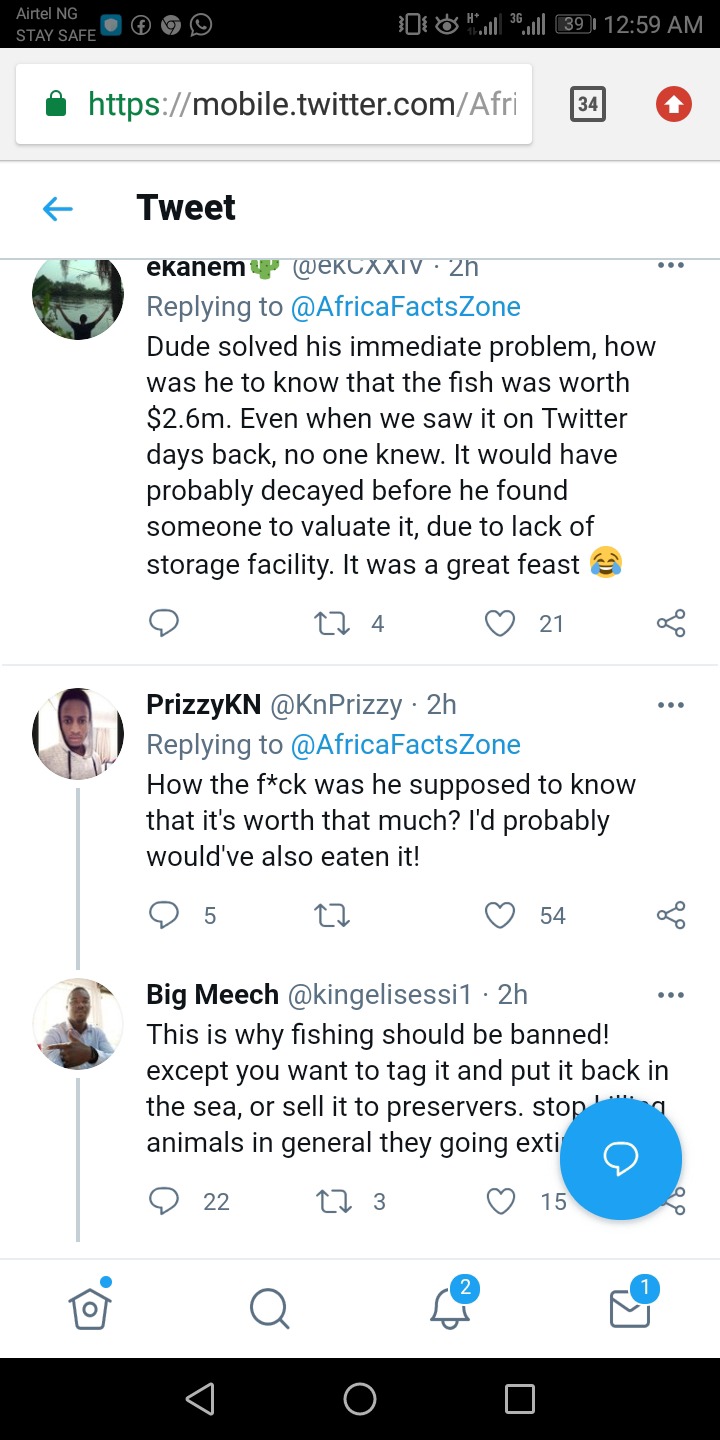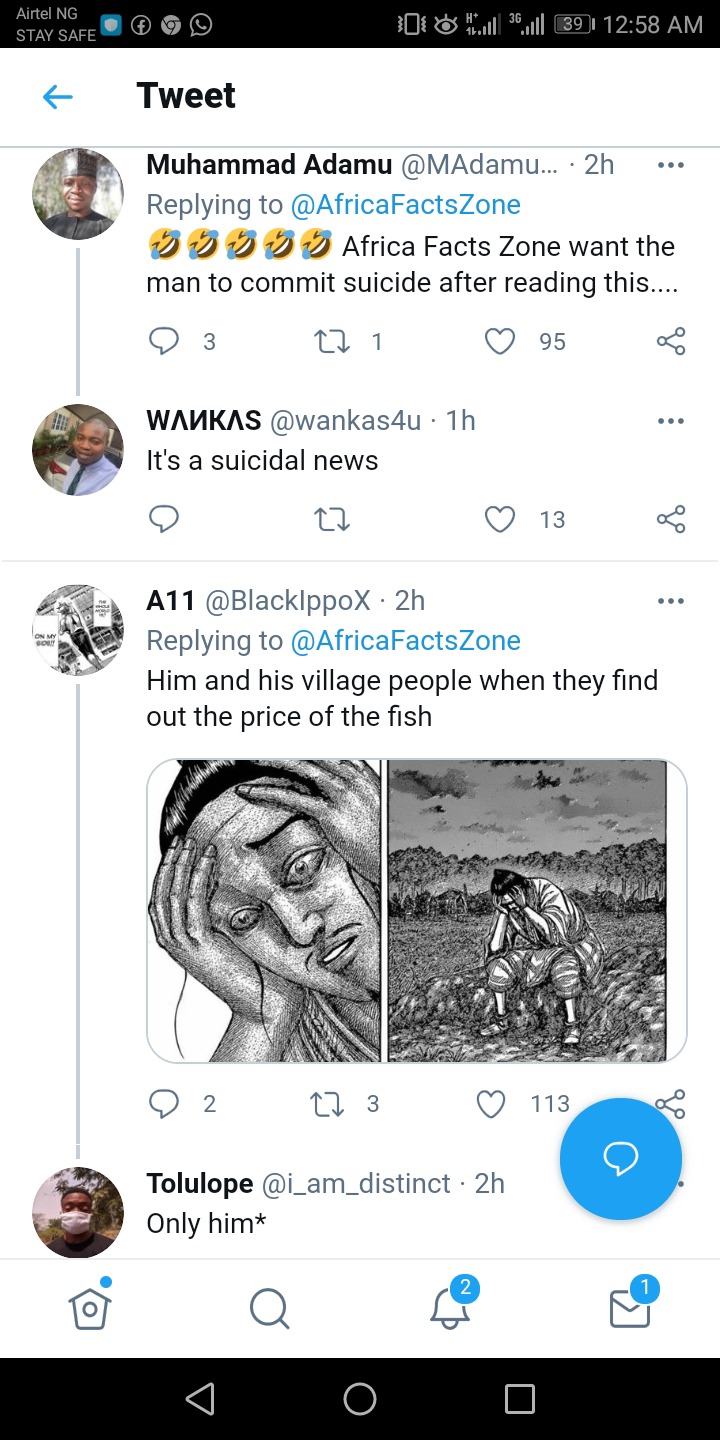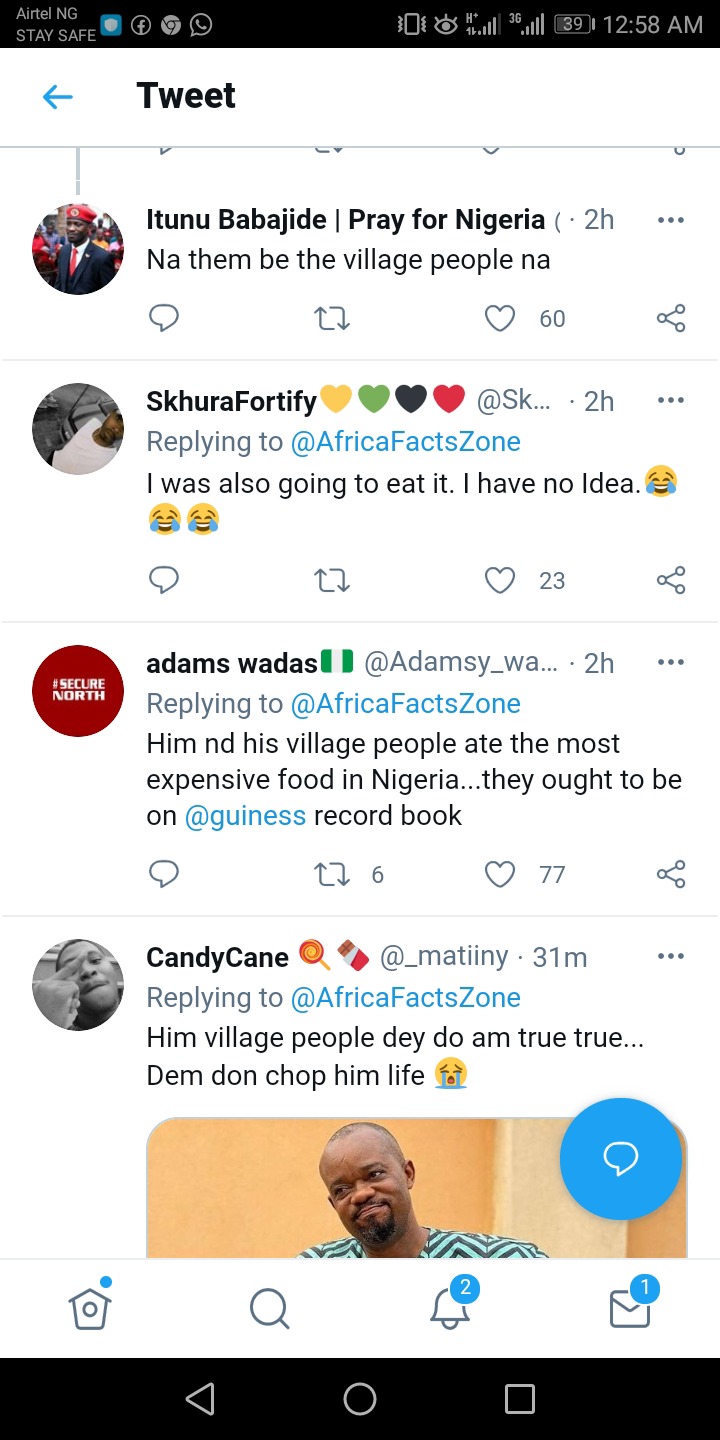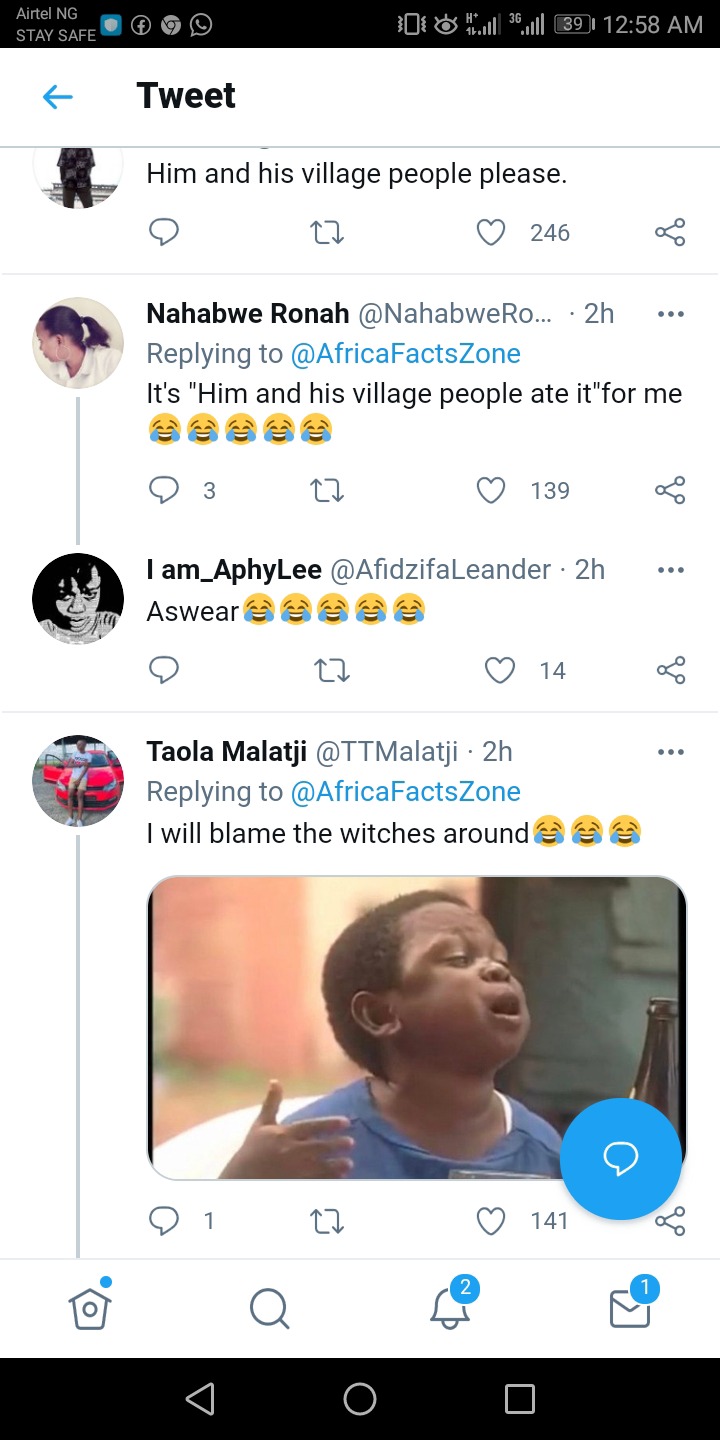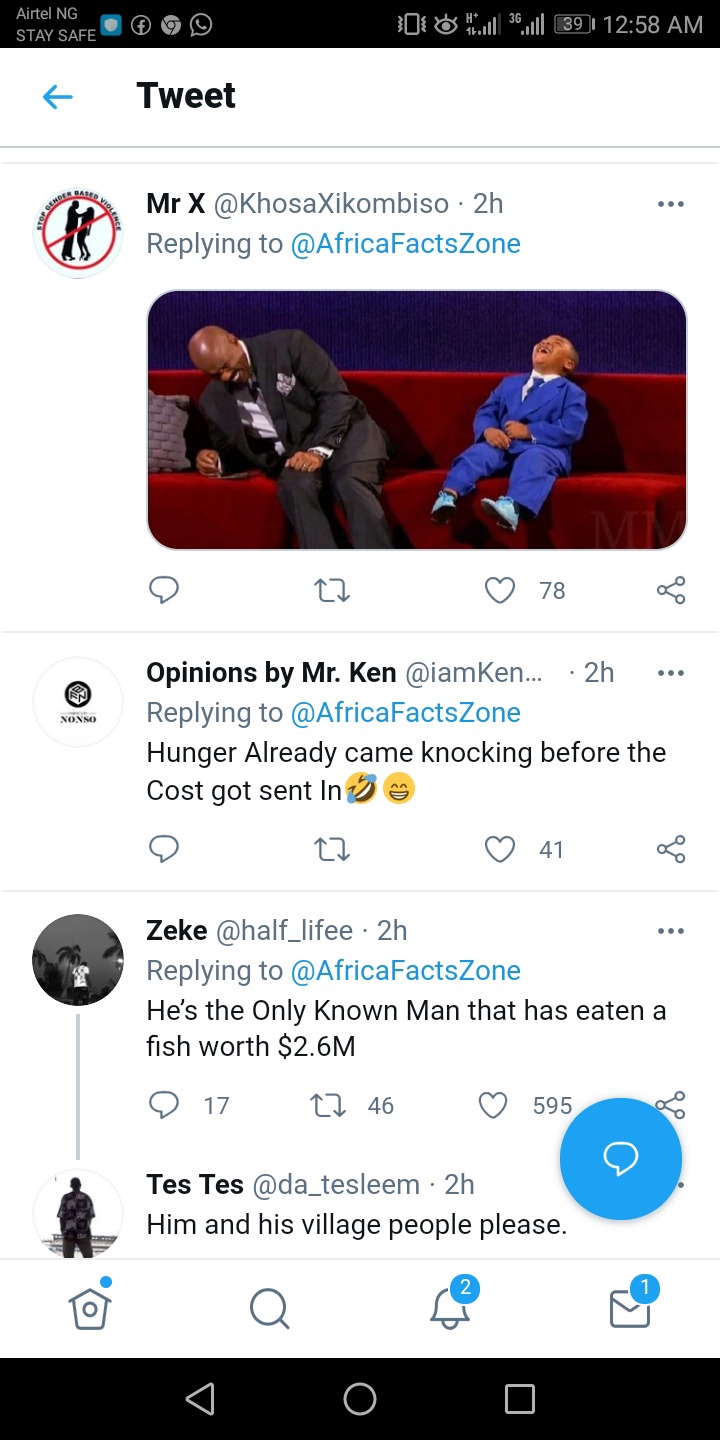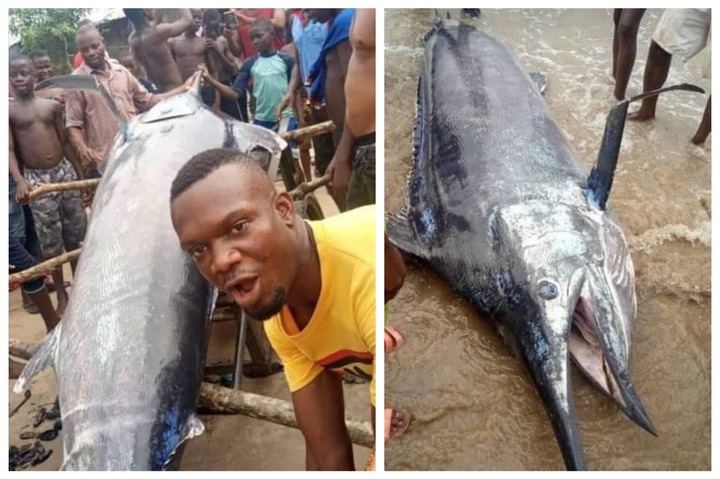 Content created and supplied by: Specialnews (via Opera News )