FRESH TOMATOES
 MANY PEOPLE COOK FOOD WITH FRESH TOMATOES WITHOUT KNOWING IT HEALTH BENEFIT,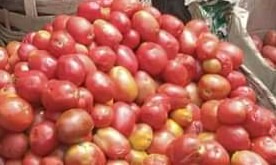 Well if you cook with fresh tomatoes keep it up for amazing good for your family. 
Fresh tomatoes is a wonderful in Africa, it is the major dietary sources of the antioxidant lycopene, which have be linked in many health benefits, including reduced risk of heart disease and cancer, they are also a good sources of vitamin c, potassium, folate and vitamin k.
Cook tomatoes produce even more lycopene so go ahead and cook your mom's famous tomato soup.
1. If you want to try tomatoes skin care, you need to start with about 8 - 12 tomatoes. Peel the tomatoes and then place the skin of your face with inside of the tomato touching your skin .
Leave the tomatoes for face for a minimum of 10 minutes, then wash. Your face will feel and shiny, some redness may occur, but should fade with time.
2. Lycopene in tomatoes works to reduce your chance of developing prostate, colorectal and stomach Cancer .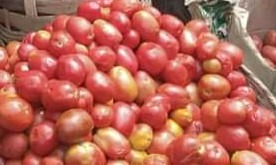 3. Tomatoes help maintain strong bones. It contains amount of calcium and vitamin k which are essential in strengthening and performing minor repairs on bone as well as the bone tissue.
4. Tomatoes can reduce the amount of damage done to your body by smoking cigarettes. It contains coumaric acid and chlorogenetic acid that helps to protect the body from carcinogens that are produced from cigarette smoke.
Content created and supplied by: ChidinmaA (via Opera News )