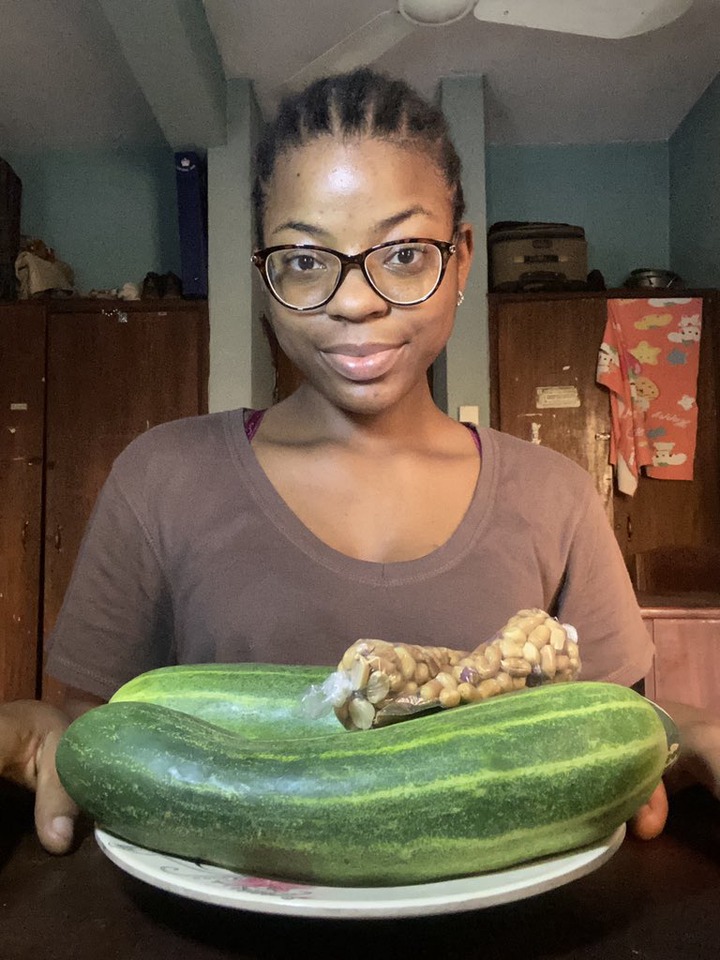 The lady who ate a whole bowl of food last week has come back again this morning to reveal what she did to two cucumbers, and there have been reactions going on about her mode of feeding.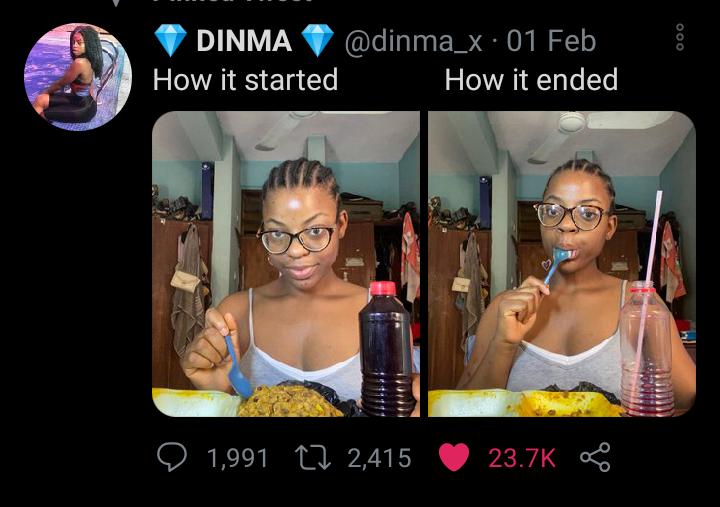 Early this morning the lady came online with a picture of two cucumbers and also groundnuts in a frame and the second the frame after she had consumed the fruits.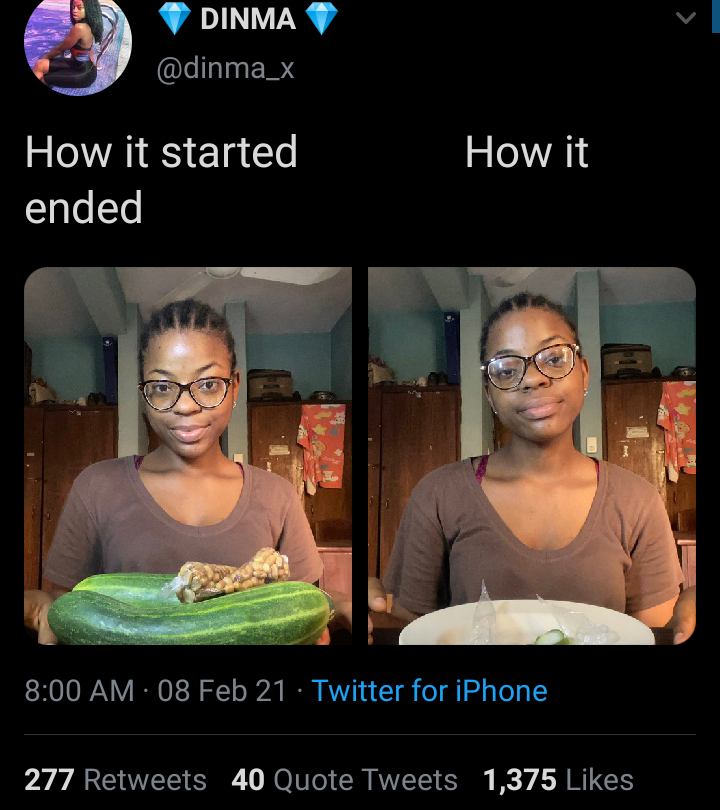 A lot of reactions have been going on about the pictures as many felt the lady is eating too much these days, some also felt she's just looking for attention online as no more content to post online.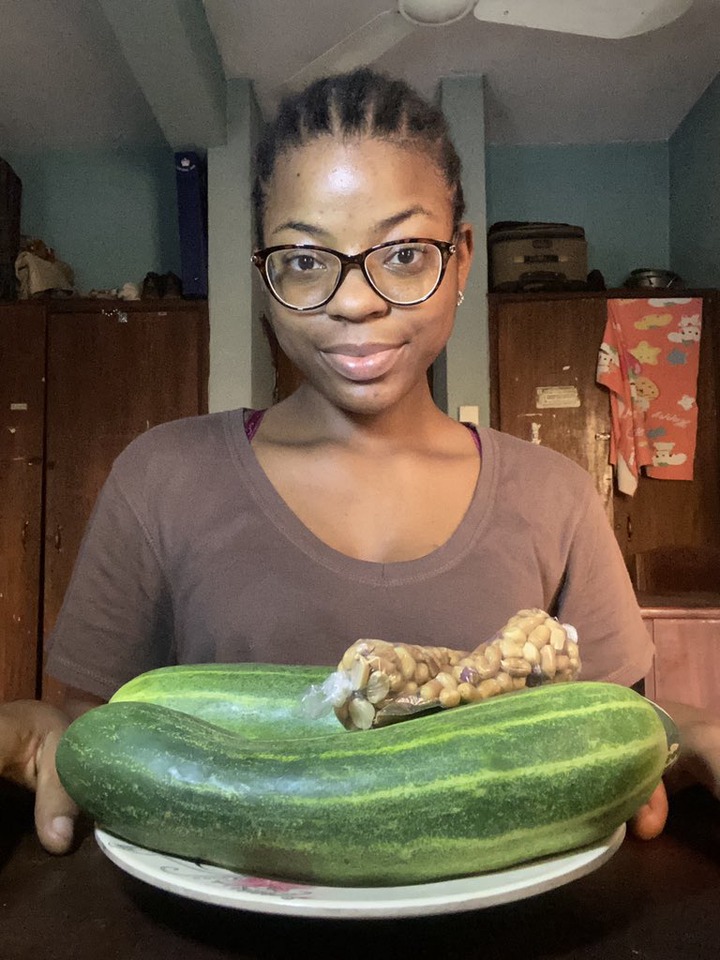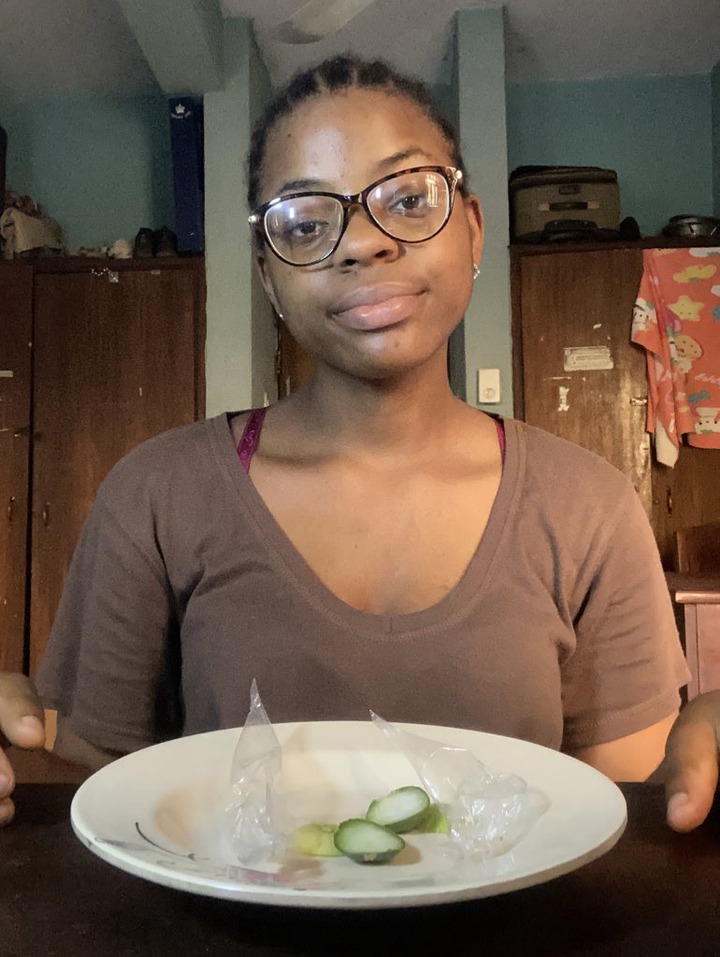 Another issue was when people started asking her about the second cucumber because in the second frame it looks she only ate one of the cucumbers, so people have been asking where she kept the second cucumber. Others felt she's eating too much that how could she consume two cucumbers like that.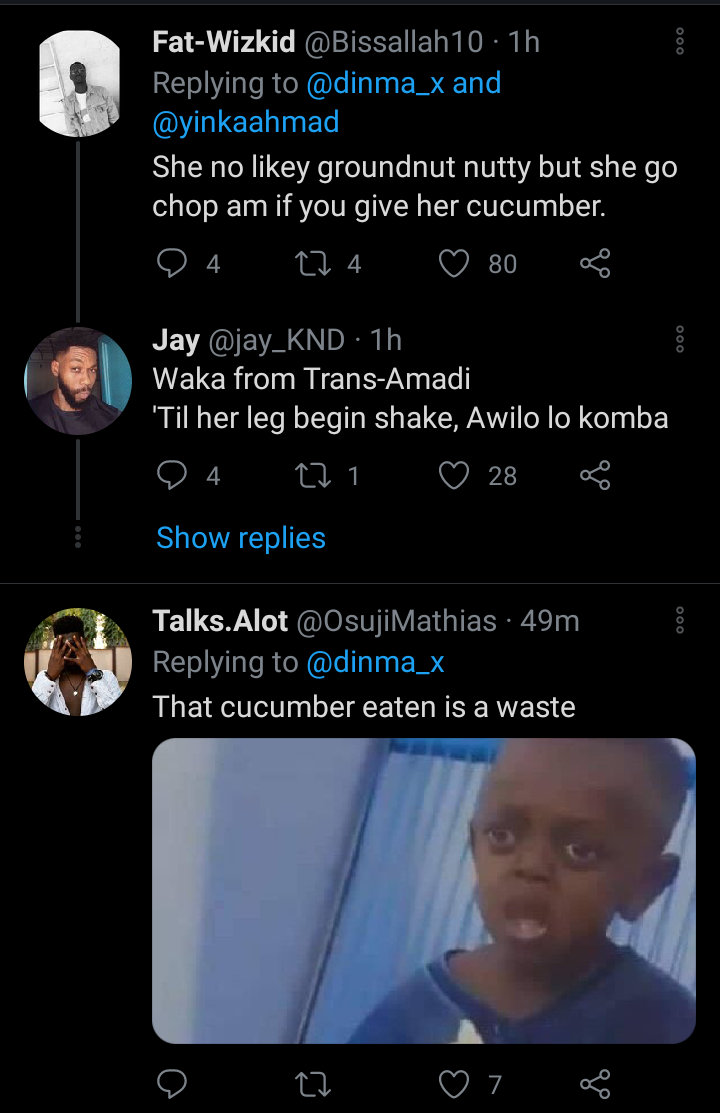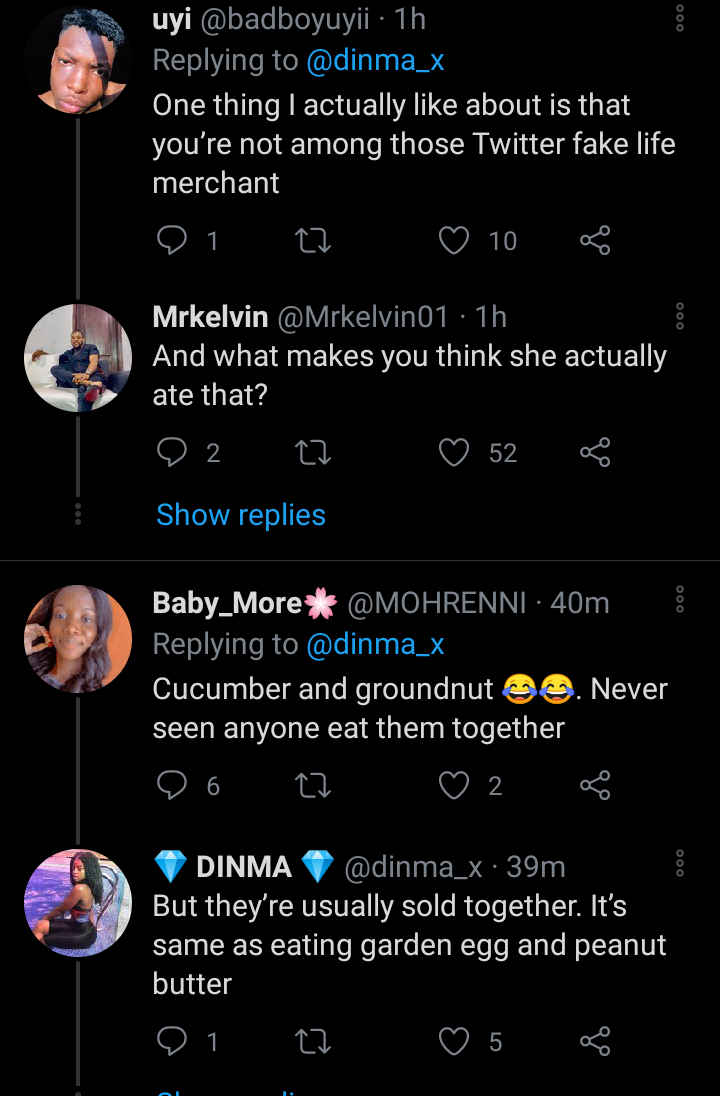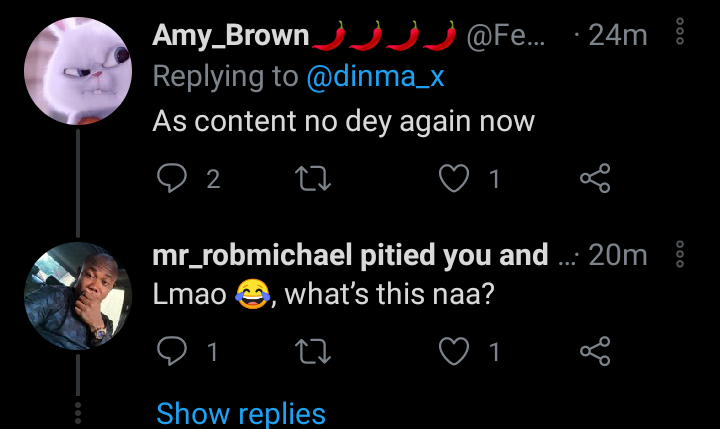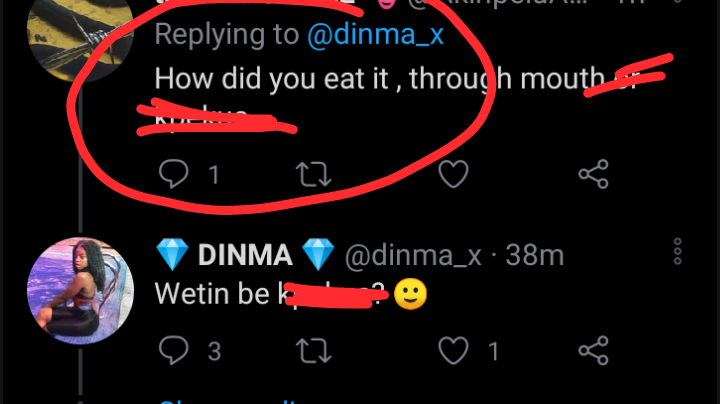 Content created and supplied by: Magneto (via Opera News )