We all would agree with me that rice and Stew have now become a tradition in most African homes, especially in Nigeria. Some people go as far as taking rice and stew twice in a day. Some eat it 5 days in a week and so on. Lol.
But there are other sauces you can actually use to eat your rice instead of always using stew. We have talked about 3 different sauces in some of our previous articles. I'm sure lots of people would have gone ahead to try it out. However, we still have another sauce you can use to eat your rice. It doesn't really matter whether you are in or Yoruba.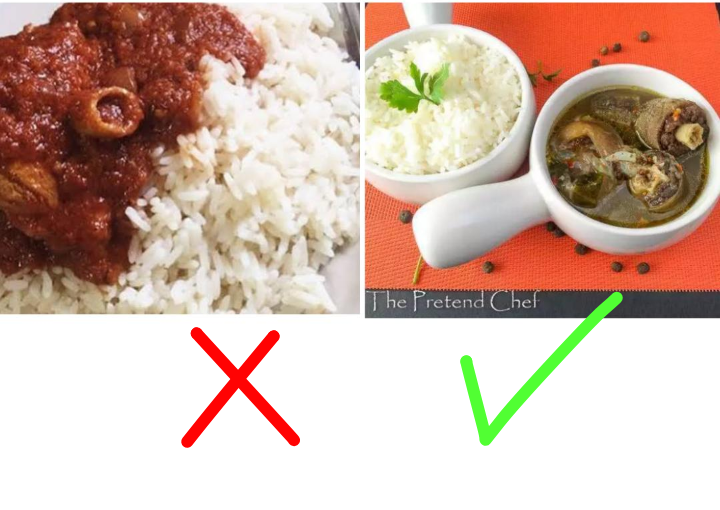 This food can be taken by any tribe, irrespective of your tribe. The sauce is what we call pepper soup. I know we must have been familiar with the name before, but most people don't know that it can be used to eat rice. However it can.
Pepper Soup Sauce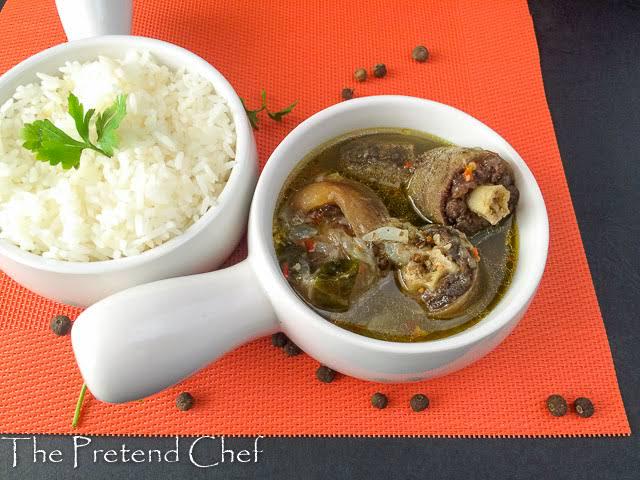 Let's first time about the ingredients we will use to prepare pepper soup
Ingredients
1. Chicken or meat or Fish
2. Scent leaf
3. Pepper Soup spice
4. Pepper and onion
Procedure
Very simple too.
1. First boil your meat, or Fish or chicken, but preferably cat fish because it is the most delicious you can use in pepper soup for your white rice.
2. Then, add your pepper,salt, pepper soup spice and other seasoning into the pot ant allow to boil.
3. So, fter the meat is soft, pour in your sliced scent leaf and allow boil for a while then you serve hot with your rice.
Guess what?
Your pepper soup sauce is ready. You can start eating it with your rice.
That's all..
Do well by following our page, like, share and comment below.
Thanks.
Content created and supplied by: LearnThings (via Opera News )