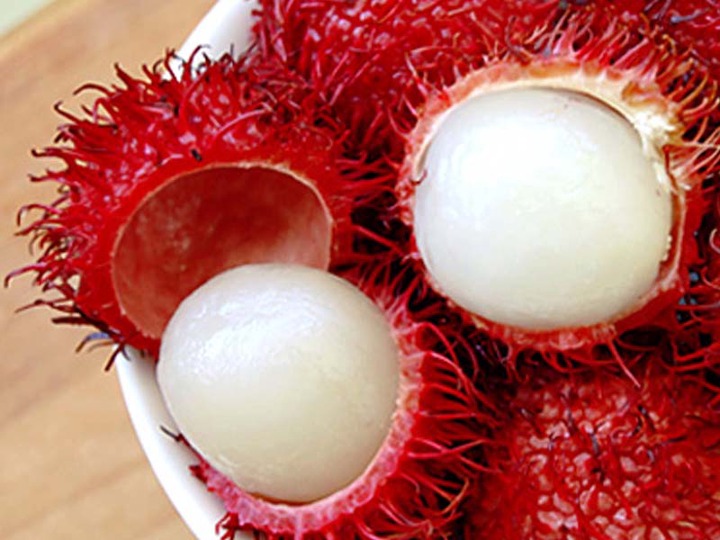 The world is full of tasty things. One of those is fruits.
You would probably agree with me that fruits are not only one of the tastiest foods; they are also one of the healthiest foods that you add to your daily diet.
However, if you think that you know all the healthy fruits in the world, I have to add that you are sadly mistaken.
As you know, fruits are one of the healthiest foods you can add to your daily diet. But you can't find all healthy fruits in the market. There are many rare, nutrient-rich fruits in the world. These fruits grow only under some specific conditions.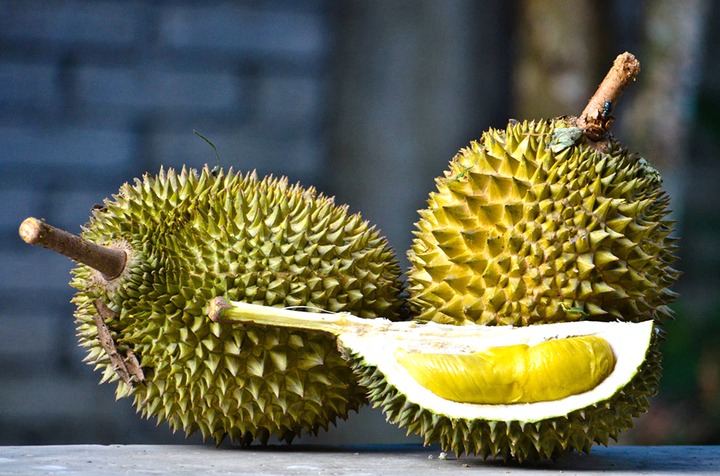 1. Red Bayberry – Myrica Rubra
Asia is home to some of the most ancient civilizations in the world. It is here you find the Myrica strawberry tree which produces the rare fruit of Red Bayberry. The Myrica Rubra is also known as the Chinese strawberry tree. In fact, this rare fruit is native to China. It has also been naturalized in Japan, Korea, Taiwan, and the Philippines.
Its fruit is typically bright red; however, it can also range from white to purple. The fruit has a rough outer surface and is sweet to taste. It has a single seed at the center. The fruit is usually eaten fresh. It can also be canned, dried or fermented. Its juice has been recently commercialized and trademarked as Yumberry juice.
2. Finger Lime
Even though we assume that citrus fruits are quite common, the reality is that only a small percentage are well known to all of us. Of the many varieties of citrus fruits, the finger lime is one of the lesser known examples. It is native to subtropical rain forests and dry forests of Australia.
It is commonly found in Queensland and New South Wales. The fruit is cylindrical in shape and can grow about 6 – 10 cm in length. The fruit comes in a wide variety of color variations such as yellow, green, red, orange, purple, brown and black. Its segments have large juicy vesicles and pop up tangy flavor into your mouth.
3. Medlar
The Medlar fruit is native to Eastern European Countries as well as in South West Asian Region. It is a very popular fruit in the coastal region of Turkey. It has been cultivated for over 3000 years. The fruit has a short lifespan of 30-50 years. The fruit has red-brown coloration and can take a diameter of 3-4 cm. It has 5-6 long sepals at the bottom end.
When fresh, the fruit can be quite hard and acidic. It gets softened by frost, or naturally with time when picked off the trees. With softening the skin of the fruit turns brown and wrinkles. The inside of the fruit gets softened considerably. The fruit has the taste and texture quite similar to apple sauce.
4. Imbe
The imbe plant is mostly found in the tropical areas of Africa including South Africa and the Ivory Coast. The Imbe plant grows as an evergreen tree and bears small thin-skinned berries which are bright orange in color. These bright orange berries grow to about 2-3 cm in diameter.
The fruit has one large seed at the center. The fruit is pleasantly sweet but can be acidic after taste. The fruit is usually consumed fresh and is often used to flavor wines and liqueurs. The fruit is quite infamous for its hated staining power.
5. Natal Plum
The Native Plum is largely found as a shrub or small tree which is native to South Africa. Its fruit is popularly known as the Num-Num in Zulu, and as the Noem-noem in Afrikaans. The Natal Plum is commonly found in Natal and along the Eastern Cape Coastline.
Its fruit is the only edible portion of the plant, while the rest is poisonous. The fruit is usually crimson in color and is slightly drooped and plump. They are usually eaten as raw; however, they can also be cooked into pies, jams, jellies, and liqueurs. The fruit has a pleasant and sweet taste. However, it is not commonly eaten and neither it is cultivated for retail.
6. Cherimoya
The Cherimoya is one of the rare fruits which are mostly grown in South America. It is native to the Andes Mountain Range between Chile and Argentina. It is a very pulpy fruit and tastes very sweet. It has a pleasant fragrance. It is a greenish fruit and has irregular oval shape. It can weigh up to 500 grams.
The Cherimoya fruit is quite healthy and contains essential vitamins, minerals, and antioxidants. Its pulp is often used in ice cream tops and salads. Cherimoya is helpful in removing small toxic elements from our body. It is also useful in balancing blood pressure and heart rate.
7. Miracle Fruit
The Miracle Fruit is a small, red colored fruit which grows in the tropical forests of West Africa. It is also known as sweet berry, miracle berry, and miraculous berry. This single-seeded, exotic fruit has a high medical value.
Doctors use its sweetening effect for bringing back the appetite of cancer patients. The fruit also helps in cutting down the calories. However, excessive consumption of Miracle Fruit can lead to acidity.
8. Durian
The Durian fruit is native to Malaysia and Indonesia and is known as "King of Fruits" across South Asian countries. Nowadays, only a few species of Durian fruits exist. Although Durian smells awful, its fruity part tastes delicate and creamy. Due to its powerful scent, the Durian fruit has been banned in various countries such as China, Japan, Singapore, and Thailand.
The fruit has a green thorn-covered husk and can grow up to 12 inches in size. The Durian fruit can weigh up to 4 kg. Its pulp is light yellowish in color. The Durian fruit drink is devoid of cholesterol and other fatty acids. It is a source of instant refreshment, as the fruit contains simple sugars. It is also used in the preparation of ice creams, shakes, and sweets.
9. Rambutan
The Rambutan fruit is found in the South East Asian Region. This exotic and oval shaped fruit is characterized by pink hairs on the outer-shell. The Rambutan fruit has been named after the Malaysian word 'rambut' which means hair. The fleshy part lies inside the fruit which is white in color.
The rare fruit has sweet and sour taste much like grapes. The Rambutan tree bears fruit in the fall and late spring season. The fruit is a source of instant refreshment with lots of carbohydrate and protein content. It also helps to increase the immunity of your body and is known to increase the production of white blood cells.
10. Ackee.
Ackee is a rare and quite strange looking fruit which is mainly found in the tropical regions of Western Africa. In fact, Ackee is the national fruit of Jamaica. It's brain-like shape is an attraction in itself. The inner part of Ackee has soft white to yellow flesh and contains black seeds.
In African countries, Ackee is usually eaten with vegetable dishes. However, it can also be consumed in raw form. It is devoid of cholesterols and other fatty acids. However, the seeds have poisonous hypoflycin.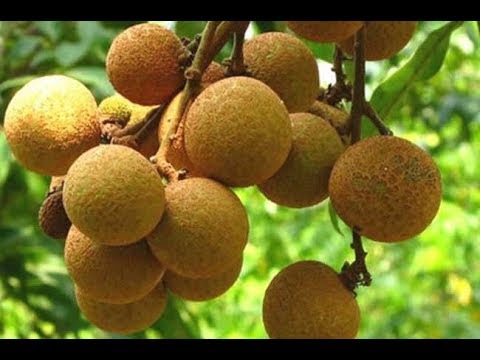 Content created and supplied by: Toluwalaseking (via Opera News )
Opera News is a free to use platform and the views and opinions expressed herein are solely those of the author and do not represent, reflect or express the views of Opera News. Any/all written content and images displayed are provided by the blogger/author, appear herein as submitted by the blogger/author and are unedited by Opera News. Opera News does not consent to nor does it condone the posting of any content that violates the rights (including the copyrights) of any third party, nor content that may malign, inter alia, any religion, ethnic group, organization, gender, company, or individual. Opera News furthermore does not condone the use of our platform for the purposes encouraging/endorsing hate speech, violation of human rights and/or utterances of a defamatory nature. If the content contained herein violates any of your rights, including those of copyright, and/or violates any the above mentioned factors, you are requested to immediately notify us using via the following email address operanews-external(at)opera.com and/or report the article using the available reporting functionality built into our Platform See More