Two young men built a solar kitchen stand with a television for food services.
One of the Nigerian young men with the social media handle @usmandalhatu took to Twitter to showcase the solar powered kitchen stand he built.
The soar powered kitchen stand contains a cooker, inbuilt basin, pots and frying pans. Beneath is a plasma television screen with two speakers placed at the side.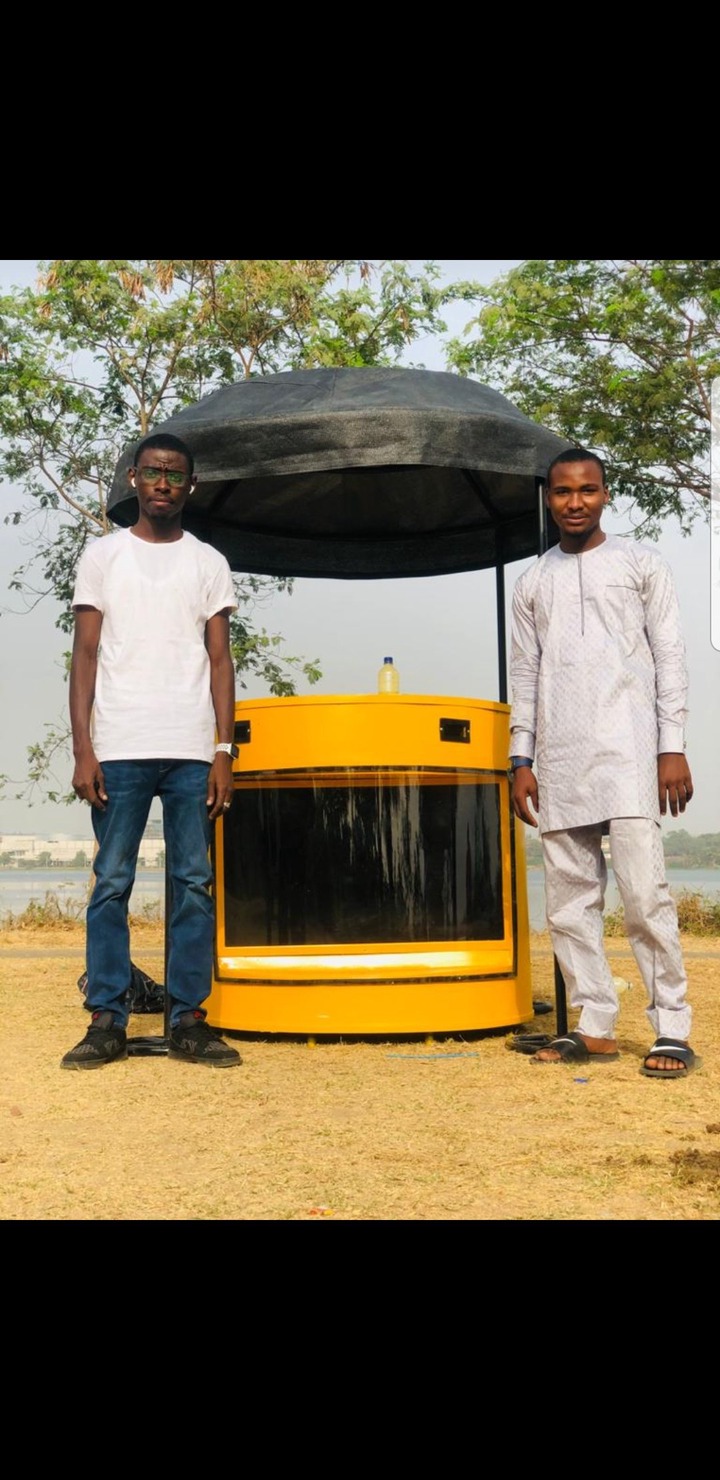 This is an innovation creation and very well made Nigerian product that should be applauded.
Nigerians are very talented individuals as they do so well to showcase their creative talents. Just as the young lads above have down.
Presently this two talented individuals built the solar powered kitchen stand in order to deliver food services to people in the city. It's doing so well for them as they make and earn a daily living from it.
See it during the night view...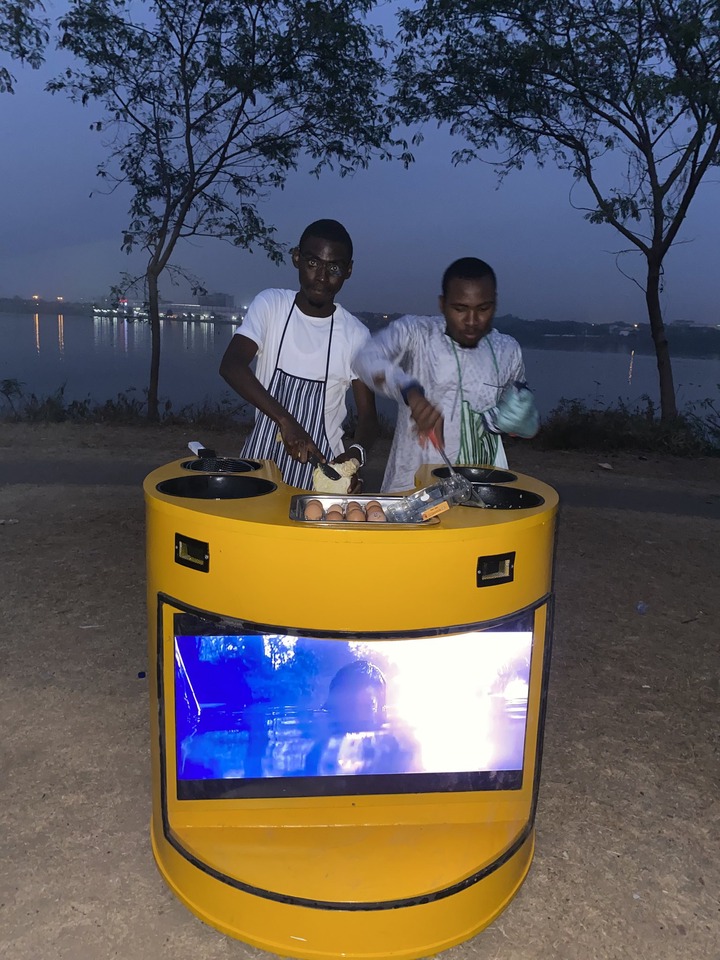 And during the day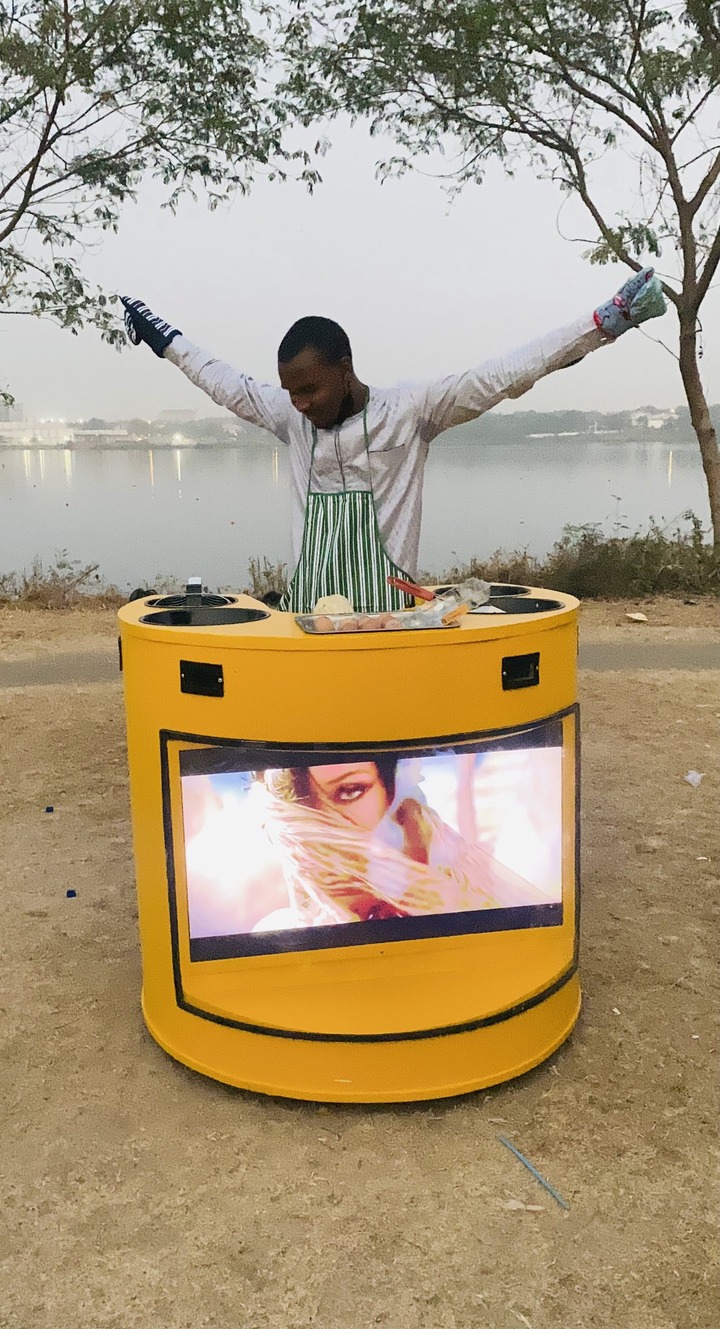 Impressed by the design, Nigerians reacts to the solar powered kitchen stand.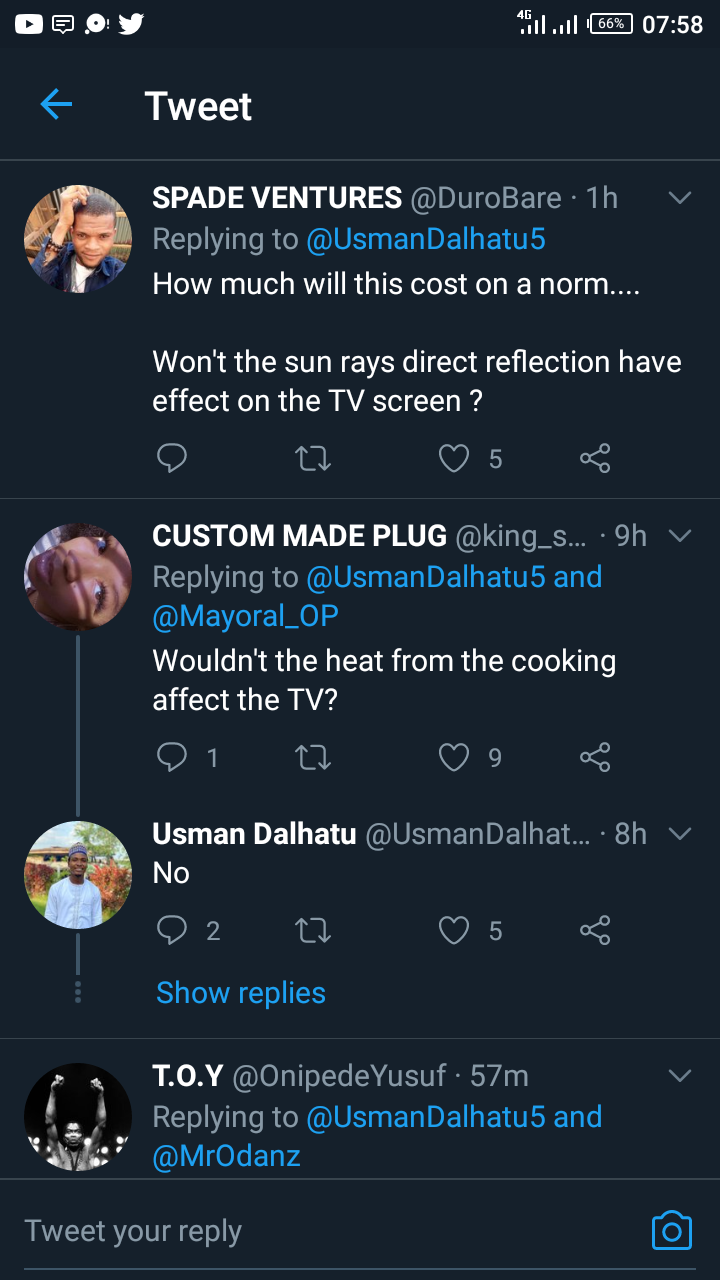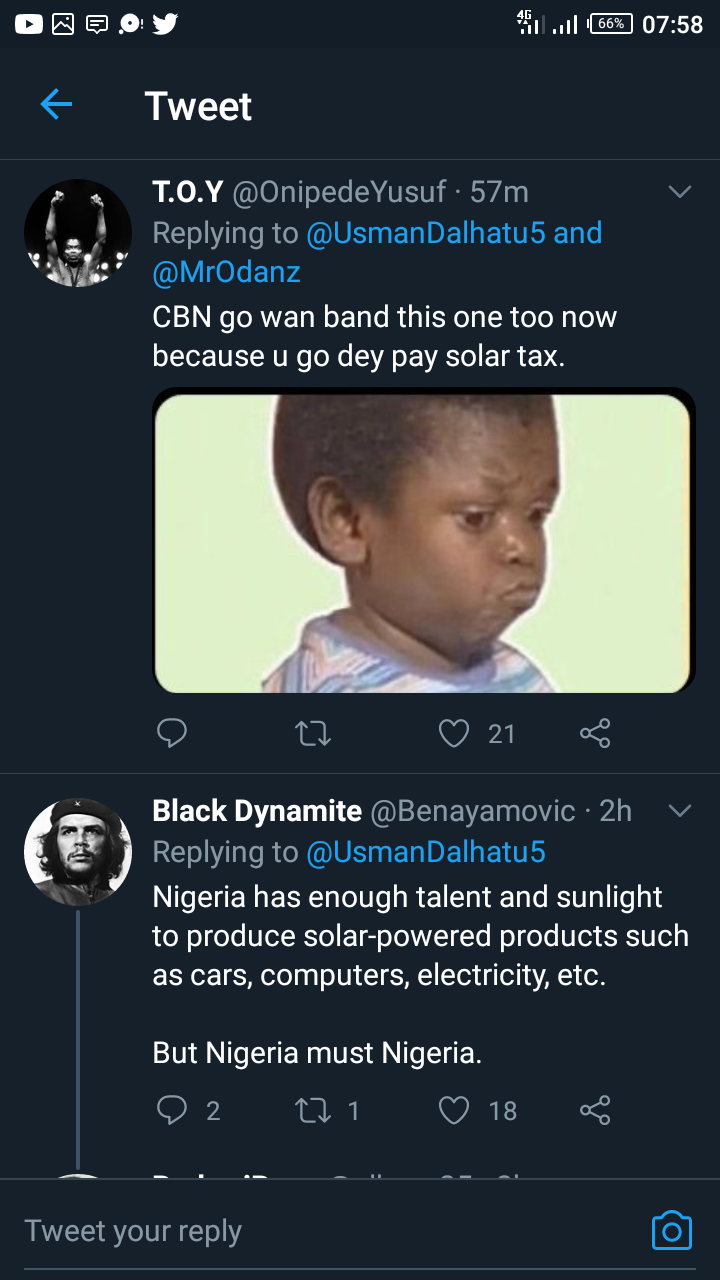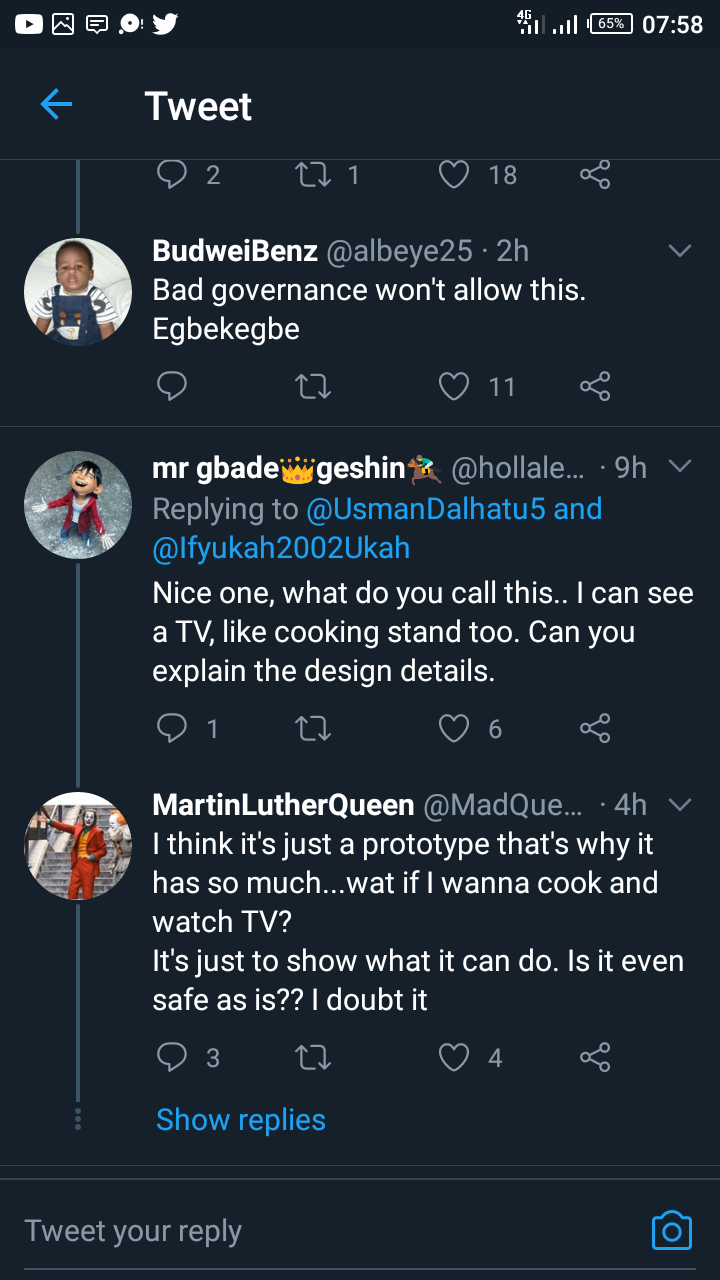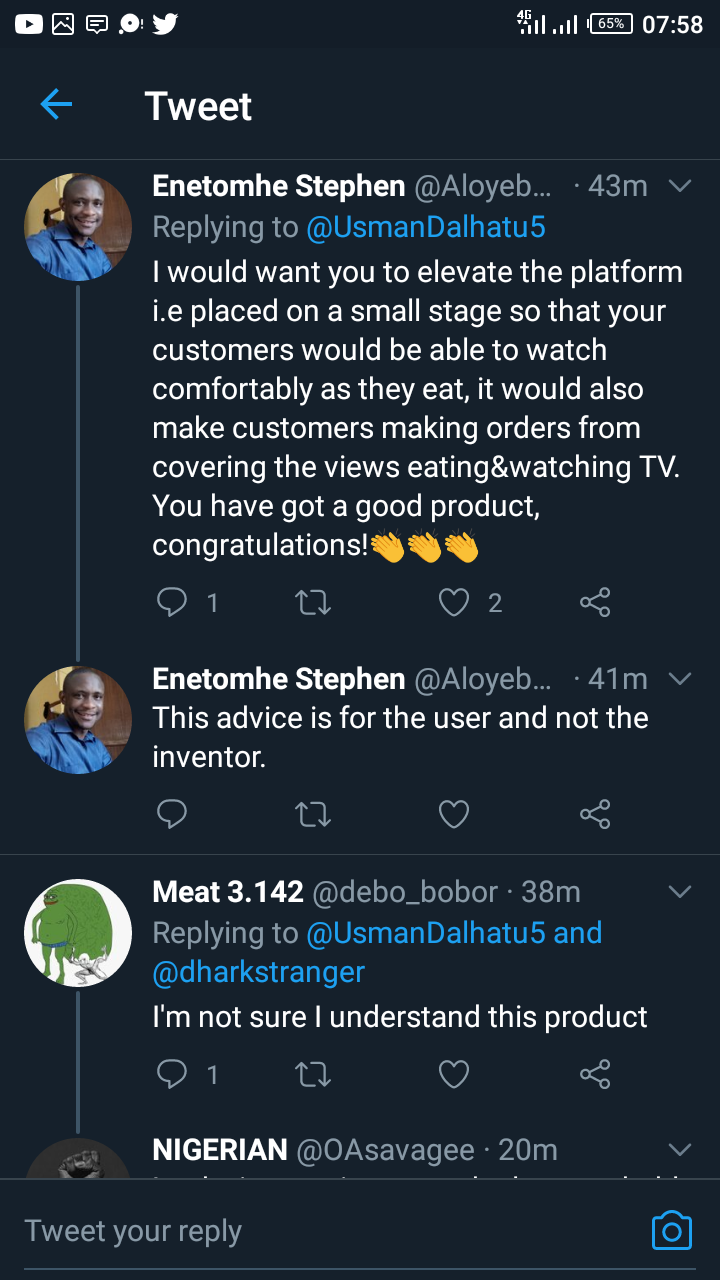 Nigerians are also picking interest in the solar powered stand.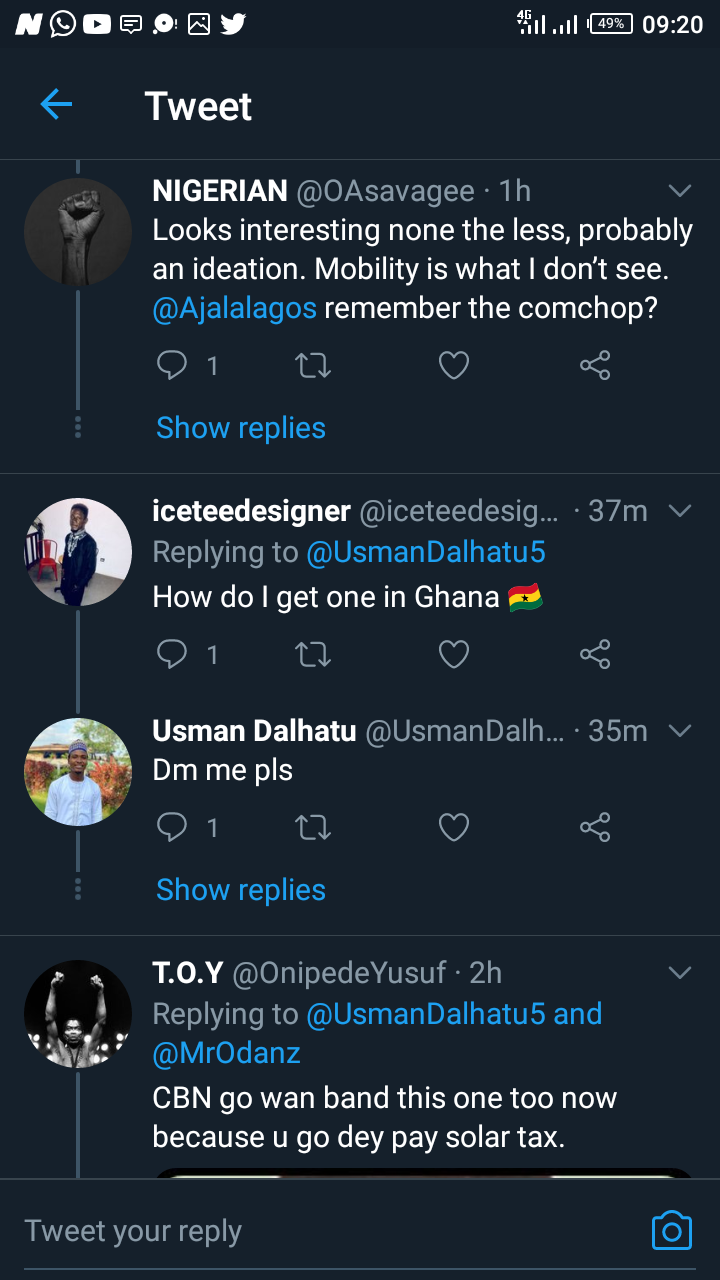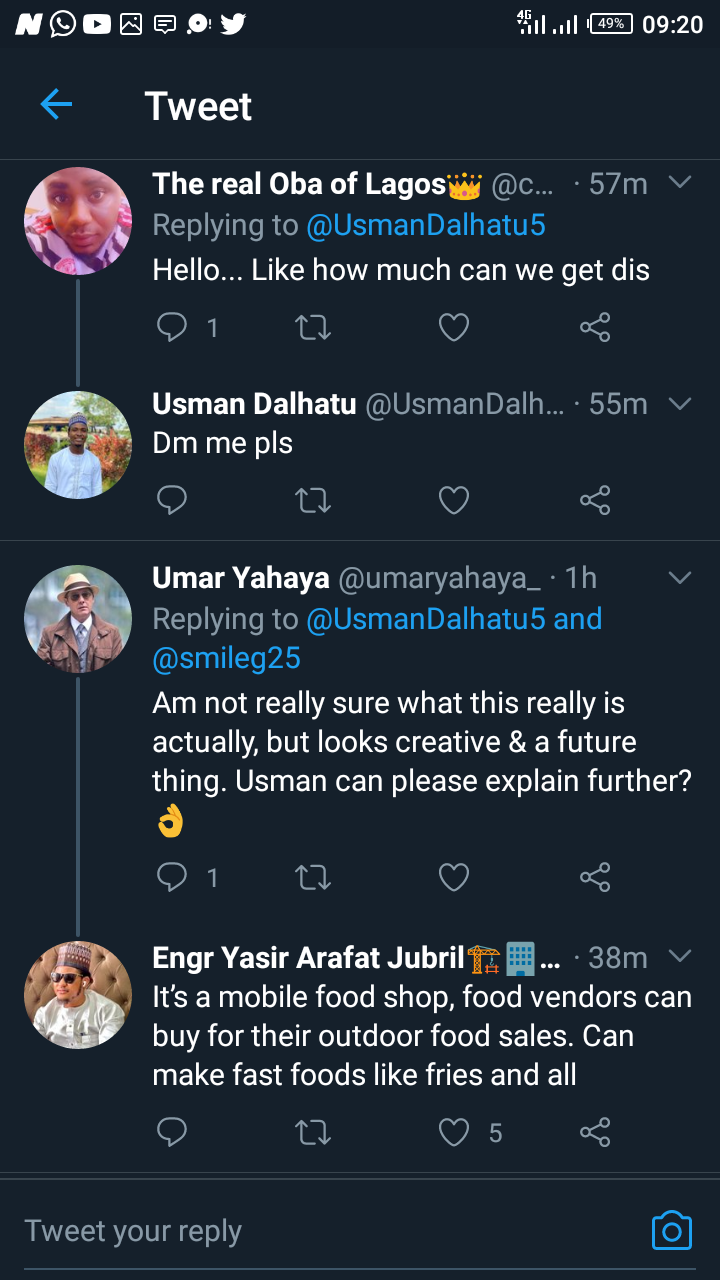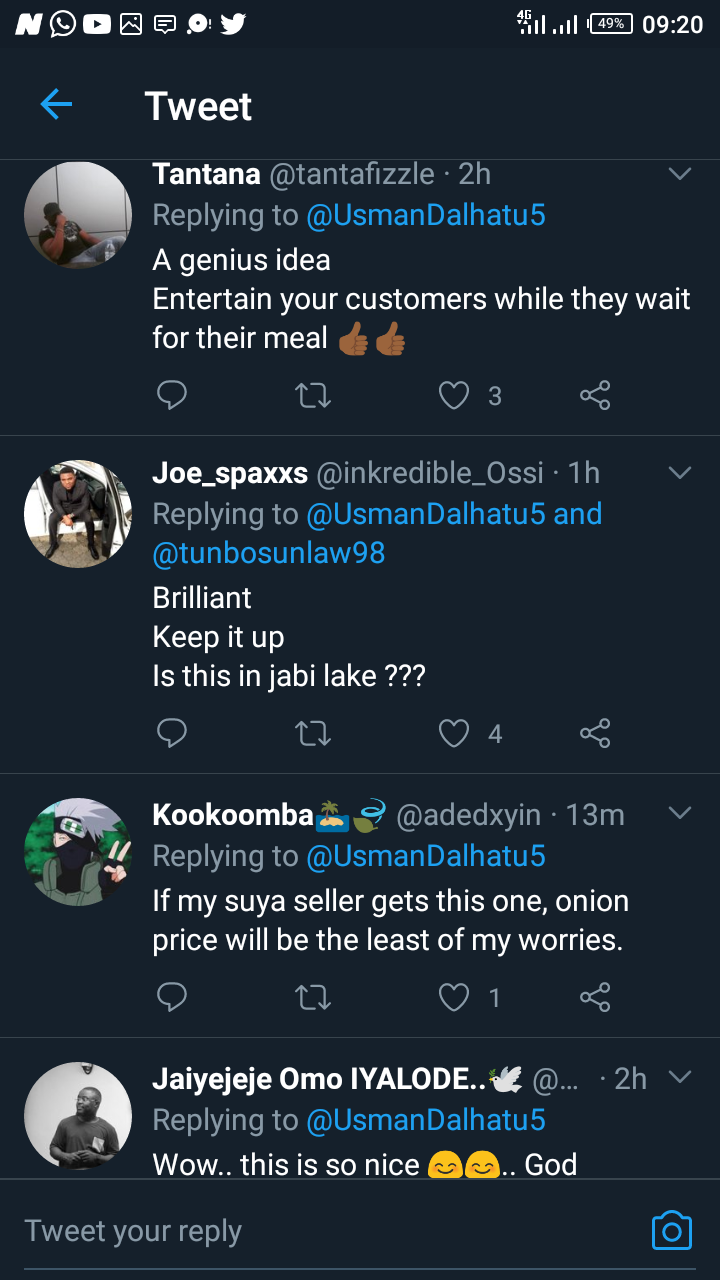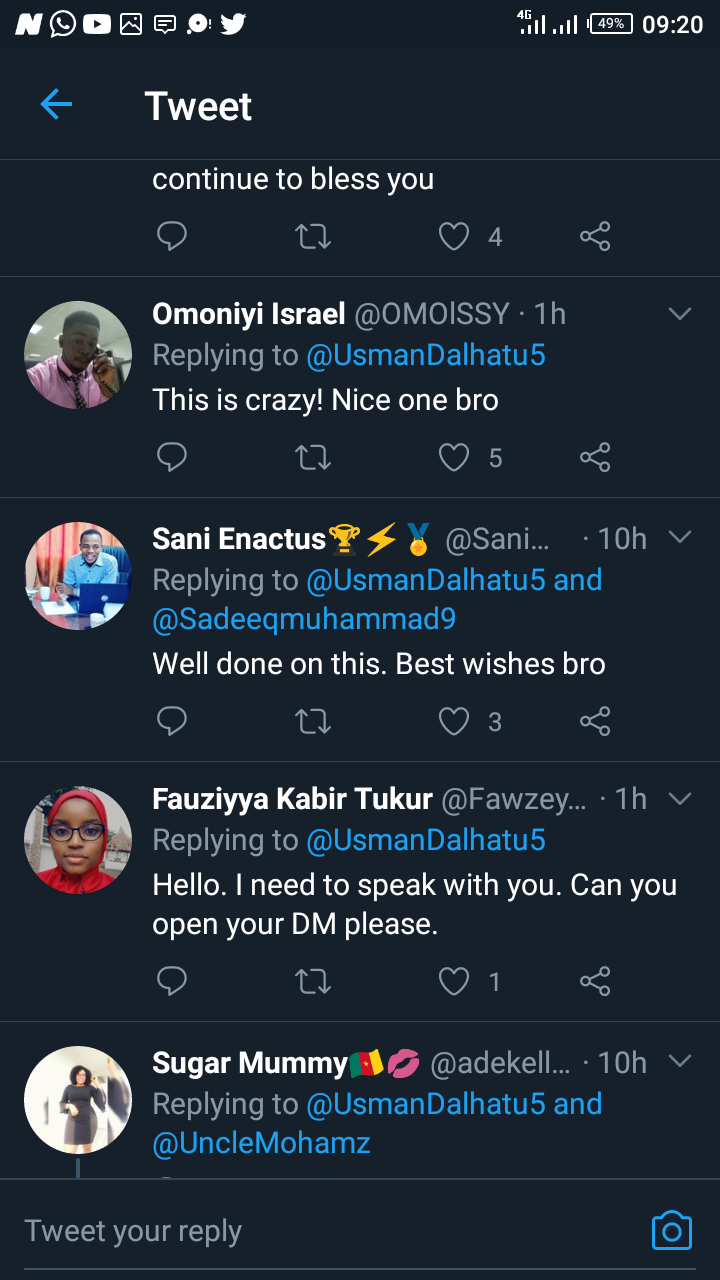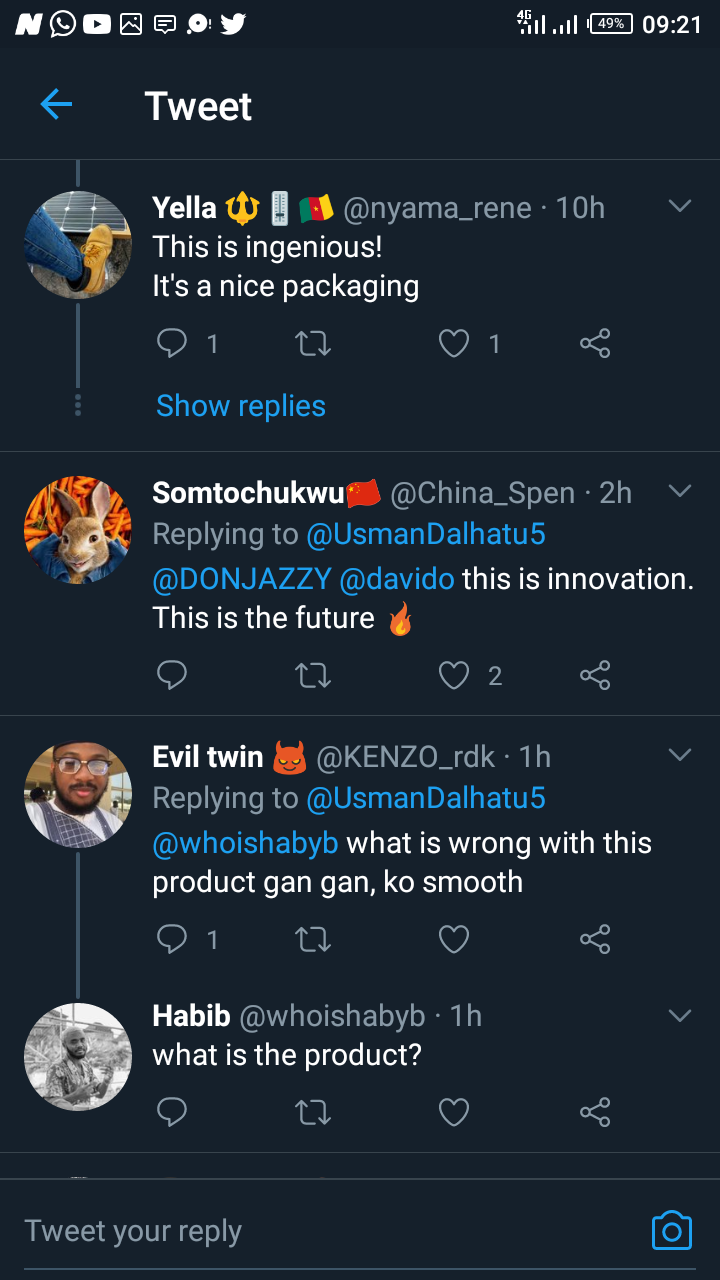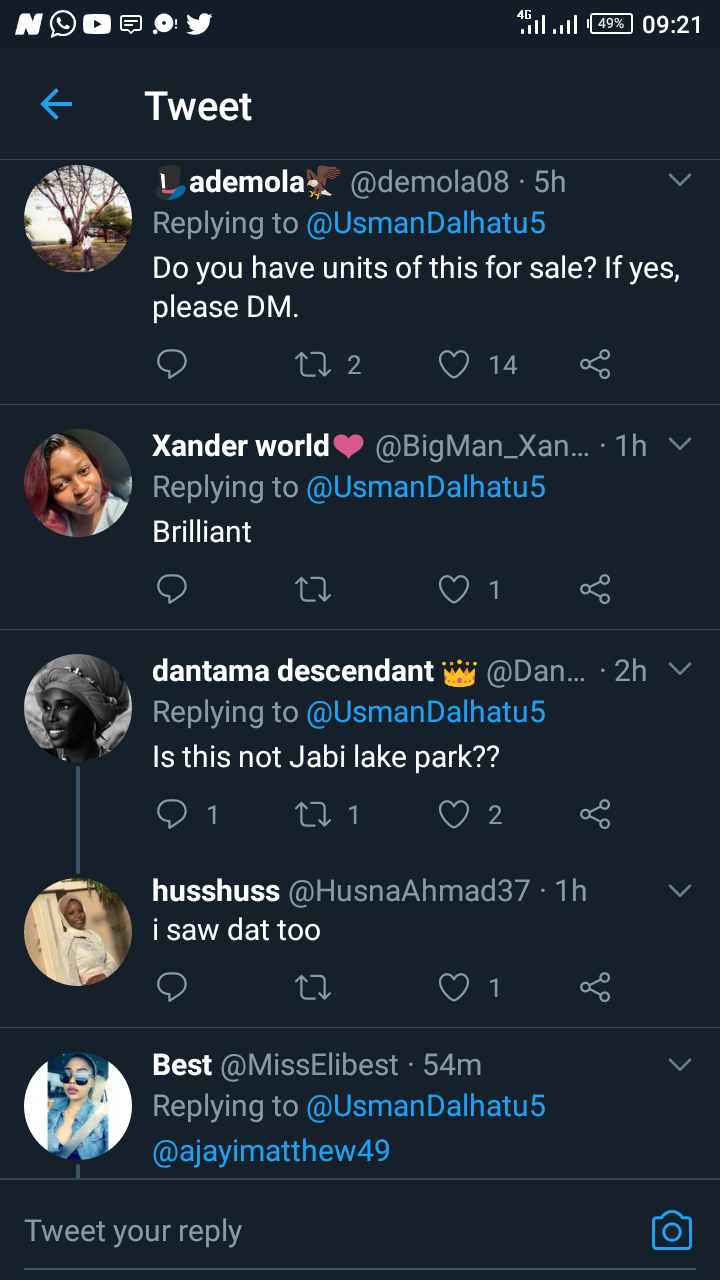 This is a wonderful product and design.
Content created and supplied by: Tbomb (via Opera News )