A Nigerian guy has shared a photo of the shawarma he bought for breakfast but he found something odd inside the shawarma which shocked him to the bone marrow.
Most people who make shawarma at the roadside are fond of adding all sort of odd ingredients inside shawarma which isn't right.
The young man opened up the shawarma and when he was about to devour it he found rice and vegetable inside the shawarma.
Since when did rice become an ingredient that should be added inside shawarma, the other green vegetable there also looked like a waterleaf which is used to prepare stew or vegetable soup.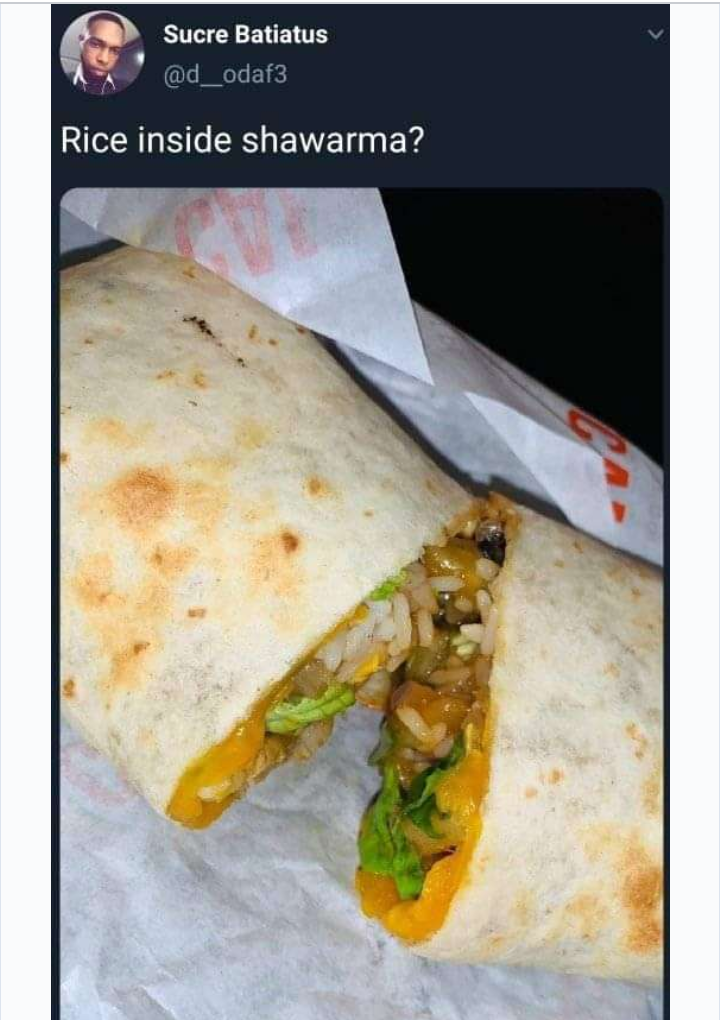 Shawarma is one expensive snack, someone would spend their money to buy the snack and end up seeing all sort of odd ingredient inside the shawarma.
I've had this same experience before but in my case, the shawarma seller didn't add rice, he added cucumber to the shawarma and the cucumber had a bitter taste, I ended up disposing the shawarma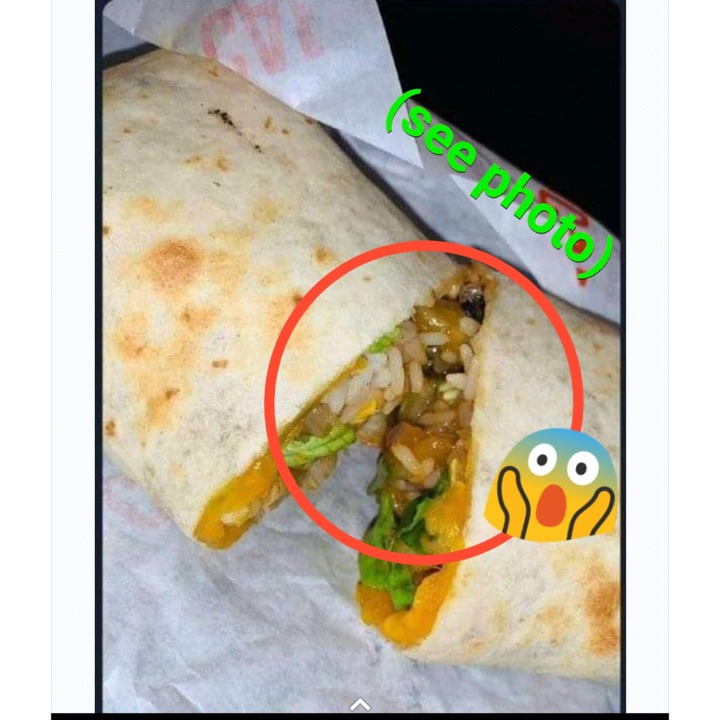 Content created and supplied by: Mabel_Blog (via Opera News )