Who said men can't cook? I could remember vividly when my Dad used to prepared food for me whenever my mum is not around. Some men are far better at cooking than some Nigerian ladies, some are so good at cooking that one will want to bit his or her tongue. Cooking is not meant for ladies alone, men also cook. And when it comes to cooking, Nigerian men are not left out.
The photos of a handsome Nigerian man have gone viral on social media as he surprises his wife with his cooking skills.
However, a Facebook user identified as Dean Ndubuisi shared the food he prepared for his wife after many attempts to surprise her.
Dean, however, mind up his mind on a beautiful day to surprise his wife with his cooking skills.
You can see Dean on Apron preparing the meal "Plantain and egg" in the kitchen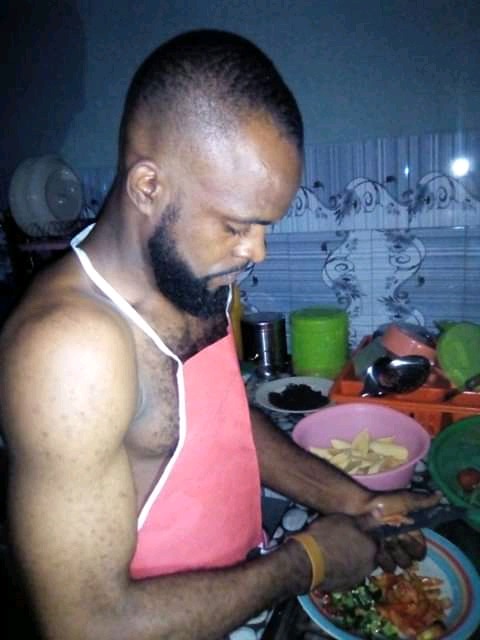 Having prepared the meal, Dean dishes for himself and his wife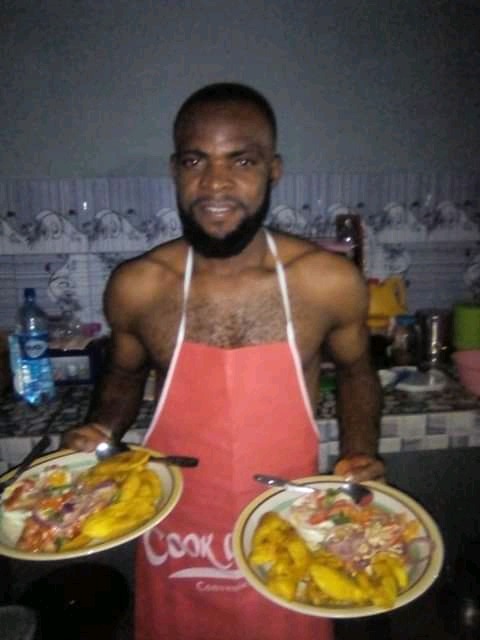 The food is set to be consumed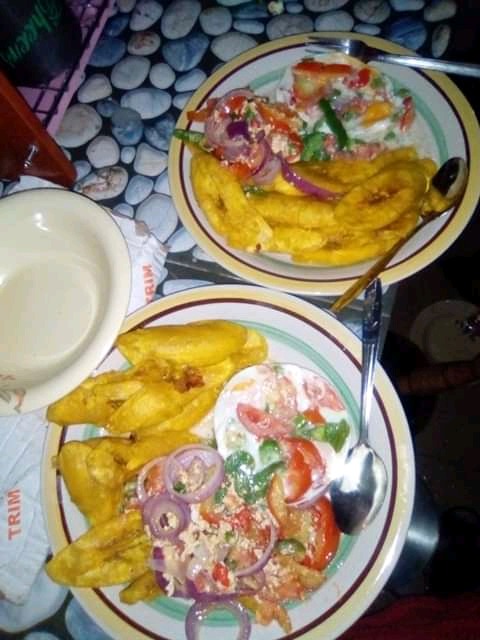 No leftover, this alone shows that Dean and his wife enjoyed the meal.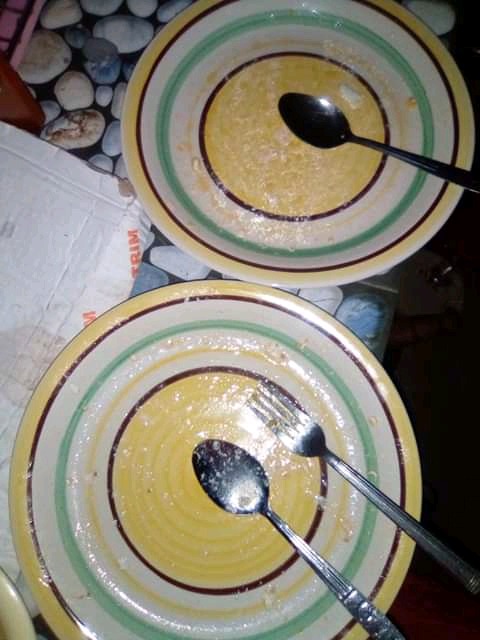 The post, however, sparked a lot of reactions and many who saw the post praised Dean Ndubuisi for being a caring and lovely husband, some went further and tagged Dean "Husband Material", although Dean did not reveal the face of his wife.
See reactions below (screenshot)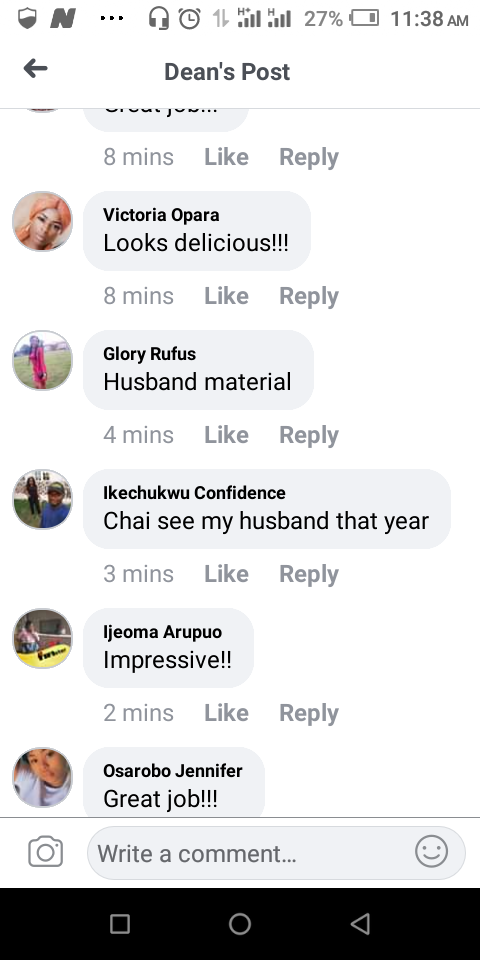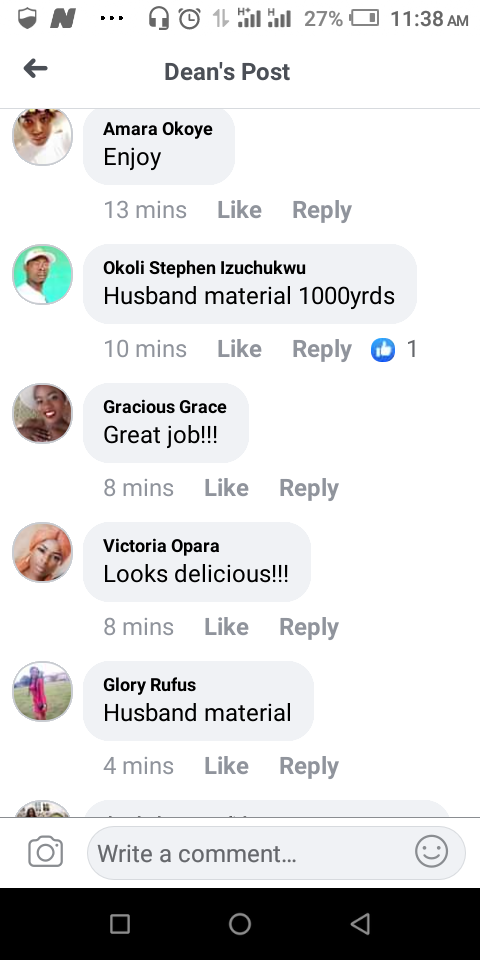 Content created and supplied by: Ribsyn (via Opera News )