We humans are blessed with creative minds, which is why sometimes we think out of the box and create extremely amazing things. Food carving has been practised for over hundreds of years, but this artist, Valeriano Africa has taken food art and fruit carving to whole new level.
He carves on fruits like watermelon, avocado pear, pumpkin, carrots and so on, into amazing sculptures that feature movie characters, scary animals and beautiful flower designs. This young artist Valeriano spends couple of hours sculpting figures on fruits, foods and vegetables. Here are some of his carvings below.
1) Beautiful flower design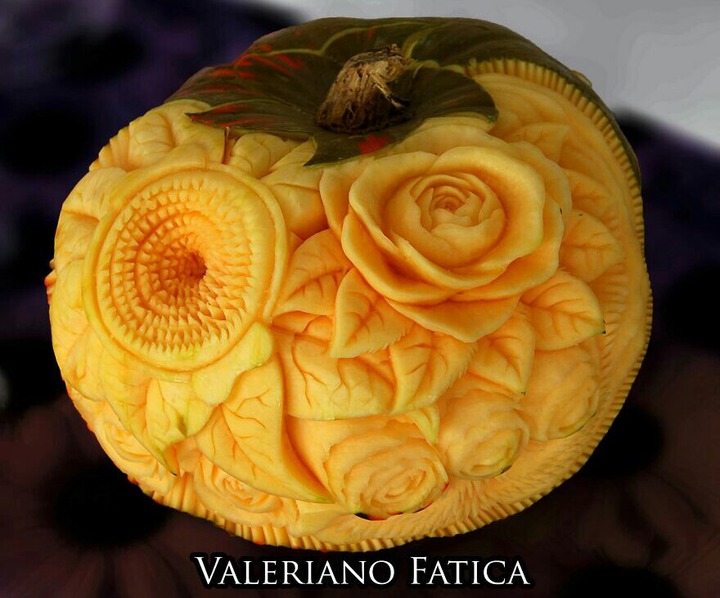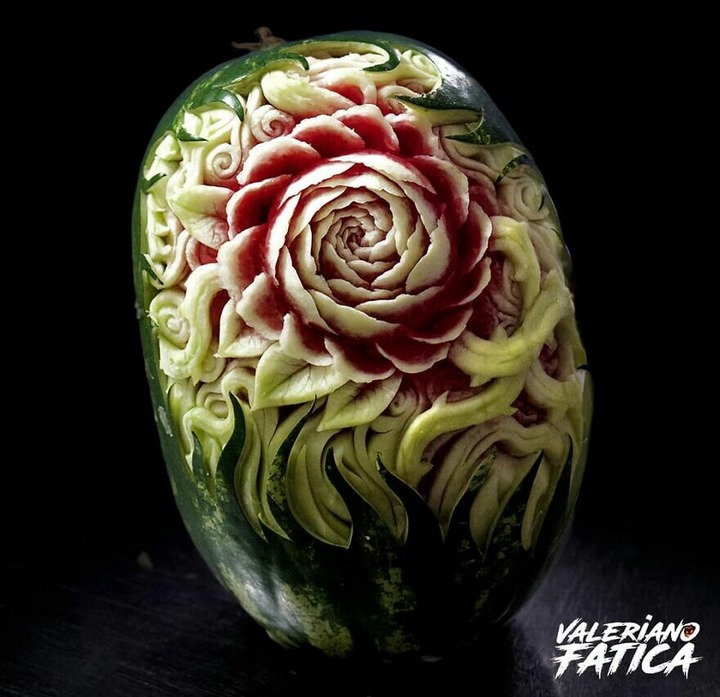 2) T-Rex head carved on a watermelon.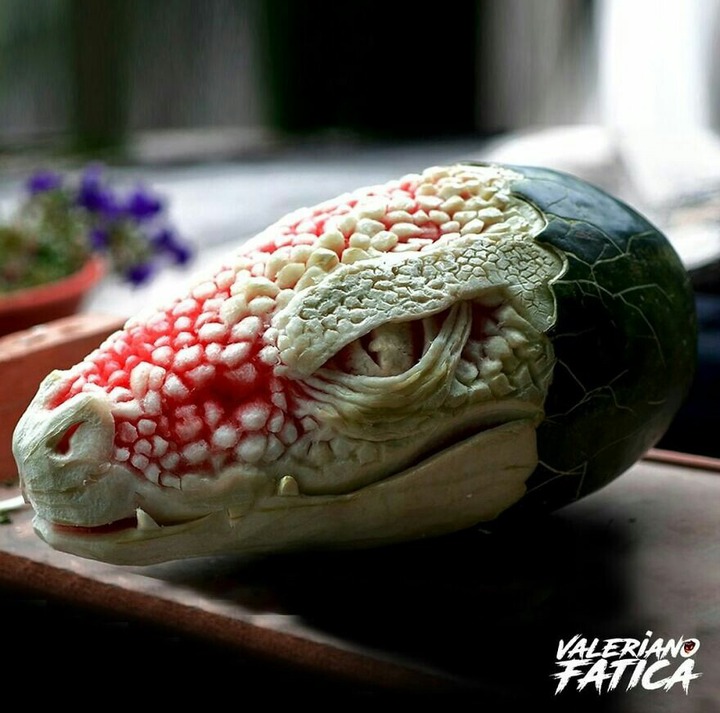 3) Dargen D'Amico carved out of a pumpkin.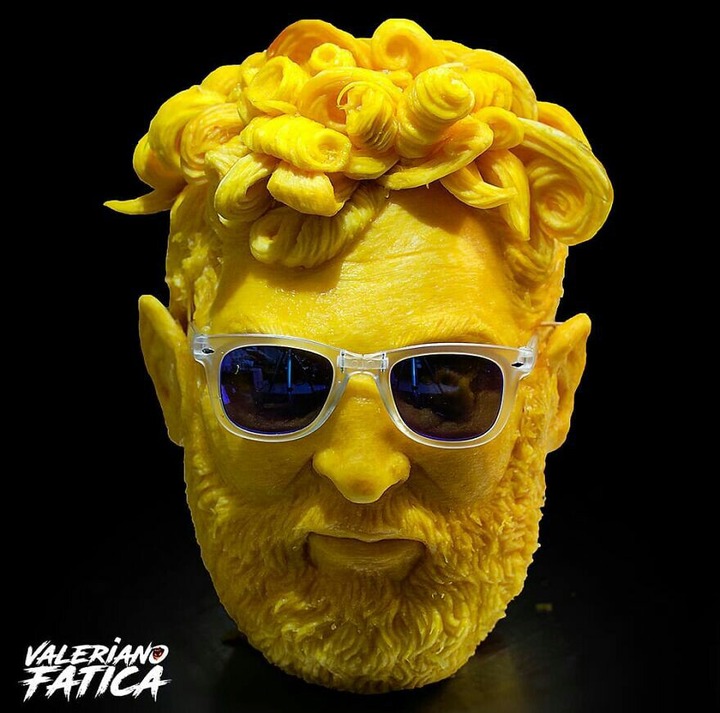 4) Turtle (watermelon carving)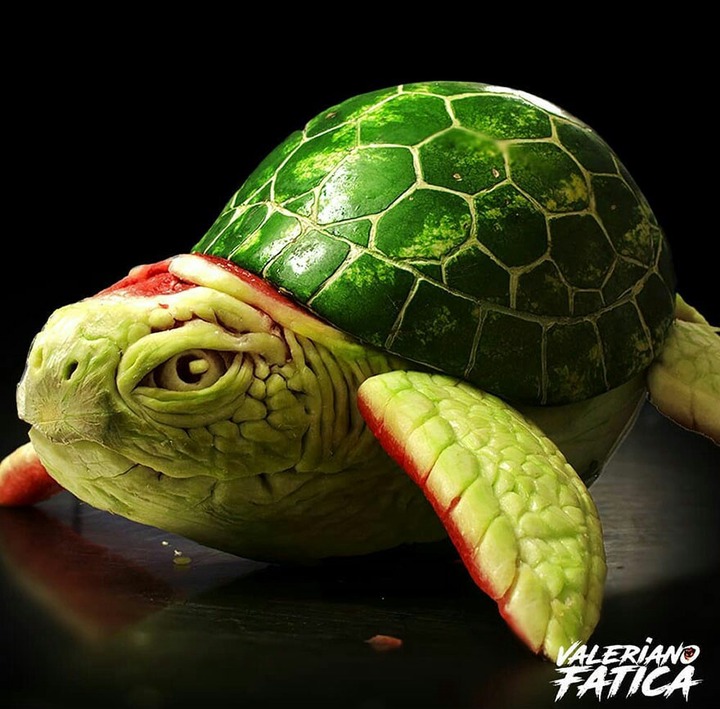 5) Pumpkin carving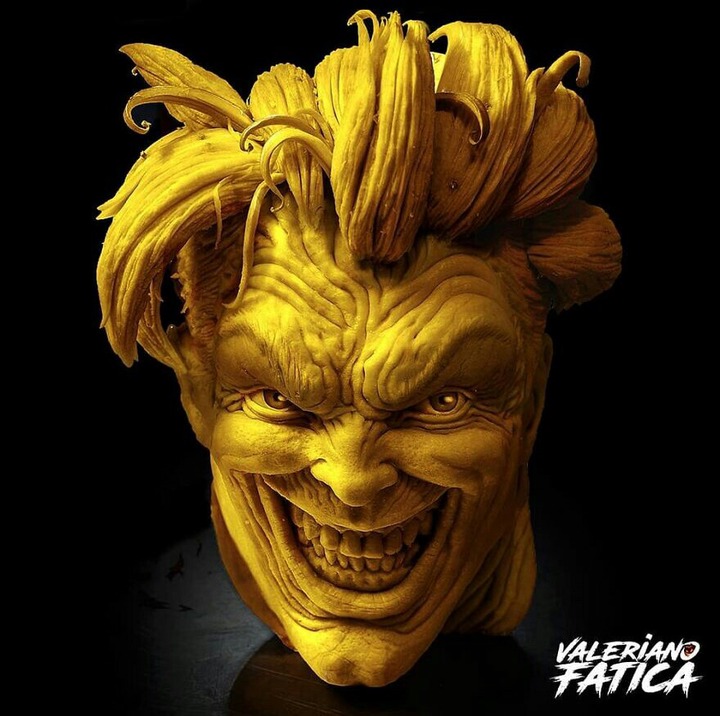 6) Gollum from "Lord of the rings" carved out of a watermelon.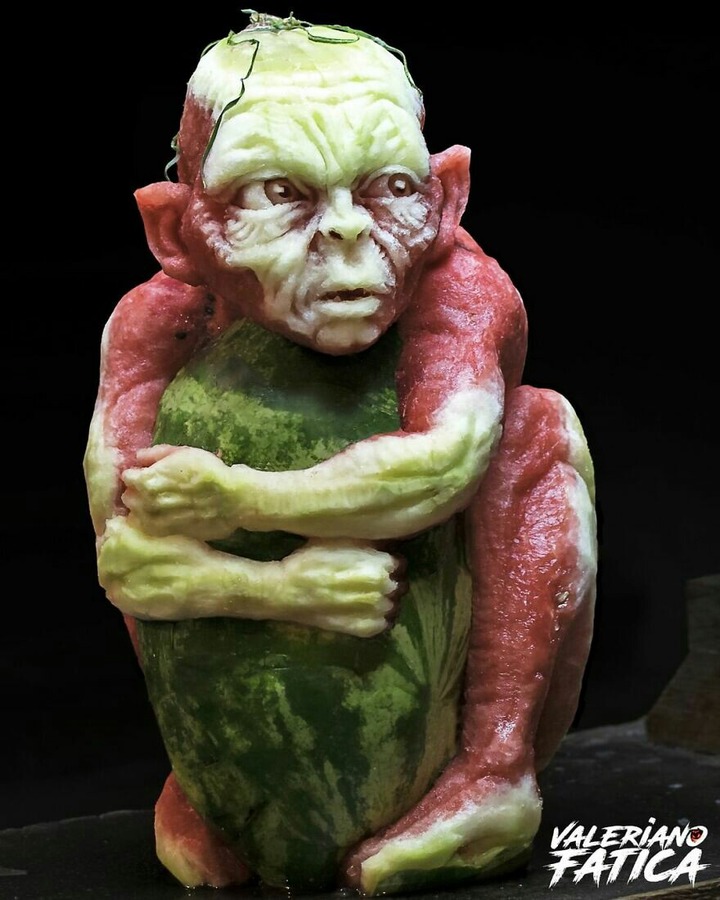 7) Dragon head (Watermelon carving)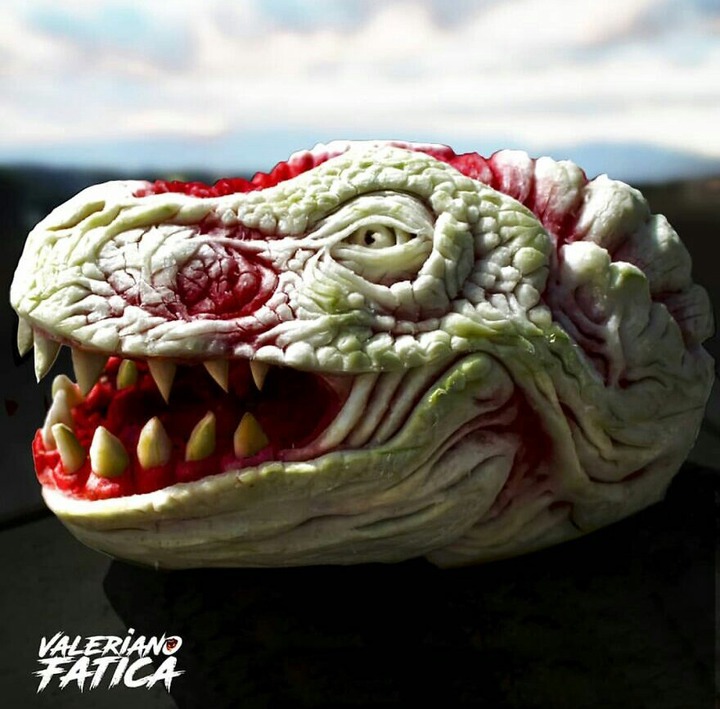 8) Knight king (Watermelon)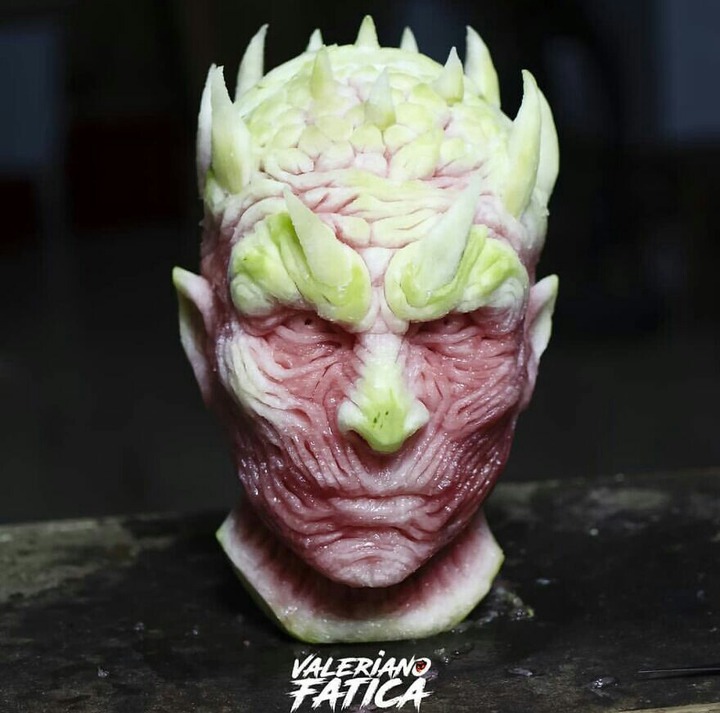 9) Woman (fruit carving)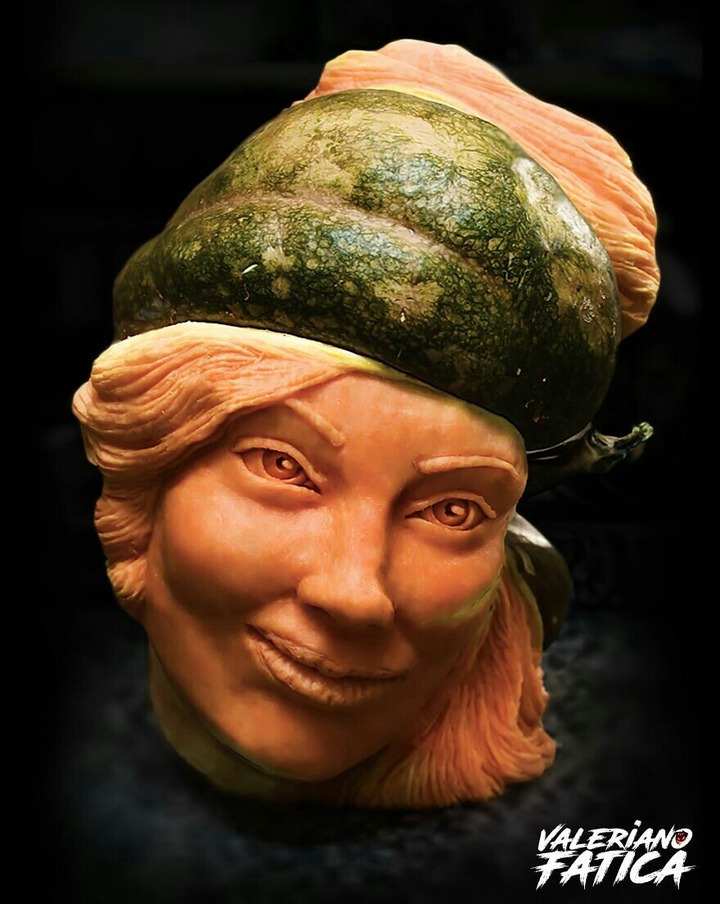 10) Hulk Hogan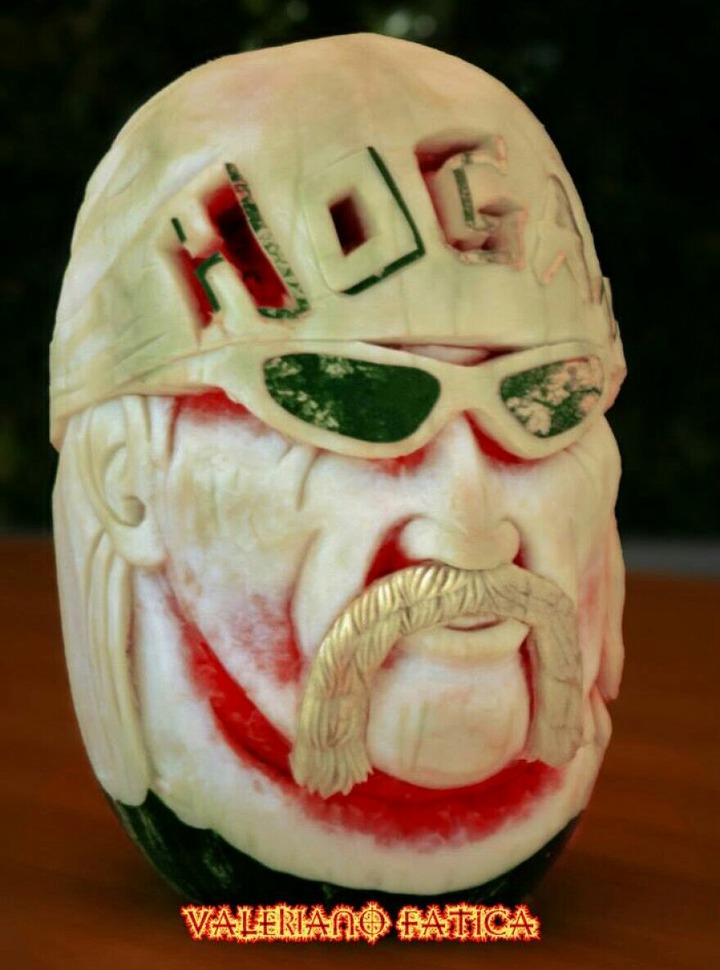 See more of his watermelon carvings below.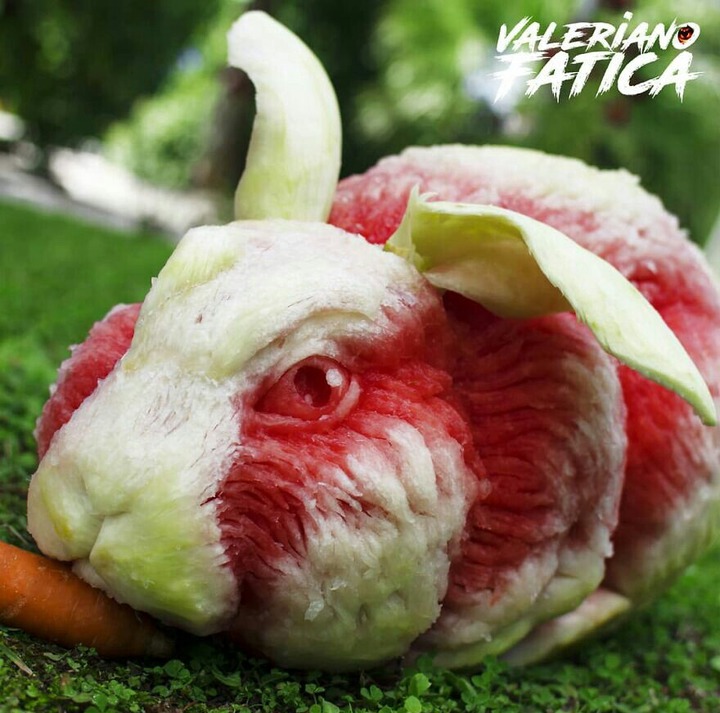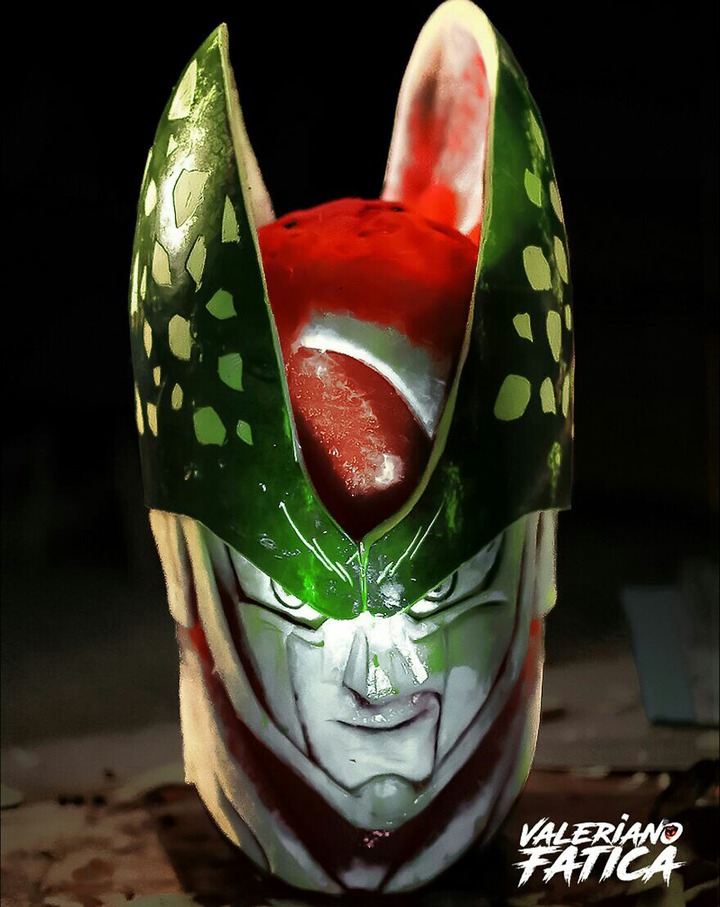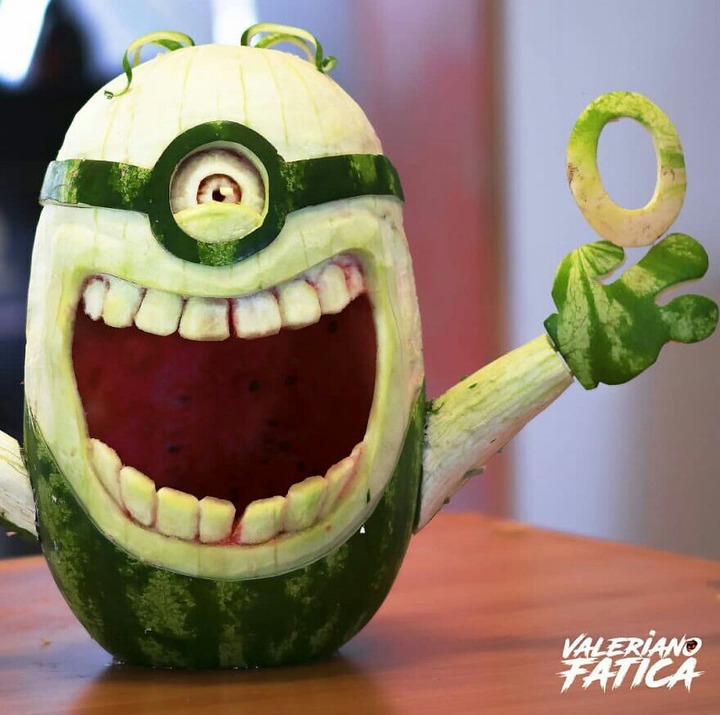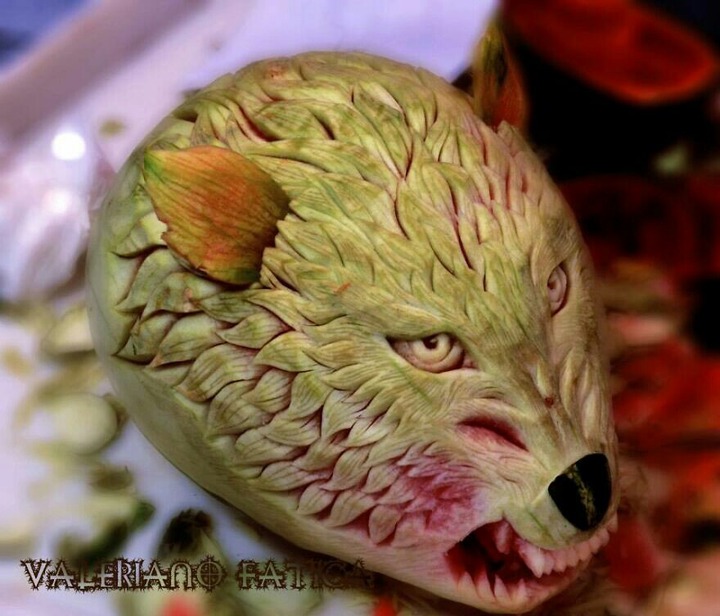 Photo credit: Valeriano Fatica
Content created and supplied by: Isa'sHub (via Opera News )