The way you behave and talk to people matters a lot. Some employers seem to be rude and harsh to their employees, they speak and act any way they dim fit without considering the feeling of the employee.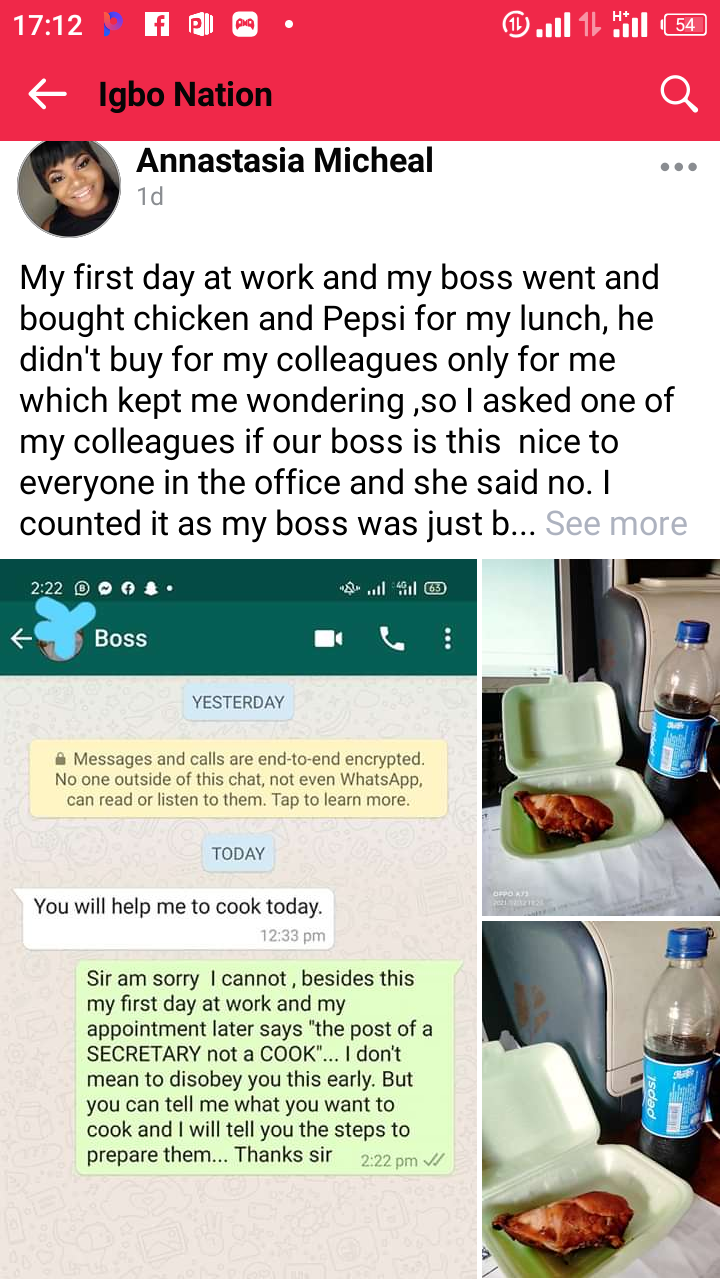 A lady on Facebook made a post concerning how her first day at work transpired between she and her boss. She wrote that, her boss who isn't always nice to his employers was unusually nice to her on her first day at work, he bought for her alone chicken and Pepsi, despite that others were in the office, he even went as far as trashing the Pepsi bottle and plate after she was done eating. In addition, after she was done eating, he bought her bottle water, the lady seemed to be confuse and worried of what could be the reason for his kindness towards her, then he completed her suspicion by send her a WhatsApp message requesting for her to help him cook.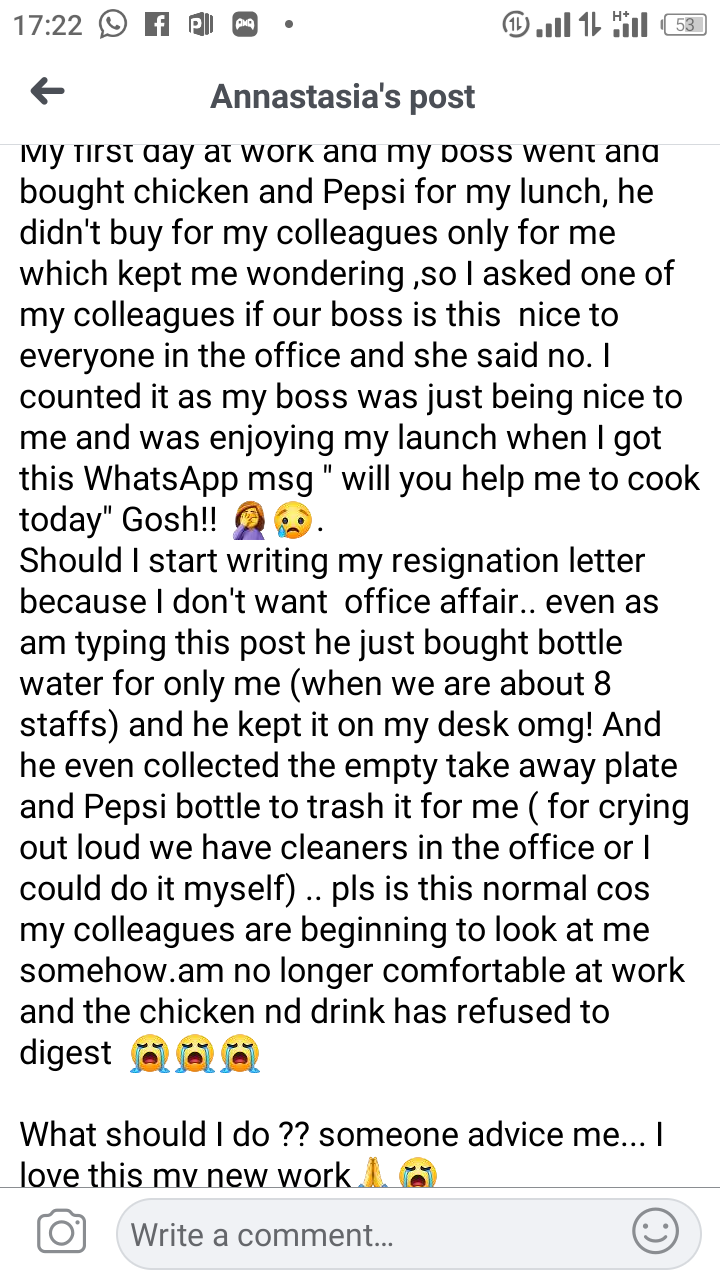 All these happened on her first day at work, she seemed to be contemplating resignation because of the behaviour of her boss and the way her colleagues were looking at her.
Here are some of the comments concerning the post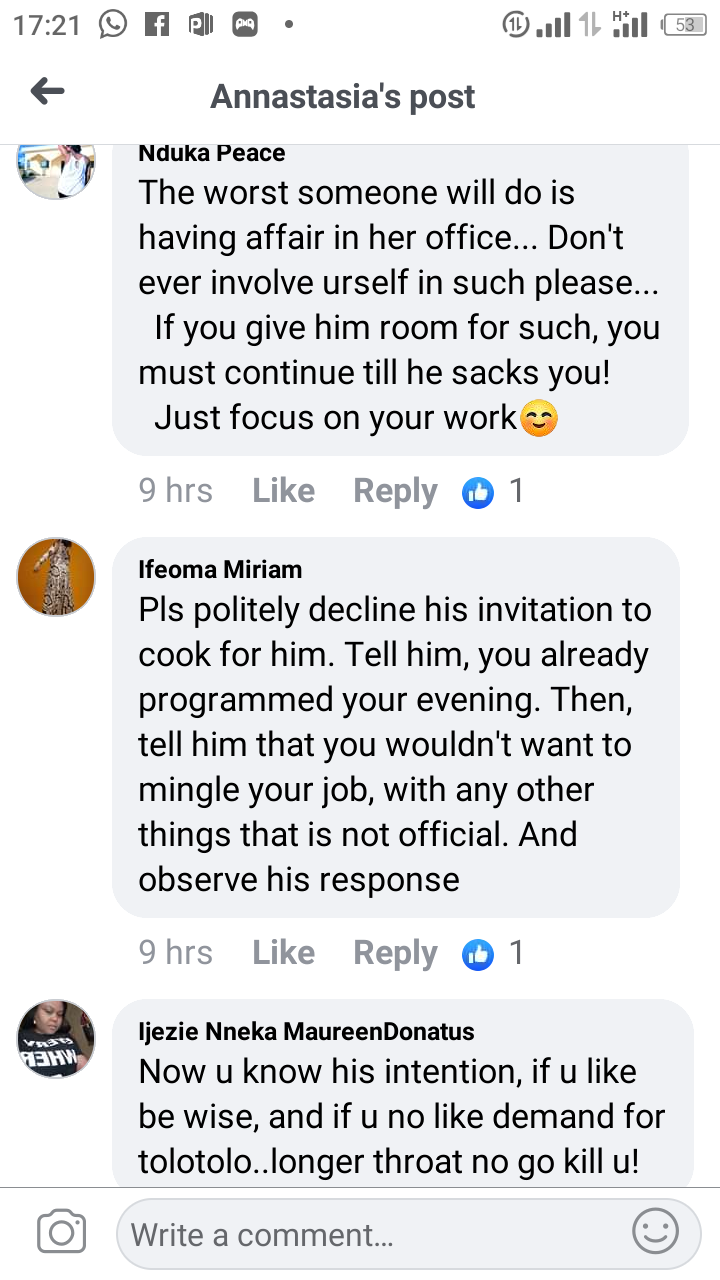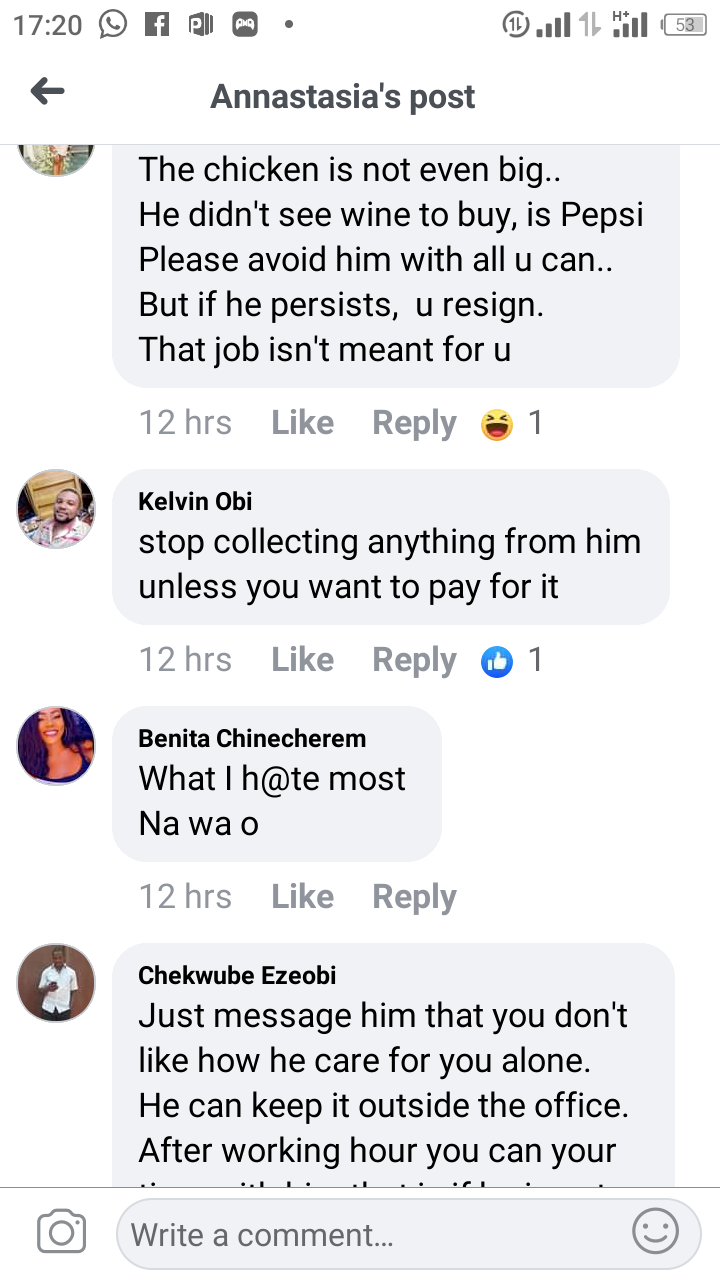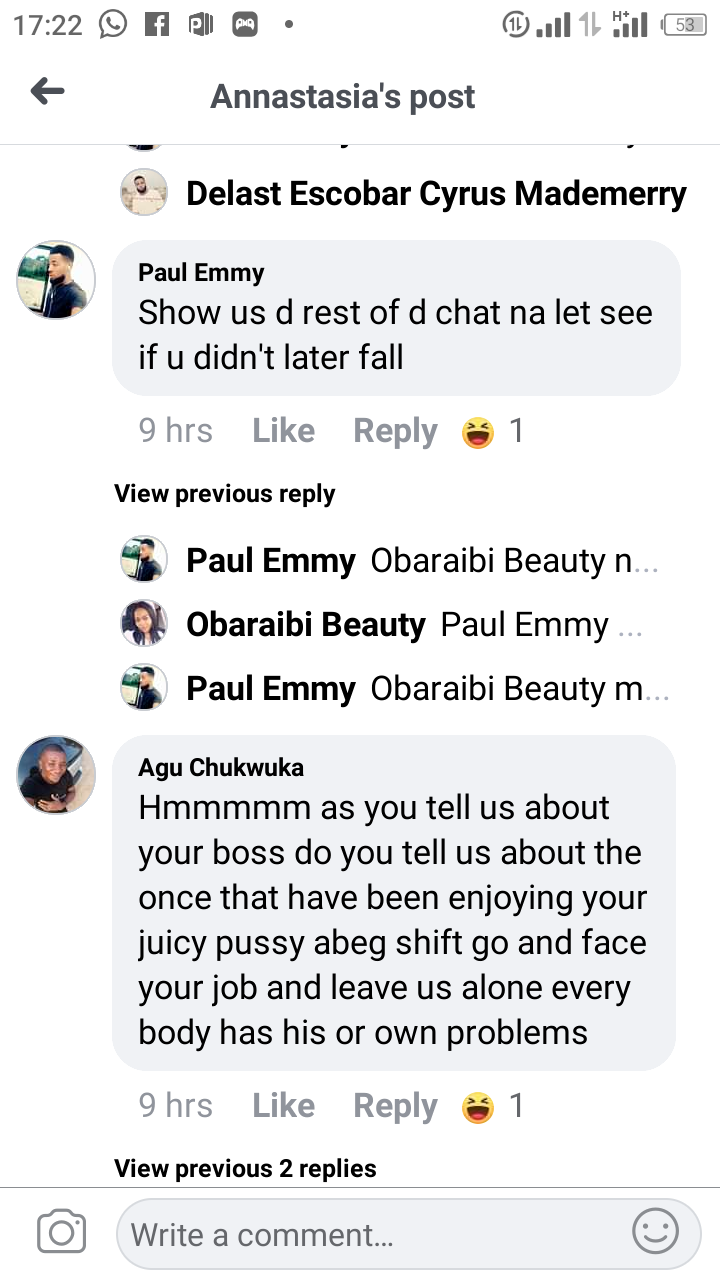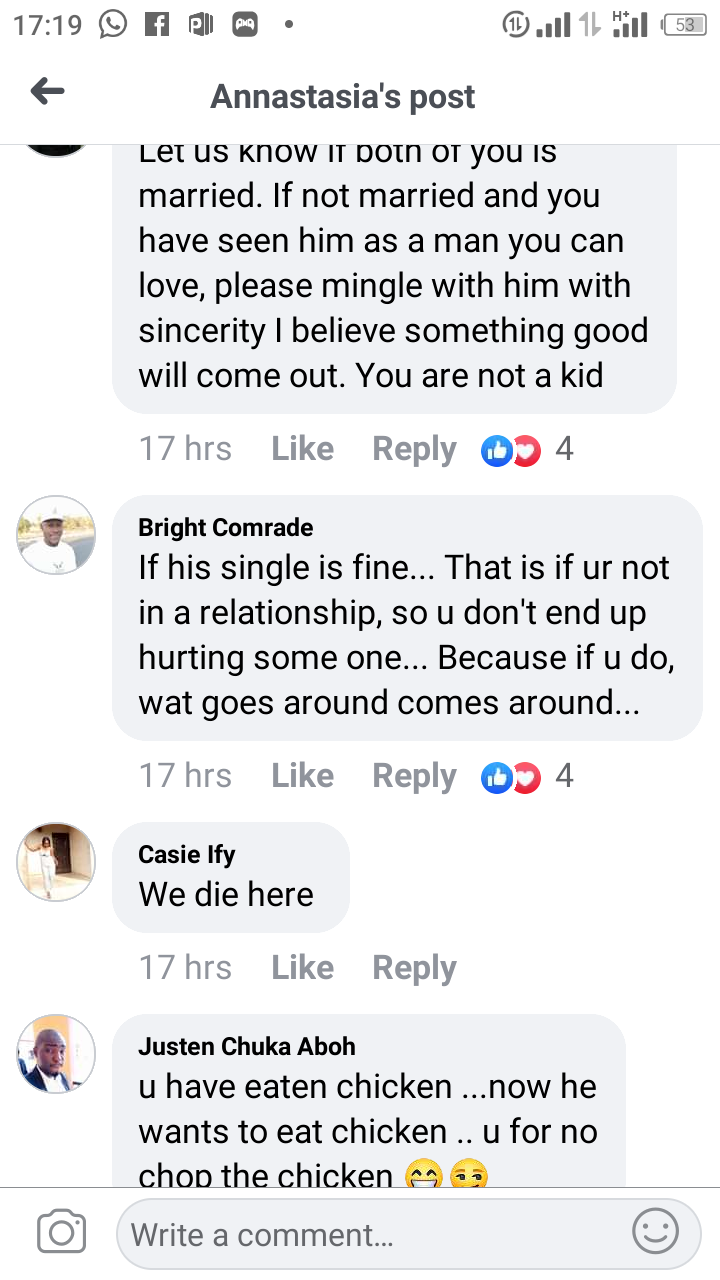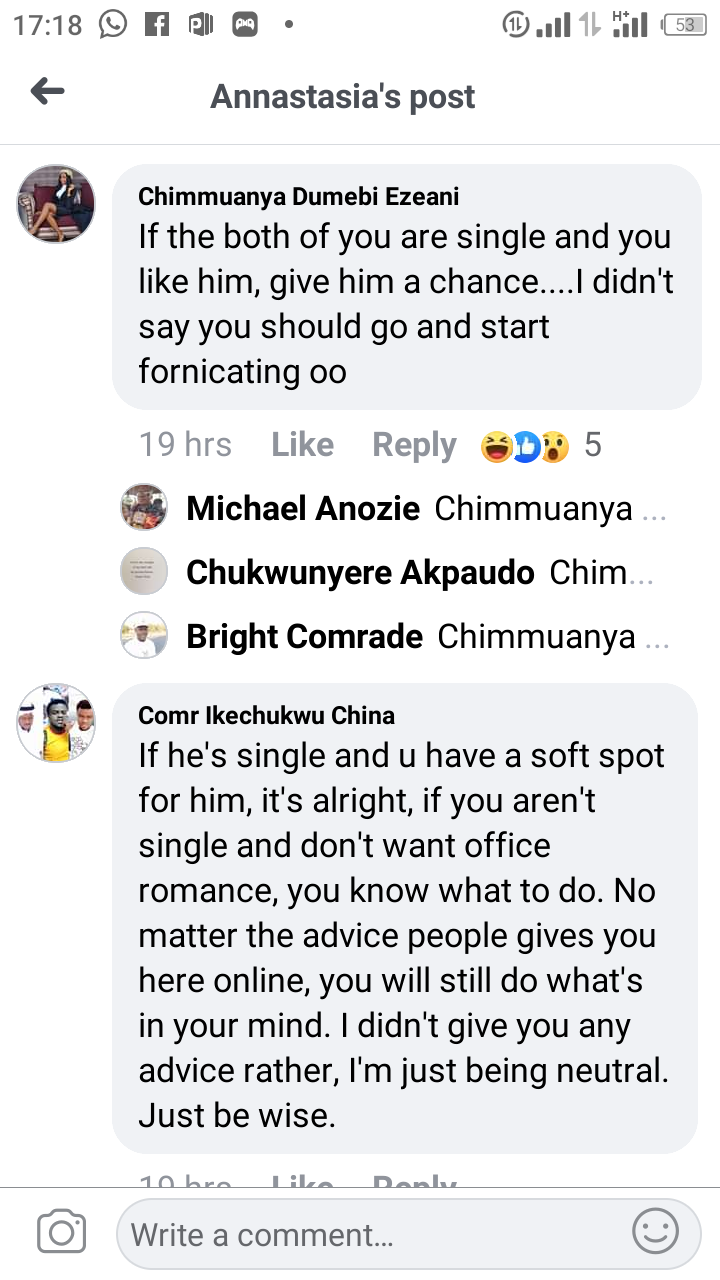 What would you advice someone in this situation to do?
Thanks so much for reading this article, kindly leave a comment and click the FOLLOW bar for more.
Content created and supplied by: Estherhilaryblog (via Opera News )