A Nigerian lady has left many people talking on Twitter after she showed the food items she ate. This Nigerian lady whose username on Twitter is "Dinma" is popularly known for having the ability to eat a large portion of food. Dinma always shares how she eats portions of different foods in social media.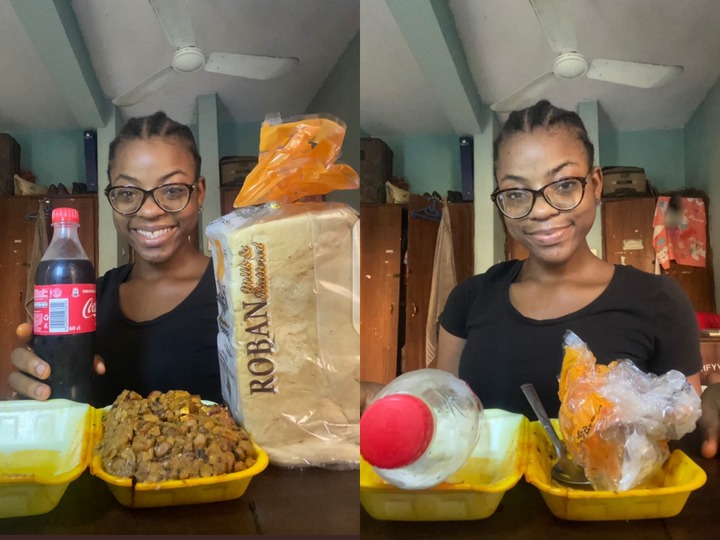 People always react to her eating style because it is not common to see lady who can eat the way Dinma does. One could see through the pictures that Dinma ate a plate of beans, long bread and soft drinks all in a single seat. She really has the ability to eat a large portion of food.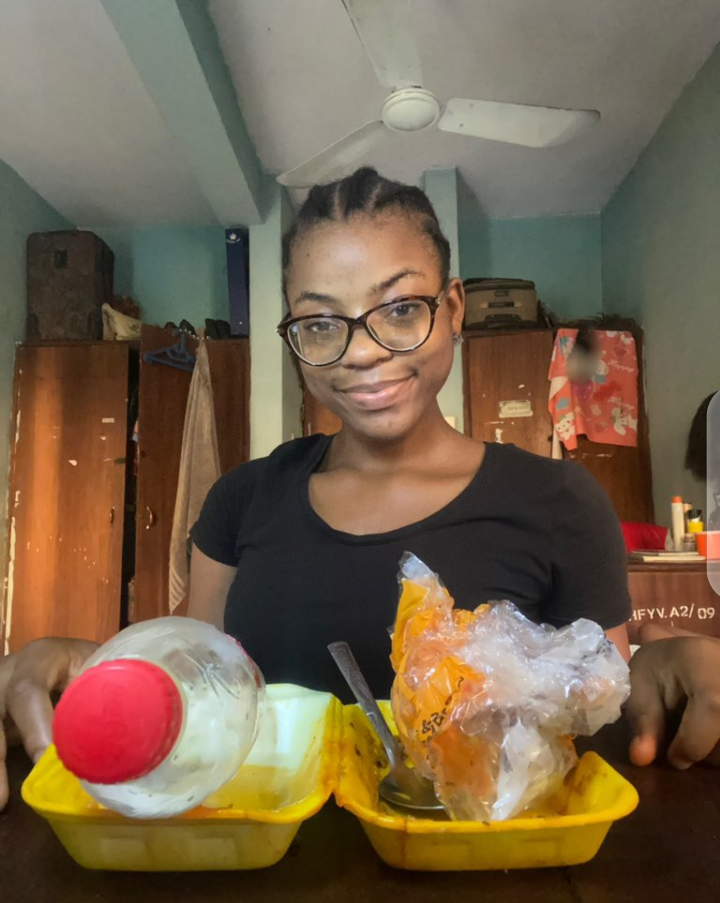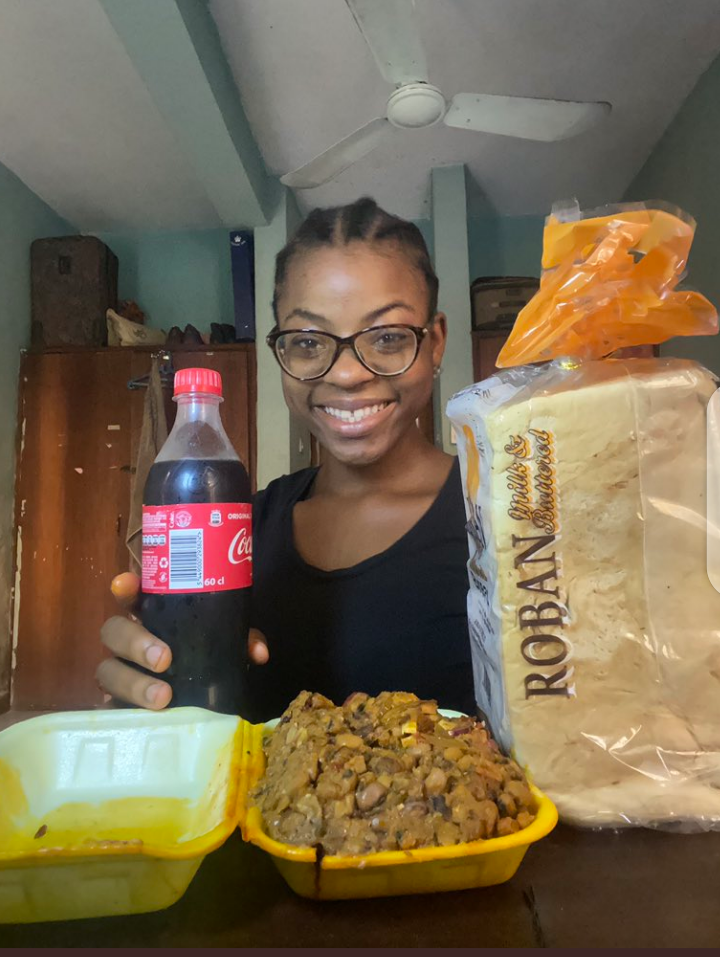 She wrote: "How it started and how it ended". This made many people to react after they saw the food she ate.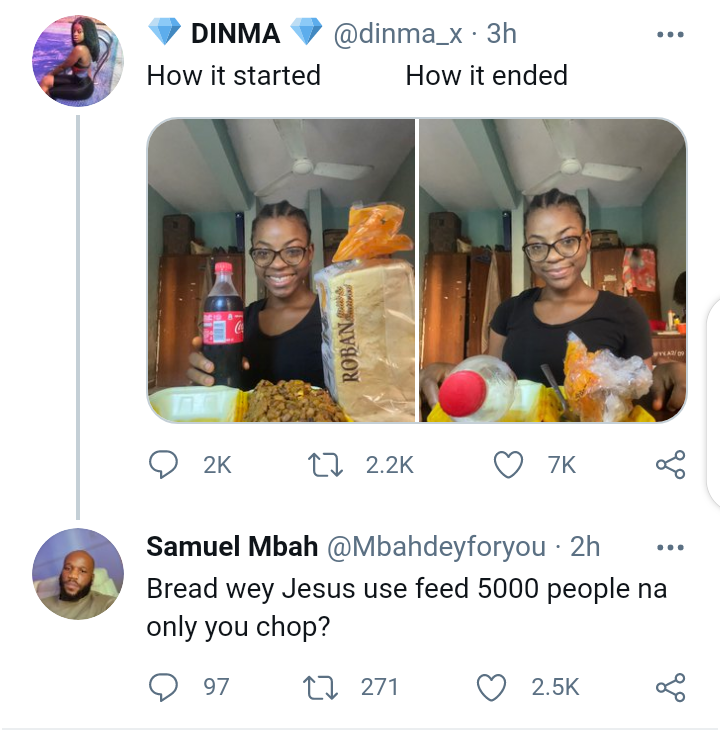 A user whose username is "Samuel Mbah" reacted that the bread in which Jesus used to feed 5000 people is the one Dinma just ate. Literally, one could see that Samuel Mbah compared the food Dinma ate with the one Jesus ate because of the quantity of the food. Another user whose username is "Ayomitide" reacted that all the girls engaging in this eating challenge should take full pictures after eating the food because people want to see their stomachs. See the reactions below.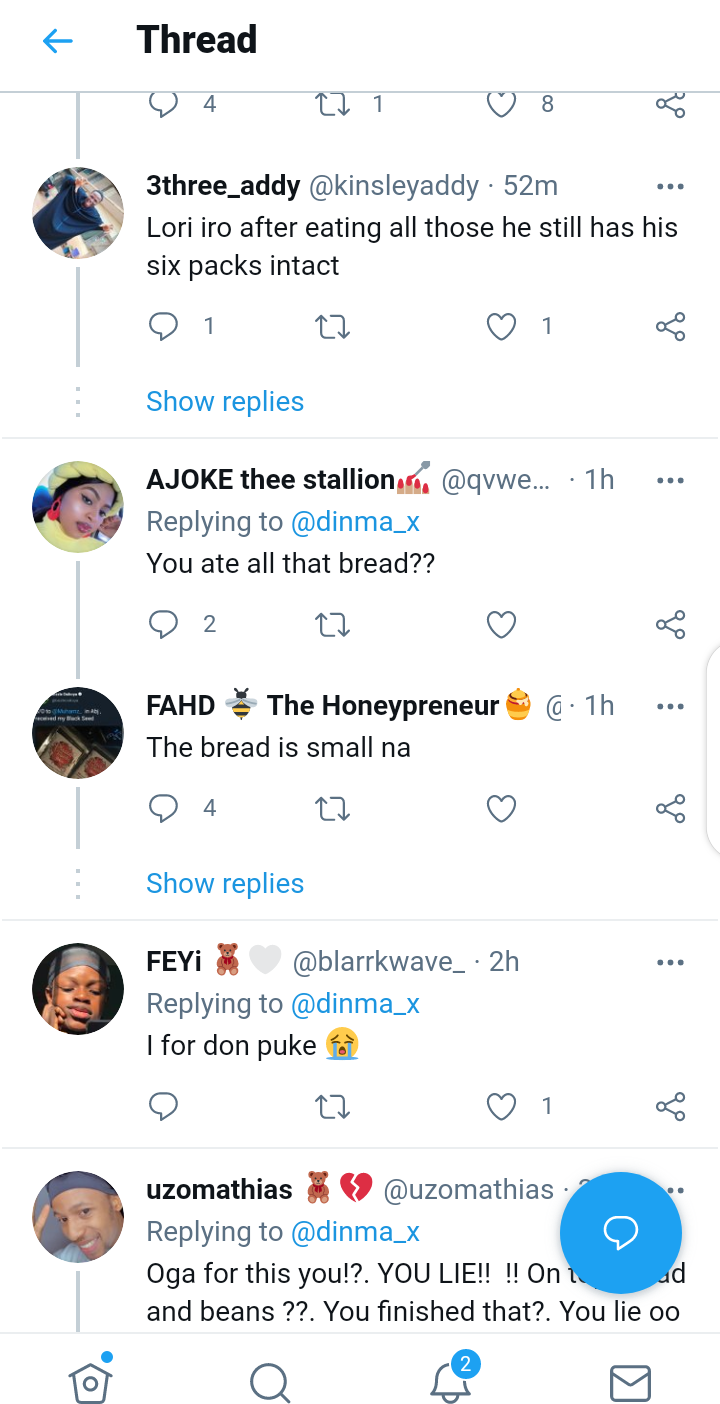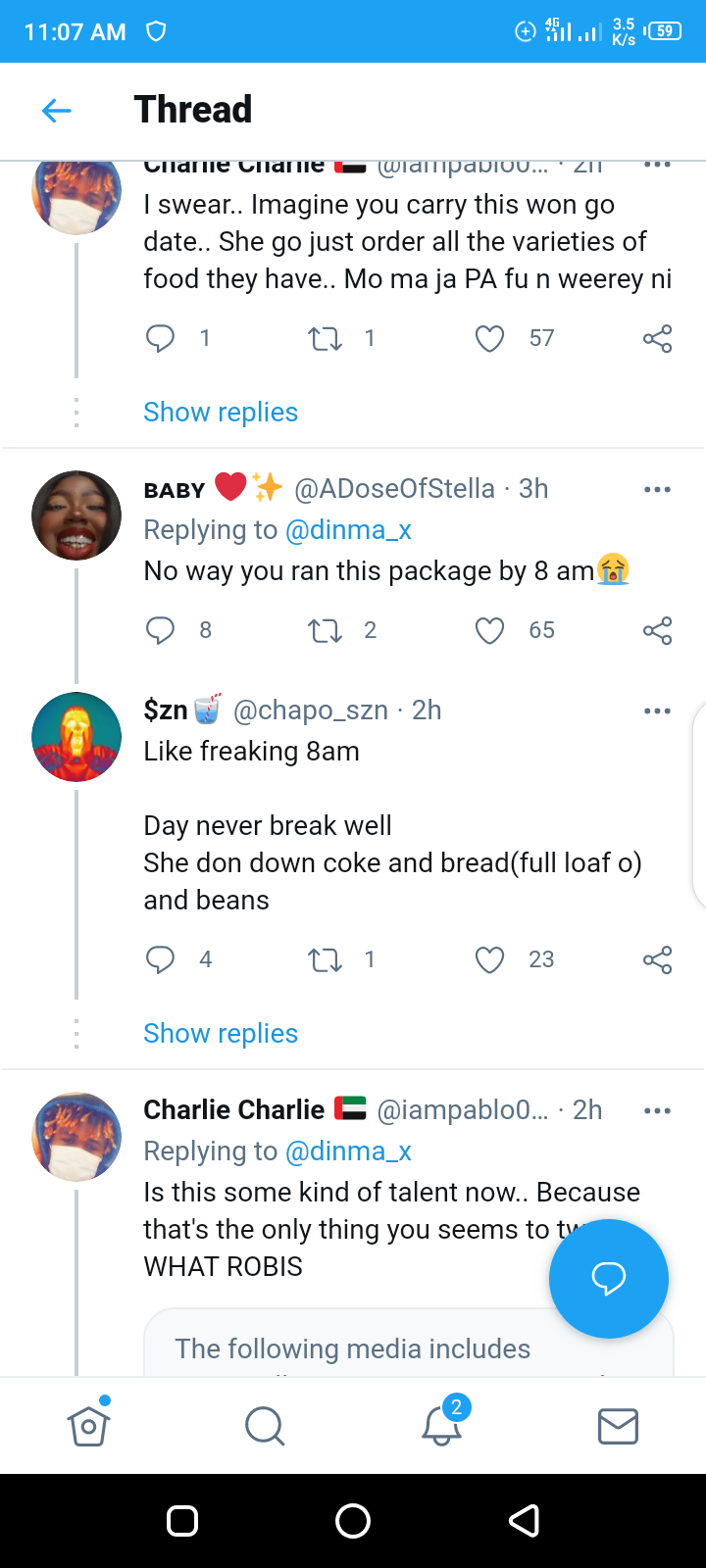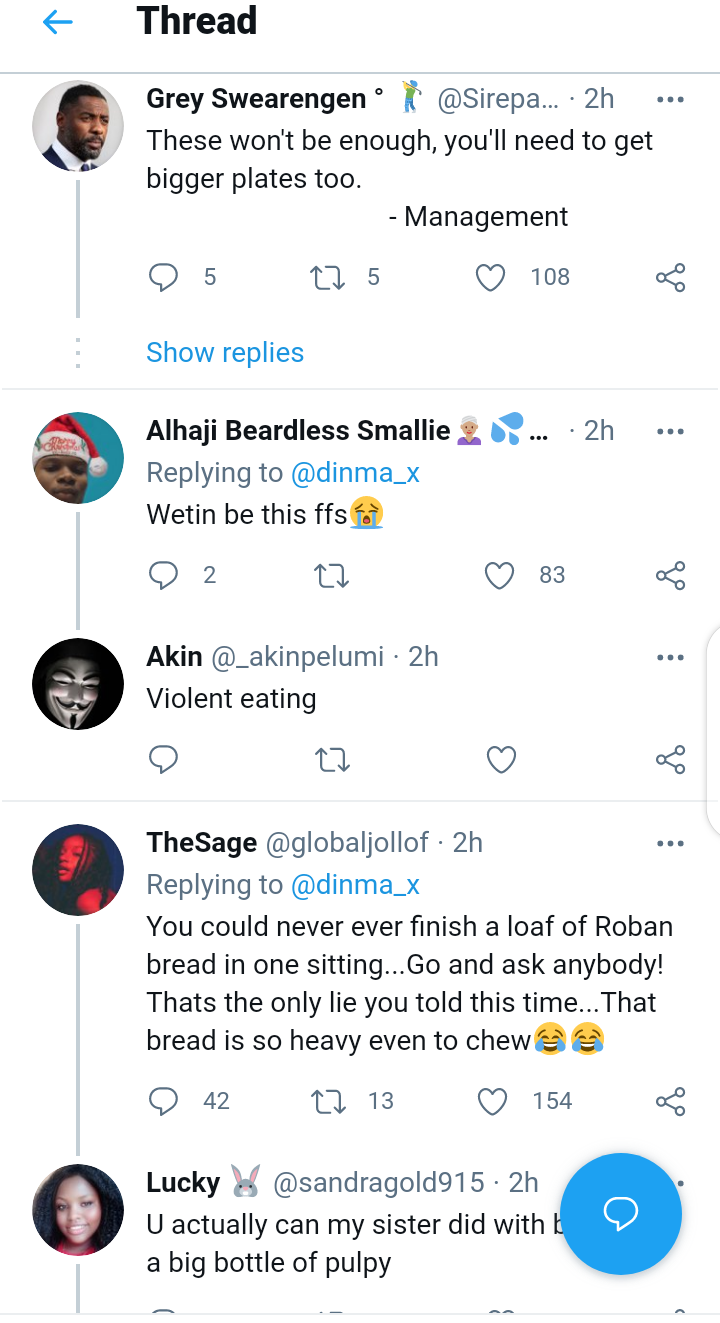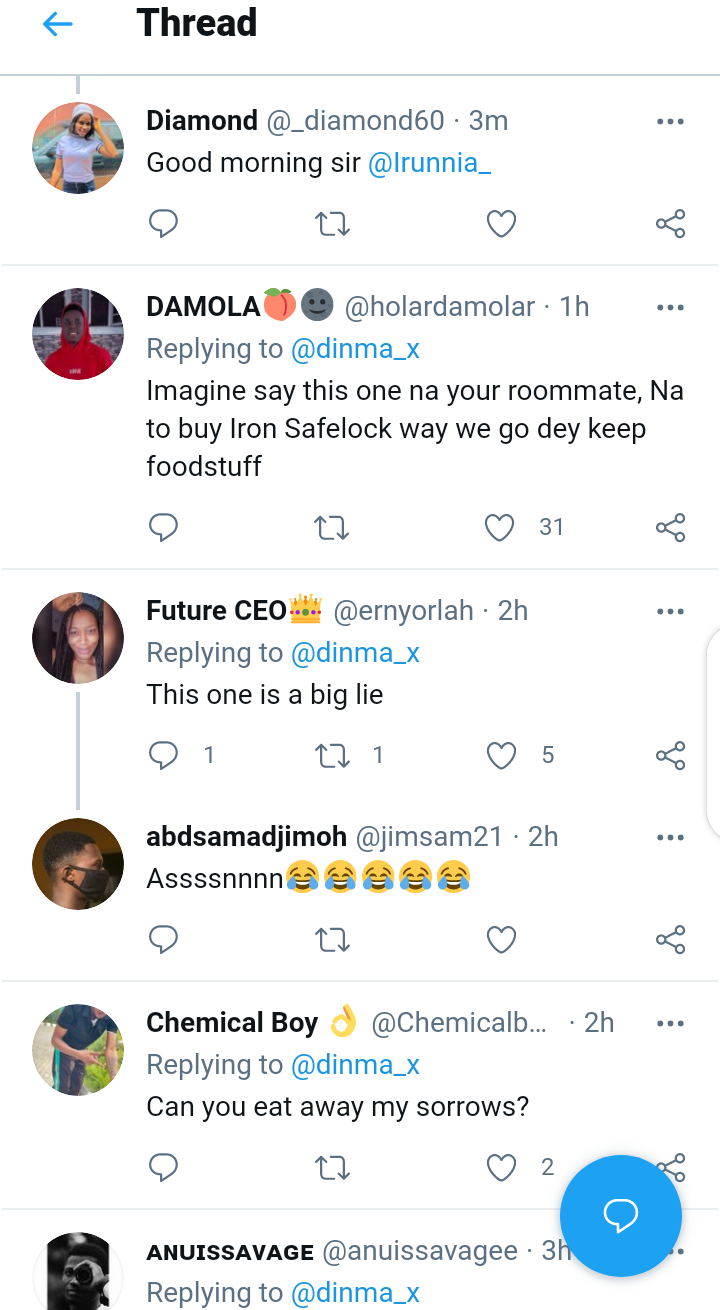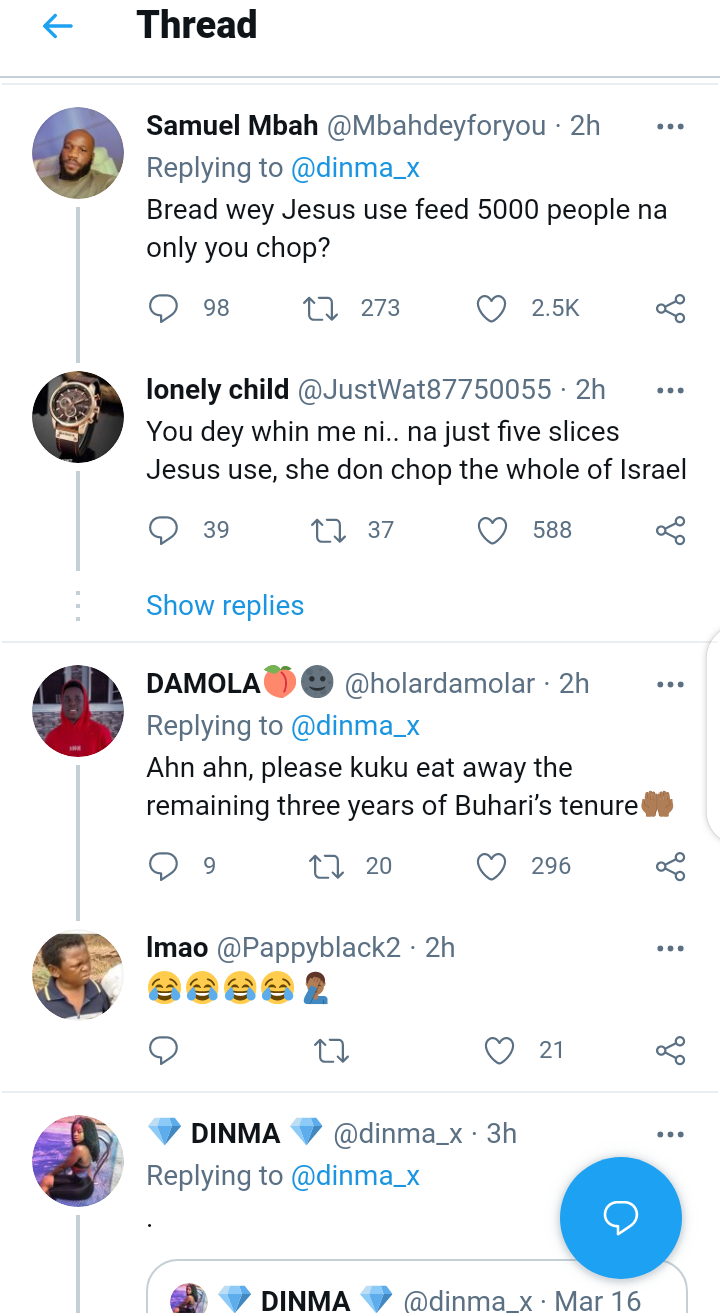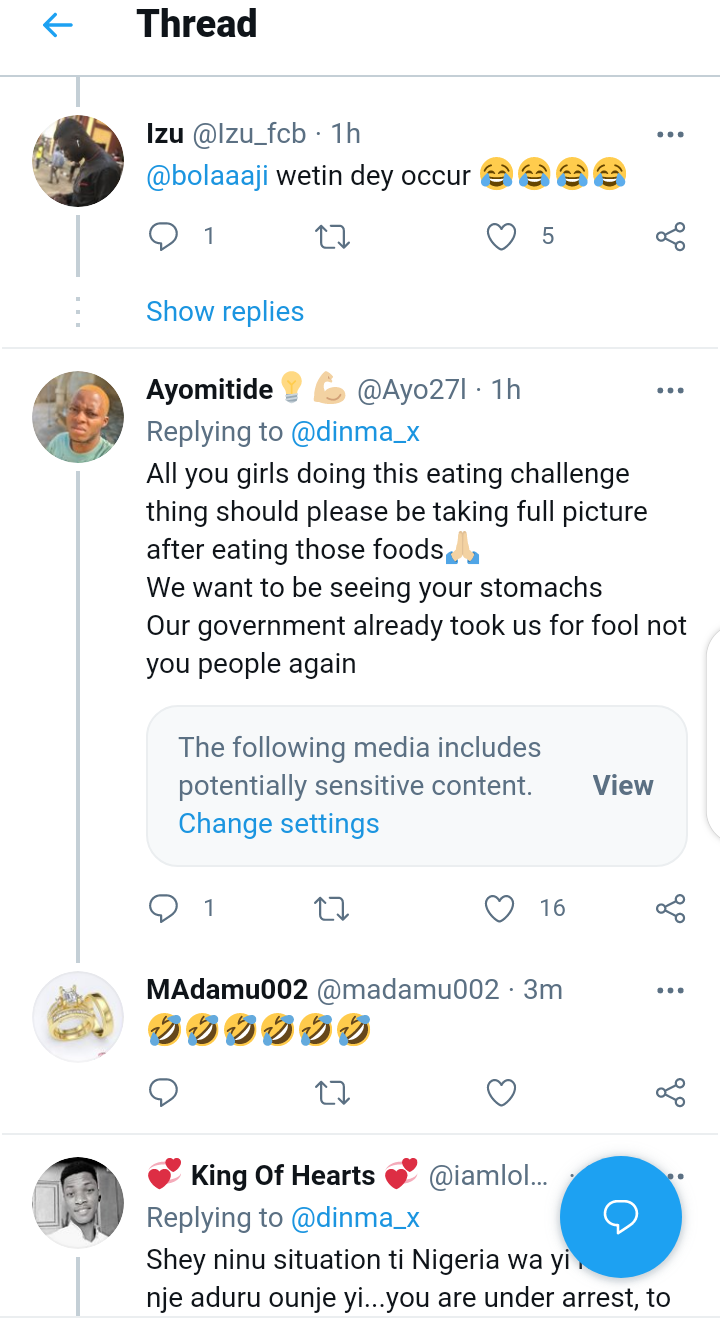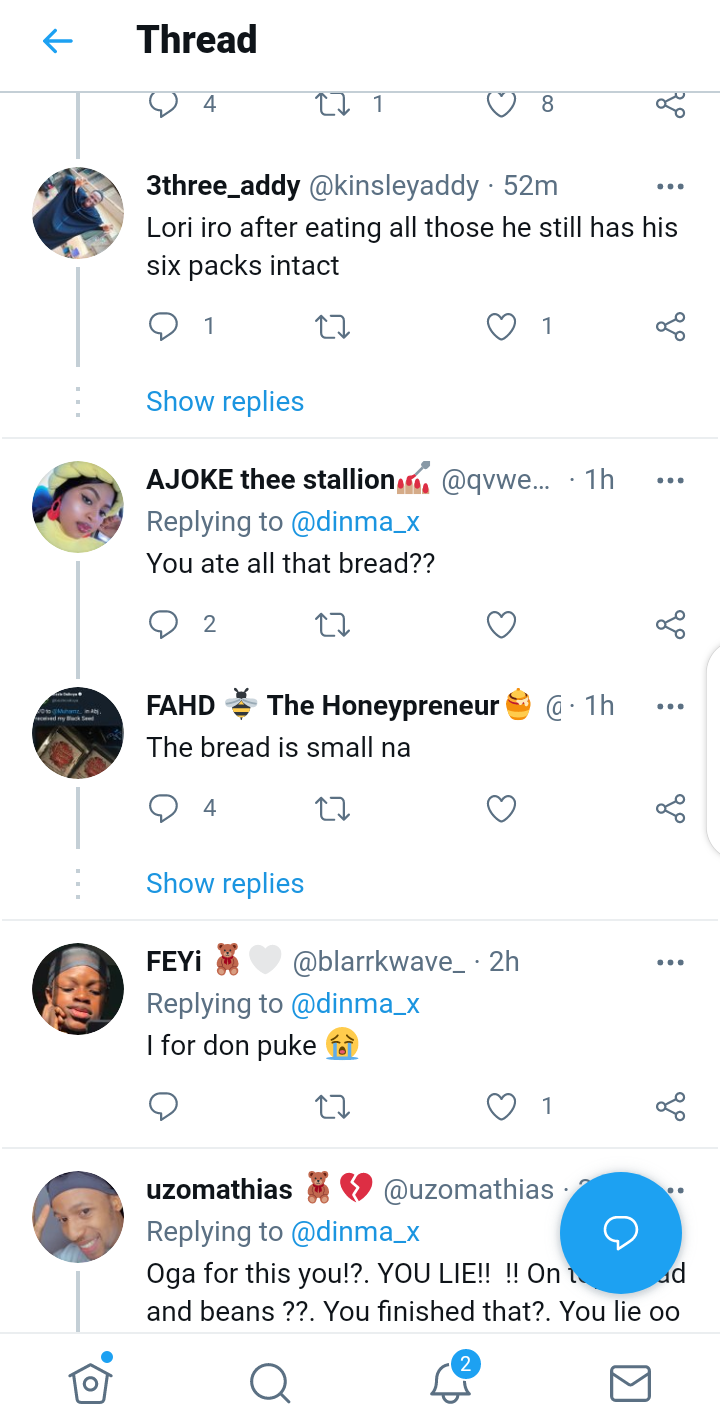 Can you finish the foods Dinma just ate?
Content created and supplied by: Punctualblog (via Opera News )