Hello guys, welcome to RoseDchef!!! Today's update I will be showing you guys how to prepare your milky and soft Chin-Chin with my recipe.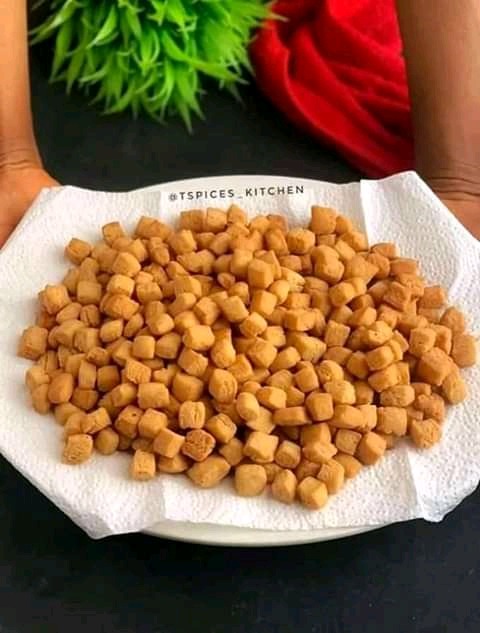 Chin-chin is a type of snack prepared with flour, sugar, butter, eggs and other ingredients. It is very delicious, soft and crunchy. This soft and milky Chin-Chin is very easy to prepare and affordable. So, for those of us who love to learn new things everyday, below is an excellent recipe you can use to prepare your delicious Chin-chin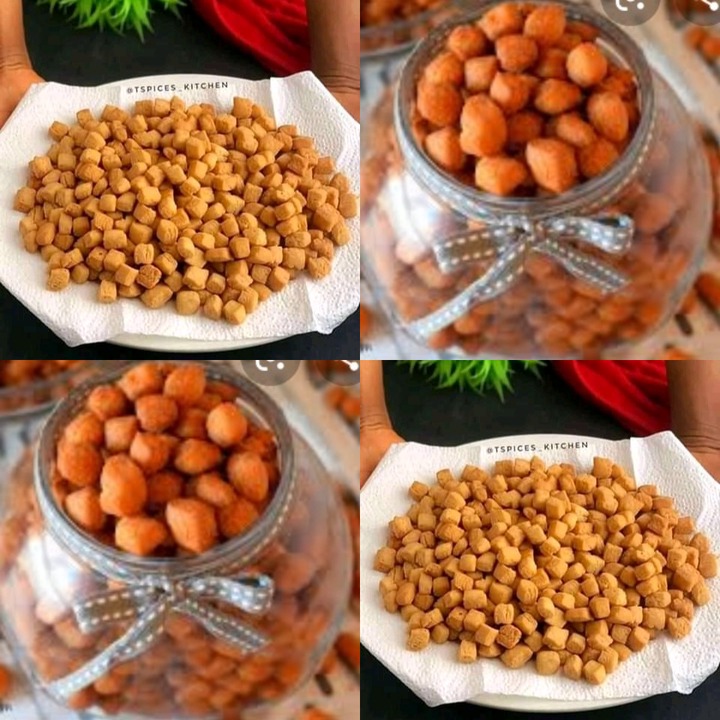 INGREDIENTS USED FOR PREPARING YOUR DELICIOUS & MILKY CHIN-CHIN AT HOME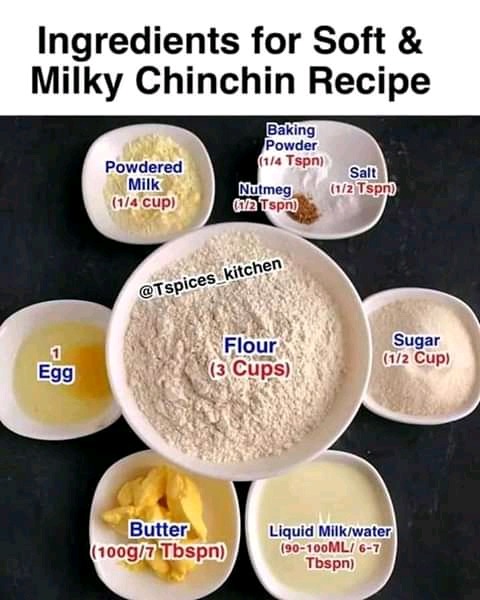 Flour (3 cups)
Powdered milk (1/4 cup)
Baking powder (1/4 tablespoon)
Salt & Nutmeg (1/2 tablespoon)
1 Egg 
Sugar (1/2 cup)
Butter
Liquid milk/water (6-7 tablespoons)
STEPS USED FOR PREPARING SOFT & MILKY CHIN-CHIN AT HOME
STEP ONE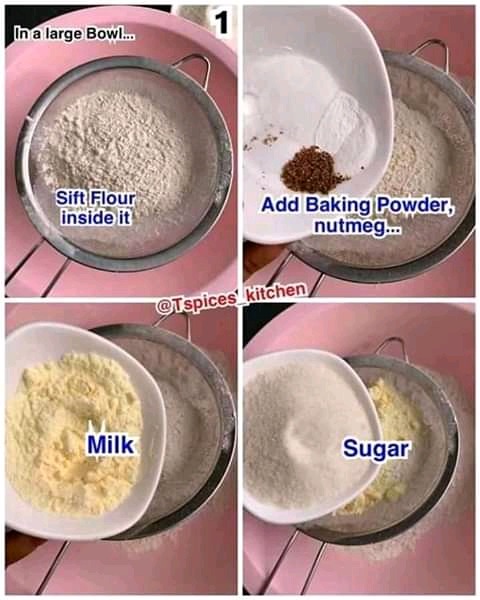 Get a large bowl, add your sieved flour into the bowl, add your baking powder, nutmeg, milk and sugar.
STEP TWO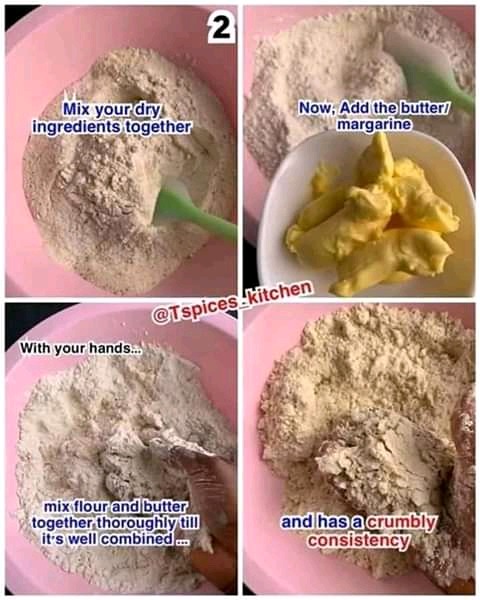 Then, mix your dry ingredients together. Add your butter and use your hand to mix the flour and the butter together until it is well combined and has a crumbly consistency. 
STEP THREE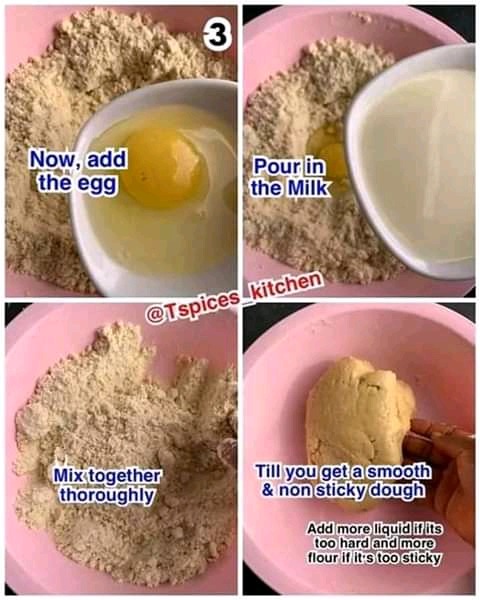 Now, add the egg and the milk. Mix together properly until you get a smooth and non sticky dough. 
STEP FOUR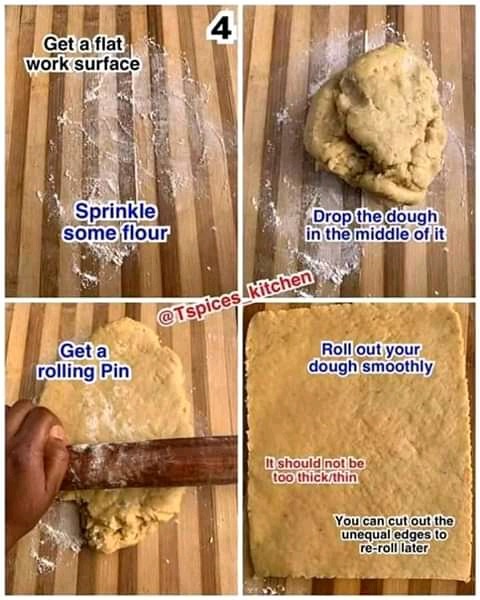 Get a flat work surface, sprinkle some flour on top and drop your dough in the middle of it. Get a rolling pin, roll out your dough smoothly making sure it's not too thick or thin. 
STEP FIVE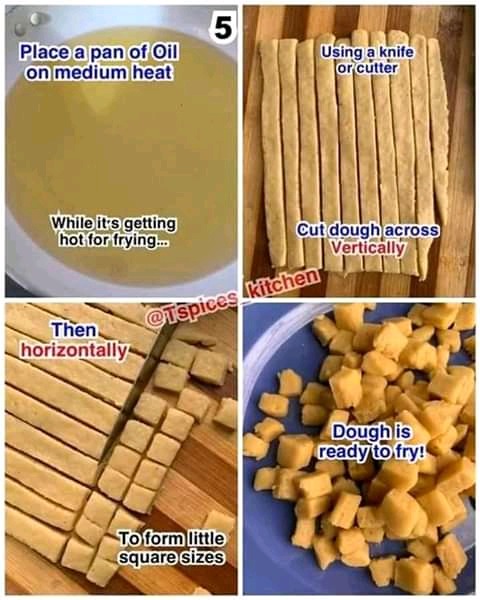 Place a pan of oil on medium heat and allow it to get hot for frying. Using a knife or a cutter, cut the dough across vertically, then horizontally to form little square sizes. 
STEP SIX
Pour the cut dough into the hot oil, fry and stir throughout for even frying. Remove from fire when the colour is now golden brown. Serve and enjoy your Chin-Chin with family and friends.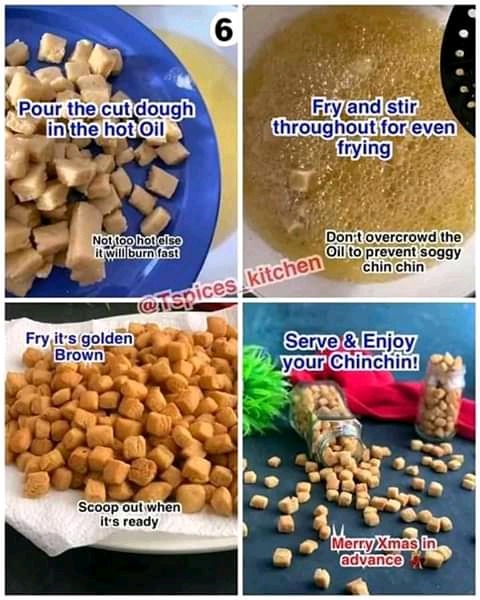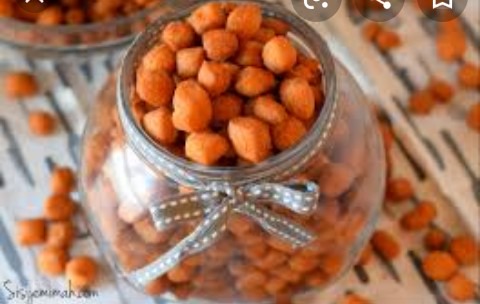 PHOTO CREDIT: PINTEREST & TSPICES_KITCHEN
If you loved what you just read, please LIKE, SHARE, COMMENT and FOLLOW ME @RoseDchef.
Thanks for reading!
Content created and supplied by: RoseDchef (via Opera News )