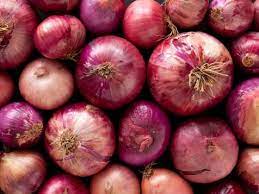 Onions are very essential ingredients in the preparation of meals. Apart from adding more taste to your meals, an onion can also be a terror in the kitchen.
If you have ever prepared any meal that requires onions, then, you should know that you should be familiar with the tears that come with it.
As it is said, "To every problem, there is a solution". In this article, I will be giving you verified and confirmed tips on how to chop onions without literally crying. So, let's get straight to the tips.
1) Freezing the Onions before chopping: This might actually sound weird to you but it really works. In a frozen state, the chemicals that cause the irritation of the eye won't have enough kinetic energy to escape from the onions into the air from where they can get in contact with your eyes and make you cry.
This process may come with its side effect as the frozen onion may lead to frostbite if held for too long on bare hands. You are advised not to do this with bare hands.
2) Keep a piece of bread in your mouth: Ridiculous, right? Yes. It may sound ridiculous but it sure works. The spongy texture of the bread absorbs the chemicals before they can get to your eye. This is a two-way win for you because you get to chop your onion without crying and also get some bread into your stomach.
3) Goggles: If you don't fancy the above options and you can't stand the tears of chopping an onion, then you should make use of goggles. Goggles keep the chemicals out just as they keep water out of your eyes when swimming.
Content created and supplied by: PeterKing4real (via Opera News )