See Ways To Cook Egusi Soup The Igbo/ Yorugba Way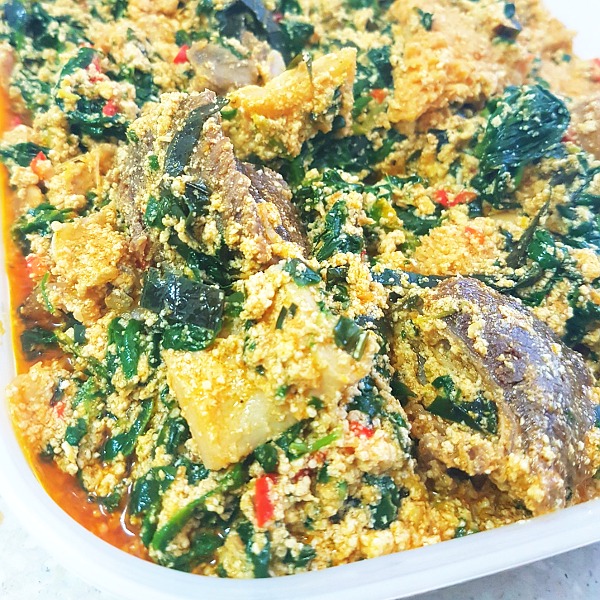 The Nigerian Egusi soup, prepared with melon seeds, is native to the southern part of Nigeria – Igbos and Yorubas. Egusi soup is also one of the most popular soups for all Nigerians and non-Nigerians that like Nigerian fufu recipes. It is known as Miyan Gushi in Hausa.
Ingredients
Egusi (Melon) seeds – 3 cigar cups | 600g
Red Palm Oil – 2 cooking spoons
Beef – Best cut and Shaki (cow tripe)
Fish – Dry Fish and Stock Fish
Crayfish
Pepper and Salt to taste
Vegetable – Pumpkin leaves or Bitter leaf
Seasoning – 3 Knorr cubes
Traditional Seasoning – 1 Okpei (optional)
Important tool
Spice grinder for grinding egusi (melon) seeds: Buy it in USA | in UK
Before you cook Egusi Soup
Before preparing the soup, soak the dry fish for about half an hour. If you are using the very tough stockfish, boil it for 20 minutes and leave in the pot with the hot water to soak for about an hour. If using the softer stockfish, you can just soak them in cool water till you can break them apart with your hands.
When the fish and stockfish are soft, debone and break them into sizeable chunks.
Much closer to your cooking time, grind the egusi with a dry mill. Grind the crayfish and the dry pepper separately and set aside. Wash the vegetable to be used. Cut into tiny pieces.
Boil the shaki, stock fish and dry fish in 1 litre of water with the 3 Knorr cubes till they are well done. First sign of a done shaki is that the cuts will start curling on itself.
Wash the beef to be used for the soup, add it to the pot and cook on medium heat till done.
Cooking Directions
There are two main methods of cooking egusi soup. These we will call oil before egusi and egusi before oil. Confusing? Not. 🙂
Oil Before Egusi
Put 2 cooking spoons of red palm oil into a dry pot and set on the stove to heat. As soon as the oil is clearer, add the ground egusi and start frying. This should be done on low heat to avoid burning. Keep frying till you see the egusi getting drier. One sign of this is that it will start sticking to the bottom of the pot.
Now, start adding the shaki/fish stock little by little while still stirring the egusi. When the stock is exhausted and you feel that the soup is still too thick, you can add more water. If your choice of vegetable is bitterleaf, it should be added now as well.
Cover the pot and cook for 30 minutes. The egusi is done when you notice that the oil has risen to the surface of the mix and separated from the mix. If this is the case, add the fish, shaki and meat you boiled earlier. Also add pepper and salt to taste. If pumpkin leaves (or any other soft vegetable) is your choice, please add it now.
Cover the pot and once it gets a good boil, it is done!
The egusi soup is ready to be served with amala, Eba (garri), pounded yam or cassava fufu.
Egusi Before Oil
This method produces a healthier egusi soup. This is because there is no frying involved.
In this method, as soon as the shaki, fish and meat are done, remove them from the stock (water used in cooking the meat and fish) and place in a different pot or plate.
Add the ground egusi to the stock and stir. If the stock from cooking your meat and fish is not enough to give you a medium consistency, add some water to the same level as the egusi.
Cover and cook till the egusi cakes. Stir and add a little bit more water. watch it closely so that it does not burn.
Repeat step 3, adding only a small quantity of water at a time. After about 25 minutes, you will notice the clear egusi oil coming to the surface of the soup.
Add 2 cooking spoons of red palm oil and bitter leaves (if it is your choice of vegetable), pepper and salt to taste and cook for about 7 minutes.
Add the the meat and fish. If using pumpkin leaves or any other soft vegetable, add it at this time, stir the soup and leave to simmer for 2 minutes maximum.
Turn off the heat. Leave to stand for 2 minutes before serving.
The egusi soup is ready to be served with Eba (Garri), Agidi, Amala, Semolina, Tuwo Shinkafa, Pounded yam
EGUSI SOUP – IGBO STYLE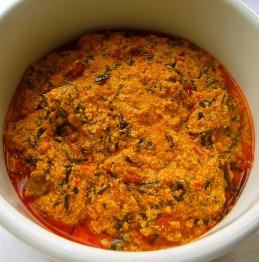 This Igbo style melon seeds soup is traditionally made with a variety of ingredients such as dried fish, assorted meats and condiments. There is a distinct taste in this dish due the higher proportion of melon seeds and leafy vegetables sparingly used .
Nutritional Data (per 100g serving)
Calories: 196kcal
Fibre: 2g
Carb: 12g
Protein: 13g
Fat: 10g
Vitamins: E, K Omega6
Minerals: Iron, Calcium
Notes: Though this dish is high in fat, it is high in good fats which provide essential fatty acids needed for healthy brain function, skin, nails and hair.
**Calorie count for this dish will vary depending on the other ingredients used to prepare it.
Preparation Time: 10 minutes
Cooking Time: 40 minutes
Serves: 4 people
Ingredients: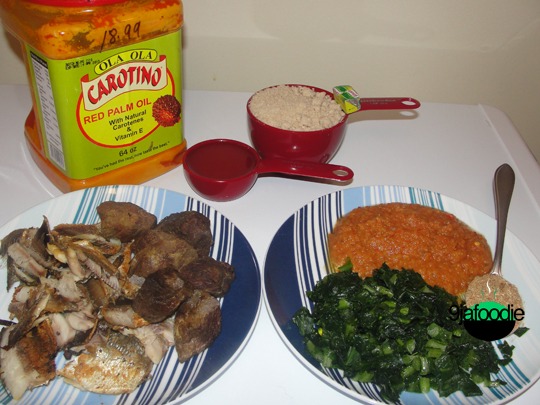 200g ground pumpkin (egusi) seed
400g of beef
50g of cooked and boned stockfish pieces
3 spoons of ground dried crayfish
1 small bunch of ugwu or bitter leaves
50ml of palm oil
2 seasoning cubes
1 small onions
4 large fresh tomatoes
1 teaspoon ground chilli powder
Direction: 1. Cut the beef into bite size pieces, season with 1 chopped onion and 1 seasoning cube. Add half a cup of water and boil for about 10 minutes or until tender. Set aside.
2, Mix the ground egusi in half a cup of water. Set aside. Also blend the tomatoes, 1 onion and chilli. Set aside.
3. Heat the palm oil in another pot and add the egusi mixture. Stir well and allow the egusi to fry a little. Then add the blend and stir well. Add the ground crayfish, second seasoning cube and stockfish.
4. Add 2 cups of water and allow to cook for 5 minutes. Then add the boiled meat and stir. Turn heat down and simmer for a further 2 minutes.
5. Wash and finely slice the ugwu leaves. Add to the simmering soup and stir in. Continue to simmer for a further 5 minutes to allow the vegetables to soften. Serve with cassava fufu or garri.
Yoruba Style Egusi Soup (How to get clumps in egusi soup)
Egusi
The main factor that sets Yoruba style egusi soup apart is the clumps of the egusi itself. Other factors include : Use of pepper base sauce and the presence of Locust beans.
Ingredients:
1/4 cup Groundnut oil*
3 table spoons palm oil
1 cup egusi
1 cup chopped spinach
1/2 cup pepper sauce
2 Bouillon cubes (Maggi)
1 Tablespoon Crayfish
1 teaspoon salt (to taste)
1 teaspoon locust beans
1/4 cup Ede (Dried shrimps) (Optional)
Precooked meat and fish of choice
Direction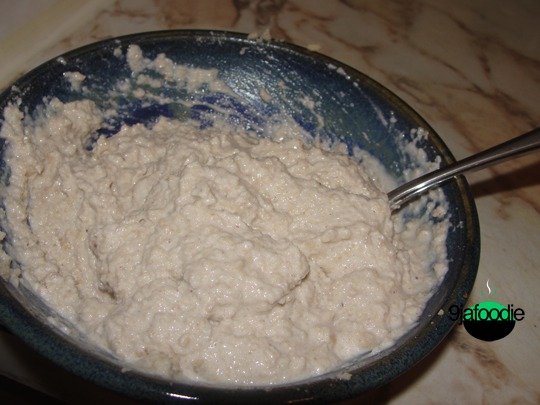 Combine the egusi with 2 table spoons of water, mix until you have a thick paste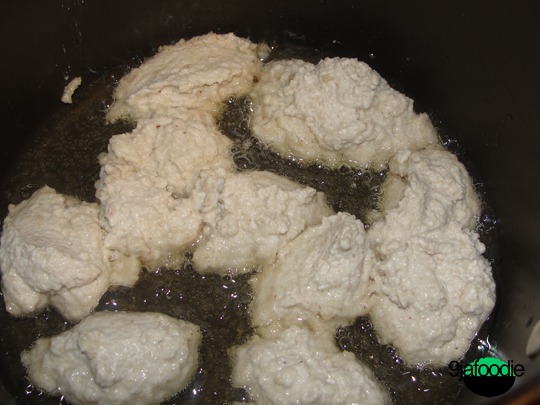 Set a medium sized pot on medium heat, add in the groundnut oil. With a teaspoon, ball up the egusi mixture and drop into the oil. fry for 3 minutes.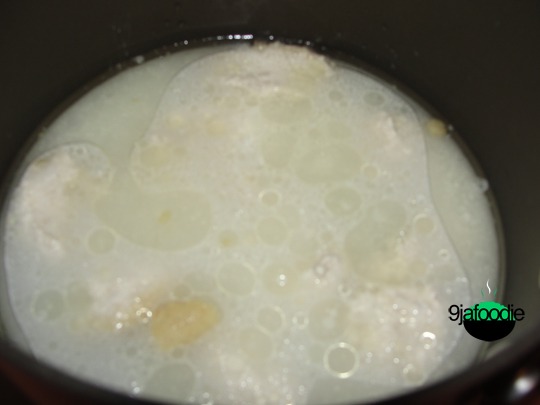 Add 11/2 cups of water into the fried egusi, cover and bring to a rolling boil.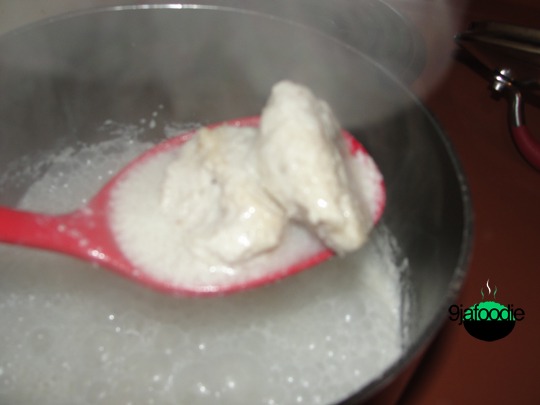 Break up the egusi clump into smaller bite size pieces.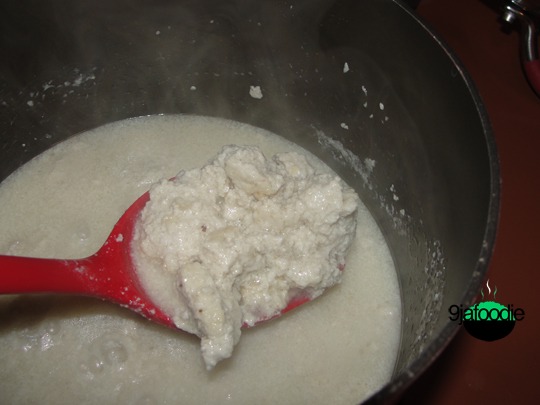 Add in the all other ingredients apart from the palm oil. Cover and simmer on medium heat for 10-12mins.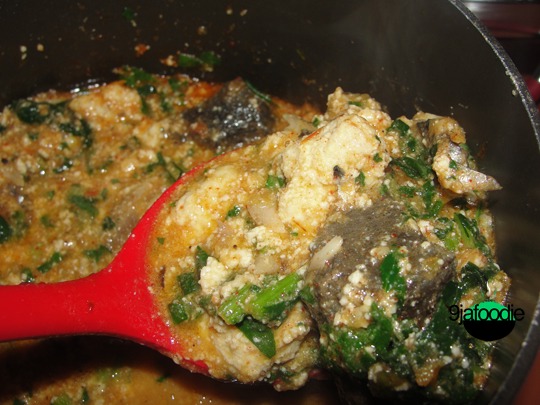 Stir the egusi carefully, taste and adjust for salt. Add in the palm oil, simmer for another 8mins.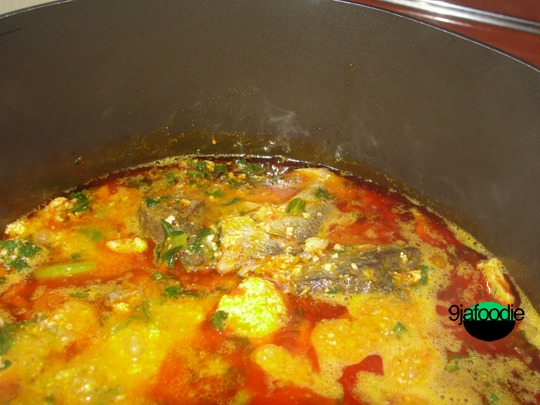 Finally, Serve your egusi with Amala, Eba, White rice or pounded Yam. Enjoy!!!
Please if you find this information interesting and helpful
Follow us now
Like
Share with family and friends
Drop your comments
Thanks for coming by 😊 to read... Much ❤️❤️❤️
Content created and supplied by: UnyiMatt (via Opera News )
Opera News is a free to use platform and the views and opinions expressed herein are solely those of the author and do not represent, reflect or express the views of Opera News. Any/all written content and images displayed are provided by the blogger/author, appear herein as submitted by the blogger/author and are unedited by Opera News. Opera News does not consent to nor does it condone the posting of any content that violates the rights (including the copyrights) of any third party, nor content that may malign, inter alia, any religion, ethnic group, organization, gender, company, or individual. Opera News furthermore does not condone the use of our platform for the purposes encouraging/endorsing hate speech, violation of human rights and/or utterances of a defamatory nature. If the content contained herein violates any of your rights, including those of copyright, and/or violates any the above mentioned factors, you are requested to immediately notify us using via the following email address operanews-external(at)opera.com and/or report the article using the available reporting functionality built into our Platform See More