Despite the fact that we all need food to survive as humans, cooking is still a very big chore for so many people. Personally, I think cooking shouldn't be a gender based thing because we all eat food. This idea of attributing cooking to women alone needs to be looked into as a matter of urgency.
I was scrolling on Facebook today where I came across the post of this handsome man, whose name is Peter Substance. It appeared that Mr. Peter just finished cooking a pot of stew for himself. But before he could achieved his goal, he went through some stress and hassles.
In the picture which he shared in a group called RantHQ, Mr. Peter's kitchen could be seen littered with sachets of ingredients that he used in preparing the stew. Some splashes of oil were sprayed on his kitchen floor and some used paper-bags could be seen around his pot. Everywhere looked really messy.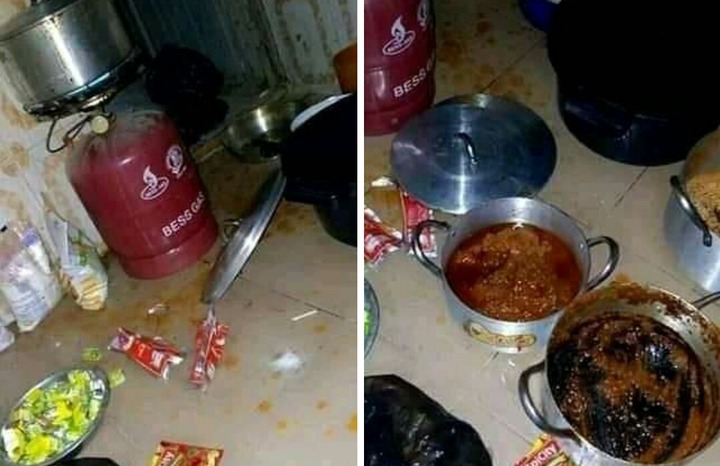 Not only that, people in the group also noticed a plate full of emptied maggi cube wrappers, estimated to be more than twenty. Though, it's not certain if he actually used the whole lot of maggi cubes in this one pot of stew, but it does raised the eyebrows of many people, which left some women asking him what he did with the maggi cubes. Some bags of salt were also spotted beside the cooking gas of Mr Peter Substance.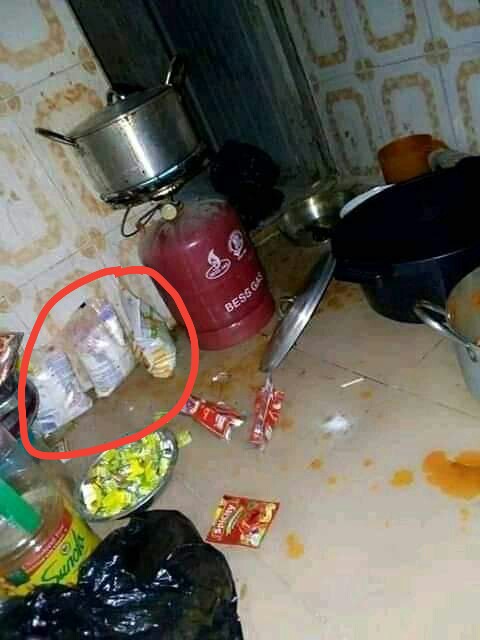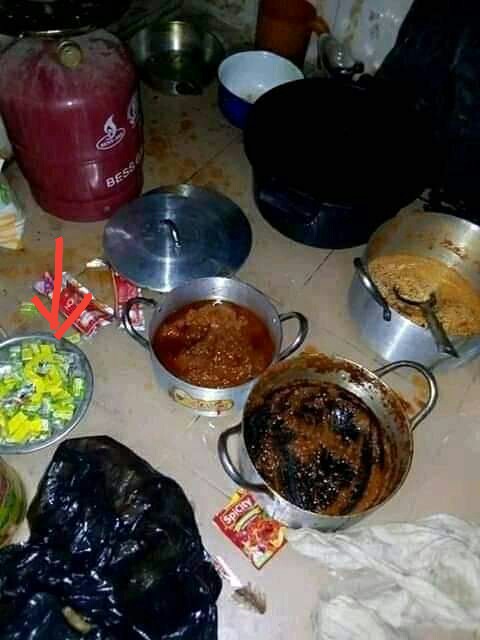 As if that was not enough, Mr Peter also burnt the pot of stew that he had to dished the stew into another pot as you can see in the picture; the kitchen was looking as if he fought a war. It was at this point he gave up and praised women for the hard work they put in the kitchen and the hassles they go through just to make different types of food for their man.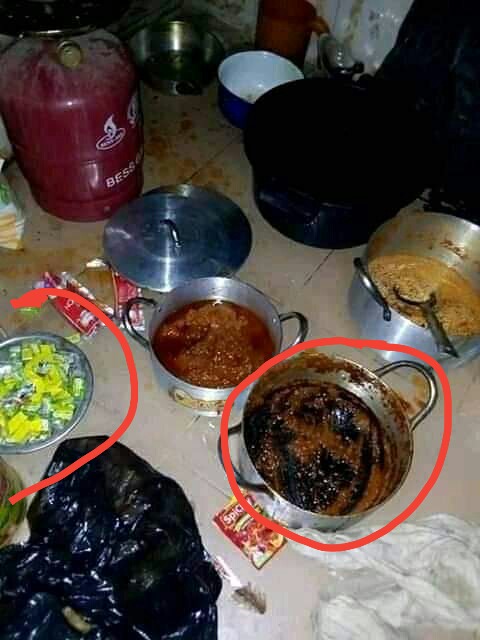 I am very sure if he hadn't tried to make a pot of stew for himself, he wouldn't have realized how stressful it is for women to make some desirable and delicious meals for their families to enjoy. We have so many men who do not know how to boil water but they are always quick to shout at their women when pepper or salt is too much in their food.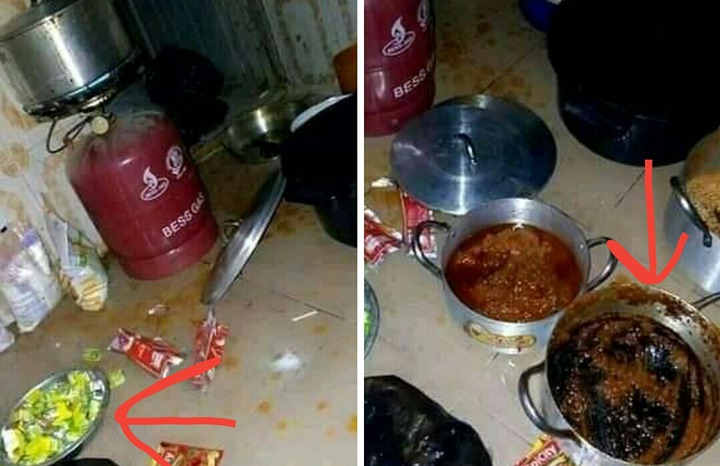 Despite the fact that cooking is not a gender based thing, we should always try, as men, to appreciate our women after they finished cooking. Even though we provide the ingredients, putting the ingredients together to produce delicious meal is a very magical thing that not everyone can actually achieve.
I am very sure that Mr Peter Substance will always appreciate women anywhere he gets to be served some good meal to eat. He has gotten some kitchen experiences, and of course he surely can tell that it's not an easy task to cook as he had always believed in the past. Check out some reactions to this post.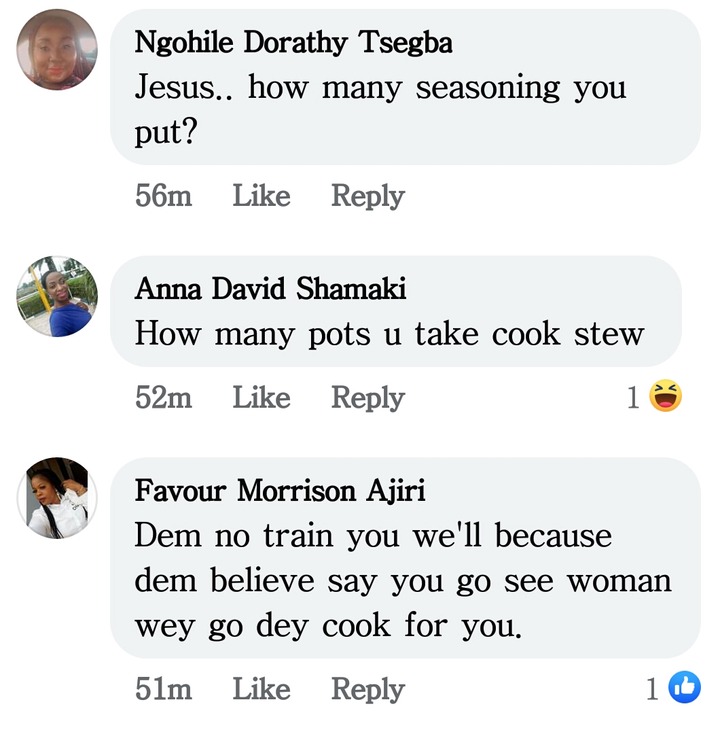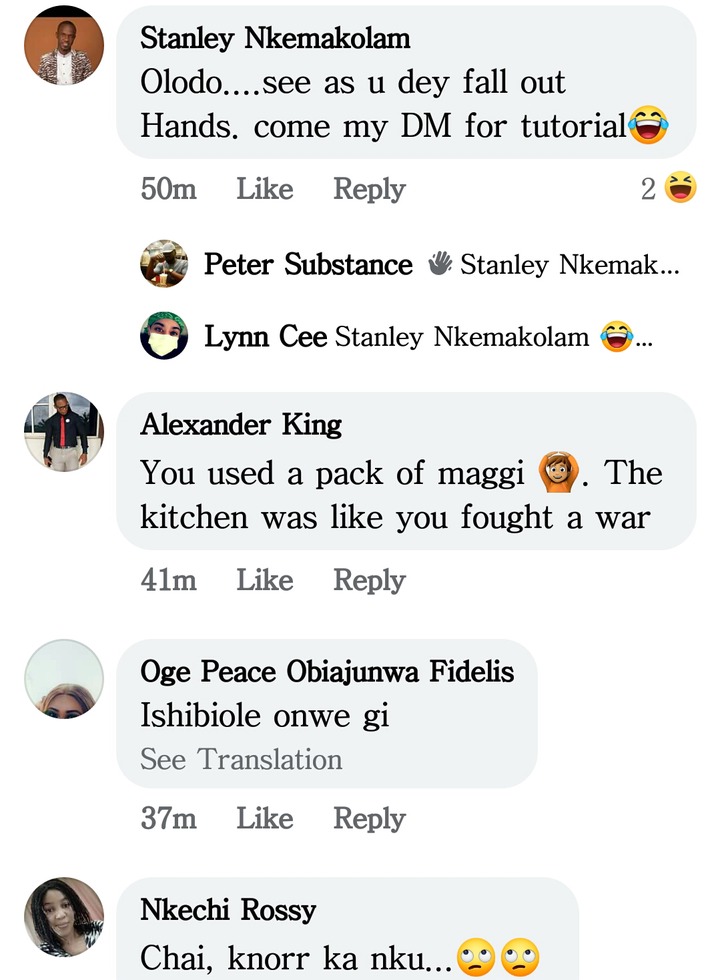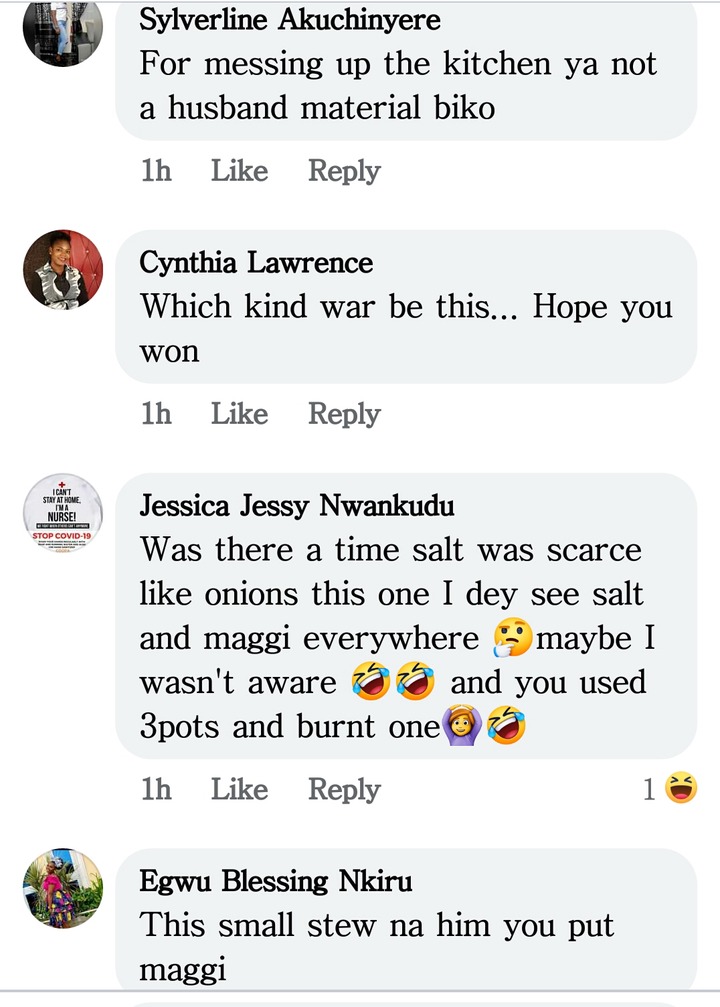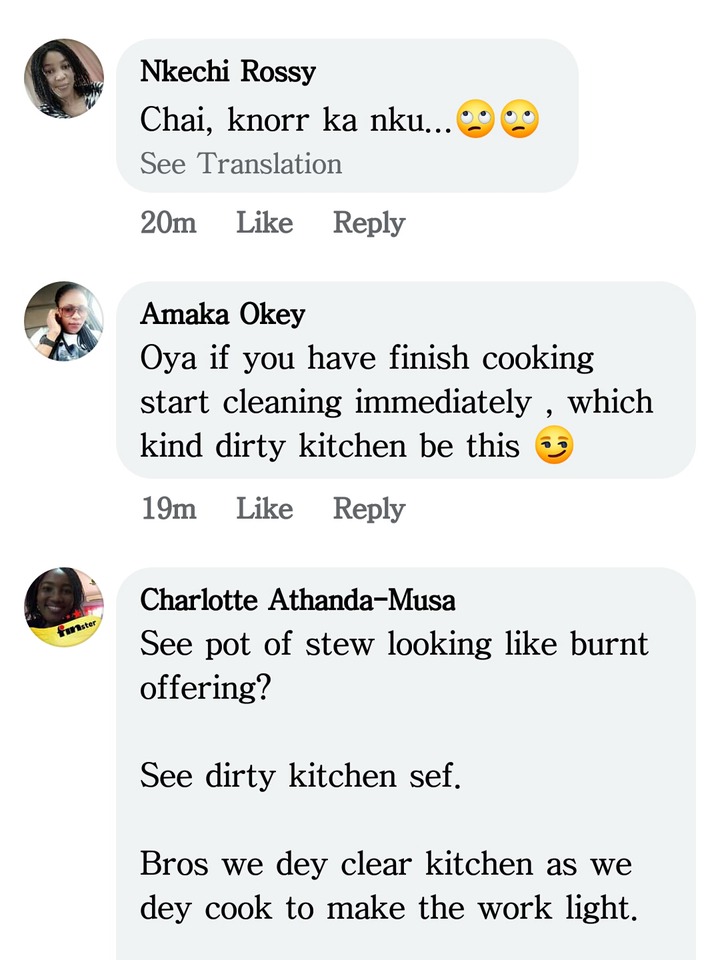 What do you have to say about this wonderful work Mr Peter has done?
Content created and supplied by: Osxaxs (via Opera News )