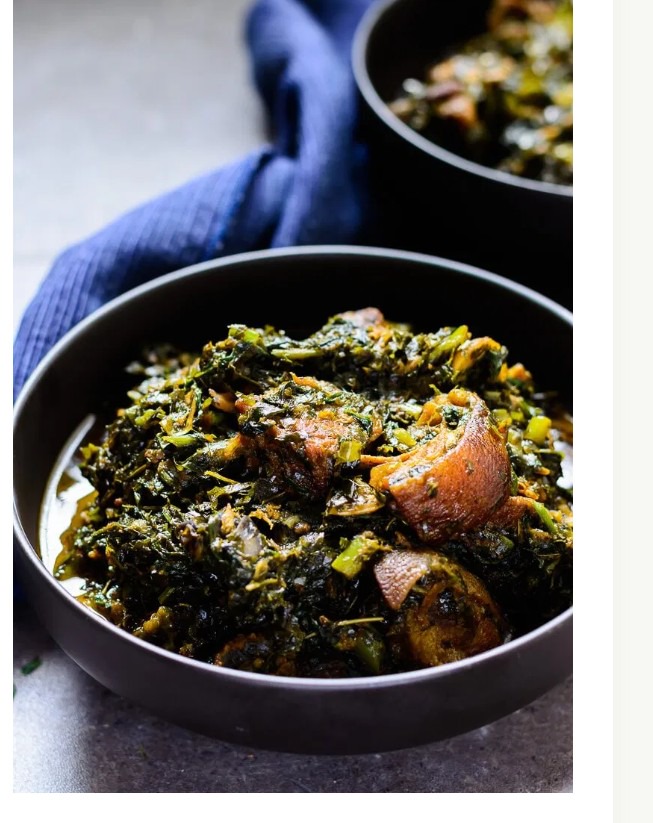 Can you cook? Many would want to say yes, simply because they can cook simple food like indomie and spaghetti . But when it come to a serious type meal like Afang Soup preparation, a lot more people would love to employ the services of an expert, or better still, they might choose to eat from outside the home.
As delicious as Afang Soup is, it can take quite a simple step to get it done. Afang Soup is very tasty. One who eats it for the first time, would surely love to ask for more. Some men choose to marry from Calabar or Akwa Ibom so that their wives would be cooking their preferred food for them, most especially the Afang Soup. It is believed that the Calabar and the Akwa Ibom women are good at cooking. Just as it is true that Afang Soup is a traditional meal of the Cross River and the Akwa Ibom people. This soup is often serve to visitors in an important occasion, ceremonies and, or in social gathering. They call it "Ukwuoho Afang." That is, Afang Soup that is cooked with a lot of red oil, absent of water, and with sumptuous chewable.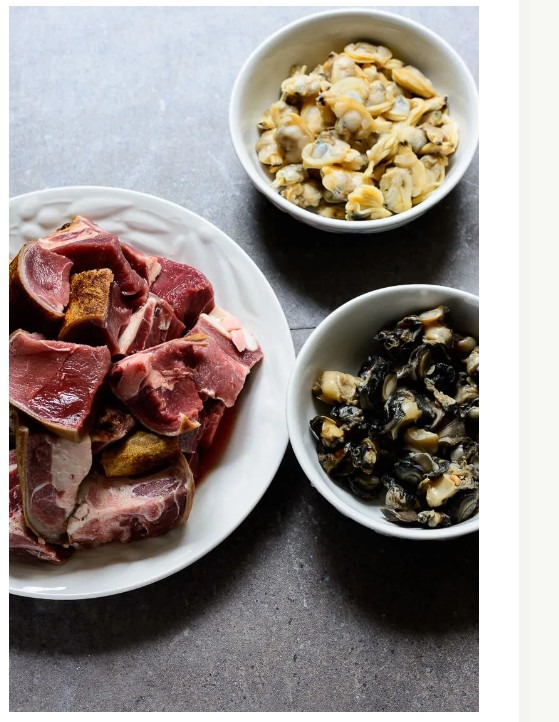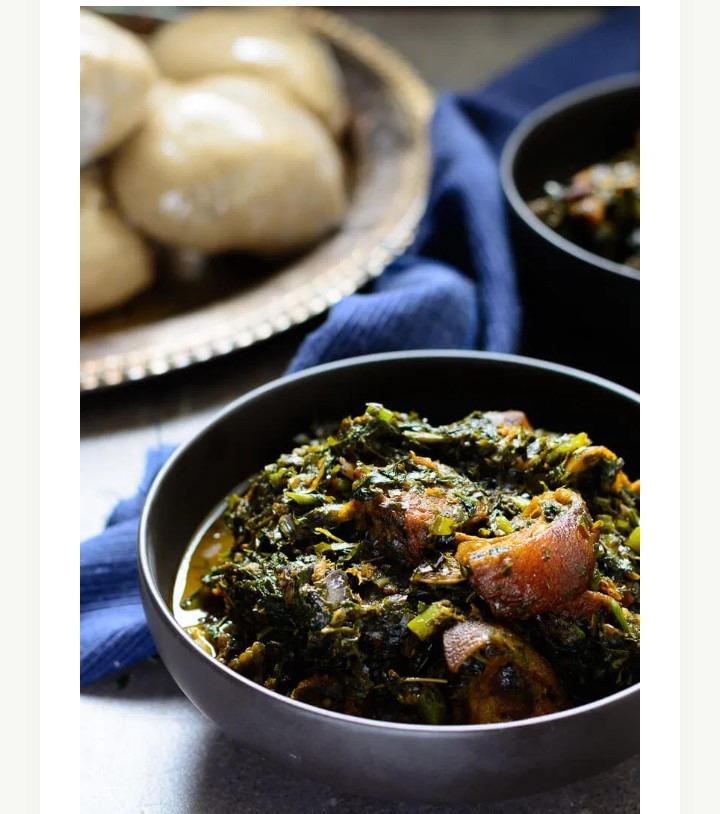 Just as the Annang, Ibibio, and the Efik people of the two sister states of the south south, Akwa Ibom and Cross River, refer to it as Afang. Other parts of Nigeria have been calling it Ogazi. The Cameroonians call it Eru. And its botanical name is known as Gnetum Africantum. Apart from Nigeria, Afang leaves can be found in Cameroon, Angola, Congo and Garbon. These are the places in Africa where Afang leaves could be found in commercial quality. In spite of the fact that Afang leaves are known to be growing wild in the rainforest vegetation of Africa, yet, it can be grown domestically in the garden.
There are different ways by which Afang Soup could be prepared. Recipe may differ from one person to another depending on your financial strength to obtain them. But the basic ingredients that would make the soup to have the noble status of Afang Soup remain sacrosanct. However, in this article, we endeavor to bring you the general method by which Afang Soup could be prepared. When I say Afang Soup, I mean the original Afang Soup that a typical Calabar woman would prepare for her family. It is called "Ukwoho Afang."
First of all, you must know how to buy the ingredients from the market. When you go to market, buy goat meat at N500. Buy smoked catfish at N500. Look for someone selling freshly greener Afang leaf. Be careful that you do not buy the one that is drying out, unless you don't really want to perceive the strong aroma of the Afang leaf while cooking. You can buy the Afang leaf at N500, then look for water leaf that have tiny ears and buy it at the rate of N200. Obtain one bottle of red oil, crayfish, and shell periwinkle at N350, N200, and N150 respectively. Ensure that you buy stockfish head at N500, snail at N700, processed periwinkle(none shell) at N300 and fresh pepper at N50. It is believed that you should have salt, onions and maggi cubes(preferably star maggi or Knur Cubes) at home. If not, endeavor to buy them from the market at the rate of N50 each. Now your condiments are ready and you are back home.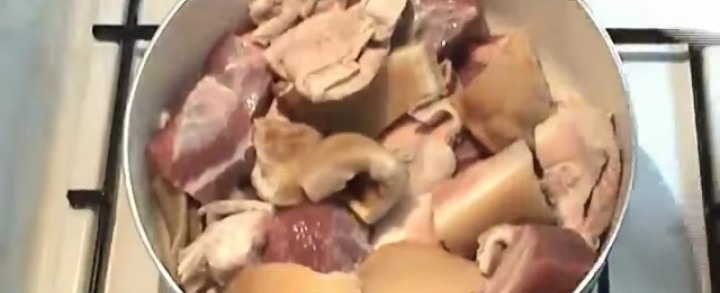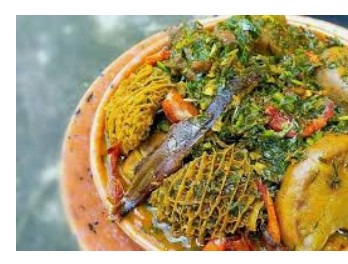 There are some of these recipes that must be prepared in the market before going home:
Grind the Afang leaf with a grinding machine, also the crayfish, but separately.
Slice the water leaf as well and wash it thoroughly to ensure that there is no sand trapped on it.
The posterior end of the shell periwinkle must be cut off at home and the prepared periwinkle washed with clean water to ensure that the black dirt on the shell is completely removed. Keep washing it with more clean water until the water becomes clear and colourless.
Break the shell and remove the snail. Snails have a lot of slippery fluid on their body. Pour some quantity of salt on the snails after you have removed them from the shell. This is to enable the gummy substance to reach a breaking phase. Wash it off with clean water and pour some quantity of garri on the snails in turn. Massage the snails with the garri to completely do away with the gummy substance. Wash off the garri from the snail with clean water, and now it is ready for use.
Put some quantity of water in a bowl, add a little amount of salt to the smoked catfish. With your finger, scrape the salty skin of the catfish to ensure that there is no sand trapped on it, and wash it with clean water.
Break the stockfish head into pieces. And wash it with clean water. Wash your goat meat with clean water.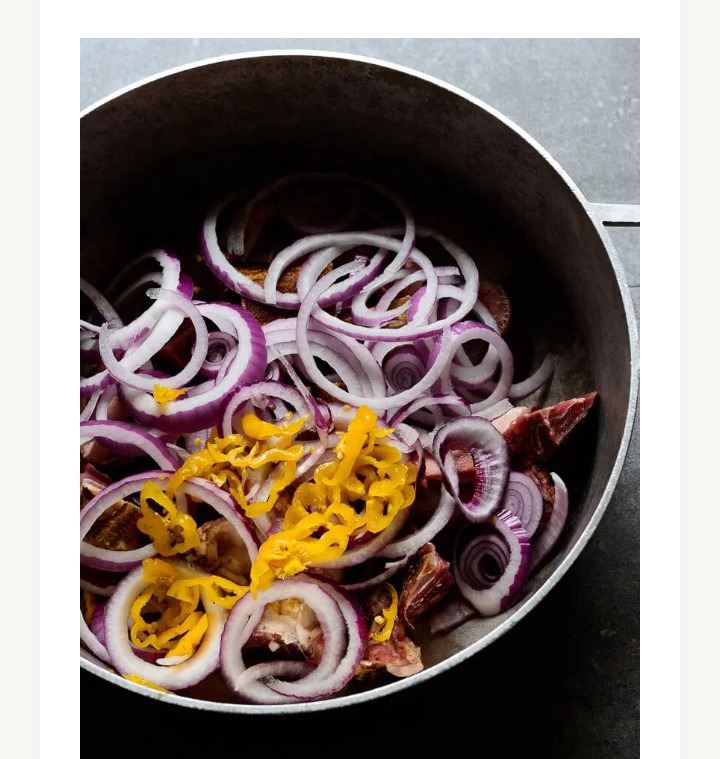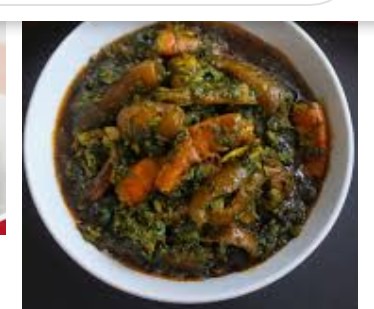 You are close to starting the preparation of your Afang Soup. But you must steam some recipes to ensure that they have good taste.
Wash your pot clean. And steam the meat, the snail, the stockfish and the shell periwinkle at the same time. Do not add water to it while steaming. The water in the body of the ingredients would be sufficient to complete the steaming process. But you must add two cubes of Maggi, grounded fresh pepper, some quantity of sliced onions and a leveled tablespoon of salt to it. Allow the contents of the pot to be done under 10minutes. Once this is done, the cooking process follows.
Now, with the pot of the steaming condiments, break your smoked catfish into it. Put one cooking spoonful of water and allow it to steam for the next 2 minutes. Pour into the pot your water leaf, and add more grounded fresh pepper, and the processed none shelled periwinkle at once, and allow it for 30 seconds. Add your grounded fresh Afang leaf, along with crayfish, a little quality of salt, one or two more cubes of Maggi and almost one-third of a bottle of palm oil. Turn the soup on fire with spoon to ensure all the recipe have mixed quite evenly. Under one minute, bring it down from the fire. Your Afang Soup is now ready to be served.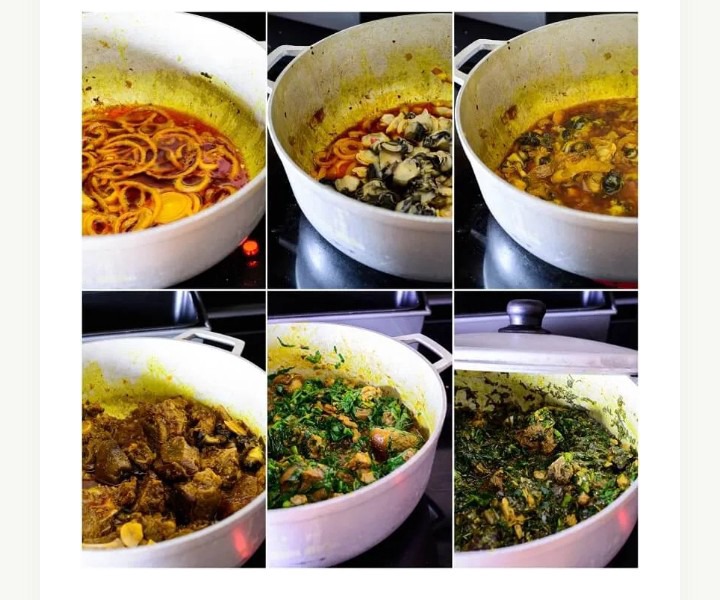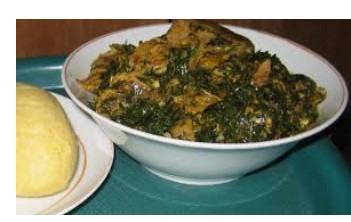 You can enjoy eating your Afang Soup with Egba. But the best balls for Afang Soup is pounded yam or foo foo. It is more enjoyable with your family, guests and friends. Once the soup has passed one night in your kitchen, while simmering it in the morning, it is impose to add some amount of red oil once again. Serve it hot with warm pounded yam or foo foo. I tell you, it could be so delicious to your taste so much that you overfeed yourself.
Content created and supplied by: Penason (via Opera News )
Opera News is a free to use platform and the views and opinions expressed herein are solely those of the author and do not represent, reflect or express the views of Opera News. Any/all written content and images displayed are provided by the blogger/author, appear herein as submitted by the blogger/author and are unedited by Opera News. Opera News does not consent to nor does it condone the posting of any content that violates the rights (including the copyrights) of any third party, nor content that may malign, inter alia, any religion, ethnic group, organization, gender, company, or individual. Opera News furthermore does not condone the use of our platform for the purposes encouraging/endorsing hate speech, violation of human rights and/or utterances of a defamatory nature. If the content contained herein violates any of your rights, including those of copyright, and/or violates any the above mentioned factors, you are requested to immediately notify us using via the following email address operanews-external(at)opera.com and/or report the article using the available reporting functionality built into our Platform See More