A Young Man Identified as has taken to twitter to share what he saw in the Sharwama he bought for breakfast. The Man was left in total shock after he found an unexpected additive in the Sharwama.
According to him and the picture shared on his Twitter page, he found little quantity of rice in the Sharwama in contrast to the normal incentives that should have been added. He was left to wonder and worry about what he bought. To him, it's very strange to find something like that in such Snack.
See His Post;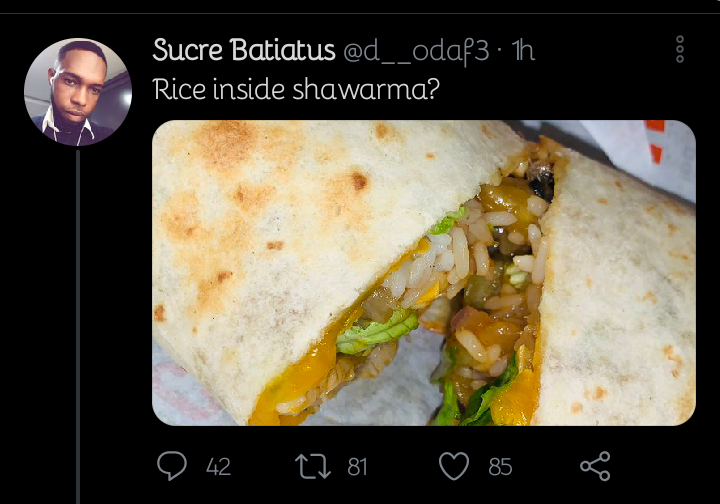 See the Sharwama is question;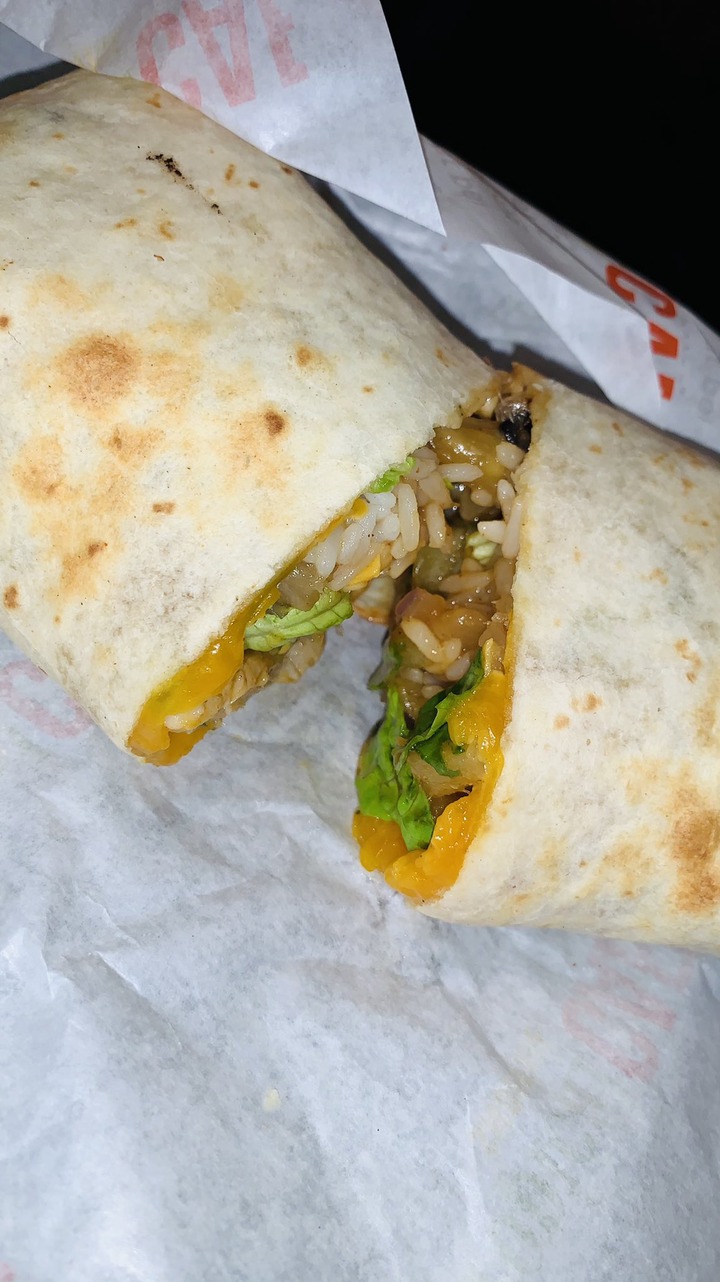 His post gathered lots of reaction as some of his Followers were doubting the genuineness of the Sharwama and they questioned him whether he bought the right snack or he made a mistake. Some people tried to clear his doubt and told him that the snack could have been something else or what he assumed to be rice isn't rice, maybe it some additives that takes the look and form of Rice.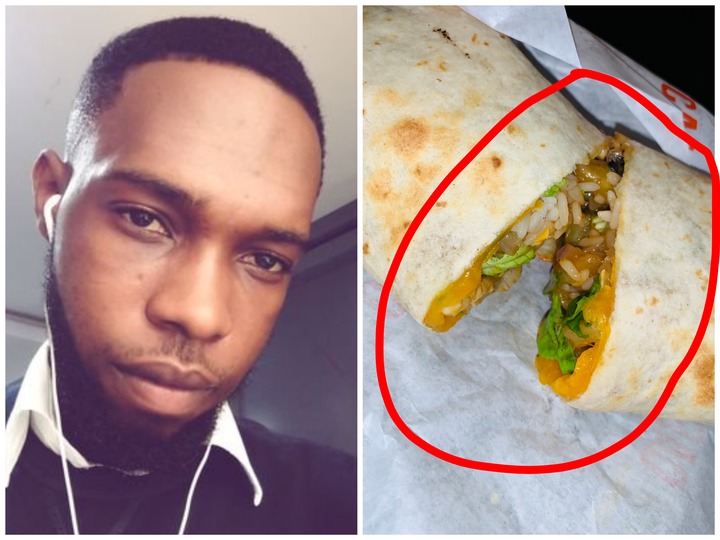 Some people also condemned the seller of the Sharwama as they feel they were too selfish and business minded that they didn't consider customer's interest. However, the Man is still worried about what he bought and it looks like he won't be eating it, if he doesn't get the answer to how the rice got into the 'Sharwama'
Content created and supplied by: FastNews04 (via Opera News )