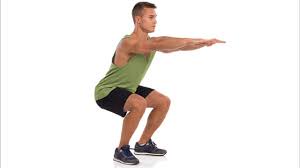 Squats are considered one of the best exercises for their benefits, for the type of functional movement that is applied to daily life.
Squatting puts many muscles in your body in motion: quadriceps (front of the leg), adductors (inside), glutes, hamstrings (back of leg), calves and lower back.
Not many exercises move so many muscles in one movement, so doing them every day, brings you great benefits. Below are benefits your body gains from squatting:
1. They help develop flexibility around the hips when done correctly and gradually increase the range of motion.
2. The muscles you use to squat are the same muscles you use to jump, run and sprint, so you will have more resistance.
3. Squats burn a lot of calories and stimulate the cardiovascular system. Not only do you burn calories while doing squats, but you continue to burn for the next 24 hours, and this due to the intensity of the exercise.
4. By working the longest muscles of the body, the bone density of the spine, hips and legs is increased, which helps prevent osteoporosis, especially in women.
5. If you add a certain weight gradually, it is an excellent anaerobic, so your muscle mass will increase.
6. With a good repetition work, without the need of so much weight, it helps to tone the buttocks, to define them and give them strength.
7. They improve posture, because when doing a squat, the abdominals and spines are also exercised, which work as a support to maintain the position of the back.
Squats require a lot of effort, so they need to be done correctly to avoid injury, but doing this exercise pays off much more than any other. Therefore, they are recommended at the beginning of a bodybuilding routine, once the previous warm-up is finished and always under the supervision of a specialist or trainer.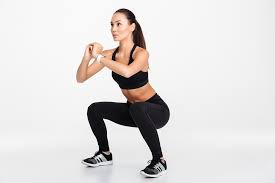 Content created and supplied by: Greenlanda (via Opera News )