Mrs Hilda Ezeala, a petitioner before the independent investigative panel on Human Rights violation by the defunct SARS and other units of the police, has petitioned the panel over the alleged disappearance of her son.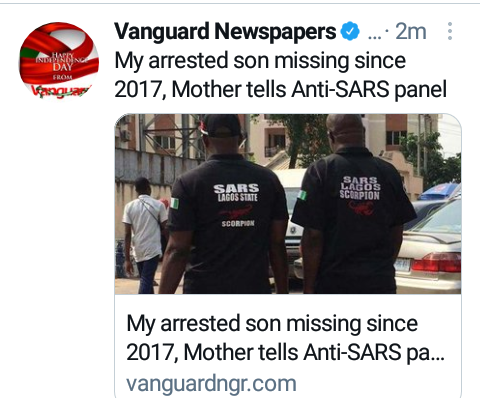 Eric Ezeala was arrested four years ago.
Eating late at night can cause these four diseases
Experts have been warning that everyone should stop eating late particularly at night because the digestive system may not digest the food properly.
According to a Nigerian doctor with the Twitter handle @firstdoctorr, "Eating late at night can cause:
#1. Acid reflux and heartburns
#2. Raises blood sugar levels
#3. Raises your risk of having heart diseases
#4. Raises your chances of having obesity (pot belly).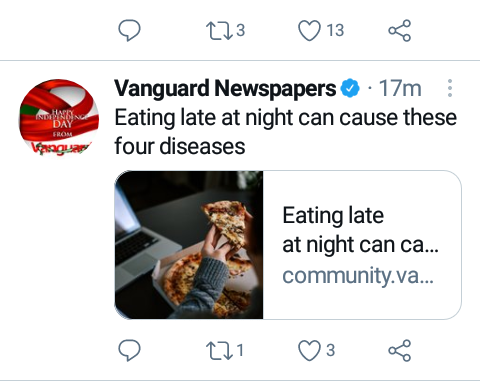 Diversification: FG to consider mining, agriculture as viable options
President Muhammadu Buhari on Tuesday said his administration was committed to diversifying the nation's economy from dependence on oil and gas using mining and agriculture sectors as viable options.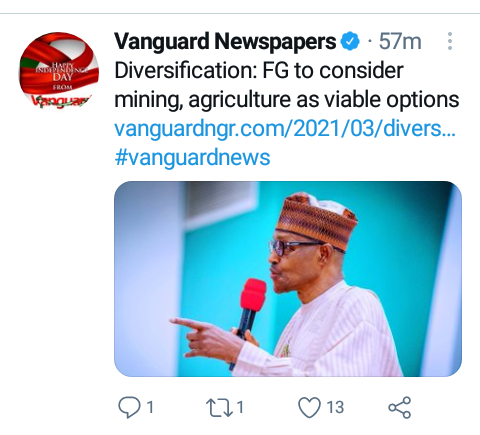 Content created and supplied by: Oluwakayodenews (via Opera News )