Menstrual cramps (dysmenorrhea)can be described as the pain around the lower abdomen experienced by most women before and during their menstrual cycles. These pains leads to frustration and in some cases might affect their daily activities before the period ends.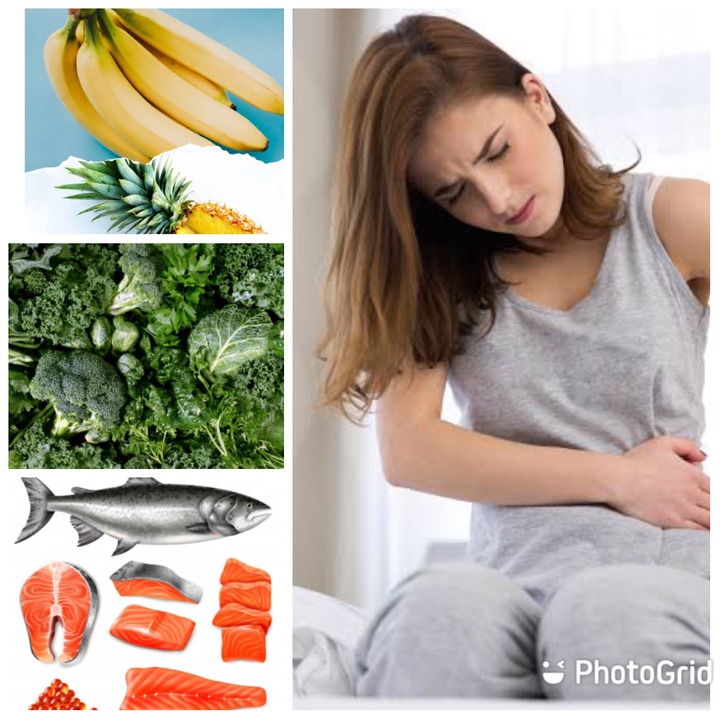 Below are some of the diets you should increase their intake during menstrual period so as to relieve the menstrual cramps as stated by experts in the field of medicine:
1. Water: Water helps to relieve pains during menstruation because it prevents the body from retaining water. If you're not feeling like drinking water,eat fruit that contains alot of water such as watermelon.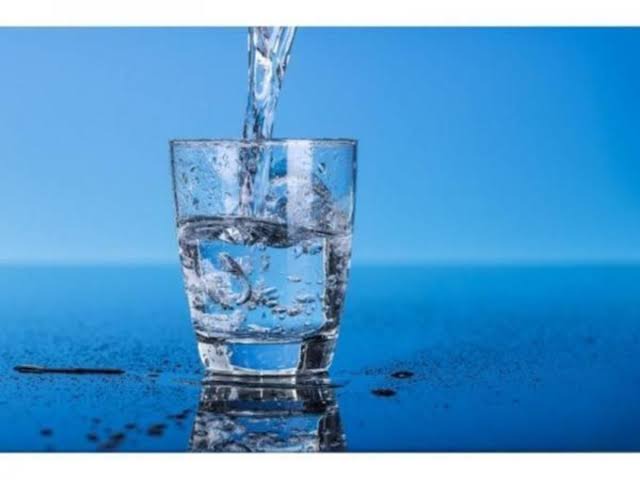 Taking warm liquids like tea also really helps in lessening the cramps.
2. Eggs: Eggs are rich in vitamin E,B6 and D. These vitamins are pain relievers.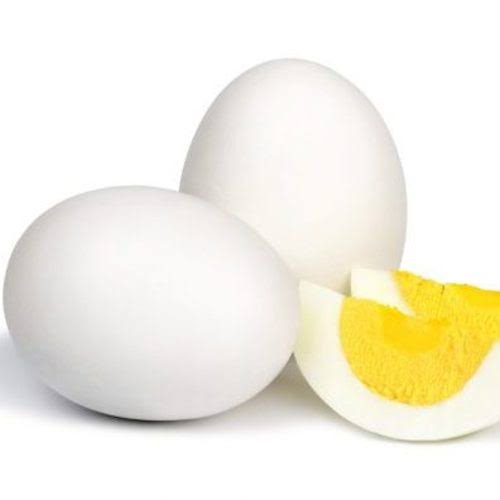 So, taking few eggs during menstruation will help to reduce the menstrual pains
3. Salmon and Fish: Cold blooded fish and salmon are rich in a fatty acid known as Omega-3 by ,which helps to decrease inflammation and general abdominal pains during menstruation.
Salmon is also rich in vitamin B which is known as a good source of calcium that helps in relieving pains during the menstrual period.
4. Banana and Pineapples: According to dentitian,banana is a good source of potassium and vitamin B6, which help in relieving cramping symptoms during menstruation.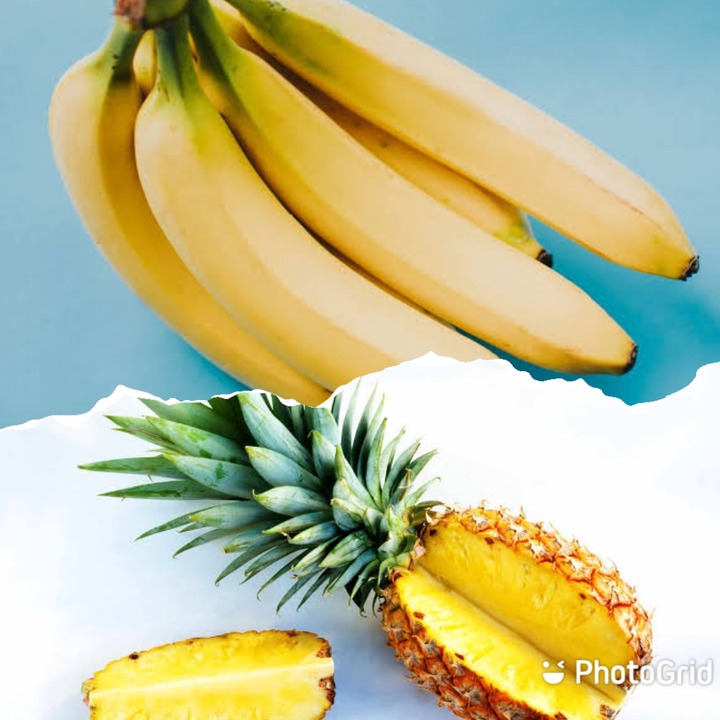 Pineapples contains an enzymes which prevents inflammation, bromelain. This two fruits, thereby helps in relieving pain during this period.
5. Leafy Greens: Monthly period leads to loosing of blood from the body. This means that,a woman is loosing iron, which might leads to general body weakness.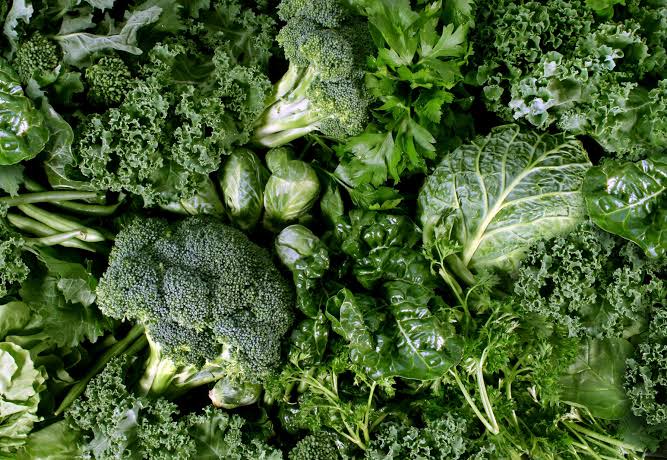 Try to increase the intake of leafy greens such as spinach during this period inorder to replenish body iron and relieve pain.
The above Diets will greatly help in relieving menstrual cramp. Any addition from you is highly welcomed.
Content created and supplied by: Legend_Abdourl (via Opera News )