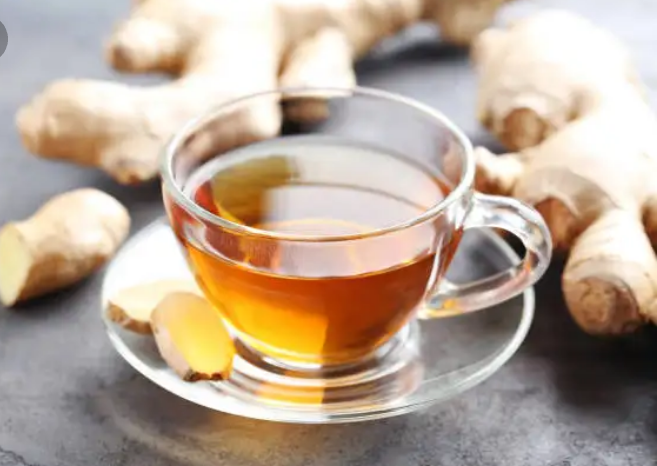 INGREDIENTS
• 1 garlic clove
• Fresh ginger root
• Honey
• Lemon or lime (optional)
STEPS:
1. Boil a pot of water.
2. Slice the garlic and ginger into 1/8" slices. When you're done slicing you should have 1–1 1/2 tablespoons of garlic, and 2–3 tablespoons of ginger. Add to your cup.
3. Pour a couple tablespoons of honey over the garlic and ginger. Add more if you prefer sweeter tea.
4. Add a slice of lemon or lime, or some lemon or lime juice, to your cup. This is optional, but does add a nice flavor.
5. Pour the boiling water into your cup and let it sit for a few minutes. You don't have to worry about over-brewing the tea, but it will need to cool down before you drink it. If your throat is sore, now is a great time to position your head over the tea and inhale the steam. This will increase circulation to your throat and sinus, therefore helping to make them heal quicker.
6. Enjoy your tea.
Have it up to three times a day for very sore throats, and reuse the sliced ginger and garlic up to three times before slicing more. 
Remember to share this post.. You will be helping alot of people because information is power.
Kindly drop your comments also.
Content created and supplied by: Chris_B (via Opera News )