Kemi Olounloyo, a Nigerian journalist, blogger, activist, and social media personality has cried out over the health challenges she's has been facing in recent times.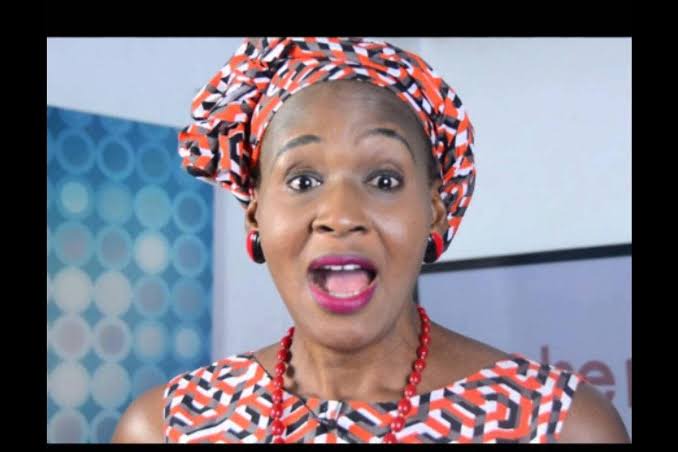 While urging Nigerians to pray for her because she could barely walk well with her legs any longer, Kemi on Monday afternoon revealed that she has swollen legs and feet, just as her doctor has prescribed that she do a Doppler test worth N80,000 to rule out possibility of having DVT.
Consequently, the controversial journalist revealed that she will be offline for some days, as she needed enough rest, because she's feeling weak and dehydrated.
In her words, she said: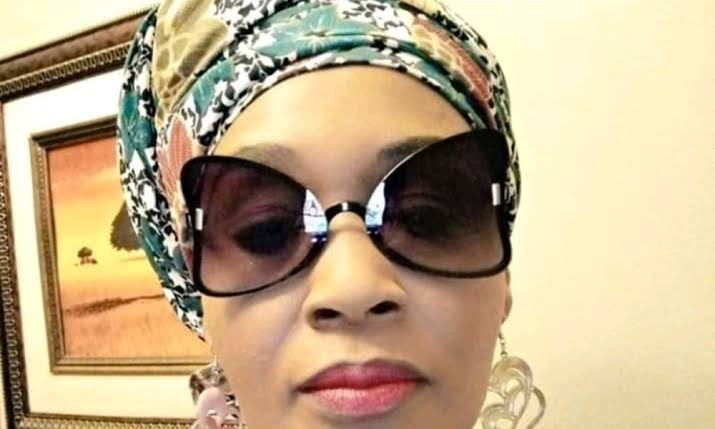 "I left my doctors. Both legs & feet swollen and numb. I will be having a doppler test N80K to rule out DVT. Diuretics and Neurontin on board. Bed rest elevated. God be with me and all the #RevolutionNow #EndSars family weekend at #OccupyLekkiTollGate We are one.
PRAY FOR ME. I LITERALLY CANT WALK WELL."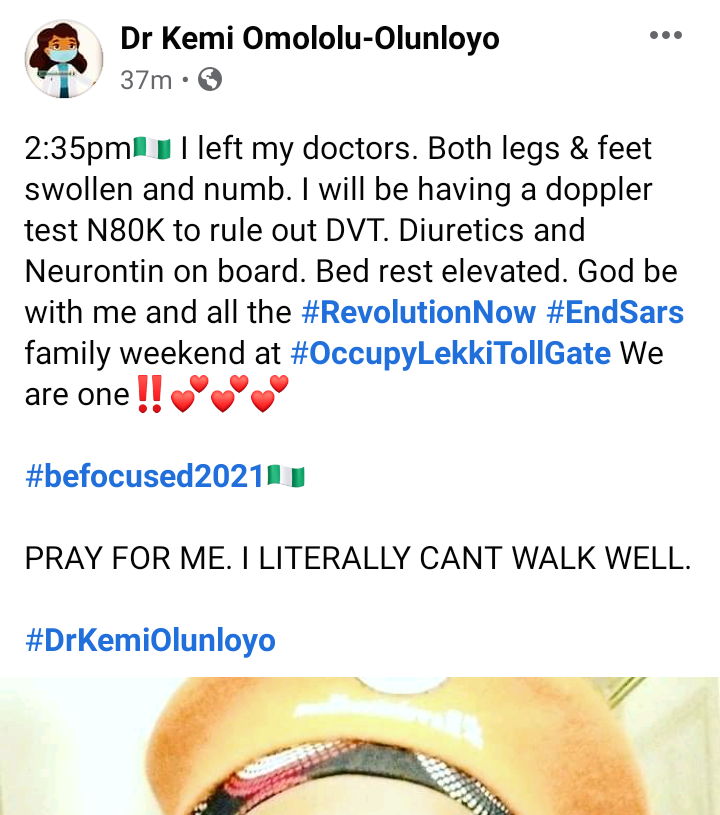 To this end, many Nigerians who reacted to the development, sympathize with the veteran journalist and asked God to grant her speedy recovery from her health challenges.
On the other hand, some said Kemi should travel abroad to get herself treated because healthcare system in the country is ill-equipped.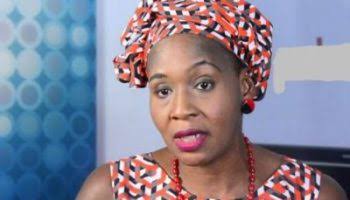 But in your view, do you think this health challenge is worth travelling overseas to treat ?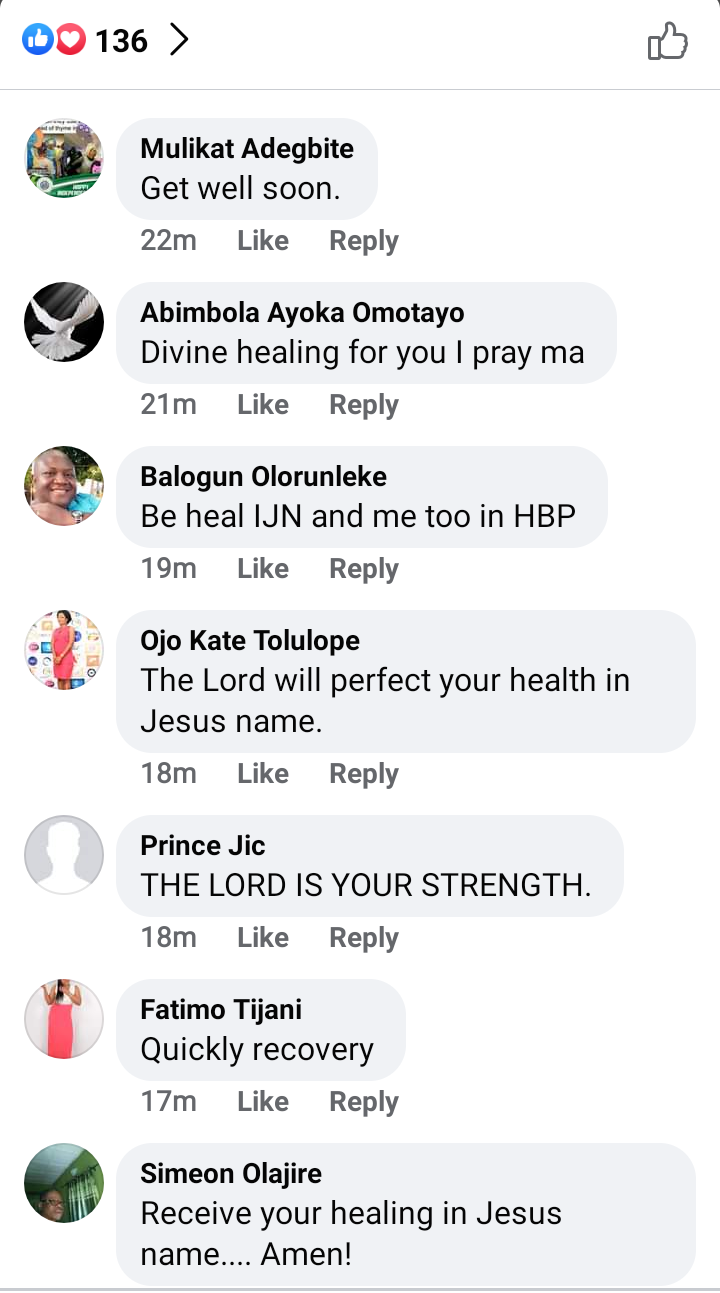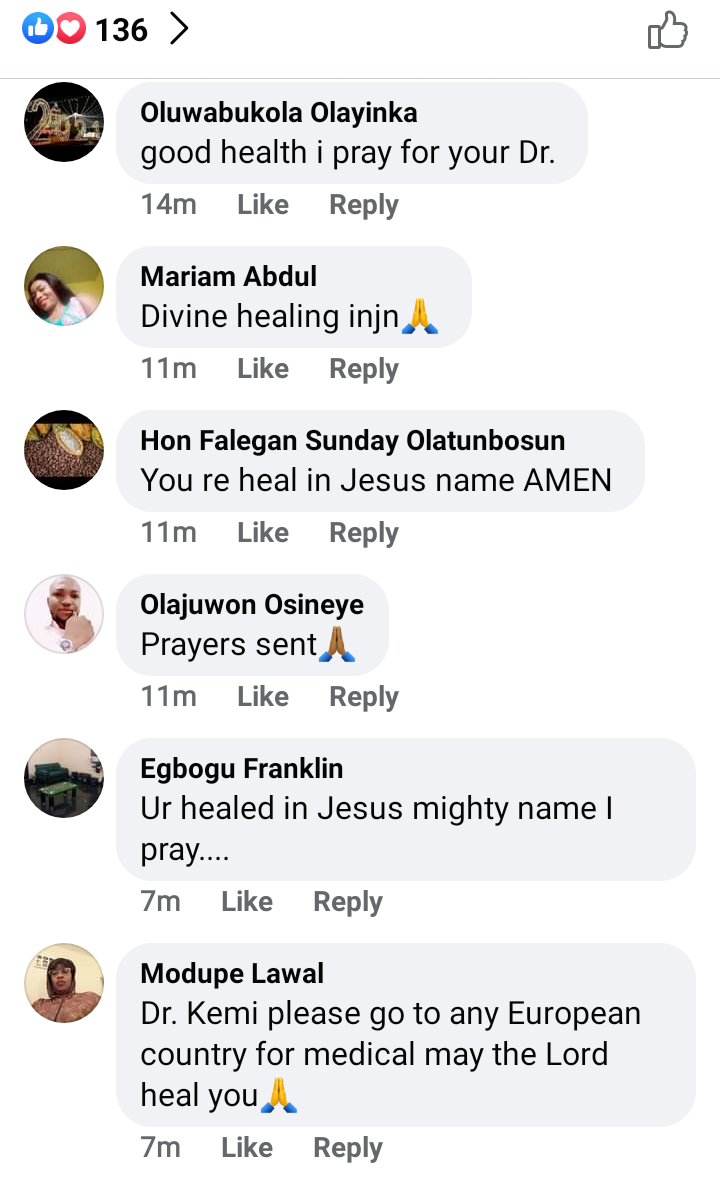 Content created and supplied by: Harmonizemedia (via Opera News )