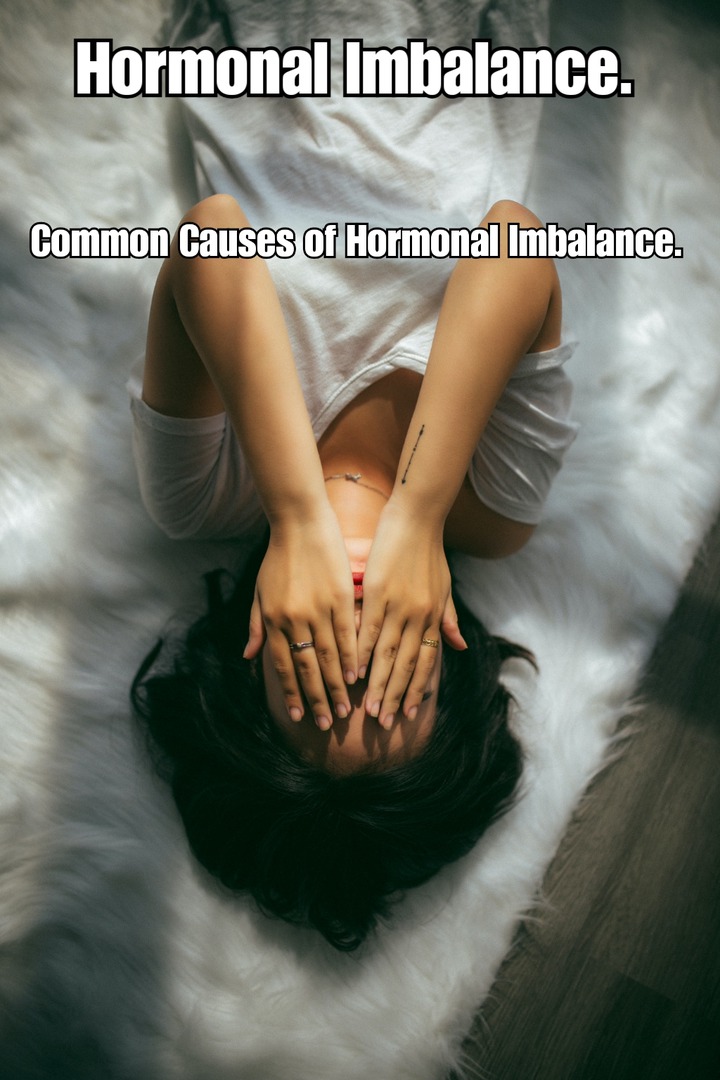 Hormones are chemical substances produced by endocrine or ductless gland and they stimulate the activities of organs in the body. Hormonal imbalance occurs when there is more or little of a particular hormone in your body. The main endocrine glands in the body are pineal glands, adrenal glands, gland of the gonads, thyroid and parathyroid glands, pituitary gland and pancreas (islet of Langerhans).
The symptoms of hormonal imbalance are depression, infertility, dry skin, incessant hunger, increased thirst, frequent urination, tiredness, weight gain or weight loss, high blood pressure, hair loss, headache, irregular periods, increased or deceased heartbeat, blurred vision and softening of the bones. Also note that the symptoms of hormonal imbalance depends on the type of hormone that is not functioning properly.
Hormonal imbalance are caused by stress, eating unhealthy foods and medical conditions. The causes of hormonal imbalance are stress, cancer, iodine deficiency, obesity, menopause, trauma, diabetes, prader willi syndrome, addison's disease, hypothroidism and hyperthyroidism. Eat healthy foods and maintain an healthy weight.
Herbs like ginger, scent leaf, butter leaf, aloe vers, cinnamon and lemon can be used in treating hormonal imbalance. Eat lots of fruits and vegetables and also reduce your salt and sugar intake. Comment below to ask questions and give suggestions. Please don't forget to like, share and follow me for more updates.
Content created and supplied by: Adeola345 (via Opera News )