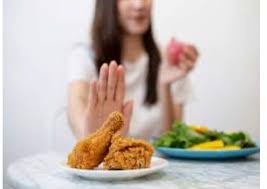 3 ways to prevent stress eating when you're stuck at home.
1. Drink plenty of water and fluids
When you are stuck at home, you are likely to be hungry all the time, so in order to prevent overeating, you need to drink plenty of water. When you are dehydrated, it will lead to mood swings and lack of attention which can lead to bad eating habits.
2. Reduce your boredom
When you are bored you are likely to crave food all the time because of your boredom. This is a great time to pick up some hobbies and probably find something new or things to do which will help you unload your boredom and experience a significant lack of hunger.
3. Get up and move around
Staying in one place is not a way to get rid of stress. When you have too much time on your hands, you tend to overeat, so pick up your workout equipment and go to your favourite gym or you can take a stroll or jog.
Content created and supplied by: Snowghost (via Opera News )