How Do I Tell My Hubby My Womb Was Damaged From Past Abortions I Did?- Lady cries out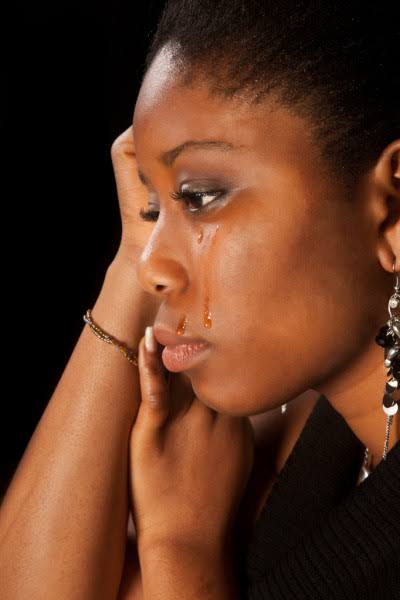 My husband and I visited his mother yesterday. As expected of a good wife, I excused myself to go prepare lunch for everyone. It took me about three hours to prepare our lunch of egusi soup and pounded yam.
I stepped out of the kitchen to the sitting room but I couldn't find my husband and his mother. I called out my husband's name but no response. As usual, I thought he had gone to sleep in his room.
On getting to his room, I couldn't find him. So I went inspecting the other rooms. I was about turning around to check the compound when I decided to check if his mother was in her room.
I was about knocking when I heard two people arguing. Those voices were that of my husband and his mother. What could be the cause of such heated argument? I wondered. I stepped closer to the door and pressed my right ear against it so I could catch what the argument was about.
My husband's mother was telling him to either get another wife or get someone else pregnant since I haven't gotten pregnant for over four years of marriage. My husband responded that it was against his belief and children would come at God's time.
Tears rolled down my face. What do I do? I walked back to the kitchen, cleaned my face and pretended as if nothing happened. I set the food on the time table before going to the sitting room to watch television though my mind wasn't there.
It was during my lost in thought that memories of the past came to me. I remembered my university days.
I met Priscilla in 200Level during entrepreneurship orientation on the third day of resumption. The school made it mandatory for all students in second year to learn a trade.
Priscilla was very outspoken and funny. She made our seat row lively. I quietly sat listening to her jokes.
After the orientation, I stood to leave. In an attempt to use the exit door, I missed a step and fell. It was Priscilla and her friend Andrew that came to me and helped me get up.
People around started laughing at me. I was very embarrassed and bowed my head in shame.
Priscilla and Andrew told me to ignore them. They helped me pick up my books and walked me to the bus park. During our walk, they kept cracking jokes to take my mind off what happened. At last, I started to laugh. It was at the park we exchanged names before we separated and boarded different buses.
Three weeks later, I was in the cafeteria ordering a bottle of coke and a plate of fried rice when a hand tapped my shoulder. I looked back to find Priscilla and Andrew smiling at me. I shyly responded to them.
They placed their orders and we sat to eat together on a table. We discussed and laughed at so many jokes. It was fun being with them. Then I stood up to leave for class after collecting their phone numbers.
I started chatting with them on WhatsApp and we hanged around most times.
After examinations, we waited in school for our group project defense. It was during that period Priscilla invited me to her birthday party.
At that party, I was introduced to her friends. We had fun and I slept at her place.
We went home after the defense. On getting home, I found out my dad died a week ago but I wasn't informed because I was writing my examinations.
I cried bitterly. I became hopeless. The breadwinner of the family was gone. The burial ceremony was done. I returned to school two weeks after with heavy heart.
Things got tough for me. I could barely feed. It was Priscilla and Andrew that kept feeding and buying books for me. I got fed up of depending on them.
I visited Priscilla in her room and begged her to introduce me to her business. She sold jewelleries. She told me I had to raise a minimum of one hundred thousand naira as capital. I was speechless. I didn't even have a thousand naira.
I begged her to loan me the amount but instead she offered to link me with people that could help.
That was how Priscilla dragged me into trading my body for money. At first I refused but when Priscilla stopped assisting me and I was starving badly, I went back to her and agreed to do it.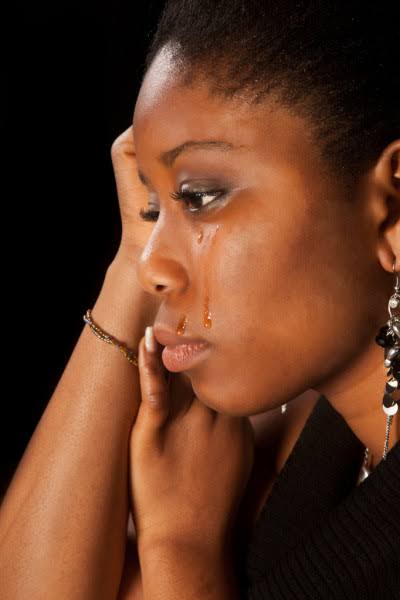 After a month, I got pregnant. Priscilla was the same person that took me to her doctor friend to help terminate the pregnancy.
I became a champion in pregnancy termination. I was a big girl on campus. I got into the jewellery business but I didn't stop visiting those men.
It was the last abortion I did that opened my eyes. The doctor warned me never to terminate another pregnancy if I didn't want to die. On recovering, I decided to stop. Then I was in my final year.
I met my husband Adebowale during my NYSC in Taraba State. It was after service we got married.
During our four years of marriage, I begged my family doctor to keep the state of my womb a secret from my husband. The doctor agreed and he sent positive and hopeful test results to my husband. These results were what made my husband believe all is well.
It was the angry voice of my husband that brought my mind back to the present. He was out of the room and he told me to get my things as we were leaving for home immediately.
That was how we left without touching the lunch I prepared.
Please, I need your advice. How do I tell my hubby my womb was damaged from past abortions? How do I tell him our family doctor gave him falsified test results? Or do I just keep quiet to save my head?
Please, leave your thoughts in the comment section below.
Kindly share and like this article.
Thank you.
Content created and supplied by: Lionness (via Opera News )