A lot of people have so many unanswered questions in their heart, and are yet to find answers to them. Given the common setup in many homes, so many individuals find themselves under pressure in decisions such as which course should I study? what university should I attend?, And many other questions.
However, this article will very much reveal a lot to you on what decision to take with many of these questions, especially on choosing a career. In this article, our study will be mainly with one of the most sought after courses in the country, known as medicine and surgery.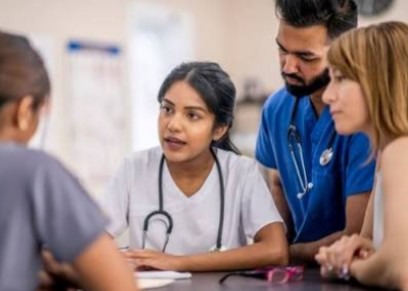 Nowadays, once you are bright in secondary school, especially in sciences; medicine and surgery is instantly recommended for such Student. However, it is not always the divine plan in most cases as not all 'gurus' are created to be doctors.
With this piece I will show you four signs that show you should study medicine. If you do not find these signs, although am not God; it may very much suggest you choose another profession.
4) You are not after the prestige but filling your passion:
Roughly ninety percent of individuals seeking to study medicine in the University do so because of the prestige, glamour and mouthwatering salary attached to the course. Only a select few are there to fulfill their passion. Check your heart inwardly and find out your true motive of studying the course.
3) You are not afraid of hurting people to heal them.
2) You have an unquenchable desire to study the course:
If you are not for it, you are not for it; but if despite the challenges or situations around, you still feel determined to study the course; then it may be a good sign.
1) You have a clear confirmation from your Maker concerning the issue.
Thank you for reading this article.
Please like and share this article with others.
Don't forget to follow this page for more interesting articles.
Content created and supplied by: Edu-Gist (via Opera News )