Love they said is in the eyes of the beholder, it is how the beholder sees it inward and not outward.
A young handsome man in Brazil was said to have married a lady with a disease called xeroderma pigmentosum who has a scary look.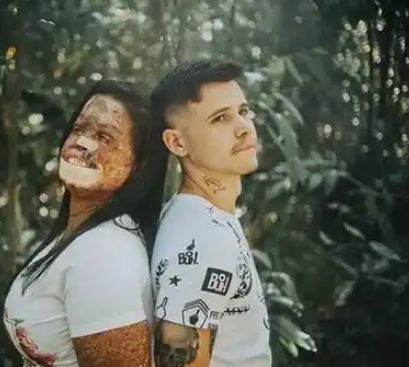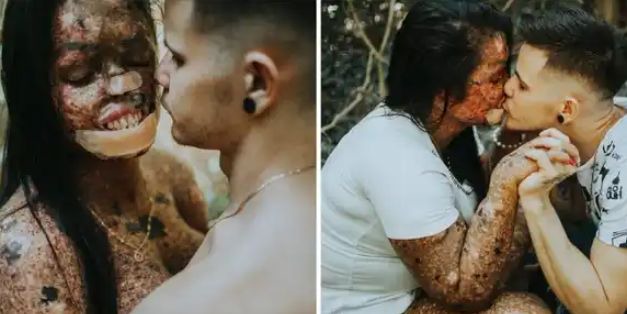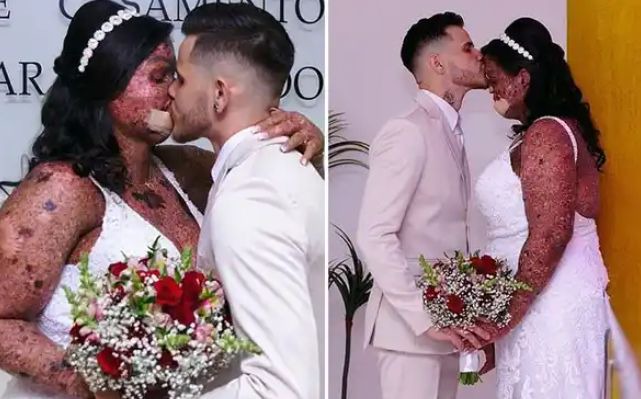 The lady name is Carmen is a 29 year old Brazilian, who suffers from a genetic disease called xeroderma pigmentosum.
Xeroderma pigmentosum (XP) is a genetic disorder in which there is a decreased ability to repair DNA damages such as that caused by ultra violet (UV) light symptoms may include a severe sunburn after only a few minutes in the sun,freaking in sun exposed areas, dry skin and changes in skin pigmentation.
Since their pictures went viral, people have been commending the man, that he really loves her because it is very for a man to love a lady with this kind of condition.
Has it been, she was a Nigerian, she could be single for life but don't if this kind of disease is in Nigeria.
Content created and supplied by: samm67 (via Opera News )