The way most Nigerian Doctors are careless is something we need to discuss. I am still wondering if This lady will ever forgive those doctors in this hospital for this. How can a beautiful baby just die because of the negligence in a hospital. You need to see how beautiful these babies look while both of them were still alive, but now one is no more. I am sure that no mother will be happy losing such a cutie. Below is a picture of the two babies below: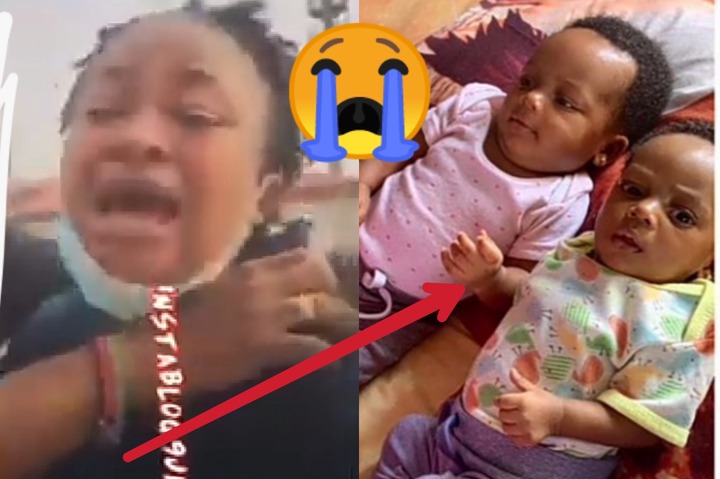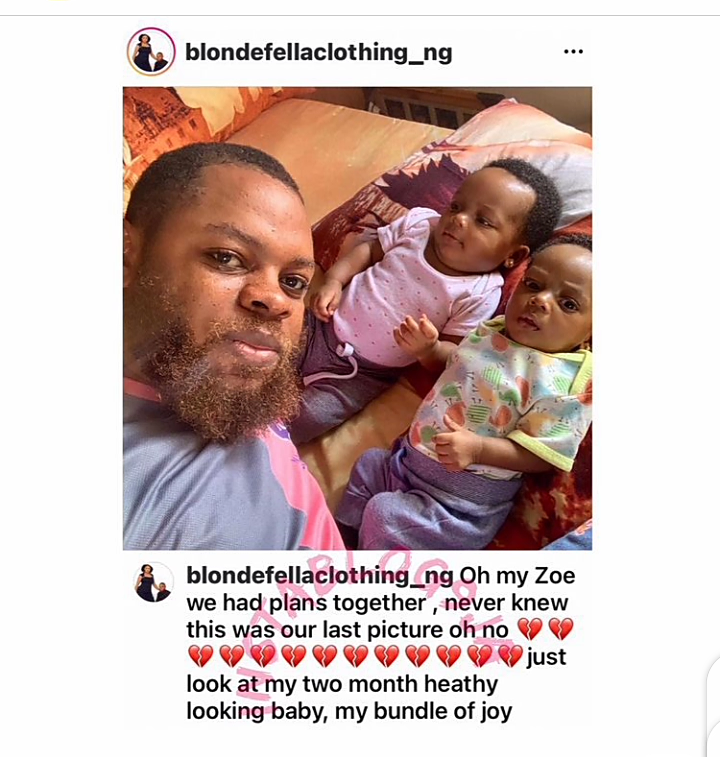 A video has really caused a lot of reactions online. This is a video of a beautiful lady who was crying bitterly after she lost one of her twin babies to the cold hands of death due to negligence in Lagos hospital. According to the husband of this lady, one of their twin lost her life due to the negligence of a hospital in Lagos State.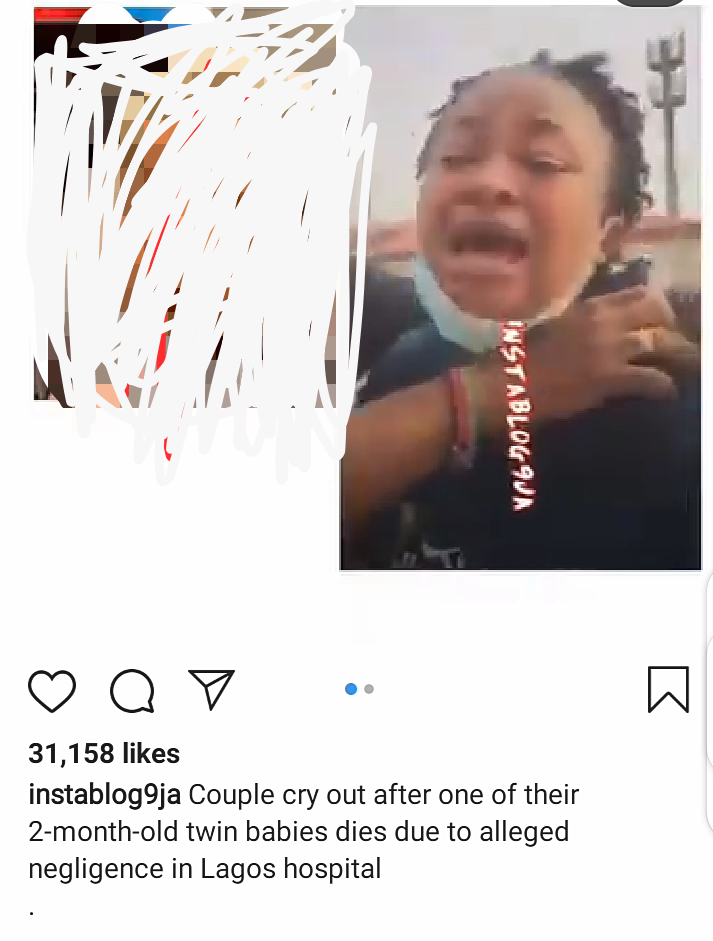 Below is a link to this video:
https://www.instagram.com/p/CKJn-8qrQ7uNZFEA8_WvipLETvIMuku0LGUL240/?igshid=c8whpa4gzdu7
This is really sad, and I think this matter should be well investigated. Most Doctors are fund of this attitude and this has led to the death of many. I pray God will console this lady.
Content created and supplied by: Clickfollownewz (via Opera News )