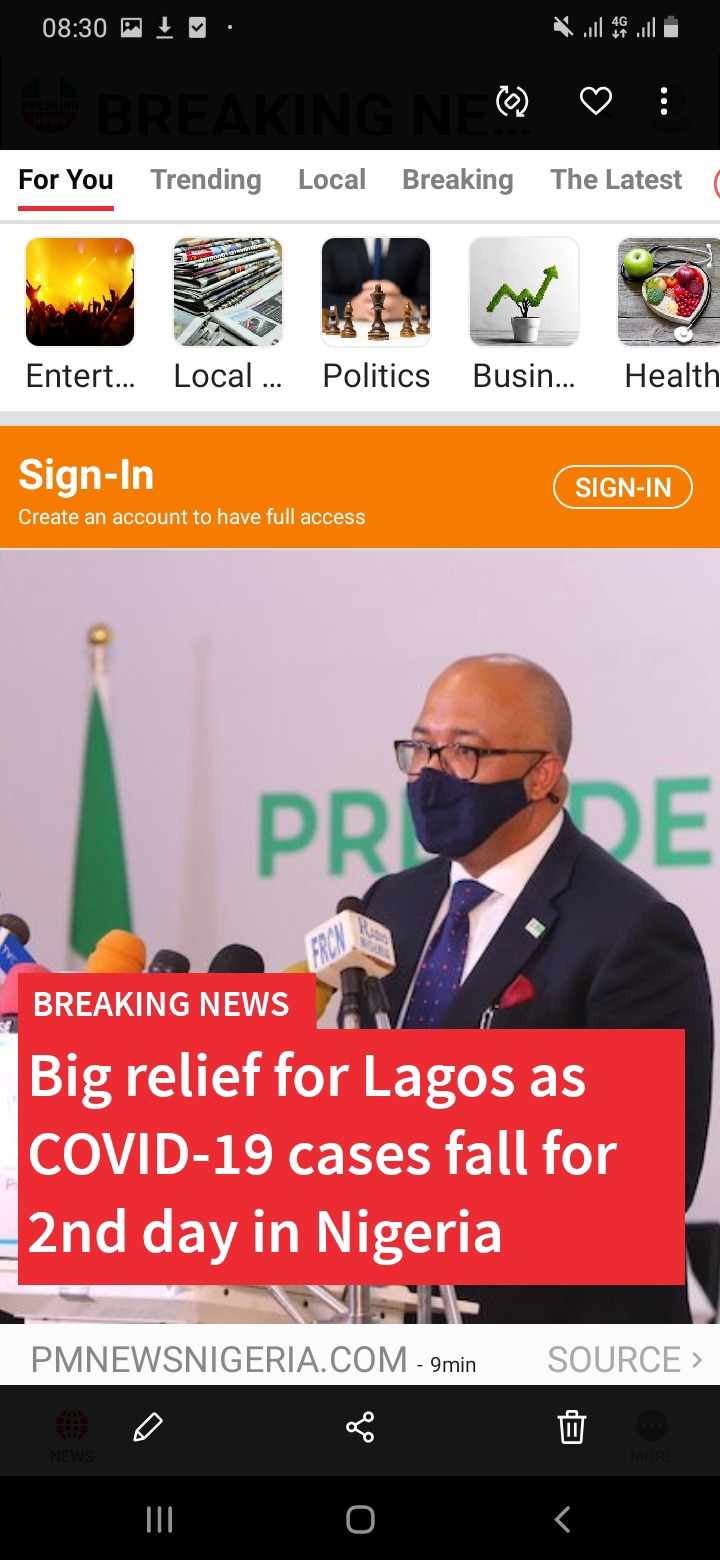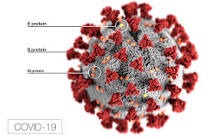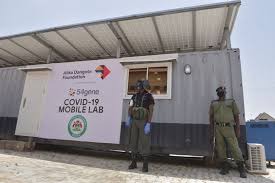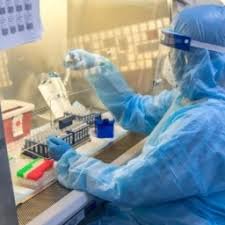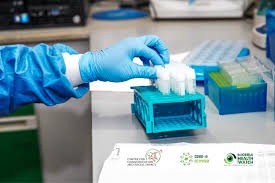 There is no denying the fact that corona virus pandemic has seriously dealth with humanity globally with increasing index cases.
Many countries are alleged to be recording infections and casualties on daily basis.
Nigeria is not left out in the disheartening effects of Covid-19 infections and casualties.
These are some of the cogent reasons why the Nigerian Federal Government has insisted that all Nigerians must be inoculated once the requested Covid-19 vaccines arrive in Nigeria.
The issue of possible vaccination refusal by some Nigerians has reportedly compelled a government official to disclose recently that the category of Nigerians who refuse to get vaccinated will not be allowed to travel out of the country.
Meanwhthe, news reports have comfirmed that the Nigeria Centre for Disease Control(NCDC) has reported new 643 index cases of Covid-19 on Monday.It is reported that this figure implies 2nd successive day that daily cases plung below1,000.
After announcing1624 index cases on 5th February, 2021,1588 cases on the 6th February, daily infection records fell to 506 on Sunday which is the 2nd lowest numerical figure this year, after the 576 cases that were announced on 2nd January,2021.
Currently, the over all number of infected individuals in Nigeria is pegged at 140,391 cases
In Lagos, the alleged epicentre of Covid-19, fewer cases were officially posted.
In a deviation from the 535 index cases posted on 5th and 6th February, 2021,Lagos recorded a mere 22 cases on 7th February and 86 index cases on Monday.
Oyo took over the mantle of reported cases from Lagos on Monday in the daily figures with 88 index cases.
On 7th February, 2021,the 90 index cases logged in by Ondo were 4 times greater than the 22 cases announced by Lagos.
NCDC disclosed additional 6 Covid-19 associated fatalities on Monday dragging the fatalities records to 1673 cases.
Kano and Oyo states logged in 2 new fatalities while Lagos and Edo registered 1 death respectively.
Statistics as declared by the NCDC revealed that 1,110 persons were medically certified free of the infections from isolation centres nationwide on Monday.
As the cumulative infections rose to 140,391, recoveries also rose to 114,635, leaving 24,083 active cases.
The NCDC made it known that Nigeria has so far tested 1,398,630 people since the 1st confirmed case of Covid-19 was announced on 27th February, 2020.
Advances in therapeutic policy may be a factor that has led to a plung in fatality rate which is now pegged at 1.2 %
The following is a summary of cases accounted on Monday:
*Oyo-88
*Lagos-86
*Rivers-55
*Edo-54
*Akwa Ibom-53
*Adamawa-52
*Plateau-45
*Kaduna-41
*FCT-34
*Kwara-27
*Benue-20
*Kano-19
*Delta-18
*Nasarawa-16
*Niger-15
*Bayelsa-11
*Borno-5
*Bauchi-2
*Sokoto-2
140,391cases were confirmed from which
114,635 cases discharged
1,673 deaths reported
In your own view, what novel strategies do you suggest should be adopted to curb Covid-19 infections in the country in addition to the World Health Organisation Covid-19 guidelines already in place?
Please,kindly make your views known in the comment section,like,share and click on"follow" button for other entertaining,informative and enlightening articles.Thank you.
Credit Source:
*google.com
*shutterstockimages
*pmnewsnigeria.com
Content created and supplied by: OREKOYA (via Opera News )