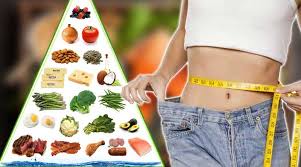 If you've been working hard to lose weight and find that the scale hasn't budged just yet, it may be time to take a second look at the ingredients you're routinely stocking in your kitchen. Heavily processed foods can make it difficult to maintain steady weight loss, but some of the best foods to help you lose weight are those high in fiber, which many are surprised to learn is a form of carbohydrate. Fibrous foods are often naturally lower in calories, help keep you satisfied after a meal, and also regulate blood sugar levels. Research suggests that the more dietary fiber that one incorporates into their daily routines, the more they're able to work against "abdominal fat depots."
Even if you adopt a strict high-fiber diet, it's crucial to understand that there's not a single ingredient or beverage you can consume to make you lose belly fat all on its own. You'll lose weight (and reduce body fat naturally) by adopting a wholesome diet, alongside moderate exercise. Eliminating processed foods high in sodium and other sugary items is important, as is staying routinely hydrated to aid digestion and fast-track your weight loss efforts overall (you certainly don't want to bloat!)
One study found that some foods – including fruits, vegetables, nuts, whole grains, and yoghurt – were connected with weight loss.
In the same study, potato chips, sugary beverages, red meats, and processed meats were associated with weight gain.
Based on these findings, it may be best to limit fried foods, foods with added sugar, high-fat meats, and processed foods when trying to shift the pounds.
When it comes to healthy eating and weight loss, these powerful foods loved by registered dietitians have your back.
1.Watermelon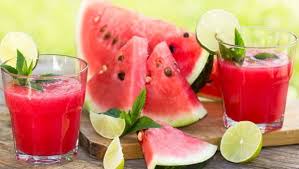 Speaking of flavonoids, the waist-whittling compounds also exist in higher concentrations in red fruits such as watermelon, Pink Lady apples, and plums, meaning they also have the power to induce weight loss. A 2016 study found that people who eat a diet rich in flavonoids-heavy food tend to fain less weight, which could be promising to see as many people tend to put on pounds as they age. Also, anthocyanin, a specific flavonoid compound that gives red fruit its colour, has been shown to reduce fat-storage genes.
2. Avocado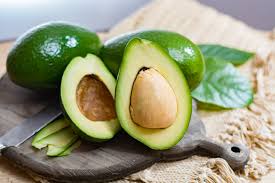 Like peanuts, avocados contain metabolism-enhancing monounsaturated fats that have been shown to reduce hunger. A study found that participants decreased their desire to eat for hours afterward. What's more? The trendy toast topping is also loaded with unsaturated fats, which seem to prevent the storage of belly fat, as well as satiating fiber and free-radical-killing antioxidants.
3. Eggs
Eggs are popular fold particularly for breakfasts, that may help promote weight loss.
In a small study of 21 men, researchers compared the effects of eating eggs or eating a bagel for breakfast on food intake, hunger, and satisfaction. They also looked at levels of blood sugar, insulin, and ghrelin, which is also known as the hunger hormone. They found that men who had eaten the egg breakfast are significantly less at their next meal, and in the following 24 hours, than those who had eaten the bagel breakfast.
Those who had eaten the eggs also reported feeling less hungry and more satisfied 3 hours after breakfast than those who had eaten the bagel. After breakfast, the egg group has less of a change in their blood sugar and insulin levels, as well as lower ghrelin levels than the bagel group.
4. Whole grains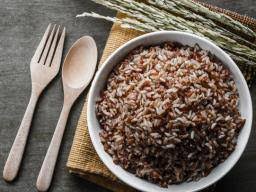 Many people think they need to give up starches like pasta, bread, and rice when they're trying to shed pounds. Thankfully this isn't the case if we're choosing whole grains most of the time. In addition to vitamins, minerals, and phytonutrients, whole grains like whole-wheat pasta, brown rice, and quinoa contain fiber to keep us feeling satisfied. Plus, our bodies and brains prefer energy foods alongside protein and healthy fats can reduce cravings for refined carbs and sugar, which can sometimes sabotage weight loss efforts.
5. Oat
Probiotics introduce useful bacteria to your system, but the prebiotics in oats feed the good bacteria already living there, helping them proliferate. Plus there's a hefty punch of dietary fiber in oatmeal, a common oats item: just a half cup has 4 grams, helping you stay full until lunchtime.
6. Olive oil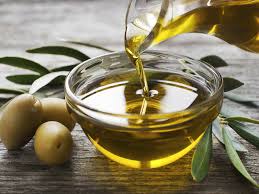 Plant-based oils like extra-virgin olive oil create that "full" feelings and help you slim down overall. Extra-virgin olive oils also work to reduce inflammation due to antioxidants, particularly oleocanthal, which has been touched to have similar effects on the body as ibuprofen when consumed regularly. Skip battered foods deep-fried in oil, though! Fried snacks are associated with weight gain, so you're better off enjoying them only once in a while.
7. Grapefruit
Yes, grapefruit really can help you shed pounds, especially if you are at risk for diabetes. Researchers found that when obese people are half a grapefruit before each meal, they dropped an average of three and a half pounds over 12 weeks. Drinking grapefruit juice had the same results. But grapefruit juice doesn't have any proven "fat-burning" properties – it may just have helped people feel full.
8. Pumpkin seed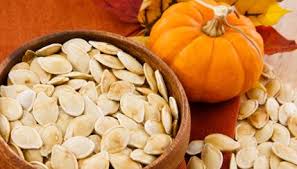 Pumpkin seeds provide tons of immune-boosting zinc, but more importantly, are a significant source of fiber (quite a filling snack!). With about 7 grams of protein per snack-sized serving, pepitas are a great addition to most diets.
9. Bananas
Filled with potassium and magnesium, bananas offset the bloat caused by salty processed foods and pack in plant-based prebiotics, "feeding" your good bacteria.
Snack on one a day with a tablespoon of nut butter, or slice it into your morning cereal.
10. Onions
You already know that alliums like garlic, onions, leeks, scallions, and shallots add lots of flavour, but they also provide tons of prebiotic fiber. Sneak them into savoury dishes, like omelets and healthy salads.
11. Green tea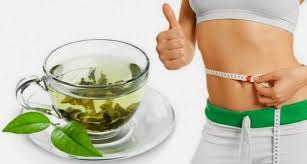 A myriad of different teas have been shown to aid weight loss, and green tea is no exception. A study found that after just two weeks, those who sipped four to five cups of the green brew each day, in addition to working out for 25 minutes, lost mere belly fat than those who didn't imbibe. Scientists attribute green tea's ability to shrink waists to the beverages catechins, a type of antioxidant that hinders the storage of belly fat and facilities rapid weight loss.
12. Red wine
A 2012 study found that the average adult consumes about 100 calories worth of alcohol daily, but favouring a glass of wine instead of beer or sugary cocktails can drastically reduce that figure and make your waistline slimmer. In addition to having fewer calories than most alcoholic beverages, red wine, in particular, is a good source of those waist-shrinking flavonoids that are also found in red fruits. Resveratrol, a particular flavonoid found in red wine, is believed to have heart benefits because it helps prevent blood vessel damage and reduce your bad cholesterol.' Just remember to imbibe in moderation.
13. Potatoes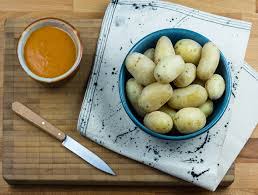 Believe it or not, air-fried potatoes are an excellent source of potassium, which can help manage to bloat and counterbalance sodium. They're high in fiber as well, meaning potatoes can be a nutrient-dense food – just as long as they're not served the french-fry way.
14. Apples
Like vegetables, fruits are a smart addition to any healthy weight-loss plan. Apples are especially good to have on hand throughout the week because they're inexpensive, keep for weeks in the fridge and make for super-portable snacks. You can also get creative and work them into meals. Apples are delicious atop salads and toast or whirred into soups and smoothies. Because of their high water content and fiber (be sure to eat the skin), apples are low in calories and filling. Research suggests these factors play a role in helping people lose weight.
Content created and supplied by: Usheritto (via Opera News )