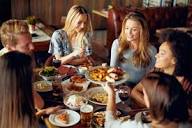 Please follow me up for more updates concerning the health.
You are wrong if you are doing this things when eating.
Food can be defined as any substance taken into the body to provide nutritional benefits or value to our health. Be mindful that one shouldn't eat any food but food that are healthy because they are some food that are harmful to the body if taken in excess like Fat and oil given foods.
Importance of food .
It is very important for food to be taken into the body because of the following:
•It helps us to carry out our day to day activities.
•It gives one energy.
•For proper functioning of the body
•Nutrients from food eaten makes one healthy.
•Eating healthy helps in the resistance of disease and sickness.
Let's look at the things we should do and shouldn't when eating.
Things we should do.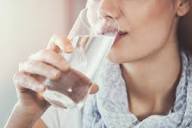 1.Drinking water first before digging into our meal: Drinking water first before water is a secret to better digestion. It also create a sense of fullness and reduce your appetite.
2.Taking your time when eating:A lot of people rush their food due to they are either late to work, they want to rush somewhere or they are busy. But it may be a good idea to eat something tangible even if it is a small meal without rushing it for easy digestion.
Also eating in the middle of the day, several hours after breakfast re-energizes your body and can raise blood sugar levels when focus and concentration are lacking.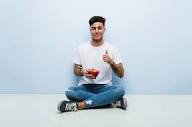 3. Good sitting posture during meal:This is very important because the truth is that the position in which you sit while eating affects the way your body will digest the food.Good sitting posture while eating is very vital because it helps in proper digesting process.
Good sitting posture tips while eating include:
•Sit a bit more forward on your chair.
•Come on to the pelvic bowl so that that you are not tilting back.
•Bring the food up to the mouth.
Things you shouldn't do.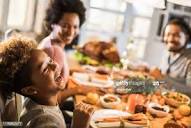 4. Taliking, laughing, dancing or singing while eating: This is a bad habit which should be controlled or put into consideration. Doing any of these activities can actually choke you if your not careful especially when you are eating peppery food which is very disturbing.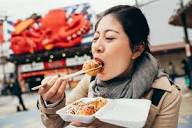 5. Rushing your food: Continuous rushing of food is detrimental to the health because rushing of food without chewing properly when swallowed will store in the appendix and when this continues,the appendix becomes full, if not treated early will burst thus resulting to death of one.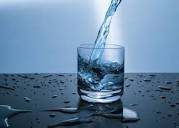 6. Drinking water in between meals should be avoided:Research shows that sipping a little water during meals isn't a cause for concern but glugging water or drinking a glass of water or two may interfere with digestion and also causes insulin levels to flunctuate significantly. It is best to drink water before or two hours after meals; surprised right , as this helps in absorption of nutrients.
Thanks for reading.
Content created and supplied by: Mariejoy (via Opera News )