See Photo Of A Goat Lying Down On A Hospital Sick Bed While Taking his Medication (See Reaction's)
studio.opera.com
2020-08-01 09:36:55
See Photo Of A Goat Lying Down On A Hospital Sick Bed While Taking his Medication (See Reaction's)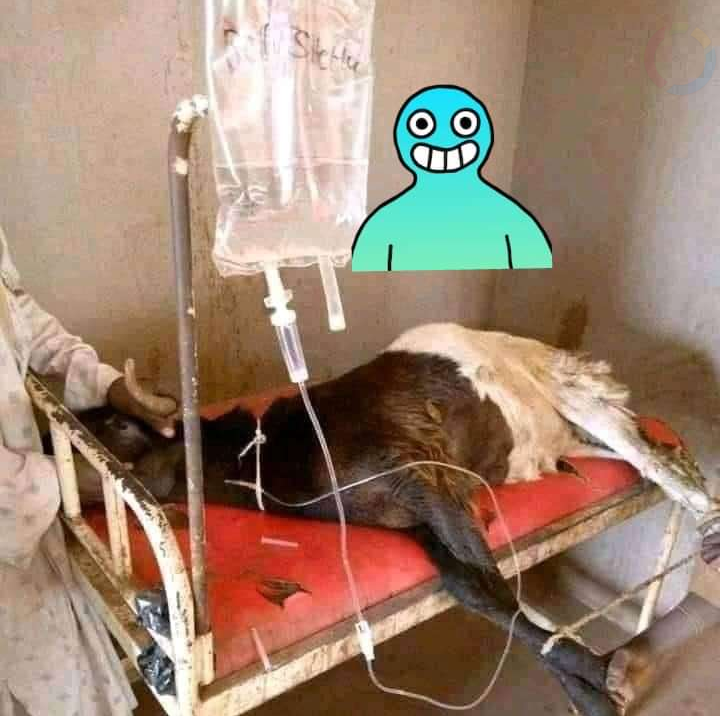 Hello guys, today I saw a controversial picture on facebook, as we all know, veterinary doctors are doctors who specialize in taking care of animals, the play a significant role in the health of every animal, veterinary doctor's treat animals like goat's, cow, sheep, dogs, cats and so on.
Most people see veterinary Doctor's as a low earning job and the will rather prefer working in a hospital were sick people are treated instead of animal's, but I think if you are also thinking that way, you are missing the right point, veterinary doctors also have their certified hospitals and clinics were sick animal's are treated.
You start learning how to take care of animals's since from childhood, the even teach us in our Various secondary schools and primary schools.
A goat lying in a hospital sick bed while talking his Medication? That was the question in everybody's mind when the saw this picture, this picture was uploaded by a facebook user name itz Dare Pablo, he is from Lagos state Nigeria.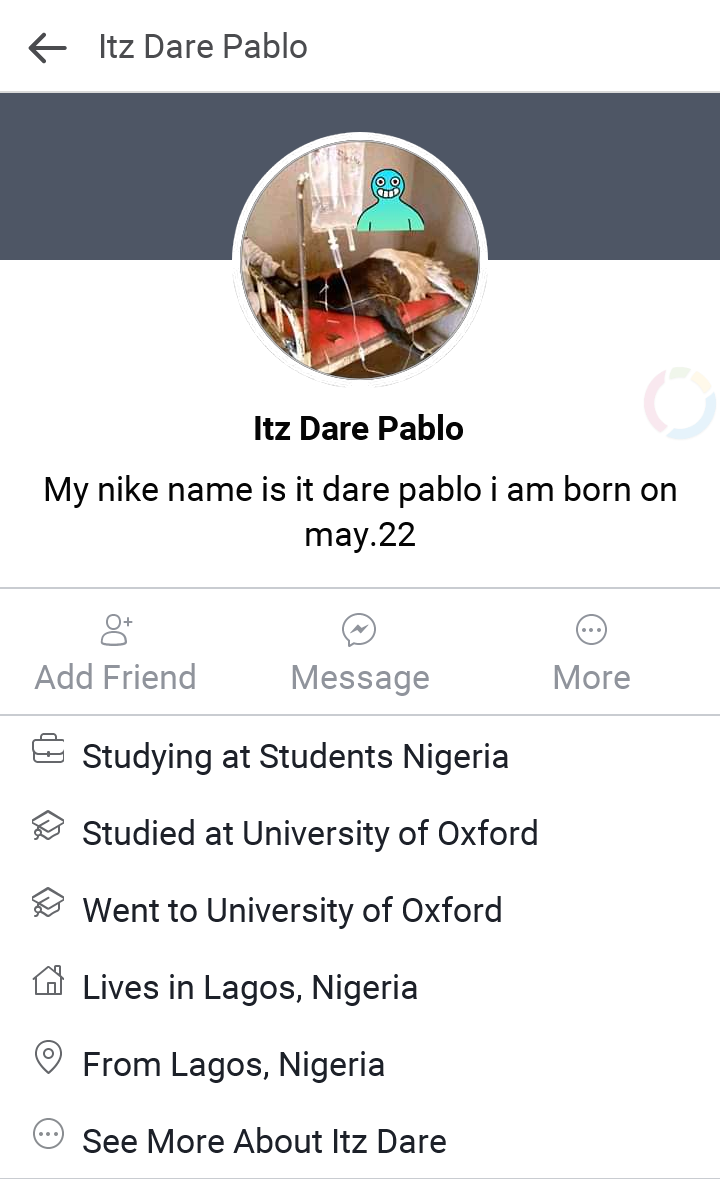 Pablo uploaded the controversial picture as his profile picture and his post got lot of comment and reactions.
Here are some few hilarious comment under his post.
@simom fave Aondoakaa:- you no get work
@oh my gosh, get well soon
@okwy Mbam:- get well soon
@innocent chinelo:- animal doctor
@ ven :- incredible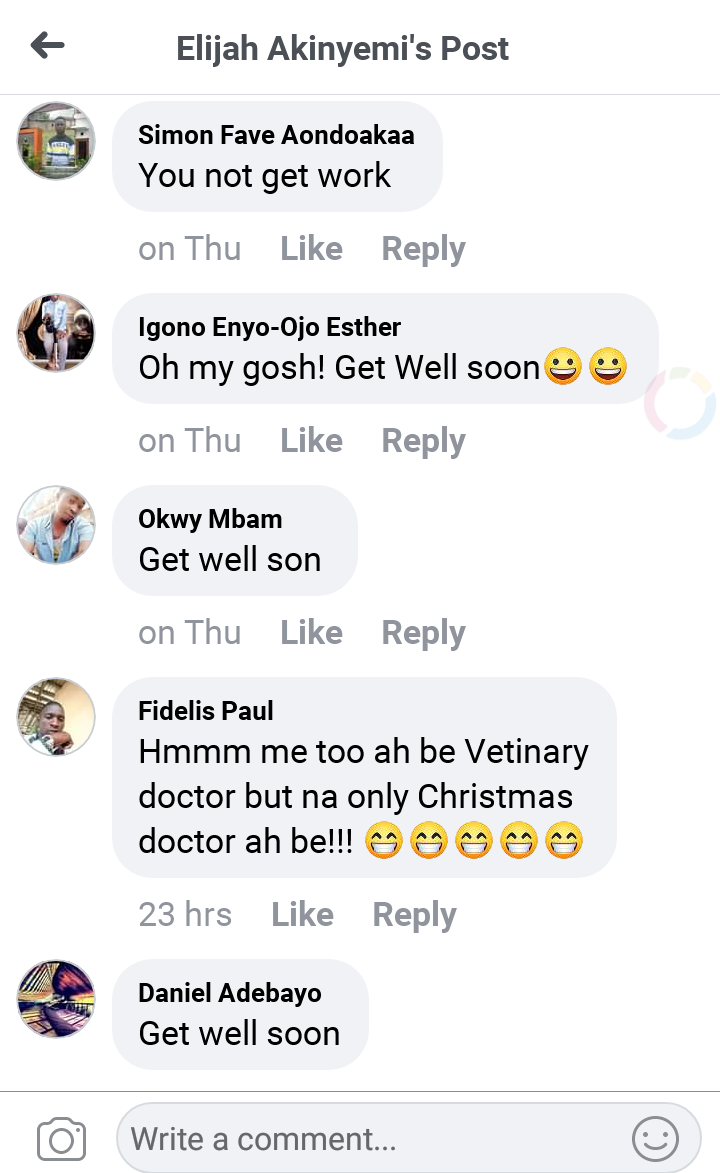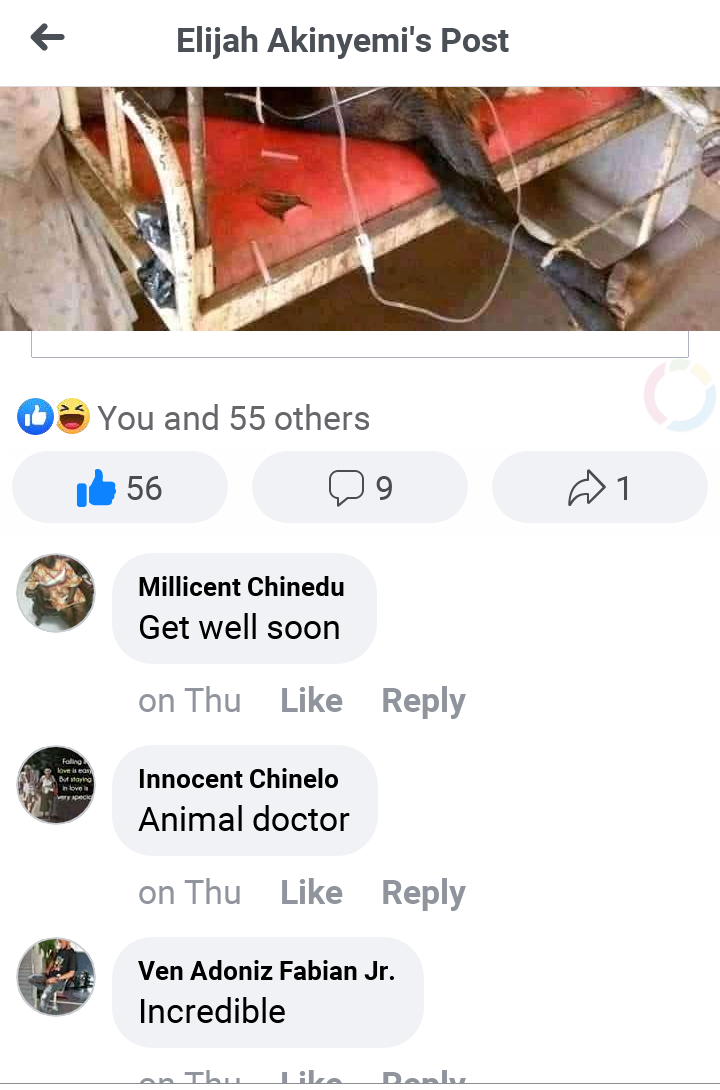 Photos Credit:- Facebook.
I'm still surprised some people don't know about veterinary doctors, if your animal is sick, find a near by doctor to help you.
If you learn something new today and if you find this post funny, drop your comment below in the comments section. Follow me.
Source: Opera News