Some find it difficult to sleep well because they have been unknowingly engaging themselves in what's making restful sleep more difficult. it's important to practice good habits in order to get the quality sleep you need and wake up refreshed and ready to take on the day.
Five things you should avoid doing before going to bed
- consuming a heavy meal right before going to bed is likely setting yourself up for nighttime digestion problems
- arguing or engaging in fight can make it hard to fall asleep or have a restful sleep
- consuming coffee drinks before going to bed can wreck your sleep, you might end up staring at the ceiling all night
- bringing your smartphone with you can be dangerous and also its adviceable to turn of all electronics an hour before bed to avoid both mental and physical stimulation from these device.
- Drinking lots of liquids before bed time will definitely ruin your sleep because you will be getting up several times during the night.
If you can avoid all these things listed above, you will be able to get a good sleep.
Follow for more update.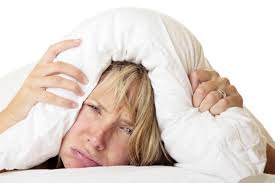 Content created and supplied by: Olanews20 (via Opera News )