I dedicate this to all sickle cell disease warriors,fight the battle they did not start; you will win
The story you are about to read is a true life story. It happened some years back. Only now I found the courage to ask for the consent from the parents to share it with you especially you young men and women that emotion is presently blindfolding to the issue of genotype and love. Please love is not greater than genotype. If you are not compatible in blood genotype,leave and experience the heart break once now and for all or stay and experience the heart breaks many times over. May God rest the souls of Taiwo, Kehinde, Idowu and every other warriors that have taken a bow. Amen. You fought gallantly the war you never started. You can take your rest now WARRIORS.
This story was a defining moment in my career. It was a moment that I would never forget because it brought tears of agony to my eyes again and again anytime I remembered. The statement in the title of this write up came from Idowu,the 3rd born of the family who was a sickle cell disease child also out of 4 sickle cell disease children in the family. After Kehinde died a month before,Taiwo was also in the hospital that fateful day fighting for his life. I was one of the doctors in the team treating him. Their mother's tears continuously were just flowing. She just lost Kehinde 1 month back. Now Taiwo was on oxygen fighting for his life in the same hospital. What a tragedy a parent should never witness in a lifetime.
The story of this family was a pathetic one. Mummy twins ( as their mother was fondly called) was learned and so also her husband was a graduate but in the name of being in love and claiming that it was God that told them to go ahead with the marriage despite all the several warnings of their pastors and the marriage counsellors and committee in their church, they went ahead with the marriage. The marriage produced 4 children. All of the 4 turned out to be sicklers. Mummy twins was AS. Father twins was also AS. According to them, they were in so much love that they could not even see what every other person including family members and friends were warning them about. "At a time,when people were disturbing us to too much not to marry because of the risk of having sickle cell disease children, we told them we would be checking their genotypes inside pregnancies. Anyone who happened to be a sickler, we would terminate the pregnancy and anyone that was not a sickler we would keep but to leave each other, they should not even go there" mummy and daddy twins regretfully recollected now. Despite that this practice is a murder, many people still do it today all in the name of that genotype is not greater than their love and it cannot stop them from marrying each other.
The first born of this family were twins, boys, Kehinde and Taiwo. The second born was a girl Idowu. The third and the last born was a boy named Alaba. They were all sicklers. The twins were 17 years old before they died. Idowu died at age of 15 years old. The only child remaining for the family now is 12 years old Alaba. The parents are old already. They cant give birth again.
The high point of this story and the most heart breaking moment was the main reason why I shared this story with you today. Like I said earlier the moment came, when in the ward, where we were battling to save Taiwo's life a month after Kehinde died. Idowu uttered the above statement. Taiwo was brought to hospital that day and was placed on oxygen after going through excruciating bone pains for some days. We did all we could but he gave up the ghost eventually. His mother and father cried their souls out. I did all I could to console the family they were not consoled because this was the second child they were losing in a space of a month. All of them including the remaining two children, Idowu and Alaba, were crying their souls out. Then Idowu the girl next to the twins looked at the body of her elder brother on the death bed as the bed sheet was rolled over his face, as he breathed his last,she looked at her mother and father and said " mummy,daddy it is my turn to die next. kehinde and Taiwo had gone. So I am next". I fought back my tears voraciously but it was too late I couldn't. The statement from Idowu sounded like somebody who had been handed death sentence by supreme court and the death sentence had been signed and the person was just awaiting execution. I mustered strength to rebuke her never to say such thing again. I said she would not die. She would live long. She just looked at me with these eyes like " be fooling yourself there. Ladies and gentlemen, do you know that in that same hospital, exactly 1 month and 10 days after the death of his elder brother, Idowu,the girl I was encouraging, also died. In average of 3 months,this family lost 3 children after a gallant battle against sickle cell disease,leaving only one child for the family.
The day Idowu would die she was rushed in in excruciating pains as usual and with swollen tummy like his two late elder brothers, with deeply jaundiced eyes and her urine like cocacola colour. She was not really oriented in time place and person any more. The family was still mourning the death of the twins a month apart. She did not even give us opportunity to fight for her life so much. She gave up the ghost within 30 minutes of arrival at the hospital. There was only one thing coming out of her mouth as her spirit was departing and that was " mummy...daddy mummy...daddy mummy....daddy ". The mother was wailing and the father was crying and they were also shouting back.." Idowu...Idowu...Idowu please look at our eyes. Dont leave us...look at your younger brother Alaba...please". Alaba too was crying out his soul, looking scary for his life, like as if in his mind, he was saying, after idowu I would be the next to die.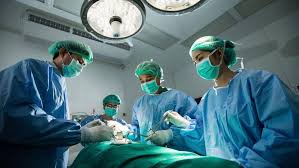 She breathed her last within 30 minutes on oxygen. As I shed painful silent tears within me, as agony of loss permeated everywhere in the ward among we the health care team members running up and down to save her life,three major lessons were running through my mind as I bid Kehinde,Taiwo and Idowu farewell. Did I tell you that I visited the parents at home two weeks later because I was close to the family as their family doctor. she took me to the backyard to show me their graves. The graves were looking like they were asking questions saying "but why? But why mummy and daddy?? Why did you not cut off that relationship that led us here??. Why did you make us go through so much pain in life and eventually cut short our lives in its prime for your selfish purposes. Why??"
The 3 lessons I learnt from this story are below:
Lesson number 1:
Never marry someone you people's blood genotype is not compatible. Never. Let that relationship go. Love is not selfish. Experience the heartbreak once instead of many times over.
Lesson number 2:
Love is not greater than genotype. Never. It is the other way round. Genotype is greater than love as far as I am concerned. Enough of these lives w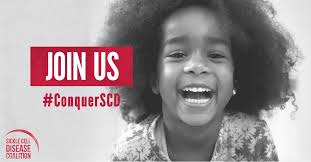 e are subjecting to agony of pains on daily basis.
Lesson number 3:
Young men and women in relationship stop playing God and stop being a murderer by saying we will check their genotypes inside pregnancy we will terminate the pregnancy if it is SS. Really???? Please stop killing what you cant create. Every abortion ( except for serious medical reason) is a human life brutally murdered in its prime, not when the death is avoidable like in issue of GENOTYPE AND LOVE.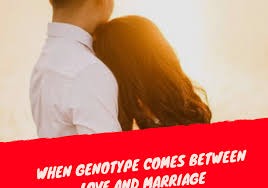 ( You can equally add other lessons you have personally learnt from the story) 
Content created and supplied by: Maxist (via Opera News )
Opera News is a free to use platform and the views and opinions expressed herein are solely those of the author and do not represent, reflect or express the views of Opera News. Any/all written content and images displayed are provided by the blogger/author, appear herein as submitted by the blogger/author and are unedited by Opera News. Opera News does not consent to nor does it condone the posting of any content that violates the rights (including the copyrights) of any third party, nor content that may malign, inter alia, any religion, ethnic group, organization, gender, company, or individual. Opera News furthermore does not condone the use of our platform for the purposes encouraging/endorsing hate speech, violation of human rights and/or utterances of a defamatory nature. If the content contained herein violates any of your rights, including those of copyright, and/or violates any the above mentioned factors, you are requested to immediately notify us using via the following email address operanews-external(at)opera.com and/or report the article using the available reporting functionality built into our Platform See More