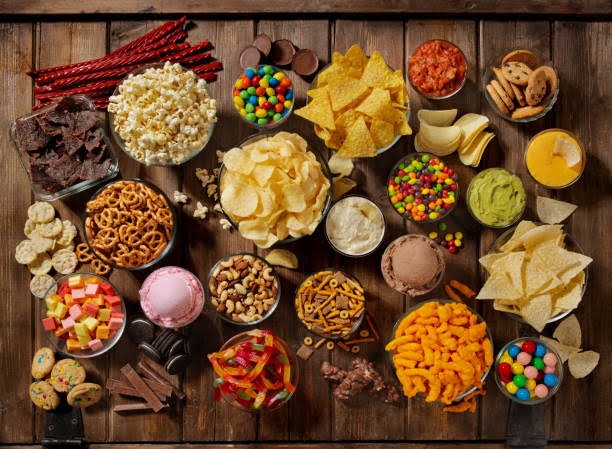 One could easily get confused about which food is right for the body and which food is not.
When you want to lose weight and prevent certain illnesses, you tend to avoid certain food.
Healthy alternatives are stated whenever possible in this article.
Below are 20 foods that are generally unhealthy — however, most people can eat them in moderation and on special occasions without causing any permanent damage to their health.
1. Sugary drinks
Sugar is one of the most dangerous ingredient in the modern diet.
However, several sugar sources are worse than others, and sugary drinks are particularly harmful.
Those times you take in liquid calories, your brain doesn't apparently register them as food. So, you may end up increasing your total intake of calories.
When large amounts are consumed, sugar tends to drive insulin resistance and is strongly linked to non-alcoholic fatty liver disease. It's also associated with several serious conditions, including heart diseases and type 2 diabetes.
Alternatives
Drink water, tea, soda water or coffee instead. Addition of a lemon slice to water or soda water can provide a burst of flavor.
2. Pizzas
Pizza is one of the most eaten junk food in the world.
Most commercial pizzas are made with unhealthy ingredients that affect the body, including highly refined dough and heavily processed meat. Also note that Pizza is extremely high in calories which is bad for the body.
Alternatives
Some restaurants offer healthier and better ingredients. Pizzas made at home can also be very healthy, only when you choose wholesome ingredients.
3. Fruit juices
Most times,Fruit juice is often assumed to be healthy. But while juice contains some antioxidants and vitamin C, it is important to note that it is also packed with high amounts of liquid sugar.
Moreover, fruit juice contains just as much sugar as sugary drinks like Pepsi and Coke— and oftentimes even more
Alternatives
Pomegranate and Blueberry juices have shown to have healthy benefits despite their sugar content. But they should not be taken as an everyday part of you diet- just an occasional supplement.
4. Sweetened (breakfast) cereals
Cereals are processed cereal grains, such as wheat, rice, corn, oats, etc.
They are most times eaten with milk and popular among children. Unfortunately, they are generally high in added sugar to make them palatable.
Some cereals are so sweet that they can be compared to candy.
Alternatives
Get breakfast cereals that are high in fiber and very low in added sugar. A better opinion is to make your own oat porridge from scratch.
5. Grilled, fried and broiled food
Grilling, frying and broiling are part of the unhealthiest methods of cooking.
Foods cooked in these ways are highly attractive but calorie-dense. Various types of unhealthy chemical compounds are also formed when such food is cooked under high amount of heat.
These include acrylamides, acrolein, heterocyclic amines, oxysterols, polycyclic aromatic hydrocarbons (PAHs), and advanced glycation end products (AGEs).
Chemicals created during high-heat cooking have been linked to an increased risk of cancer and heart disease.
Alternatives
To improve your health, choose milder and healthier cooking methods that promotes a safer and healthy life, such as boiling, stewing, blanching, and steaming.
Content created and supplied by: Nissi03 (via Opera News )