Who Should Be Evaluated for Epilepsy Surgery
Epilepsy surgery may be considered in people of any age. The best candidates for epilepsy surgery are people with epileptic seizures that cannot be controlled satisfactorily with medication and people with a brain abnormality that can be identified as the cause of seizure
Epilepsy surgery is a brain operation to control epileptic seizures. There are different types of operations for different types of epilepsy.
In epilepsy surgery, the surgeon removes the abnormal portion of brain that is causing the seizures. Brain tumors, vascular (blood vessel) abnormalities, old strokes, and congenital (inherited) irregularities might also be treated if they are believed to be causing the seizures. 
Who is a candidate for epilepsy surgery?
In general, epilepsy surgery may be considered in people of any age. The best candidates for epilepsy surgery are:
• People with epileptic seizures that cannot be controlled satisfactorily with medication, and whose lives would be improved if seizures were controlled. (The definition of "satisfactory" control is different for every person.)
• People with a brain abnormality that can be identified as the cause of seizures. Some abnormalities such as brain tumors may need surgery even if seizures are well controlled with medication.
What is the evaluation process for epilepsy surgery?
A number of steps are necessary to identify the location and cause of the seizures, and to determine the best treatment:
1. A neurologist will perform a medical history and neurological examination.
2. Electroencephalogram (EEG) is a "brain wave" test that detects abnormal areas that may cause seizures.
3. Magnetic resonance imaging (MRI) gives a detailed picture of the inside of the brain. MRI may help identify the cause and location of the seizures.
4. Adjustments or changes in medication may be made before surgery is considered. Sometimes, just adjusting medications can control seizures. Usually, at least three medicines are tried before considering epilepsy surgery. Blood tests are necessary to adjust medication levels for best effect.
5. Video-EEG monitoring is done while the patient stays in the hospital for five to seven days. EEG is performed continuously, and medications are reduced so that seizures can be recorded. The monitoring is taped and the seizures are analyzed to gain information about where they start.
6. Other tests give information about how well different parts of the brain are working. These tests include a positron emission tomography (PET) scan, magnetoencephalogram (MEG), ictal SPECT, functional MRI (fMRI), neuropsychological testing (memory, language, and thinking), and an intracarotid amobarbital test, in which half the brain is put to sleep for a few minutes to test the function of the other side. Psychiatric evaluation may reveal other conditions, such as depression, which also need to be treated.
7. In some cases, EEG electrodes must be put directly into or on the surface of the brain through surgery to find the source of the seizures and to map out important brain functions that should be spared.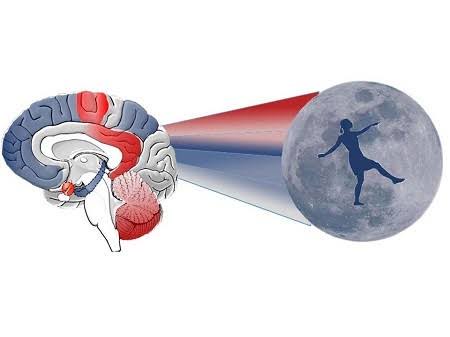 How well does epilepsy surgery work?
The results of surgery depend on the cause and location of the seizures. Some types of epilepsy may have a 60 percent to 90 percent chance of becoming seizure-free after surgery. In other cases, the goal of surgery is to reduce the number of seizures or to reduce injuries caused by seizures. The epilepsy surgery evaluation is necessary to carefully determine the potential benefits and risks in each case. For adequate understanding of epilepsy consult your health care providers
Content created and supplied by: Harkandemic91 (via Opera News )