Dogs are kept as pets by humans. They also help ease stress, loneliness, and encourage exercise. This is because when you are walking a dog, you are also helping yourself as walking is regarded as a form of exercise.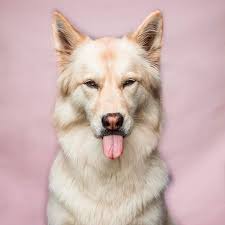 Dogs can be friendly and they listen to their owners when they talk to them. As companions, their owners sometimes speak to them as a way of easing off worries or anxiety. Even though they don't talk or respond, some of them wave their tails or caress their owners with their body/nose as a way of comforting them.
Well trained dogs behave like humans, they obey orders and commands from their owners. Many dogs go for competitions, through intense training and practice, they always understand the competition and how it works. It is always so beautiful to see.
The same was the case of a viral video of two dogs who were trained to pray before eating. From the video, the trainer after taking out their foods, he placed a covered bucket before the two dogs. They place their two front legs on the bucket immediately and bowed their heads in prayer. They listened while the prayer was being said by the trainer. As soon as the prayer ended, they both started eating.
See some shots from the video: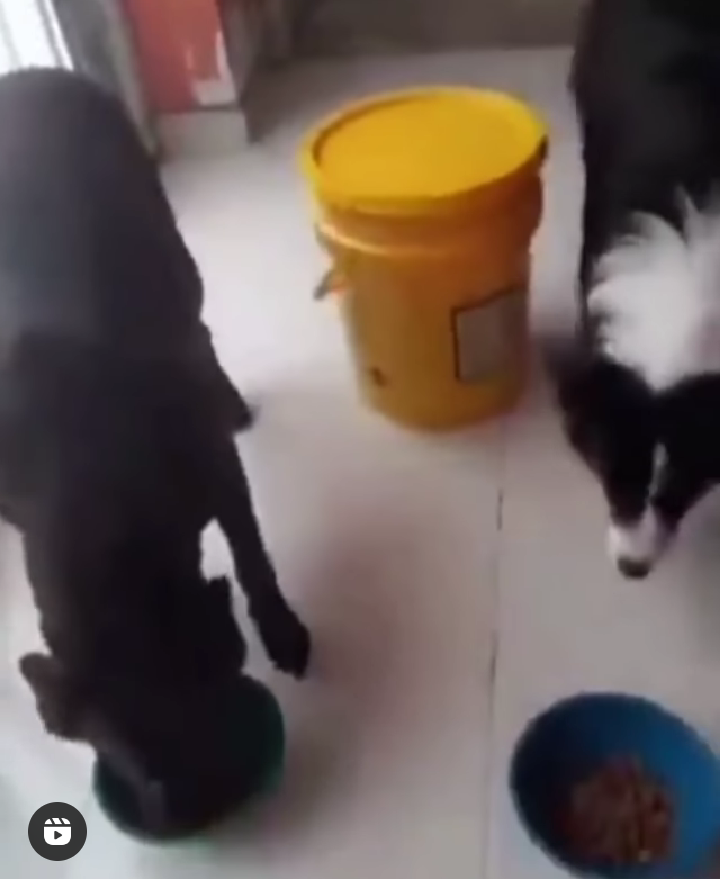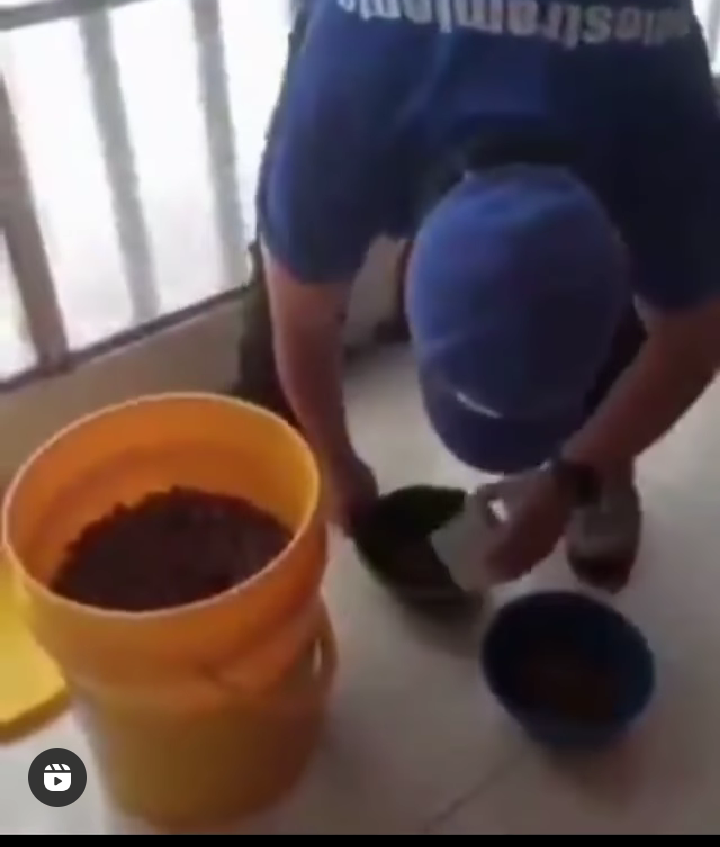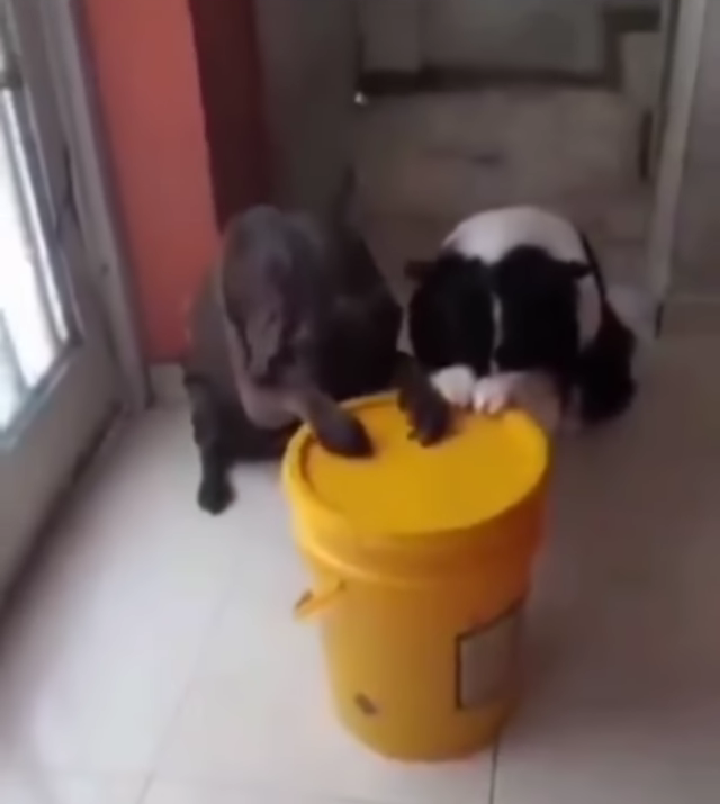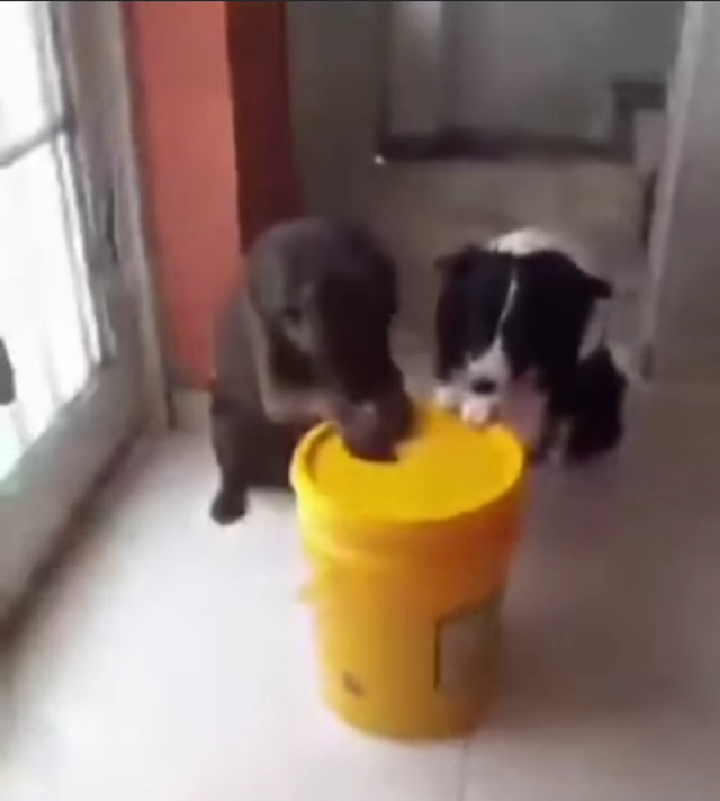 i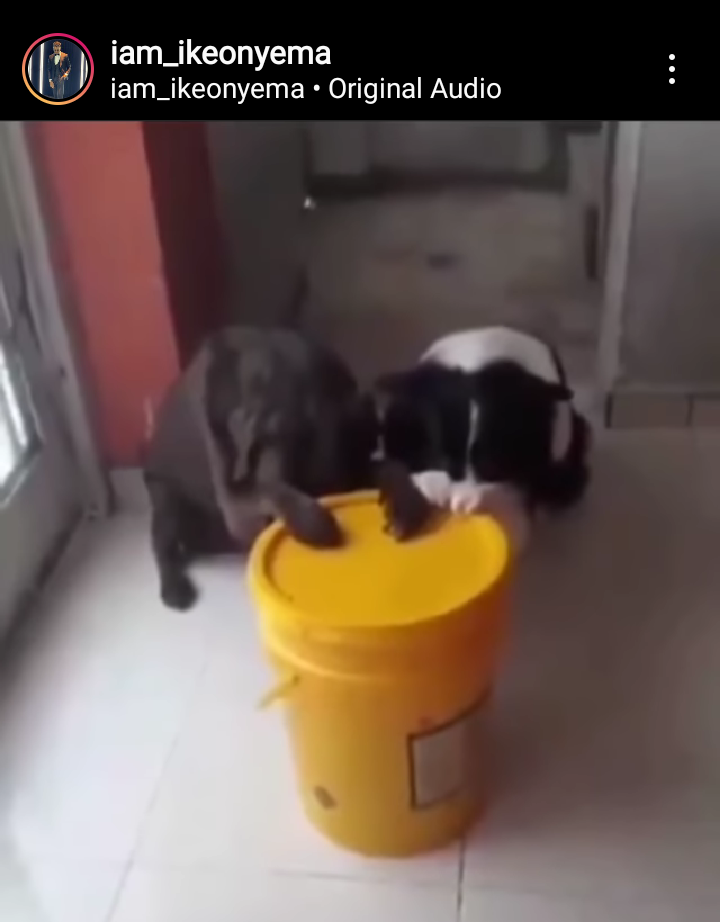 Video link:
https://www.instagram.com/reel/CKRNM9pgyct/?igshid=1pywt4kij2zrb
Amazing right? This is the result of constant training and practice.
Content created and supplied by: AngelicErny (via Opera News )