Suicide is not something anyone, in their right state of mind would wanna attempt, or even see anyone, especially their loved ones attempt such. One of the possible causes of suicide is depression, and when deep thoughts starts coming out of events that happened in the past, and predicaments of present circumstances, attempts to suicide sets in.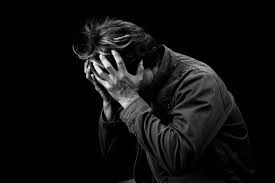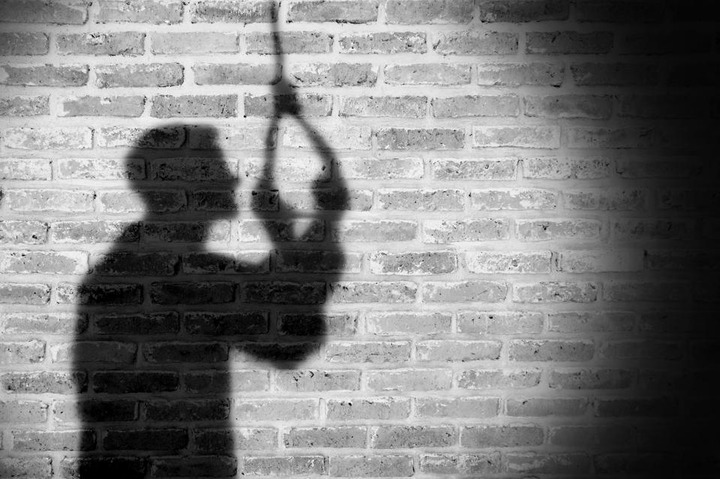 Dr Harvey is popularly known as the favourite online doctor, and has been a source of help and advice to his followers on twitter.
He has taken to his official twitter handle to advice young men who may be struggling with depression and deep suicidal thoughts.
Dr Harvey Olufunmilayo has adviced those struggling with suicide to please talk to someone, adding that though it may be rough. He claimed that suicide kills more men than women, but few men speak up.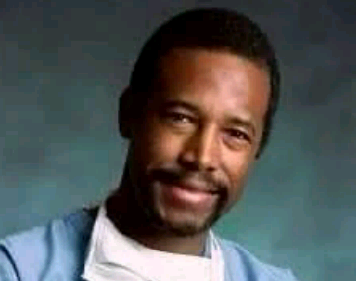 Dr. Harvey posted this in respect to a heartbreaking event of a young man who committed suicide due to depression. The person was on Mr Dele who left a depression and suicidal note on his social media handle and was not seen since then.
When Mr Dele's body was found, he had already died, a twitter user wrote.
Dr Harvey Olufunmilayo urged young men battling with depression and deep suicidal thoughts to talk to someone. He also gave our contacts of who those people can talk to.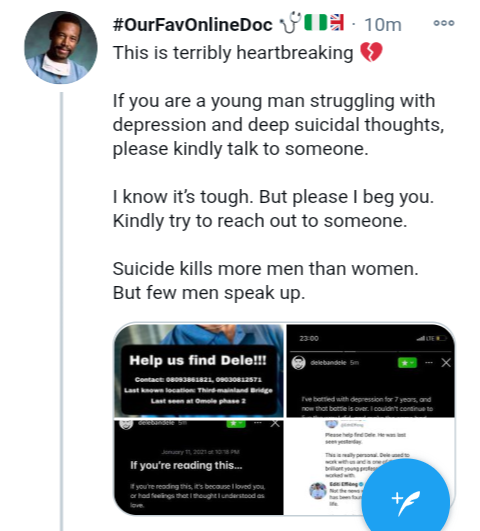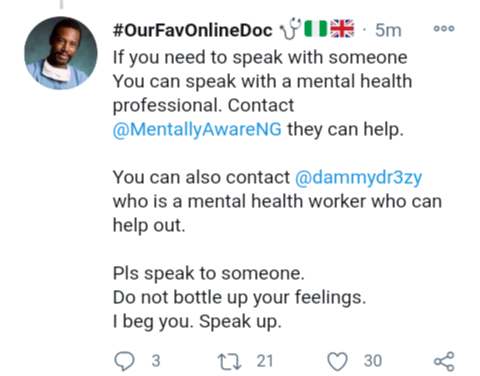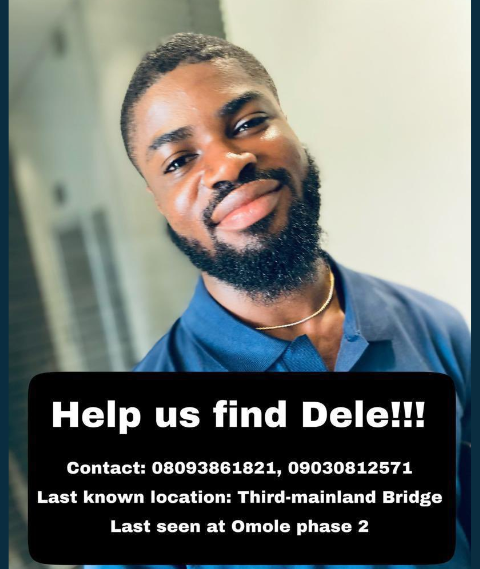 Remember to talk to someone when depressed. Suicde is never an option. Have a blessed day
Content created and supplied by: EgbonYoruba (via Opera News )