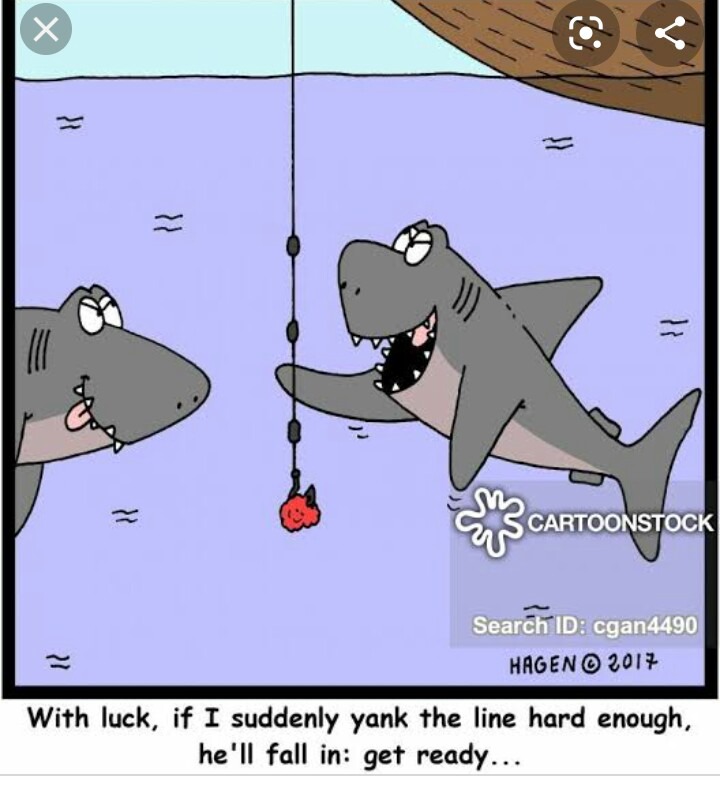 To be frank, there are moments when we have to sit down and think about the strange things happening in the western world, I mean, why would somebody wake up and decide to play rough play? I'm sure you must have watched some national geographic documentaries of people who just play around with sharks and other dangerous animals, well the guy in this picture is a legend no doubt. Why would you turn your back at a great white shark, don't you know that fish has sharp teeth!
But with regards to the picture, we have decided to create an imaginary conversation between the shark and the man, as many have described the picture as a near death encounter with a smiling shark. Check out the hilarious conversation :
Nobody:
(Scuba diver just jumps into the shark infested water as directed by his village people)
Scuba diver: Hello guys, it's me again and I'm recording live under the Sea with a shark, yaaaay!
(hungry shark shows up and is surprised by what he is seeing)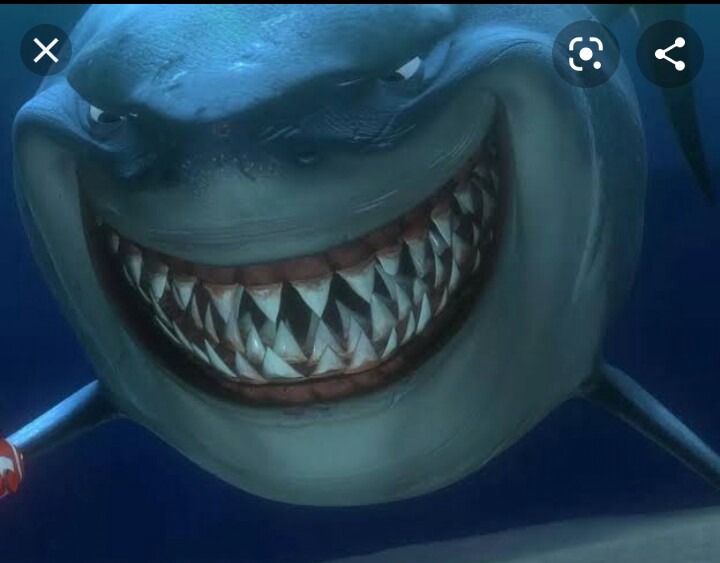 Shark: Hmmm, wait ooh, what am I seeing? Let me swim closer to perceive the odor.
Scuba diver: OMG! Guys this is real, there is a shark swimming close to me right now, I need to take a selfie with this big boy!
(shark swims closer and confirms that the meat is real)
Shark: Mad oooh, this chow go make sense. I no need to rush am, i go just gently break some bones first.
Scuba diver: Guys this is amazing, I'm taking a selfie with a real shark. peace baby!
Shark: Oluwani!!! (smiles)I need to save this guy from drowning, just the way my uncle saved Jonah, Is our work ooh, soft work.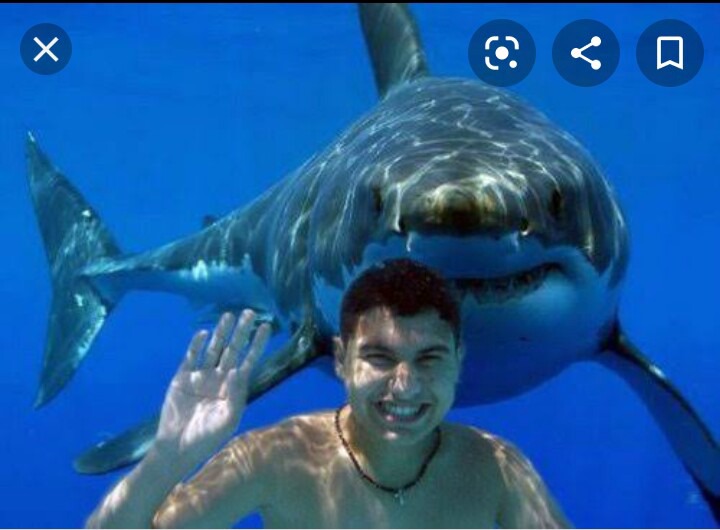 Would you try scuba diving with a shark?
Content created and supplied by: MarketTrendz (via Opera News )