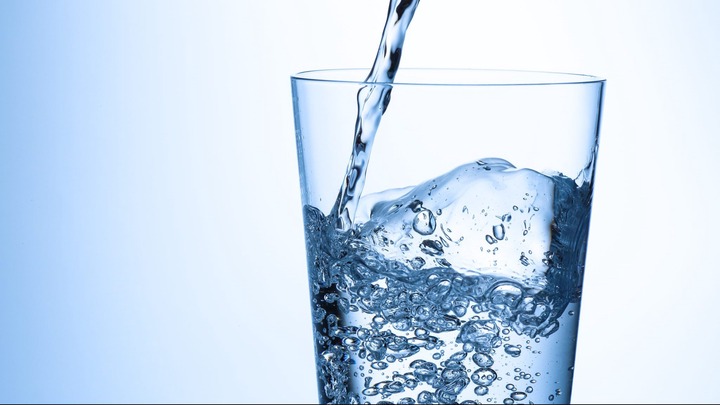 Water is life. It is also an inorganic, colourless, tasteless and transparent chemical substance.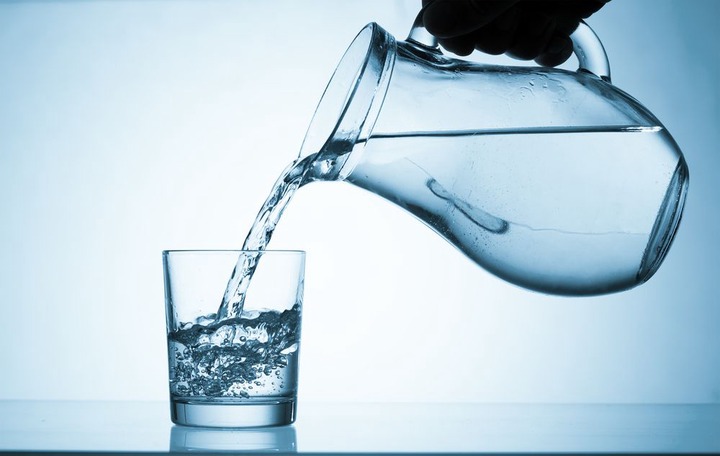 Water intake is a very vital part of human life. This is because it has lots of beneficial health purposes it does for the body.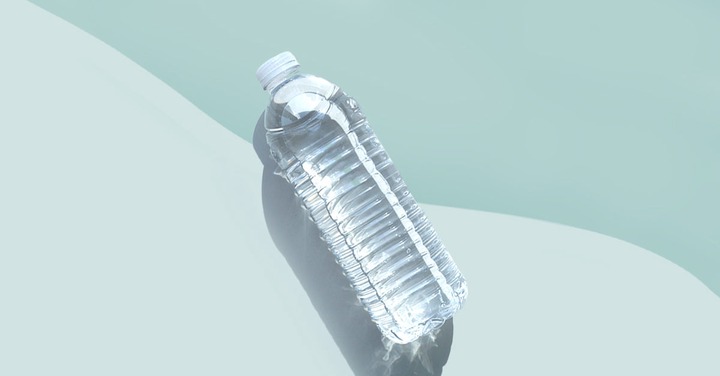 Drinking a lot of water daily is very essential for a very healthy adult living.
According to the United States Academies of Sciences, Engineering and medicine, has determined that an adequate daily intake of water is 3.7 liters a day for men, and 2.7 liters a day for women.
However, it is no news that dehydration is Paramount among humans today.
Dehydration is the shortage of fluids in the body that can make the body not to function well.
Factors that can cause dehydration are: Excessive heat, loss of water in the body and some others.
A doctor on Twitter, @firstdoctorr, had given an insight of the effect dehydration can cause in the human body.
The doctor claimed that dehydration can damage the brain by making the brain cells fo suffer which could lead to symptoms of low mood, and also cause depression.
He reveals that for one to avoid these things, it is essential to drink enough water daily.
See screenshot below: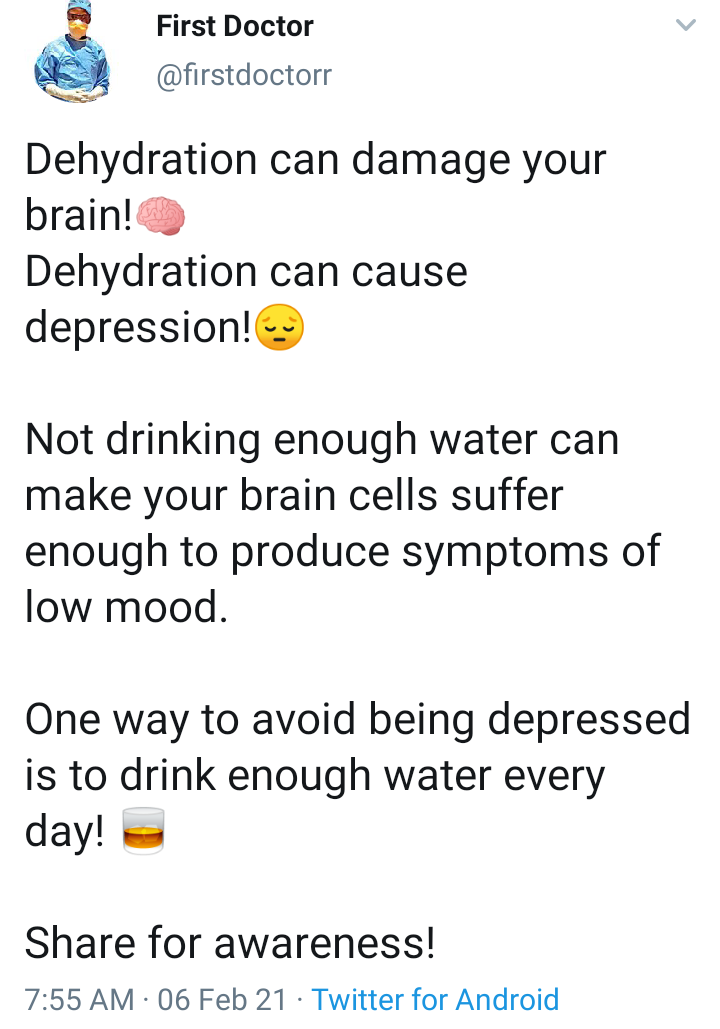 Also, he further explained that dehydration can slow down energy production in one's brain, stresses one's body, and decreases one's brain's production of serotonin, a chemical that affects one's mood.
See screenshot below: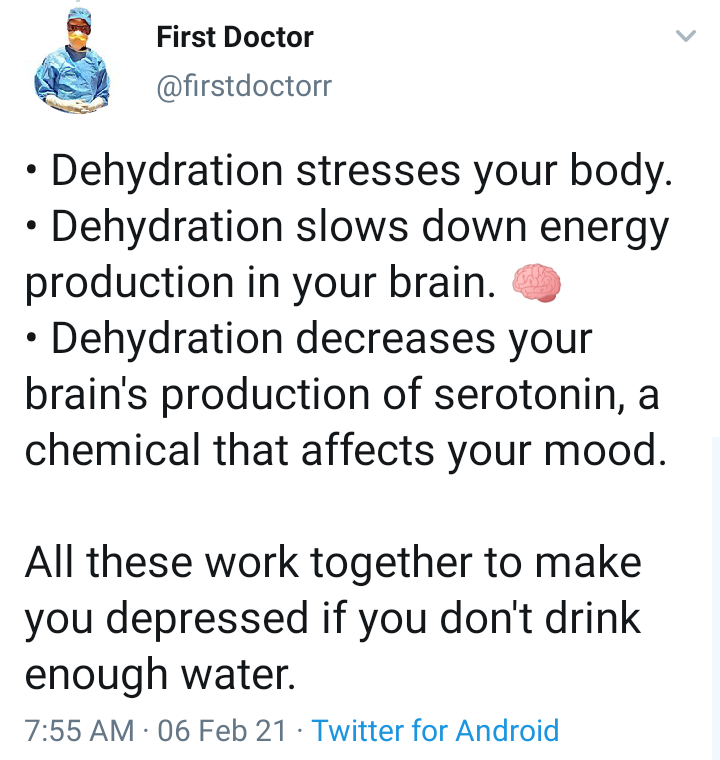 The doctor also asserted the liter of water to take everyday.
He then advises that for those who have kidney problem, it is essential to follow their doctors' prescription to know the liter of water they should take everyday.
See screenshot below: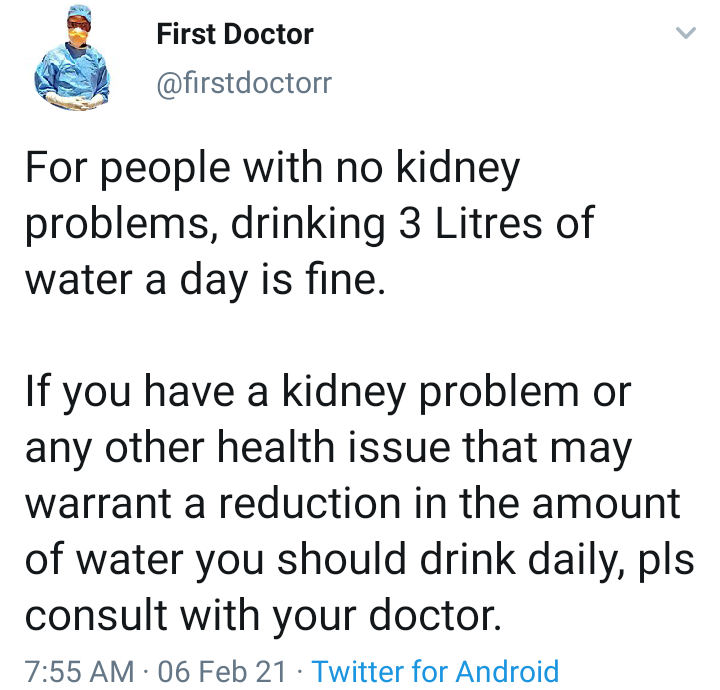 We hope this information helps in building your water intake and living a healthy life.
Follow the page for more health contents.
Content created and supplied by: JesusBreed (via Opera News )